Ankle Supports vs Ankle Braces: What's the Difference?
Thursday, 20 December 2018
Ankle supports can be used to combat a number of different issues, whether you are a sportsperson putting your joints under a lot of strain or if you've just suffered from an injury. Ankle supports and braces are fantastic ways of immobilising the foot, alleviating the pain from injuries and preventing injuries from occurring.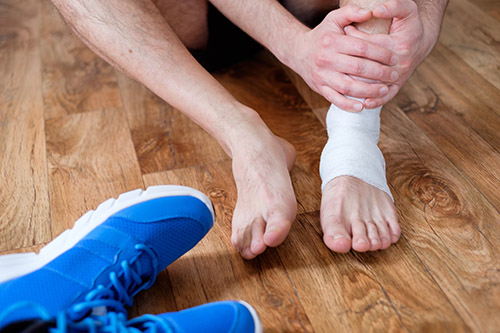 Supports and braces can be used to treat sports injuries
If you are looking to buy your first ankle support or brace, then you might be a little confused at the difference between the two. The difference is marginal but there is a difference and it's worth knowing. We decided to ask our ankle experts what the difference between ankle supports and braces is, and they responded with this short guide.
What Are Ankle Supports and Braces?
Ankle supports and ankle braces are generally used either as a way to alleviate pain and help in the rehabilitation of injury, or to support the foot to help prevent an injury from taking place. Both supports and braces wrap around the ankle, and can be used to treat ankle pain, inflammation and other more serious ankle problems.
There isn't much difference between ankle supports and ankle braces and the two names are often used interchangeably to describe the same product. It's worth knowing the difference, however, as depending on what you want from the product can determine if you would be better off having a support or a brace.
Benefits of Ankle Supports
Ankle supports tend to be thin and lightweight, designed to give your foot a certain level of dexterity during use. As a result they are well suited to being used during sports as a way of providing support to your ankle. If you have weak ankles and are prone to ankle injuries, then we would recommend getting yourself an ankle support.
Unlike braces they don't provide immobilisation of the ankle, which makes supports better suited at preventing injury rather than injury recovery. Ankle supports are known to improve circulation, reduce pain and prevent injury, and are extremely popular among sportspeople who have recurrent problems with their ankles.
Benefits of Ankle Braces
Ankle braces are worn around the ankle and will either protect it in a similar way to ankle supports, or offer a higher level of immobilisation. An ankle brace will usually be designed from rigid fabric such as nylon and neoprene, and use a hook and loop fastener to ensure a secure and comfortable fit around the ankle. Their defining feature is that they are slightly more heavy-duty than braces, and are better suited to treating the symptoms of ankle injuries.
Immobilising the ankle gives it the freedom to recover from ankle injuries and ankle surgery as the pressure of movement is taken away from the joints. We would however recommend that you use a support rather than a brace for consistent use, as immobilisation can weaken the muscles in your foot. Commonly used for treating injuries rather than injury prevention, ankle braces tend to be more sturdy and durable than ankle supports.
Aircast Plantar Fasciitis AirHeel Ankle Brace
The Aircast Plantar Fasciitis AirHeel Ankle Brace is typical of ankle braces as it is slightly more durable and heavy-duty than an ankle support, with a two part design providing secure support from the ankle up through achilles. Featuring a strap rather than a simple roll on design, the AirHeel Ankle Brace is used to treat existing symptoms such as heel pain, plantar fasciitis and achilles tendonitis. As with most braces, the Aircast Ankle Brace is better suited to treating symptoms of a condition rather than preventing the injury in the first place.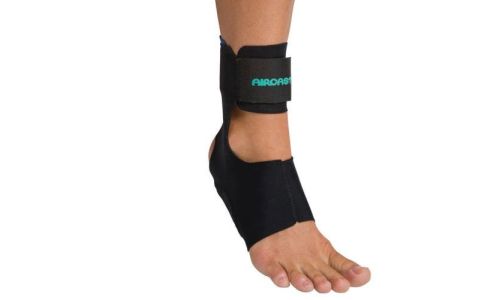 Aircast Plantar Fasciitis AirHeel Ankle Brace
Protect and Recover the Right Way
Selecting the right product when treating ankle pain is important, it can be the difference between a fast recovery and reoccurring problems. For more information, check out our Ankle Supports & Braces information page, where you're presented with a wide selection of our different braces and ankles ranges.
Do you have any questions about the difference between ankle supports and braces? Share your thoughts below or find us on Facebook and Twitter!
Tags: Ankle Pain, Ankle Supports, Foot and Ankle Pain, Rehabilitation
Shop Related Products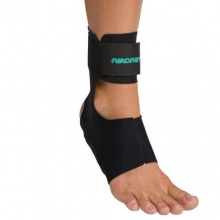 Designed to treat plantar fasciitis and heel pain
Made from lightweight and breathable fabric
Helps to reduce swelling and discomfort
Enhances circulation in the area