Snoreeze: How to Know Which Stop Snoring Remedy is for You
Tuesday, 15 May 2018 | Paul
It's never great to be a snorer. While snoring can often be embarrassing for any particular individual who snores, the problem often has a greater effect on the people in close proximity to the snorer much more than snorer themselves. Partners of snorers often have to suffer listening to loud snoring every single night. This can not only affect people's sleep quality but it can also have a detrimental effect on quality of life. As such snoring is often more serious than it may seem.
The Snoreeze range of products, however, offers a selection of quick and simple remedies, providing immediate relief of snoring in all forms. Whether you're a mild snorer or you are an extreme case, Snoreeze offer a range of sprays, strips, lozenges and devices that quickly and effectively relieve snoring allowing for a peaceful night's rest.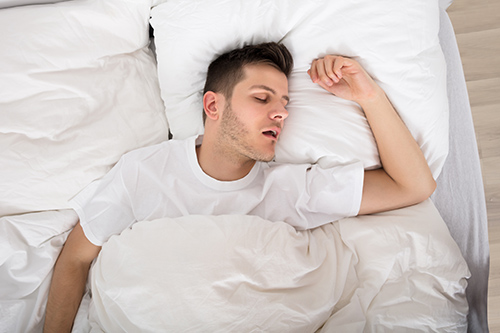 The Snoreeze Range offers long lasting protection against all types of snoring
What Are the Snoreeze Solutions?
Snoreeze Throat Spray
The Snoreeze Throat Spray is an ideal remedy for mild to moderate snoring. The natural solution soothes and tones the soft tissues in the back of the throat, offering up to eight hours of protection. The easily applied, dual action, time based formulation provides effective and long lasting relief and has been judged as effective in a number of Independent Clinical Research Trials. As such, the Snoreeze Throat Spray is a quick and simple remedy and may be a good choice as a first port of call for solving your snoring related issues.
Snoreeze Oral Strips
Similarly the Snoreeze Oral Strips sold in packs of 14 and 28, offer a quick and simple solution to mild and moderate snoring. In a similar manner to the Snoreeze Throat Spray, the Snoreeze Oral Strips soothe and tone the soft tissues in the back of the throat offering up to eight hours of protection. Both products are easily applied and offer very similar qualities, so choosing between the Throat Spray and the Oral strips is for the most part a matter of personal preference.
Snoreeze Dual Action Lozenges
Again the Snoreeze Dual Action Lozenges offer immediate relief for up to eight hours of mild to moderate snoring. The minty-flavoured, naturally-formulated lozenges use a similar time based formulation offering long lasting protection. As such, again the difference comes down to methods of administration, as each of these oral solutions work in a similar fashion.
Snoreeze Nasal Spray
The Snoreeze Nasal Spray offers an alternative to the orally ingested products and is mainly used to target snoring caused by a blocked nose, allergies, or the common cold. The natural formula has been judged effective in Independent Clinical Research Trials and offers up to eight hours of protection.
Snoreeze Nasal Strips
Snoreeze Nasal Strips in a similar manner to the Nasal Spray, target snoring caused by a blocked nose, allergies, or the common cold by opening up the airways allowing for increased flow of air. An ideal alternative to the Nasal Spray, the Nasal Strips are simply applied across the nose for immediate relief.
Snoreeze Oral Device
For particularly loud or extreme cases, the Snoreeze Oral Device offers a highly effective solution. The mouth guard, which adapts to the shape of your mouth and teeth, allows for increased airflow in cases where other remedies may not have offered the level of relief desired. The adjustable mechanism allows users to meet their own specific needs while also providing a secure and comfortable fit. Designed with a dual layer functionality to be particularly durable, the Snoreeze Oral Device is ideal in particularly problematic cases of snoring.
Which One's For Me?
To decide which remedy's for you, it's important to consider what is causing you to snore and how extreme your particular case is. For cases of mild to moderate snoring the most effective remedies are the Throat Spray, Oral Strips and Lozenges. For allergy and blocked nose related snoring either the Nasal Spray or Nasal Strips are the best option. In extreme cases of moderate to loud snoring the Oral Device may be the most effective remedy on offer. It is also important to consider routes of administration and any personal preferences you may have whether that's for sprays, strips, lozenges or devices.
Stop Snoring Once and For All
Now you've gained a small insight into the different options available, don't hesitate to try out different remedies and stop snoring once and for all. Have you suffered from snoring in the past? Why not let us know via Twitter or Facebook, or drop us a comment below!
Tags: Aids for Daily Living, Brand Focus, General Health, Snoring
Shop Related Products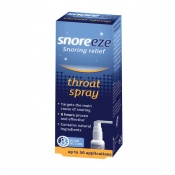 Proven effectiveness for up to eight hours
All natural ingredients for natural relief
Refreshing minty taste
Provides up to 50 applications
---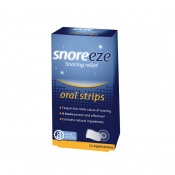 Orally applied solution to snoring
Ideal alternative to nasal sprays
All natural ingredients; suitable for vegetarians
Supplied in a pack of 14 individual strips
---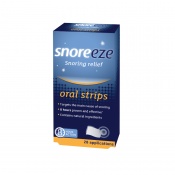 Orally applied solution to snoring
Ideal alternative to nasal sprays
Natural ingredients; suitable for vegetarians
Supplied in a pack of 28 individual strips
---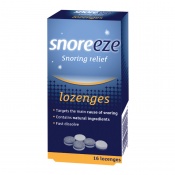 Orally ingested solution to snoring
Fresh minty taste for fresher breath
Dual-action formulation for immediate relief
Supplied in pack of 16 individual lozenges
---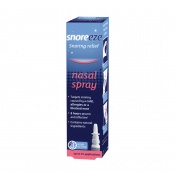 Easily applied nasal spray
All natural ingredients; suitable for vegetarians
Stops snoring simply and effectively
Supplied in a 10ml bottle, providing up to 25 doses
---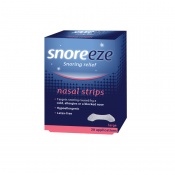 Large sized nasal strips for stopping snoring
Easily applied with long lasting relief
Latex free and hypoallergenic, ideal for those with allergies
Supplied in pack of 20 individual strips