Emergency Evacuation Solutions for the Disabled
Tuesday, 3 October 2017 | Eugene
Whether you're a business owner, a landlord or just a concerned tenant or employee, you know that during an emergency being fully prepared isn't a choice; it's an obligation. This is especially true for buildings in which disabled persons are likely to reside, as they will often require special considerations and preparations for their safe removal. These emergency evacuations, such as those that take place in the event of a fire, must be safe, quick and efficient, allowing all those on the premises to exit in a prompt manner.
Emergency Evacuation of Disabled Persons
What are the different considerations that must be made for those with different levels of disability? Likewise, what sorts of equipment are necessary for each disabled person, and what are the requirements for each business and building to have these tools on hand?
At Health and Care, we're committed to bolstering the safety of all people in emergency evacuation scenarios, and we've compiled a short guide to a few of our most efficient and crucial products to help these evacuations take place. Read on to learn about the requirements for those responsible for certain premises, and what they can do to help those dependant on them.
Fire Safety Legislation
While there is often some confusion regarding fire safety legislation in the UK, when it comes to responsible evacuation of disabled tenants, employees and clients, the law is clear. The Regulatory Reform (Fire Safety) Order 2005 states that buildings, whatever their purpose, must have evacuation plans in place for anyone who may be in place during an emergency. This regulation explicitly includes those with restricted mobility, whether that be as a result of a long-term disability or short-term injury.
For patients with exceptionally low levels of mobility and independence, these evacuations plans can become more and more difficult. In this article, we will lay out three possible means of evacuation for three different levels of need:
1) Those who require full mobility assistance but do not necessarily require constant pressure relief.
2) Those who require full mobility assistance and also require the use of a pressure relief mattress.
3) Those who require full mobility assistance and also require constant high-level pressure relief.
1) Emergency Evacuation Sledge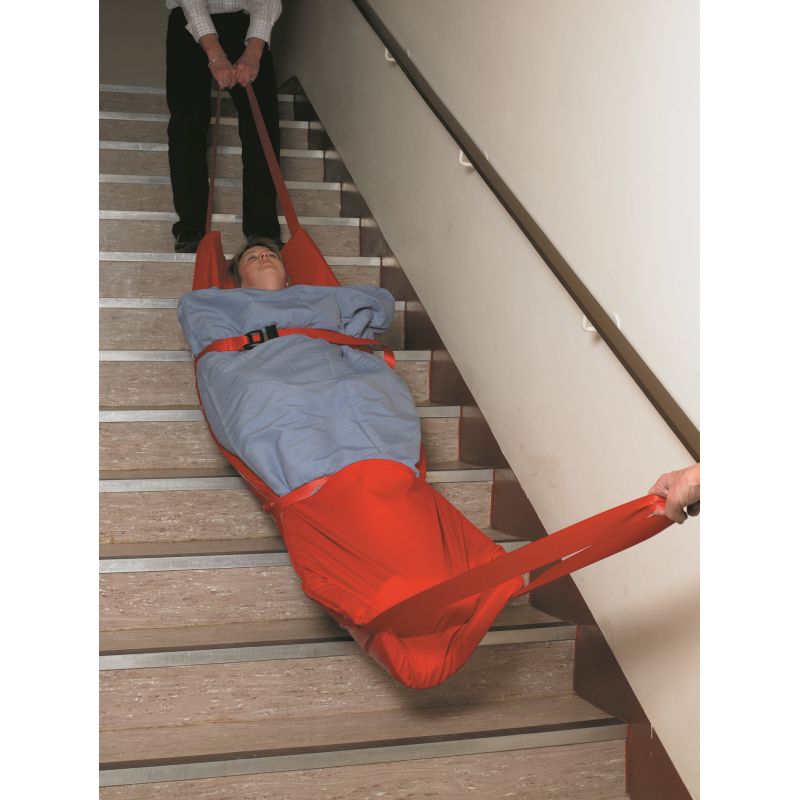 The Emergency Evacuation Sledge is the standard solution for evacuation of the disabled from a building, and provides an extremely cost-effective and efficient method of extraction. It can be easily hung up on the walls of a building, allowing for multiple areas and routes to be fully outfitted for deployment in seconds. It features a soft foam inner surface to provide comfort for the evacuee, and a firmer bottom surface with a slick coating for simple, frictionless movement.
It is designed for quick and safe evacuation over all surfaces and will glide over obstacles such as carpets, bumps, stairs and concrete. It can be operated by two people, and includes safety belts and a foot pocket to hold the patient in place. To provide a savings to businesses to outfit their entire premises, it is available in bulk cases of Five, 10 and 20 Evacuation Sledges. To learn more about this product, visit our blog on the subject.
2) Harvest Evacuation Sledge for Use with Active Mattress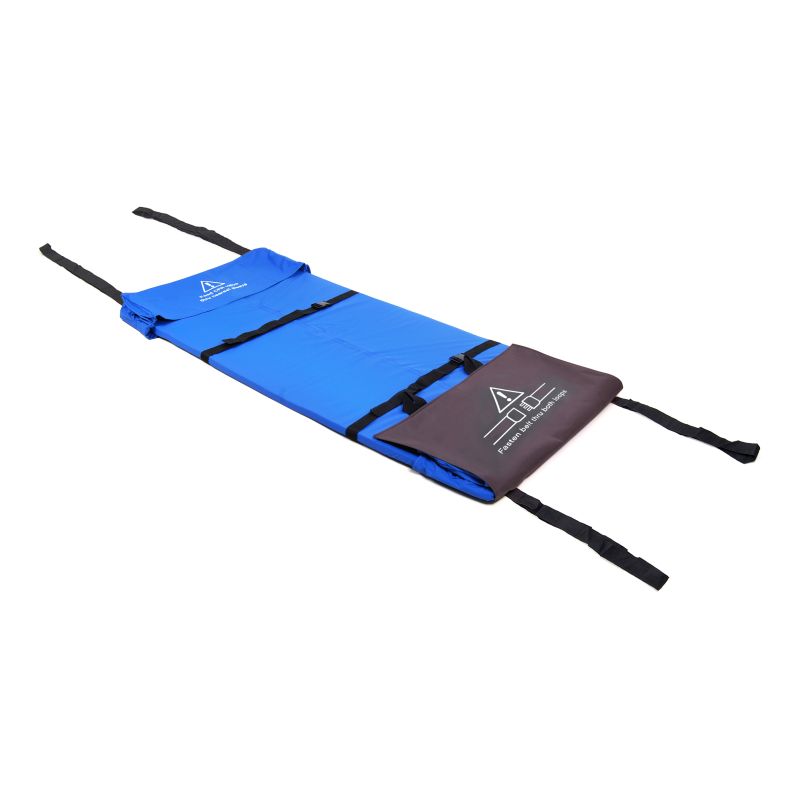 For disabled persons who are bed-bound and require their active mattress to be used throughout their transfer, slightly more robust equipment is required. The Harvest Evacuation Sledge for Use with Active Mattress is designed to allow patients to receive some degree of pressure relief, even in an emergency evacuation scenario. It will fit under the majority of active pressure relief mattresses, and features a robust and high density foam base.
If emergency occurs, the patient's existing mattress can be deflated on this sledge, and the foam base will provide adequate support and pressure relief for the duration of the evacuation. It features straps that are hidden in pockets within the sledge, preventing them from interfering with the mechanisms of a profiling bed. A low friction material is used on the underside of the sledge, making it easy to pull on most surfaces, facilitating an fast and efficient transfer.
Emergency Evacuation Preparation
Depending on your specific needs, these products can all provide an excellent level of preparedness for emergency to ensure the safety of the disabled persons under your responsibility. If you aren't sure of your responsibilities in an emergency situation, you can read our blog to find out.
Do you have any questions about these products, or would you like a recommendation for your situation? You can contact our Customer Care Team at 020 7720 2266, or get in touch with us on Facebook and Twitter.