Best Medical Dolls For Teaching
Friday, 1 November 2019 | Paul
Understanding the human body is essential for any medical student, but a fresh body to poke around in is not always readily available. Luckily these helpful and intricate human models provide an accurate substitute and, unlike their real life counterparts, they don't smell. Ranging from desktop pals to an ear fifteen times its natural size, these medical dolls let you go as in depth as you want.
Why Use Medical Dolls?
Recently 3D imaging has become the new fashion, but in a paper published by the American Association for Anatomy the argument is made that physical models have some advantages. Overall assessment scores were 20% higher with a physical model than they were with a 3D simulation. A physical model helps us get our head around the complex spatial relationships much better!
Best Medical Dolls For Teaching
Desktop Skeleton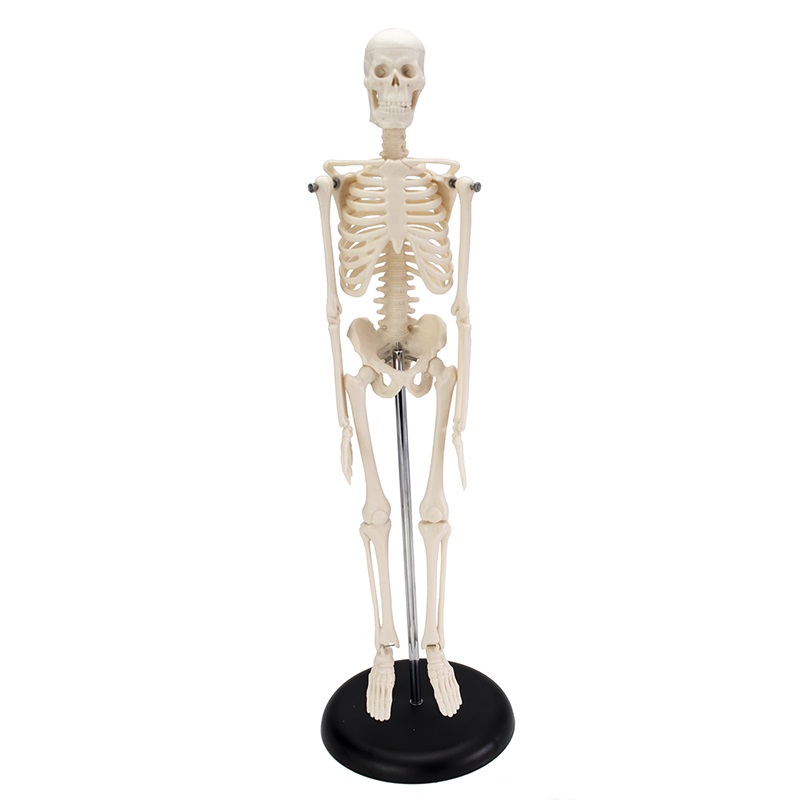 What a charming smile! The Desktop Mini Skeleton Model is very detailed despite standing only 42cm, featuring almost every bone in the human body. He is bendy, easy to arrange into both educational and amusing poses, and his legs, arms and skullcap are detachable. He also comes with a wide stand and metal pole, making him perfect for permanent display.
Key Feature: Detachable arms, legs and skullcap.
3/4 Life-Size Dual Sex Muscle Figure with 45 Parts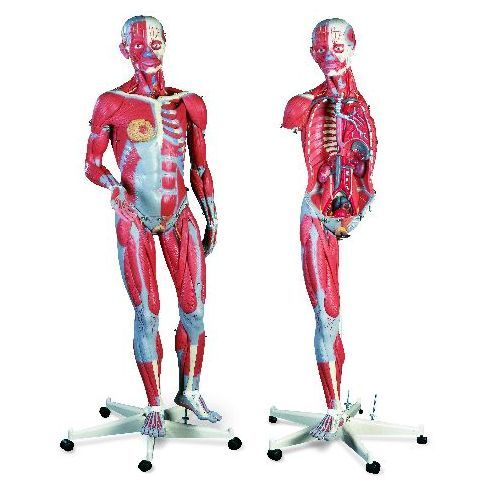 This poor person has much to contend with. They're only 4ft tall, neither male nor female, and all their internal organs are designed to be easily removed. Every part of this 3/4 Life-Size Dual Sex Muscle Figure with 45 Parts is treated with acute hand-painted detail. It features 13 different removable muscles in the arms and legs, 5 part head with removable brain and a choice of genital inserts.
Key Feature: Multi-lingual product guide detailing 600 hand-numbered structures.
Classic Unisex Torso with 16 Parts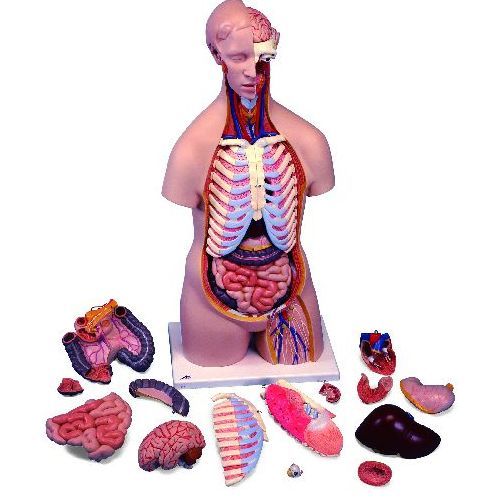 The serene face of this Classic Unisex Torso will reassure you as you remove all the 16 parts from its internal cavities. Its simple hand-painted components will be comprehensible both to medical students or even for patients in the doctor's office, looking for a helpful visual representation. It stands at 84cm tall, making it relatively easy to transport, and comes with a 3B Torso Guide for ready explanations.
Key Feature: Especially popular among medical students.
9 Part Brain with Arteries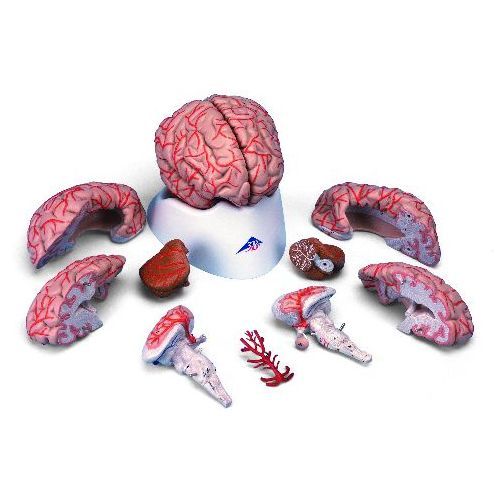 Perhaps the greatest mystery in the known universe is the very existence of the human brain. Even with our current medical advancements we still have not begun to fathom the complexities of this organ. However, this 9 Part Brain with Arteries is a great tool for education on the human nervous system and the anatomy of the brain. Both halves of the brain can be disassembled into frontal and parietal lobes, temporal with occipital lobes, half of the brain stem and half of the cerebellum.
Key Feature: Basilar artery of the brain is removable for added detail.
The World's Largest Ear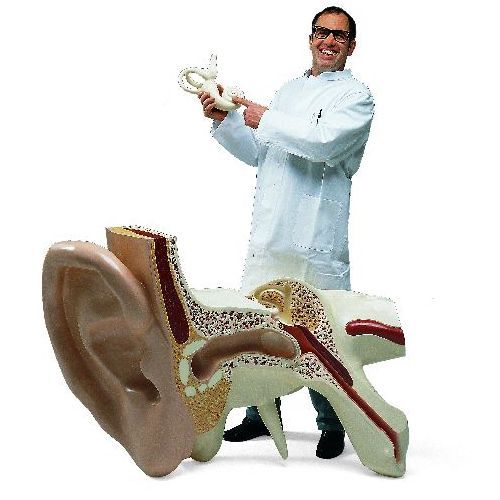 Have you ever thought you heard someone talking about you in the next room? Although it might feel at that moment as though you have the world's largest ear, you would be wrong! In fact this 3 part model is the world's largest ear, at fifteen times life-size. The World's Largest Ear is perfect for lecture-theatres and conference halls, and the auditory ossicles and the labyrinth with cochlea and vestibulochochlear nerve can be removed from ear and studied in detail.
Key Feature: Ideal for lecture theatres.
Need a Hand?
If you're looking for some part of the body not featured here, for example, the hand, why not check out our full selection of anatomical models? It's easy to find an anatomy model online.
Have any questions? You can call our Customer Care Team at 020 7720 2266, or get in touch with us on Facebook, Twitter, or leave us your thoughts below!