Best Heat Pads for Back Pain
Thursday, 18 October 2018 | Sean
Heat pads are becoming an increasingly popular way to tackle back pain. Heat therapy isn't new and has been used successfully across the world for centuries, with different people developing different methods to tackle pain using heat. It works by dilating the blood vessels in the muscles in the back which helps to increase the flow of oxygen and nutrients to the affected area and encourage damaged tissue to heal.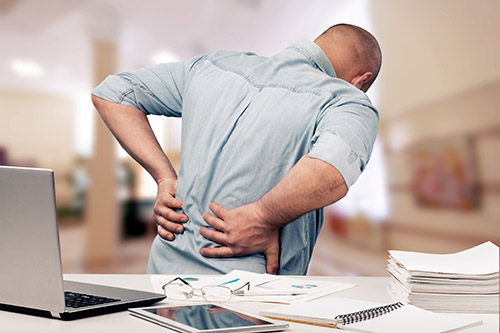 Heat pads are a discreet way to tackle back pain directly
Heat pads are generally small, sometimes portable and more often than not discreet, meaning that they fit into 21st century life easily by allowing users to tackle pain at work, at home or while travelling. At Health and Care we have a wide choice of heat pads designed specifically for back pain. This article demonstrates which heat pads we think are the best, taking into account different styles, sizes, uses and the position of the pain.
Beurer Mobile Heat Pad HK72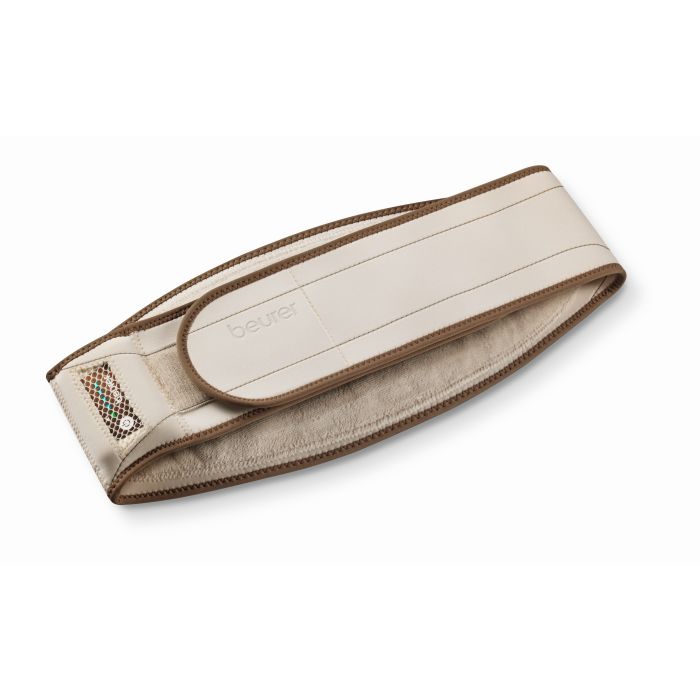 A major benefit of the Beurer Mobile Heat Pad HK72 is that it is battery operated, meaning that you can provide effective pain relief wherever you are during your day. Providing mobile heat for up to four hours, the rapid heat-up function improves blood flow and delivers a soothing effect to stiff joints and sore muscles.
With turbo heating and an easy-to-read and use light up temperature control system, this Mobile Heat Pad is a versatile, effective and user-friendly heat therapy product. Automatic switch-off prevents overheating and its wide rubber strap with hook and loop fastener keeps you comfy during use.
Key Features: Simple to read four illuminated temperature settings; hooks around the body to keep securely in place; ensures mobile heat for up to four hours.
Hotteeze Self-Adhesive Heat Pad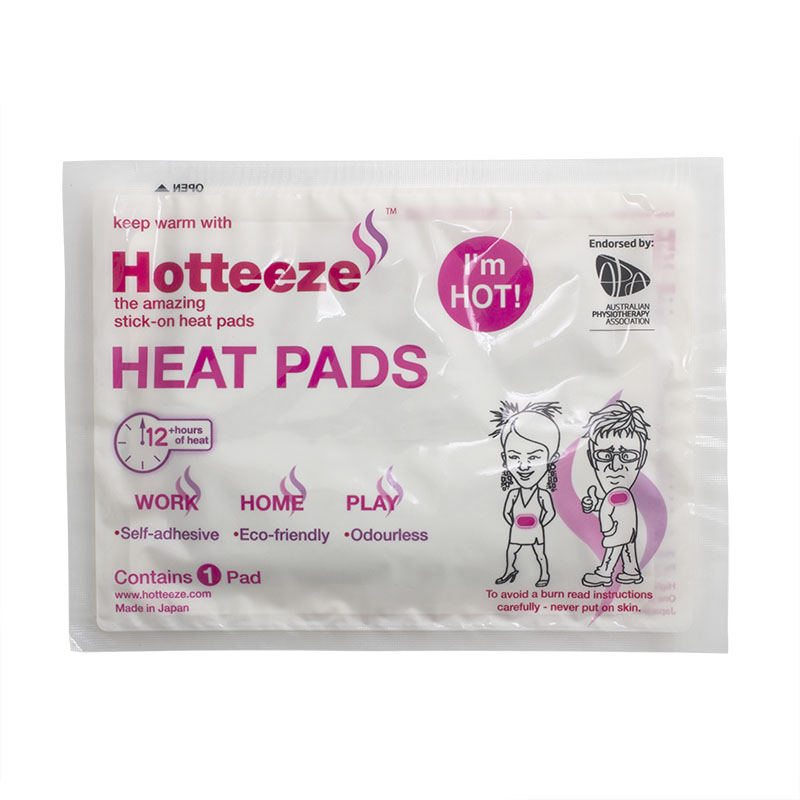 Eco-friendly and easily disposable, the Hotteeze Self-Adhesive Heat Pad is ideal for users on the go. The Pad is designed to be simple, quick and lightweight promising to warm up within a few minutes. Self-adhesive in design, the Hotteeze brings powerful pain relief and provides heat for up to 12 hours.
Superb for back pain, the Heat Pad produces an average of 50°C (122°F) during use therefore helping damaged muscles to recover. It is odourless, ultra-light and discreet in nature, perfect for active individuals.
Key Features: Biodegradable construction can be thrown away; provides heat for up to 12 hours; small, lightweight and discreet.
Sissel Vinotherm Hot Pad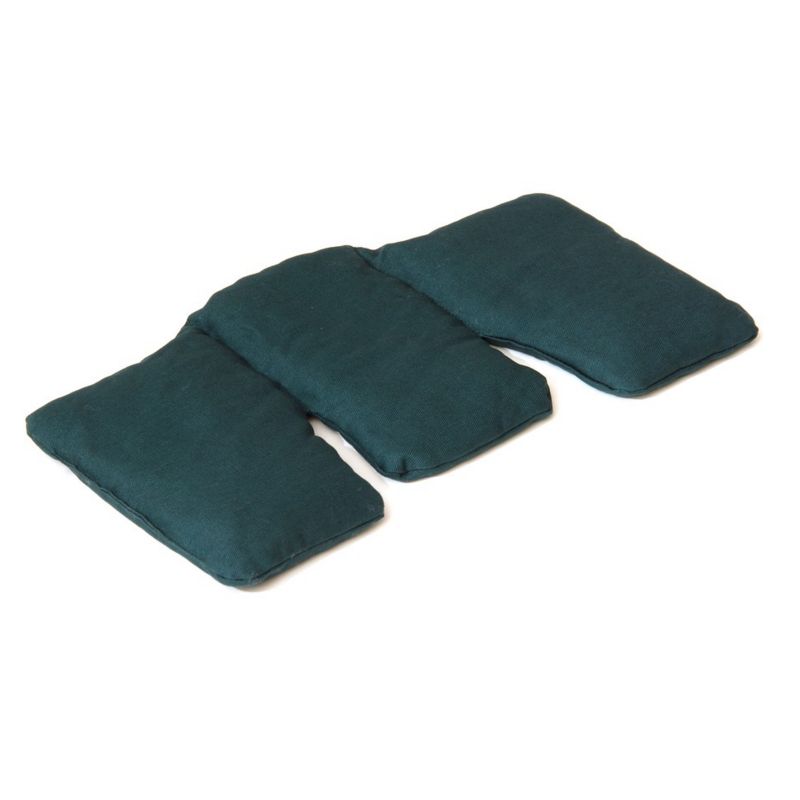 Targeting muscle pain around the upper back, this tri-sectional product is filled with grape seeds meaning it delivers unparalleled comfort. The Sissel Vinotherm Hot Pad provides alleviation from aching muscles, while relieving tension and aiding relaxation. It is easy to use too, and after a short amount of time in the microwave it is ready to use.
With a 100% recyclable design, this eco-friendly hot pad uses a cotton cover to deliver total comfort. Perfect after a long day at work, the Vinotherm Hot Pad targets aching muscles directly.
Key Features: Microwavable and suitable for oven warming; targets muscles on the upper back; cotton cover provides comfort during use.
Beurer HK55 Heat Pad

Our second product from Beurer is the Beurer HK55 Heat Pad, that provides not just warmth and relief to your back, but your abdomen, joints and neck too. Ergonomically designed for nearly every user, this comfortable, breathable and user-friendly heat pad comes with three different illuminated temperature settings to bring effective pain relief.
The HK55 Heat Pad fits around the stomach, hugging the body to ensure that it is actually comfortable to use. Temperatures can be increased up to 75°C, while turbo heating promises relief within a short amount of time.
Key Features: Turbo heating brings effective pain relief fast; allows healing in the back, abdomen, joints and neck; automatic turn off prevents device from becoming too hot.
We hope that you've found what you're looking for here. If not, we have an excellent range of Heating and Warmth products and Back, Neck & Shoulder Warmth products on our website. If you're still stuck, don't hesitate to call our customer care team on 020 7720 2266 where someone will be delighted to help.
Do you have any questions about our products, or something to add? Share your thoughts below or find us on Facebook and Twitter!
Tags: Aids for Daily Living, Back Pain, Best Christmas Gifts, Great Gifts, Health and Care Expert Series, Pain Management, Sleep Better, Top 5 Guides
Shop Related Products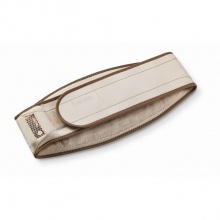 Mobile heat pad for back pain
Suitable for people suffering from back pain
Automatic switch-off function for safer use
Cosy and skin-friendly back warmer
---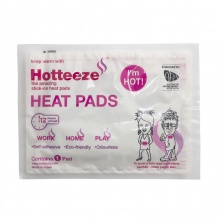 Easy-to-apply self-adhesive heat pad
Ideal for easing muscle soreness, menstrual cramps and back pain
Ultra-light and odourless for discreet warming
Eco-friendly and easily disposed after use
---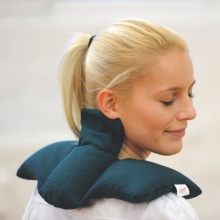 Natural heat pad to relieve muscle pain
Ideal for cramps, aching necks and shoulders
Tri-sectional design allows for easy fit
Eco-friendly design, 100% natural and recyclable
---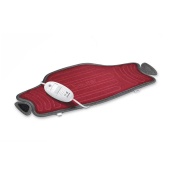 Ergonomically shaped for abdomen, back and joints
Can be used rolled up as a neck heating pad
Has three illuminated temperature settings
Automatic switch-off function for added safety