Must-Have Items Massage Therapists Need on the Go
Friday, 2 June 2017 | Paul
Turning up sweaty and out of breath to a client's house doesn't make the best impression, but it's difficult to avoid when you lug around enough equipment and lotions to massage a herd of elephants. As a massage therapist, it can be easy to feel as though you need to over prepare when you visit clients' houses. In reality though, you only need a few items to give them a great massage.
Here at Health and Care, we've compiled a list of must-have items you need when you visit clients in their own homes.
Keep Your Clients Comfortable
If you've tried massaging one of your clients on their sofa or on the floor, you know how uncomfortable this is for the client and yourself. When your client wants a massage to rest and relax, the last thing they want to do is lie down on an uncomfortable surface. Chances are you've lost a couple of clients in this way – and got a back ache in the process. The massage therapy market has grown, bringing with it a number of portable options for therapy chairs and tables.
The Affinity Puma Massage Chair is perfect even if you're seeing clients with different body types all day. With its adjustable design and ability to support up to 300lbs in weight, the massage chair is flexible for different types of massages and clients. The chair has a compact design which isn't too bulky, so you won't be limping around on public transport as you go from place to place. The chair folds up easily, which means that when it comes time to pack up and visit your next client, you won't spend precious time fiddling with the design.
How Can You Alleviate Thumb Pain?
I've always found it sadly ironic that massaging clients – working the body to ease aches and tension – can lead to crippling pain in a masseuse's fingers and thumbs. After all, when a masseuse has aches and pains themselves, who massages them? With Thumbsavers, you'll no longer need a hand massage to recuperate; simply pop a Thumbsaver on over the thumb or finger you predominantly use and massage your clients as normal.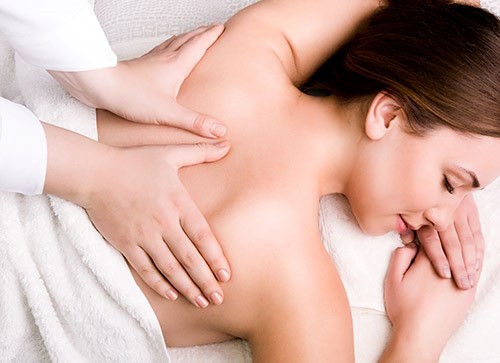 Designed by a massage therapist for massage therapists, the massage feels natural and offers you the same manoeuvrability as if you weren't wearing them at all. If you perform extensive, deep massages, the Thumbsaver can even help you maintain the right pressure for prolonged periods of time.
Which Lubricant Should You Use?
The sheer amount of choice we have for massage lotions, creams, balm and oils is overwhelming. Nowadays, you can purchase blends formulated to help your clients "relax"; cool gels for first aid on muscles and joints; pre-sport heat rubs; massage milks, and many more. Finding a suitable lotion or oil for your clients can be a journey filled with trial and error (except for masseuses who only perform myofascial massages, you lucky things, you).
In its most basic form, massage lotion or oil simply needs to lubricate the skin to avoid friction between your hands and your clients' body, while also moisturising their skin. Of course, ultimately the choice is down to your personal preference. Do you find lotion absorbs into your clients' skin too quickly? Or is oil too slick and greasy? Below are a couple of options which can get you started.
Which Massage Oil Should You Choose?
With its small size and high quality plant oils, Schupp Arnica Massage Oil is a fantastic option for when you're on the go. The massage oil's use of arnica extracts helps relax clients and is thought to even provide pain relief for the area on which it is applied.
Which Massage Lotion Is Best?
The NAQI Massage Lotion Ultra has been created specifically for use in massage therapy. The smallest lotion is 500ml, which can easily be carried around in your bag or transferred to a smaller bottle. The lotion has excellent lubricating qualities and leaves your client's skin dry and soft after use. After all, there's nothing worse than waving goodbye to your client only to see patches of greasy lotion or oil coming through their clothes.
What do you think the most essential items for massage therapy are? Do you have any questions? If so, we'd love to hear from you; leave us a comment or contact us on Facebook or Twitter.