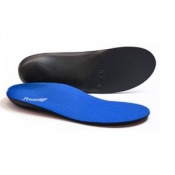 Strong, medical-grade support
Deep heel cradle
Double layer and low profile casing
Friction reducing top fabric
---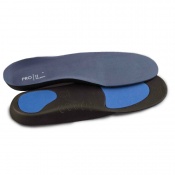 Orthotic insoles with arch support
Correct foot posture and over-pronation
Pads to cushion the first metatarsal bones
Ideal for daily use and impact sports
---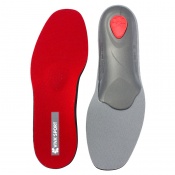 Viva insoles designed for sports shoes
Features micro-air chambers to reduce impact
Metatarsal pad relieves ball of foot pain
Available in 13 sizes and suitable for both men and women
---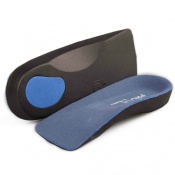 Orthotic insoles to relieve plantar fasciitis and correct over-pronation
Three-quarter length fits most shoes, including narrow and pointed shoes
Provide medial arch support for correct posture and enhance balance
Cushion the forefeet to reduce pain caused by pressure and impact
---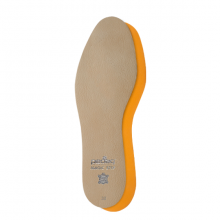 Breathable leather top for greater freshness
Memory foam layer for superior cushioning
Noticeable comfort – ideal for day-to-day use
Stylish nude colour suits most shoes
---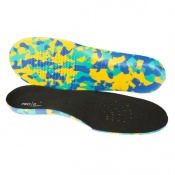 Insoles designed to correct pronation
Reduce arch, knee, hip and lower back pain
Prevent knee and ankle injuries and plantar fasciitis
Anti-bacterial cover keeps feet fresher for longer
---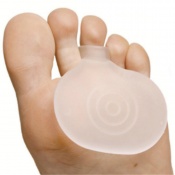 Comfortable and discreet gel metatarsal pad
Shields against impact and redistributes pressure
Reduces pain and fatigue in the ball of the foot
Suitable for use with most closed shoe styles
---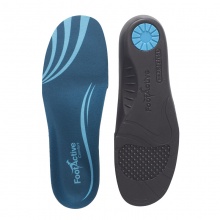 Full-length orthotic insoles that prioritise comfort
Comprehensive support from heel to toe
Shock-absorbing heel minimises stress on feet
NHS approved for your peace of mind
---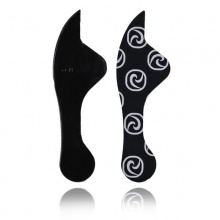 Highly durable insoles compensate for pronation or supination
Ideal for athletes who struggle with foot rolling
Encourages a natural walking position for improved comfort
Unique polyurethane-based gel absorbs high levels of shock
---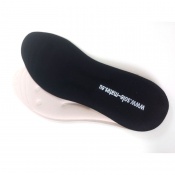 Massages your feet with every step you take
Improves circulation and relieves pain
Moulds to the shape of your feet
Ideal for a number of conditions
---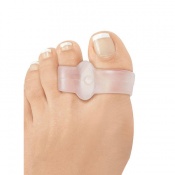 Single pair of soft gel toe separators
Stretch and realign the big and second toes
Relieve pain, tension and discomfort
Double-looped for a more secure fit
---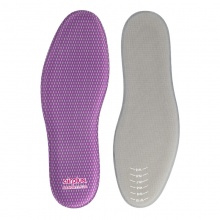 Responsive memory foam provides targeted support
Durable and soft for optimal support and comfort
Moulds to the foot to evenly distribute pressure
Flexible and compact to fit inside most shoes
---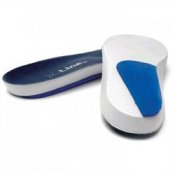 Flat-bottomed insole so wedge can easily be applied

Provides great introduction to simple foot orthoses

Provides additional support and lift for the heel

Includes four and eight degree rearfoot posts
---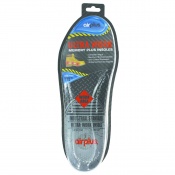 Memory foam moulds to the foot for personalised comfort
Relieves pain while working and standing on hard surfaces
All-day comfort and support with targeted heel protection
Ideal for wearing in work boots, casual shoes, and trainers
---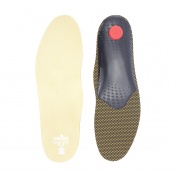 Breathable leather top
Memory foam layer for superior cushioning
Noticeable comfort – ideal for day-to-day use
Built-in arch support for increasted comfort
---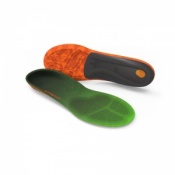 Specially designed to disperse impact while hiking
Aerospring foam for enhanced underfoot cushioning
EVOLyte carbon fibres improve support and stability
MOISTUREWICK technology for odour control
---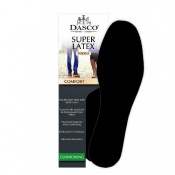 Dual layer insoles for enhanced comfort
Moisture-absorbent for dry, healthy feet
Treated to prevent foot odour
Washable for better hygiene
---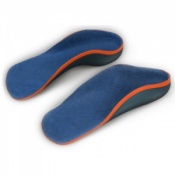 Medium-density EVA foam children's insoles
Deep heel cup for stability and impact protection
Arch support to reduce pain and fatigue
Cushion the feet for enhanced comfort
---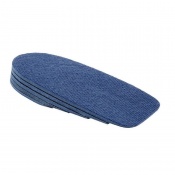 Adjustable heel raiser for effective support

Can be adjusted from 3 to 15mm tall to suit you

Multi layered EVA for durable, long-term use

Suitable for posture related symptoms
---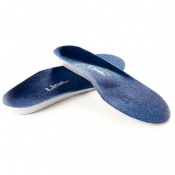 Offers an introduction to simple foot orthoses
Insoles are versatile, easy to use and low volume in shoes
Wedges can be easily applied because of the insoles' flat bottom
Deep heel cup for more stability and improved comfort
---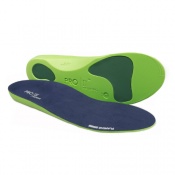 Full-length children's arch support insoles
Correct over-pronation and realign body posture
Alleviate plantar fasciitis and metatarsalgia
Can be trimmed for a customised fit
---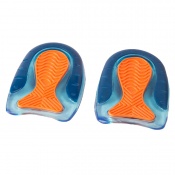 Dual-density silicone gel heel cups
Reduce pressure and absorb shock
Protect against pain and injury
Relieve plantar fasciitis and heel spurs
---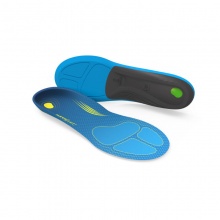 Running insoles which maximise comfort
Boosts performance while targeting discomfort
Extra thin profile for a versatile fit
Featuring hi-tech impact reduction
---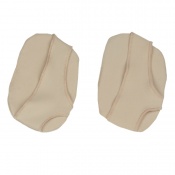 Discreet fabric and gel metatarsal pads
Absorb shock, reduce pressure and cushion
Designed to be used with most everyday footwear
Supplied as a pair of pads
---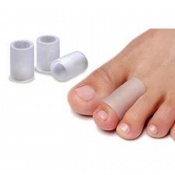 Comforts and cushions the feet and toes
Helps with nail problems and cracked cuticles
Can be used to assist conditions such as hammer toes
Supplied in pairs with three different sizes
---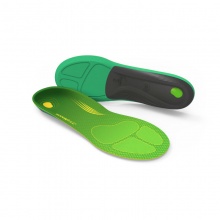 Running insoles which maximise comfort
Boost performance while targeting discomfort
Long-lasting and durable construction
Featuring hi-tech impact reduction
---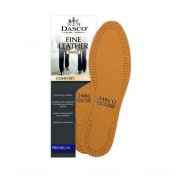 High-quality sheep leather insoles
Treated to prevent foot odour
Foam cushioning for extra comfort
Intended for everyday wear
---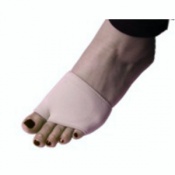 Elasticated fabric sleeve with a silicone gel pad
Cushions and protects the metatarsal heads
Reduces pain and discomfort in the ball of the foot
Supplied as a pair of sleeves
---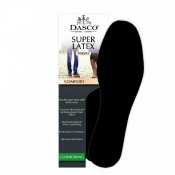 Dual layer insoles for enhanced comfort
Moisture-absorbent for dry, healthy feet
Treated to prevent foot odour
Washable for better hygiene
---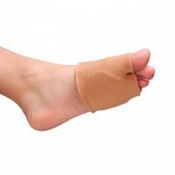 Relieves burning under the metatarsal heads
Suitable for treating a range of conditions
Supports and cushions the foot
Available for either the left or right foot
---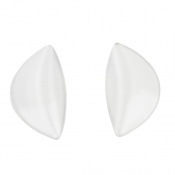 Discreet gel arch supports
Absorb shock and reduce pressure
Ideal for high, weak and fallen arches
Reduce pain caused by high heels
---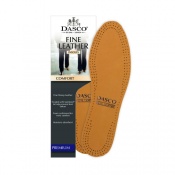 High-quality sheep leather insoles
Treated to prevent foot odour
Foam cushioning for extra comfort
Intended for everyday wear
---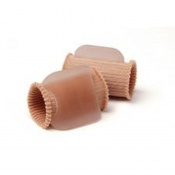 Reduces the irritation felt between the toes
Fabric ring makes application easy and reliable
Comfortable to wear in different types of shoes
Supplied in pairs in two different sizes
---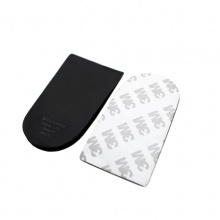 Heel lifts for additional support either with or without insoles
Suitable for a wide range of ailments including plantar fasciitis
Self-adhesive backing for easier fixing to shoes
Available in 6 depths from 4mm to 15mm
---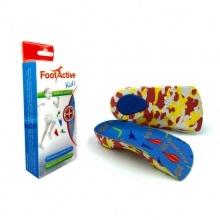 Orthotic insoles for children
Ideal for kids with flat feet or fallen arches
Prevents problems from escalating during growth
NHS approved for peace of mind
---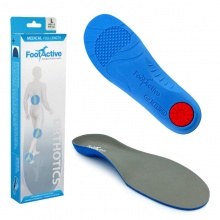 Medical-grade authotic insoles
Ideal for severe overpronation and flat feet
Available in 3/4 length and full length
NHS approved for peace of mind
---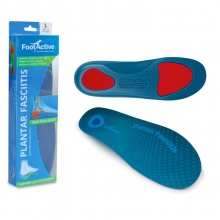 Incredibly comfy full length insoles
Alleviate symptoms of plantar fasciitis
Designed and developed by experts
Include premium poron pads for extra support
---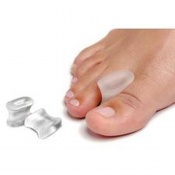 Helps to straighten and align toes
Reduces the pressure caused by bunions
Comfortable and easy to wear
Supplied in pairs in three different sizes
---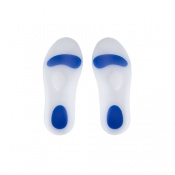 Full-length hypoallergenic silicone gel insoles
Provide shock absorption to reduce impact to feet
Cushion the metatarsals and provide heel support
Can be trimmed at the forefoot for a customised fit
---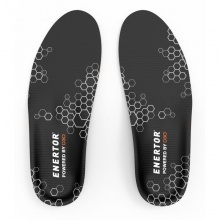 Only insoles used and endorsed by Usain Bolt
Durable and moulded soles for improved fit
Absorbs shock to protect against impact
Improves foot function and performance
---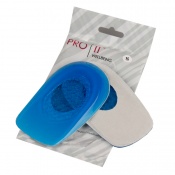 Shock-absorbing heel pads
Prevent heel pain and injury
Alleviate plantar fasciitis
Reduce stress in the lower limbs
---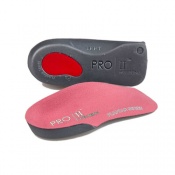 Three-quarter-length women's insoles
Support and cushion the arches
Correct over-pronation
Suitable for narrow and pointed shoes
---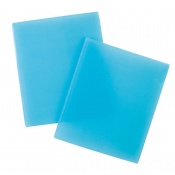 Easy blister prevention for improved foot health
Biomechanical construction ensures comfortable wear
Durable construction designed for multi-day use
Dimensions: 100 x 115 x 2mm
---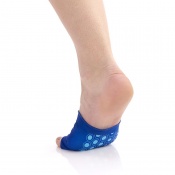 Helps prevent blisters and inflammation on the balls of feet
Absorbs impacts to reduce pain from existing injuries
Anatomical design for left and right feet provides a better fit
Made from washable and reusable silicone for a longer life
---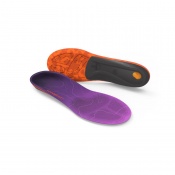 Specially designed to disperse impact while hiking
Aerospring foam for enhanced underfoot cushioning
EVOLyte carbon fibres improve support and stability
MOISTUREWICK technology for odour control
---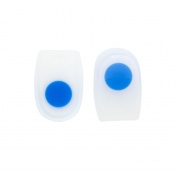 Comfortable while walking, running or standing
Promotes stability across the whole foot
Cushions and supports the entire heel
Pressure relief and shock absorption
---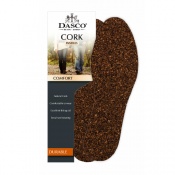 Real cork comfort insoles mould to foot shape
Extremely hard-wearing for improved longevity
Cushion against impact for enhanced comfort
Naturally odour resistant for added benefit
---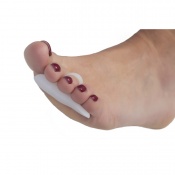 Soft gel crests to support hammer toes
Reduce pressure and shield against impact
Alleviate pain and discomfort
Supplied as a foot-specific pair
---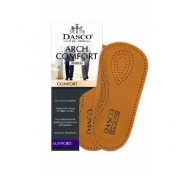 Fine sheep leather orthopaedic arch support insoles
Support the transversal and longitudinal arches
Reduce pressure and impact of standing and walking
Moisture-absorbent for dry, fresh and healthy feet
---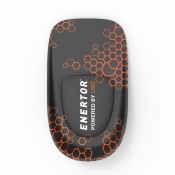 Endorsed by athletic champion Usain Bolt
Designed by leading podiatrists
Helps to reduce heel pain
Contoured for a better fit
---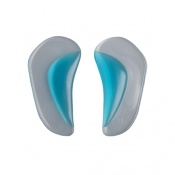 Silicone gel arch support pads for children
Support high, weak and fallen arches
Adhesive backing for easy application
Will fit most closed-toe children's shoes
---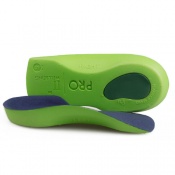 Slim-fit 3/4-length orthotic insoles
Effective treatment for plantar fasciitis
Can help relieve back, knee and heel pain
Will fit most men's and women's shoe styles
---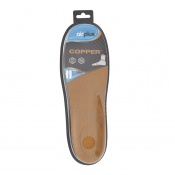 Copper-infused fabric fibres help relieve pain
Helps prevent growth of odour-causing bacteria
Slim design ideal for everyday wear in most shoe types
Can be trimmed to fit most shoe sizes for optimal fit
---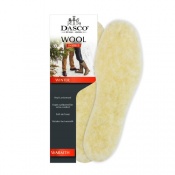 Real lambswool shoe insoles
Cushioned for added comfort
Retain heat for warmer feet
Ideal for outdoor work and activities
---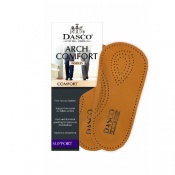 Fine sheep leather orthopaedic arch support insoles
Support the transversal and longitudinal arches
Reduce pressure and impact of standing and walking
Moisture-absorbent for dry, fresh and healthy feet
---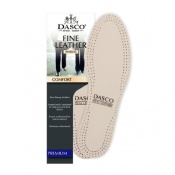 High-quality, white leather shoe insoles
Comfortable support for everyday use
Cushioned to prevent foot fatigue
Anti-odour treatment for freshness
---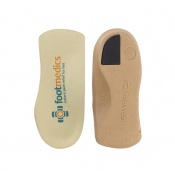 Designed to relieve pain from all areas of the foot
Helps successfully treat specific foot problems
Developed by leading foot care specialists
Suitable for use in most types of shoes
---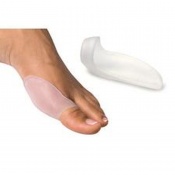 Cushions and protects hallux bunions
Prevents friction and pressure sores
Straightforward and easy to apply
Slim design to fit into any shoe
---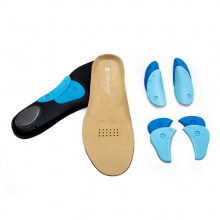 Ultra-thin full length men's insoles
The perfect choice for sporting activities
Customisable supports for personalised aid
Includes arch and metatarsal pads
---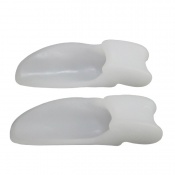 Two-in-one bunion protector and toe corrector
Made from soft gel that moulds for a custom-like fit
Reduces friction between shoes and bunions/hammer toes
Realigns the big toe to reduce pressure on the joint
---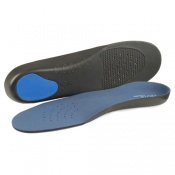 Orthotic insoles for everyday wear and sports
Absorb up to 50% of shock upon impact
Provide arch support to alleviate and prevent pain
Breathable and odour-absorbent for freshness
---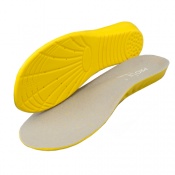 High-density memory foam insoles for everyday use
Mould to the shape of your foot for a superior fit
Absorb shock at the heel to prevent pain and injury
Redistribute weight to reduce the pressure of standing
---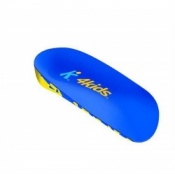 Heel cupping for stability;
Medial arch support;
Shock absorbing
Specially designed for children.
---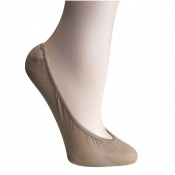 Memory foam in heel and ball-of-foot for added comfort
Silicone in heel creates an anti-slip design for safety
Ideal for wearing in both flat shoes and high heels
Available in either black or tan to suit preferences
---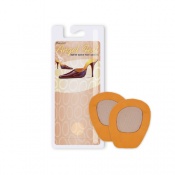 Genuine leather and latex ball-of-the-foot cushions
Contoured and padded for superior comfort
Prevent pain associated with wearing high heels
Will fit most high heels and sandals
---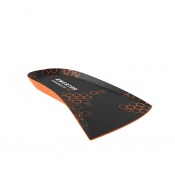 Provides ultimate comfort and cushioning
Three-quarter length for tighter shoes
Endorsed by athletic champion Usain Bolt
Ideal for protecting against shock
---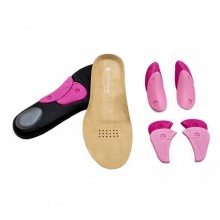 Ultra-thin full length women's insole
The perfect choice for sporting activities
Choose from light, medium or firm support
Includes arch and metatarsal pads
---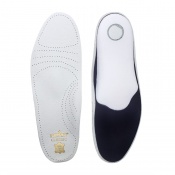 Reduces fatigue associated with hours on your feet
Features a metatarsal pad and longitudinal arch support
Anatomically shaped foot bed with pain-relieving heel cup
Breathable, moisture-wicking design with carbon filter
---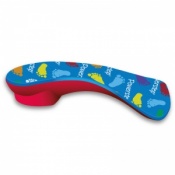 Colourful kid's orthotic insoles
Provides support to heel and arch
Shock-absorbing double-layer EVA
Antimicrobial top fabric for lasting freshness
---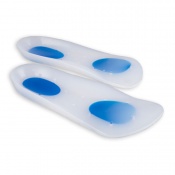 Durable three-quarter-length silicone insoles
Provide excellent arch and heel support
Absorb shock and reduce pressure
Will fit narrow and pointed shoes
---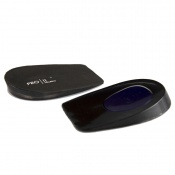 Shock-absorbing silicone heel pads
Reduce heel pain and prevent injury
Alleviate plantar fasciitis and achilles tendinitis
Antibacterial velour cover for reduced odour
---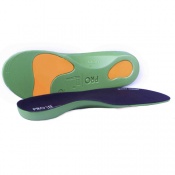 Quality orthotic insoles designed by leading podiatrists
Ease plantar fasciitis and day-to-day foot pains
Treat over-pronation to relieve foot and body pains
Suitable for work boots and high-impact sports
---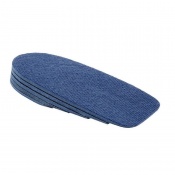 Adjustable heel raiser for effective support

Can be adjusted from 3 to 15mm tall to suit you

Multi layered EVA for durable, long-term use

Suitable for posture related symptoms
---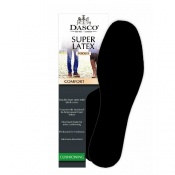 Dual layer insoles for enhanced comfort
Moisture-absorbent for dry, healthy feet
Treated to prevent foot odour
Washable for better hygiene
---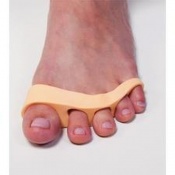 Suitable for aiding bunions and metatarsalgia
Helps to restore circulation and flexibility
Provides relaxing therapy for your toes
Stretches the toes to a natural position
---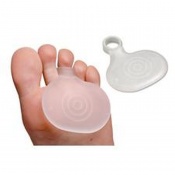 Absorbs the shock from the metatarsal area
Suitable for assisting with a range of conditions
Straightforward and easy to apply
Supplied individually for the left and right foot
---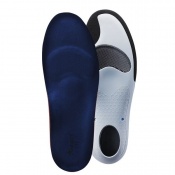 Ideal for hiking, running, technical and everyday footwear
Full-length EVA cradle offers excellent stability and shock absorption
Contoured arch support provides great comfort
Moisture-wicking microfibre cover for improved hygiene
---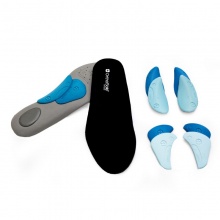 Customisable insoles for personalised support
Ideal for a range of foot conditions or general fatigue
Thin design is well suited to narrower shoes
Choose from light, medium or firm support
---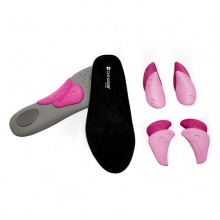 Customisable insoles suitable for adjustable support
Thin design is perfect for narrower shoes
Suitable for a number of different foot conditions
Can provide either soft or firm support as needed
---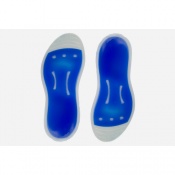 Everyday shoe insoles for comfort and protection
Gel pads cushion, massage and protect the feet
Extra gel cushioning absorbs shock at the heel
Non-toxic and hypoallergenic gel and cover
---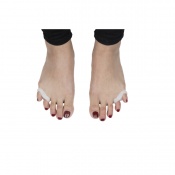 Medical-grade silicone toe straighteners
Straighten and separate the little toes
Provide relief from bunion pain
Reduce friction in overlapping toes
---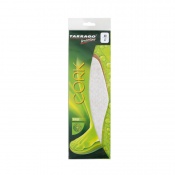 Cork and cotton insoles for daily wear
Reduce impact and prevent foot fatigue
Absorb perspiration to prolong shoe life
Suitable for most footwear types
---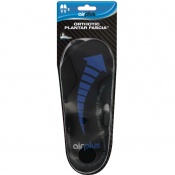 Relief bridge provides support for painful arches
Gel in the heel relieves heel spur pain
Durability provided by nylon composite plate
Heel cup offers motion control and stability
---
Helps relieve pressure and pain in most sensitive area
Designed for shock absorption and pressure relief
Heel wedges can be trimmed to the desired size
Made from medical-grade viscoelastic silicone
---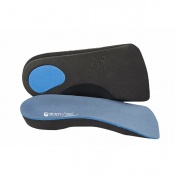 High-quality, firm density EVA insoles
Reduce pressure when standing
Absorb shock to reduce impact
Provide longitudinal arch support
---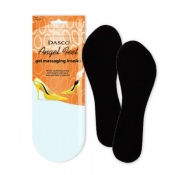 Advanced gel cushioning technology
Prevent pain under heels and balls of feet
Soft fabric cover for added comfort
Will fit most high heels and sandals
---
Grained leather shoe insoles
Treated to prevent foot odour
Foam layer for cushioning
Intended for everyday use
---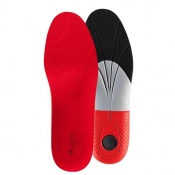 Ideal for hiking, climbing, running and technical footwear
Robust memory foam core for shock absorption
Contoured arch support provides great comfort
Moisture-wicking microfibre cover for improved hygiene
---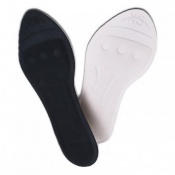 Made with high quality, food-grade glycerin
Naturally relieves pain in the feet and legs
Clinically proven to increase circulation
Massages and cushions your feet
---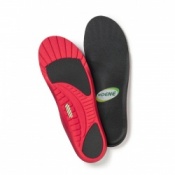 Ergonomic and light.
2mm thick insoles.
Washable & reusable.
Ideal for all sports & activities.
---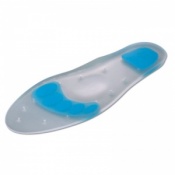 Protection provided from the heel to the forefoot for comfort and support
Raise situated under the metatarsal area to protect it from impact
Vented insoles to improve circulation around the foot
Available in a range of sizes to suit your needs
---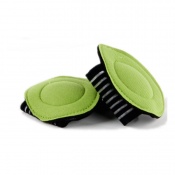 ​Pads to cushion and protect arches
Relieve and reduce arch pain and fatigue
Improve balance and body alignment
Suitable for use with most footwear
---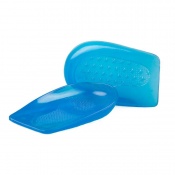 Soft and thin heel cups
Suitable for treating and preventing injury
Reduce pressure and shock at the heels
Correct over- and under-pronation
---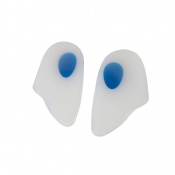 Heel cushions to protect against impact
Correct over-pronation and supination
For treatment of heel spurs and plantar fasciitis
A useful aid for diabetics that suffer heel pain
---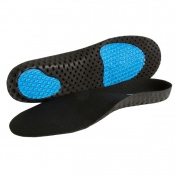 Orthotic insoles with unique bubble technology
Support, cushion and reduce impact
Alleviate plantar fasciitis and heel spurs
Suitable for most activities and sports
---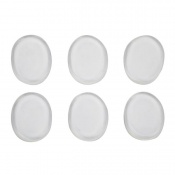 Discreet gel spots to protect feet from rubbing
Prevent calluses, corns, blisters and abrasions
Can be used to add cushioning for greater comfort
Supplied in a pack of 6 spots
---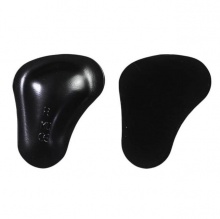 Metatarsal pads for relieving anterior arch pain
Ideal for athletes looking for all-around support
Made with Technogel, a unique gel that absorbs shock
Anatomical T-shape improves fit and function of inserts
---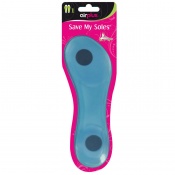 Gel insoles for heel and ball-of-foot cushioning
Clear and invisible for discreet use
Slim design ideal for wearing in most shoe styles
Easy to apply with a 'peel and stick' adhesive backing
---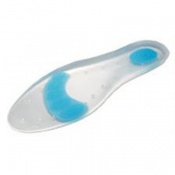 Designed to reduce pressure and absorb shock
Washable, reusable and can be trimmed to size
Blue sections highlight targeted area of the foot
Cushions feet, ankles and knees from impact
---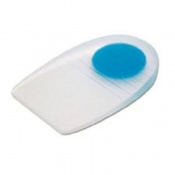 Shock absorption and pressure relief for the heel
Suitable for walking, running or standing still
Long-lasting comfort and support
Helps ease discomfort and pain