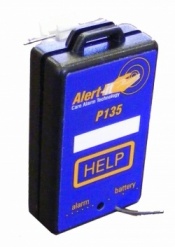 Can be used as a 'knock-over' alarm
Comes with either pager or autodialler
Calls for assistance when pressed or touched
Alarm for wandering, falling, hypothermia, panic
---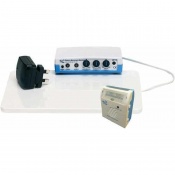 State-of-the-art epilepsy warning system
Designed to monitor sleeping movements and send alarm
Suitable for carers and parents
Features a monitor, sensor and one alarm call station
---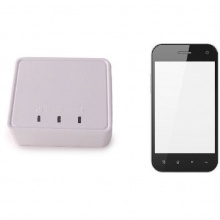 Care alarm wireless base station
Integrates care alerts to your phone
For Frequency Precision wireless products
Easy to install and use
---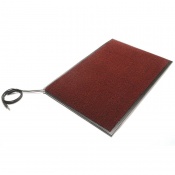 Instant notification of patient falls and wandering
Discreet and distinguished style, available in four colours
Supplied with Alarm Monitor to work as standalone system
Extra 6" lead for links with additional mats or call buzzers
---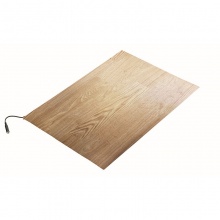 Wooden pressure alarm mat to alert carers of wandering
Ideal for care of dementia patients with wooden flooring
Simple plug-and-play system allows instant setup and operation
Extra 6" lead for links with additional mats or buzzers
---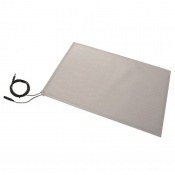 Immediate notification of patient falls and wandering
Supplied with Alerta Alarm Monitor to act as a standalone system
Long-lasting welded seals and strong wiring
Extra 6" lead for links with additional mats or buzzers
---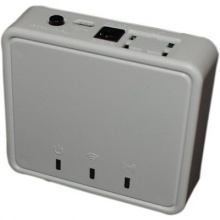 Radio frequency to Wi-Fi interfacing solution
Enables alarm to pass from EM300 pager to a smartphone
Perfect for home and commercial caring solutions
High quality security system solution
---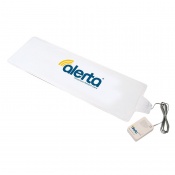 Instant notification if patient falls out of or leaves bed
Choice of variety of plugs to fit any nurse call system
Alarm resets immediately when patient returns to bed
High and low volume alerts with multiple tone choices
---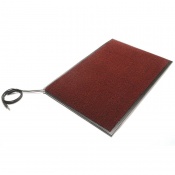 Instant notification of patient falls and wandering
Discreet and distinguished style, available in four colours
Choice of a variety of plugs to work with any nurse call system
Extra 6" lead for links with additional mats or call buzzers
---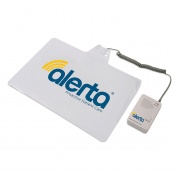 Instant alert if patient falls or attempts to leave chair
Choice of variety of plugs to work with any nurse call system
Alarm immediately resets when patient returns to chair
High and low volume alert with multiple tone choices
---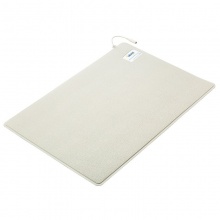 Pressure alarm mat with cushioned feel for use on the floor
Provides immediate notification of patient falls and wandering
Choice of plugs to work with any nurse call system
Extra 6" lead for links with additional mats or buzzers
---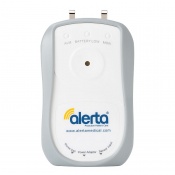 Compatible with the Alerta Chair, Floor and Bed Pressure Alarm Mats
Can be powered with batteries or with the Alerta Mains Adaptor
Improved monitor with ergonomic design and new features
Runs on a single 9V battery when not plugged into mains adaptor
---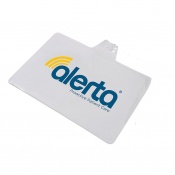 Replacement mat ONLY without mains adaptor and cable needed to function
Instant alert if patient falls or attempts to leave chair
Alarm immediately resets when patient returns to chair
High and low volume alert with multiple tone choices
---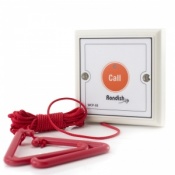 Wireless nurse call alarm transmitter
Allows user to alert carer if assistance is required
For use with the Emergency Call Alarm
Waterproof and battery operated
---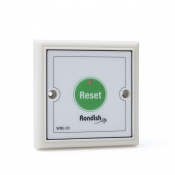 ---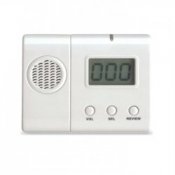 Numerical display;

Pocket size;

Belt clip and volume control;

Voice alert, vibration alert and sound alert options.
---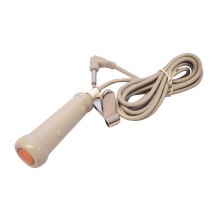 Easily allow your patients to contact nurses at any time
Compatible with Alerta Floor and Deluxe Pressure Alert Mats
Can be plugged directly into nurse call system
Choice of variety of plugs for use with any nurse call system
--- Spare lead for the Alerta Deluxe Alertamat
Allows you to connect extra mats or call buzzers
Ideal for preventing patient falls and wandering
A total of 6 inches long
---

Alerts when a door or window is opened;

Completely wireless;

Discreet sensor;

Requires a Nurse Call Alarm System receiver to operate.
---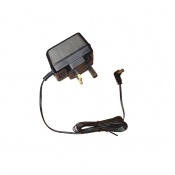 Compatible with the Alerta Chair and Bed Pressure Alarm Mats
Provides an alternative to battery operation
Enhances versatility of Chair and Bed Alertamats
Three-point UK plug
---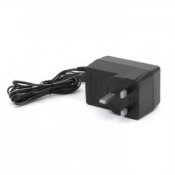 Mains adapter for use with Nurse Call Alarm System Monitor;

Also compatible with the Nurse Call Alarm Syster PIR Sensor;

Allows continuous use of monitors;

No need to replace batteries.
--- Double connector for a Courtney Thorne Nurse Call System
Acts as a replacement to the connector supplied
Ensures the longevity of your existing Courtney Thorne System
Ensures that your system remains high quality