Cover for Matrx Flo-tech Contour Wheelchair Cushion
Available in the sizes and fabrics of original covers
Ensures hygiene after extended periods of use
Ideal as a spare or replacement for your existing cover
---
Made with Black Spacer fabric, available in a range of sizes
Protects the Flo-Tech Solution Cushion for increased hygiene and longevity
Treated to prevent wetting of the cover and reduce the risk of contamination
---
For users who have low to medium risk of pressure sores
Improves comfort on chairs and wheelchairs
Designed to evenly distribute pressure
Easy to clean polyurethane nylon cover
---
Basic pressure relief for wheelchair and seated users
Ideal for those with low risk of developing pressure sores
Distributes the user's weight evenly to reduced pressure
Covered in a wipe clean nylon stretch material
---
Pressure relief risk rating: High risk
Viscoelastic foam for great pressure distribution
Conforms to user's body and weight for improved comfort
Available in two sizes and two depths to suit your needs
---
Acti-fresh biocide cover that prevents the build up of bacteria
High quality contoured foam to comfort and relieve patients
Suitable for low to medium risk of developing bedsores
Extra large to accommodate for bigger surface area
---
Replacement cover for the StimuLite Contoured Cushion
Same quality as the original supplied with the cushion
Machine washable and hygienic
Increase the life and quality of use of your cushion
---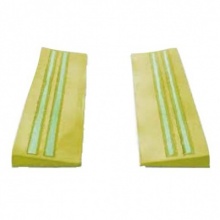 Pair of wedges to assist with lateral pelvic and hip stability
For use with the Matrx Flo-Tech Solution Xtra Cushion
To be trimmed to fit and placed under the base of the cushion
Helps to encourage more contoured positioning
---
Compatible with Relax Coolcell and Gelcell Pressure Relief Cushions
Excellent dispersion of air and moisture
Enhances redistribution of pressure peaks
Millions of microfilaments act as tiny pressure springs
---
Affordable high risk memory foam pressure relief cushion
Ideal for use in hospital and care home environments
Memory foam moulds to the user's body for contoured comfort
Supplied with an antimicrobial two-way stretch cover
---
Pressure relief rating: Medium risk
Castellated CMHR for supportive pressure relief
Includes waterproof cover for protection and comfort
Available in a wide range of sizes to suit your needs
---
Pressure relief rating: Medium risk
Made with castellated foam for pressure reduction
Removable coccyx insert for extra coccyx pressure relief
Ideal for wheelchairs and/or day care chairs
---
Includes a central insert for posture support
Manufactured from comfortable high resilient foam
Protects the bony prominences at the base of the spine
For users at low to medium risk of developing pressure sores
---
Ideal for users with low/medium risk of developing bedsores
Provides relief to users by distributing pressure evenly
Visco wave upper surface with high density foam
Perfect for wheelchairs or day care chairs
---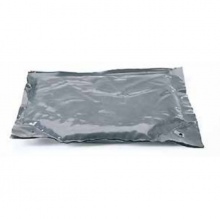 Fluid sac to help provide pressure relief to the sacral region
For use with the Matrx Flo-Tech Solution Xtra Cushion
To be inserted into the ischial well of the cushion
Prevents forward sliding and aids mild pelvic obliquity
---
Pressure relief cushion for wheelchairs and day chairs
Effective in minimising the development of pressure sores
Distributes the user's weight evenly to reduce pressure
Covered in an easy to clean PVC material
---
Modular foam inner;
Natural pressure relief;
100% wool pile cushion cover;
43 x 41 x 10 cm/17 x 16 x 4 inches.
---
Pressure relief rating: Low to medium risk
Made with modular cut foam for even pressure distribution
Versatile design suitable for wheelchairs and lounge chairs
Available in two sizes and two depths to suit your needs
---
Soft, contoured foam to comfort and relieve patients
Cover can be wiped clean or removed to machine wash
Distributes weight for excellent pressure reduction
Suitable for low to medium risk patients
---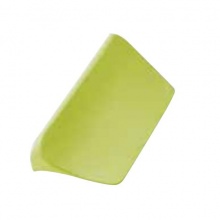 Two thigh aligners to reduce external thigh rotation and abduction
For use with the Matrx Flo-Tech Solution Xtra Cushion
To be placed at the front of the femoral shelf
Ideal for bilateral use on either side of the cushion
---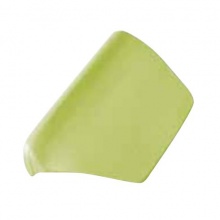 Pair of hip aligners to encourage mid-lining and hip alignment
For use with the Matrx Flo-Tech Solution Xtra Cushion
To be placed on either side of the cushion's rear edge
Provides bilateral correction for total hip alignment
---
Spare cover for the Trinity Plus ST Pressure Relief Cushion
Ideal as a like-for-like replacement for a damaged cover
Made with waterproof and two-way stretch materials
Available in two sizes to suit either size of cushion
---
T shaped wheelchair pillow cushion;

Fits most standard wheelchairs;

Durable and heard wearing;

Flame retardant.
---
Provides comfort and pressure reduction
Suitable for those at risk of developing pressure ulcers
Enhanced support and pressure area care
Reduces shear and friction forces
---
Budget foam pressure relief cushion for medium risk patients
Ideal for use in hospital and care home environments
Castellated foam reduced friction to prevent pressure sores
Supplied with an antimicrobial two-way stretch cover
---
Very comfortable;
Hollow fibres retain bounce;
Different cover options available;
43 x 43 x 10 cm/17 x 17 x 4 inches.
---
Pressure relief rating: At risk
Made with soft CMHR foam for pressure relief
Includes a waterproof cover for protection and comfort
Available in a wide range of sizes to suit different users
---
Features a memory foam surface and supportive base
Suitable for those requiring additional comfort only
Resistant against bacterial growth (e.g. MRSA)
Designed to help prevent pressure sores
---
Modular foam inner;
43 x 41 cm/ 17 x 16 inches;
Excellent pressure reduction;
Either wipe clean or washable cover.
---
Antibacterially-treated cover is resistant to bacterial growth
Profiled top of the foam layer helps encourage airflow
Suitable for community care and domestic settings
Ideal for day care chairs and wheelchairs