Wheelchair Belts
Welcome to our fantastic range of
wheelchair belts
and wheelchair seat belts. Our selection of wheelchair seat belts and wheelchair harnesses will enable you to choose the correct wheelchair belt to suit your requirements.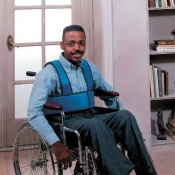 Ideal for people who tend to slump forward in wheelchairs
Made from soft, breathable foam for added comfort
Hook and loop closures on chest and shoulder straps
Adjustable waistband from 81cm to 122cm (32 - 48")
---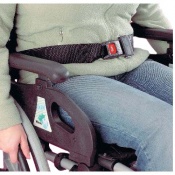 Prevents the user from slipping off when negotiating rough surfaces
Fitted with an automatic press-to-release buckle for convenience
Easily adjustable in length for comfort
Choice of two styles of fitment, Wraparound and Screw
---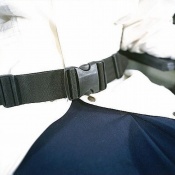 Fitted to backrest;

Fastens around waist;

Adjustable snap lock fastener;

Not to be used in vehicles above 8mph.
---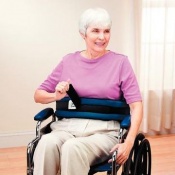 Designed to prevent users from sliding forward
Comes with thick foam padding for added comfort
Easy-to-use hook and loop closure for extra convenience
Fits waists from 81cm to 178cm (32 - 70")
--- Replacement belt for the Days Escape Lite Wheelchair
Provides greater safety and security to wheelchair users
Reduces the risk of falling from your wheelchair
Ideal as a spare or replacement belt to increase safety
---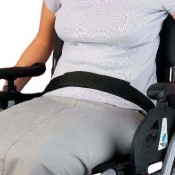 Prevents the user from toppling when negotiating rough surfaces
Hook and loop fastener for easy and secure attachment
Compatible with the majority of wheelchairs
Suitable for waists up to 120cm (48")
---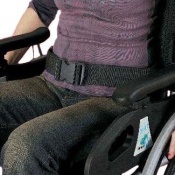 Prevents toppling and sliding off the seat
Buckle fastening for additional strength and security
Can be used with most wheelchairs and seats
Suitable for waists up to 147cm (58")