Wheelchair Bags
See our fantastic range of Wheelchair Bags and Wheelchair Storage Solutions. These Wheelchair Bags are perfect for carrying the everyday essentials, from purses and wallets to umbrellas and blankets.
Some of our Wheelchair Bags and Rucksacks are even big enough to hold any extra luggage you may need for a great day out, making them essential for a trip to the shops, picnics at the park or even a day at the seaside.
A Wheelchair Bag needs to be waterproof and durable, so make sure you check out the wide range of Wheelchair Storage made from weather proof material, with huge capacities and multiple compartments for organising and securing your valuables.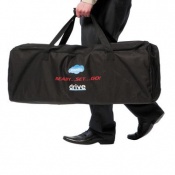 Carry Bag for the Drive Medical Travelite Chair
Allows you to store the chair neatly when it isn't in use
Prevents the transport chair from becoming damaged
Ideal for going on holiday, shopping trips or day trips
---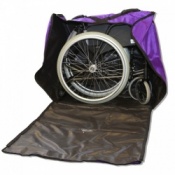 Makes handing wheelchairs easier and safer
Designed by physiotherapists
Durable fabric for protection and stability
Fits most wheelchairs
---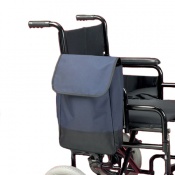 Versatile storage for small and large items
Large outer bag for storing bulkier items
Inside zipped pouch for storing your valuables
Made from washable, 100% waterproof polyester
---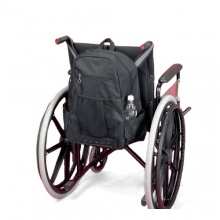 Stylish storage bag that fits most wheelchairs
Comes with several pockets for convenient storage
Lined and padded main storage compartment
Zipped internal pocket for storing valuables
---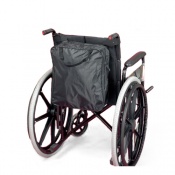 Strong practical bag for wheelchairs
Fits easily onto most chairs
Comes with a zip top for easy access
Ample storage space of 21 litres
---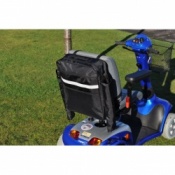 Strong durable bag
For use with all wheelchairs and most scooters
Reflective strip
---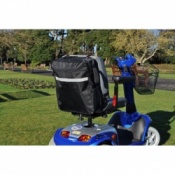 Durable design
Suitable for most scooters
Reflective strip for safety
---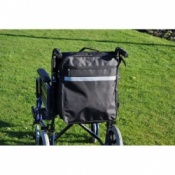 Strong, durable design
Suitable for most wheelchairs
Reflective strip for added safety
---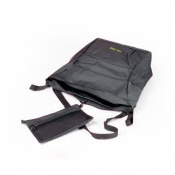 Designed to hang from the handles of push wheelchairs
Two zipped pockets on the front
Two net pockets on the sides for easy access
One removable zip pouch for storing your valuables
---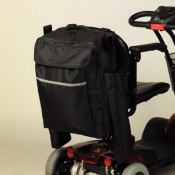 Designed to fit scooters and wheelchairs
Zipped top for secure, waterproof storage
Reflective strip on the back for safety at night
Includes two deep side pouches for extra storage