Vuse Crisp Mint E-Liquid
Offering a crisp and cool mint flavour, the Vuse Crisp Mint E-Liquid is a great choice if you're transitioning from menthol cigarettes or are just looking for a refreshing vape. The e-juice is available in a selection of nicotine strengths, so you're sure to find a strength to suit you.
The Vuse E-Liquids are an ideal accompaniment to the top-fill open system Vuse eTank Mini E-Cigarette.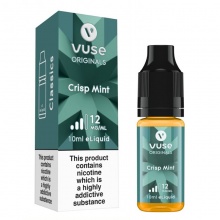 Refill e-liquid ideal for use with the Vuse eTank Mini
Crisp Mint flavour in a 10ml bottle
Provided in a nicotine strength of 12mg
Available from as little as £3.34 per bottle
---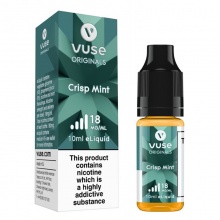 Refill e-liquid ideal for use with the Vuse eTank Mini
Crisp Mint flavour in a 10ml bottle
Provided in a nicotine strength of 18mg
Available from as little as £3.34 per bottle
---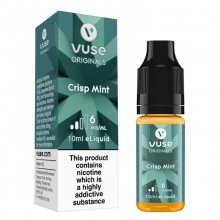 Refill e-liquid ideal for use with the Vuse eTank Mini
Crisp Mint flavour in a 10ml bottle
Provided in a nicotine strength of 6mg
Available from as little as £3.34 per bottle