Top Ten Christmas Gifts for Students
Welcome to Health and Care's Top Ten Christmas Gifts for Students. We have a fantastic range of Christmas Gifts for medical students including anatomical models, anatomical model skeletons, desktop skeleton models, mini model skeletons, skull models and anatomical charts and posters.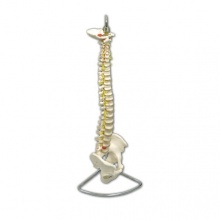 Full size spine with pelvis
Full articulates
Dorsal herniated disc between the 2nd and 3rd lumbar verterbrae

Supplied complete with stand
---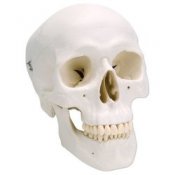 Ideal for medical professionals and students
Handmade from hard, unbreakable plastic
Highly accurate representation of the fissures, foramina, processes and sutures
Can be disassembled into skull cap, base of skull and mandible
---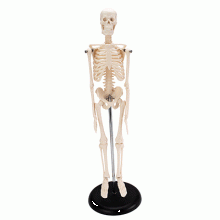 Mini skeleton model for education, training and display
Extremely detailed design ideal for doctor-patient-student demonstration
Stands 42cm tall on a flat base with a metal standing pole for room display
Features adjustable and removable arms, legs and skullcap
---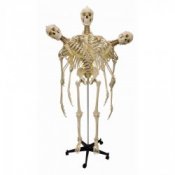 Flexible spine makes this skeleton ideal for chiropractors and orthopaedic surgeons;

Thorax can be manipulated to simulate breathing techniques, and the spine is supplied with spinal cord, nerve ends, arteries and sectioned sacrum;

Skull disassembles into 4 parts and has a full set of adult teeth, several of which are removable;

Supplied complete with stand and dust cover.
---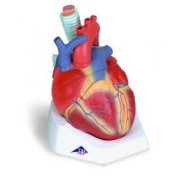 ---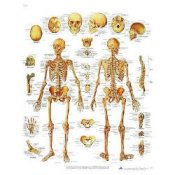 ---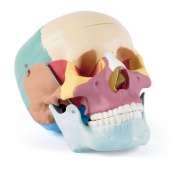 Bones painted in different colours for precise study
Movable mandible and three removable lower teeth
Comprises of 22 bones with serrated suture lines marked out
Transversely cut Calvarium shows skull's interior structures
---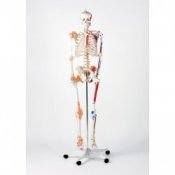 Bones of the lower and upper extremities are movable

Moveable mandible with three removable lower teeth

Muscles are painted to represent muscle origins and insertions

Helps you understand relationship between human figure and skeleton
---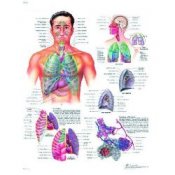 The Respiratory System Chart