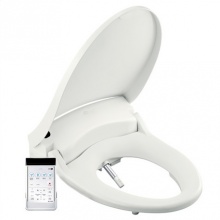 Add luxury, hygiene and comfort to your toilet experience
Adjustable spray pressure and temperature settings
Remote control for easy adjustment and use
Easily installed on most standard toilet fixtures
---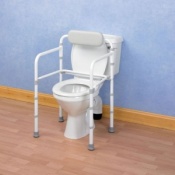 Folding toilet rail for support when using the loo
Folds flat for convenient storage and transport
Can be adjusted in height to suit most users
Non-slip feet and padded backrest for extra support
---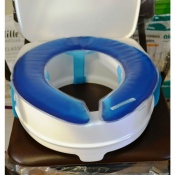 Gel pad provides pressure relief when sitting on the toilet
Horseshoe shape fits standard toilet seats and seat risers
Securely straps to the toilet seat for safer use
Distributes weight evenly to enable extended periods of use
---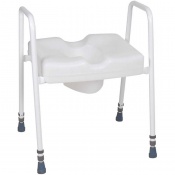 Side handles for support as well as safe entry and exit
Adjustable height (640 - 830mm) to provide a safe sitting level
Front and rear cut outs for easy personal cleaning
Seat is removable for efficient cleaning and use
---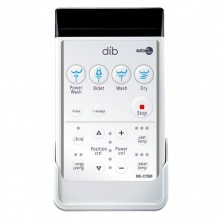 Remote control for Aqua Sigma C-750 Bidet Shower Toilet Seat
Allows for easy adjustment and control of the seat
Ideal as a spare or replacement for existing remote
Add luxury, hygiene and comfort to your toilet experience
---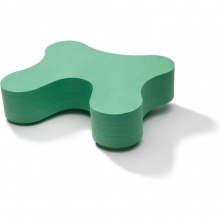 Plastic stool for patient transfers
Ideal for assisted toileting and more
Elevates the user's feet during transfer between surfaces
Constructed from Plastazote LD-45 for lasting durability
---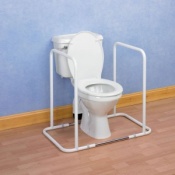 Adjustable support rail for use with the loo
Can be self-supporting or screwed to the floor
Assists with lowering to and rising from the loo
Provides improved stability when seated
---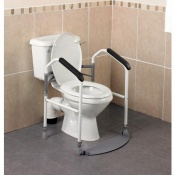 Fully folding toilet surround for improved support
Folding foot panels held firmly in place with user's weight
Adjustable height ensures suitability for most users
Soft armrests provide additional support and comfort
---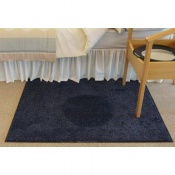 Waterproof cotton rug for placing under commodes
Suitable for any area where spills may occur
Machine washable for continued hygiene
Protects carpets and flooring from spillage
---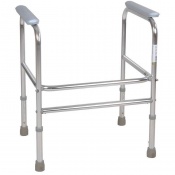 Provides support to patients while using the toilet
Helps with sitting down, standing up and staying secure
Adjustable height from 640mm to 740mm
Provides a safe height for the majority of users
---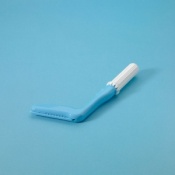 Unique, finger-shaped tip.
Roller handle for one-handed use.
Release button.
Autoclavable.
---
Bottom wiper to assist with toileting
Flexible head grips onto toilet paper
Paper releases with the touch of a button
Comfortable and simple to use
---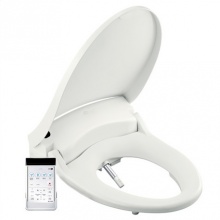 Replacement lid for the Aqua Sigma Dib C-750 Bidet
Acts as a replacement in case of damage
Ensures you are never without your bidet
Easy to fit and install
---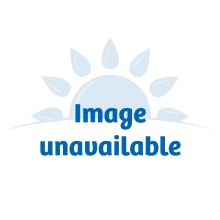 Smart charger for the Solo Powered Toilet Lift
Always practical to have at hand as a spare
Re-charges a flat battery in no longer than five hours
Fits into standard UK socket
---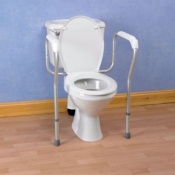 Aluminium frame with adjustable height to suit most users
Arm mouldings provide a secure handgrip and arm rests
Provides support for when lowering to and rising from the loo
Ideal for providing assistance with stability when seated
---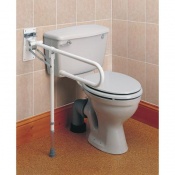 Grab rail for installing in the bathroom beside the toilet
Supportive rail with slip-resistant rubber tips
Affixes to the wall for assured stability
Adjustable height to cater for most people
---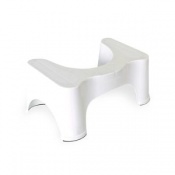 Improves seating position on the toilet for easier bowel movements
Allows healthier, more complete and hygienic bowel elimination
Prevent constipation, haemorrhoids, bladder weakness and disorders
Stores easily and discreetly beneath your toilet bowl
---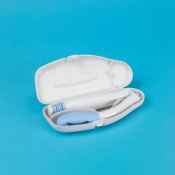 Folds easily into a discreet travel case.
Release mechanism.
Ergonomic shape.
Latex free.
---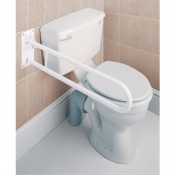 Grab rail for installing in the bathroom beside the toilet
Supportive rail for assisting with lowering and rising
Affixes to the wall for assured stability
Rail is held in upright position when not in use
---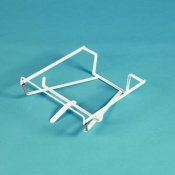 Perfection Pan Rack for the Homecraft Atlantic Range
Allows you to use the re-usable bed pan with your chair
Chair is ideal for use in the shower and is easy to clean
Ideal where infection control is an issue
---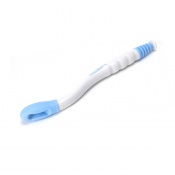 Releases the tissue cleanly to improve hygiene
Extends your reach to assist with wiping
Supplied with a carry case for portability
Grips toilet tissue firmly and securely
---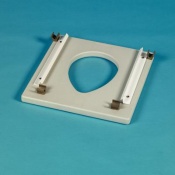 Designed for the Homecraft Atlantic Commode Shower Chair
Seat can be removed for cleaning or storing away
Shower Chair allows you to go to the toilet easily
The Chair's Aperture Seat is a hygienic clip on
---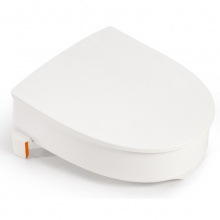 White toilet lid for Etac My-Loo Toilet systems
Designed for those with reduced mobility
Wipe-clean robust polypropylene lid
Easy to attach and use
---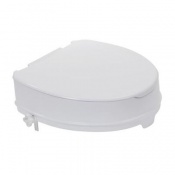 Compatible with the Raised Toilet Seat with Lid
Easily locks toilet seats onto the bowl securely
Use as replacement or convenient spare part
No additional tools required for installation
---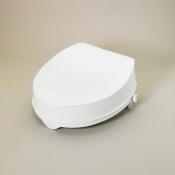 Lightweight yet durable contoured raised toilet seat
Slight downwards sloping enables easier lowering and rising
Splash guard, cut-out sections, and lid for improved hygiene
Rubber non-slip buffers for keeping the seat in place
---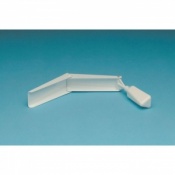 Bottom wiper to assist with toileting
Folds for easy storage at home or away
Lightweight moulded plastic for added comfort
Recessed serrations grip onto loo paper
---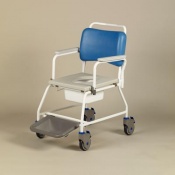 Standard Square Bowl for the Homecraft Atlantic Range
Ideal for those who need help showering and toileting
Reusable bowl that can easily be cleaned
Large Square Bowl has a high capacity
---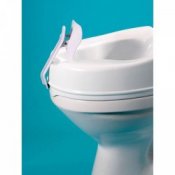 Splash guard for clipping to the toilet
Deflects urine down into the toilet
Improves the hygiene of the toilet area
Simple to remove for cleaning
---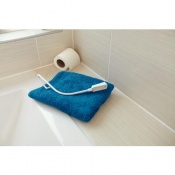 Bottom wiper to assist with toileting
Flexible head grips onto toilet paper
Paper releases with the touch of a button
Comfortable and simple to use
---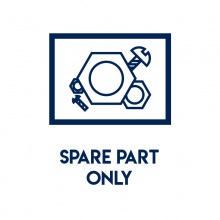 Updated seat pads for the Bio Bidet Supreme BB 1000
Suitable for all newer versions of the Bio Bidet BB 1000
Can be used on the front and back of your bidet
Protects the seat and lid from impact
---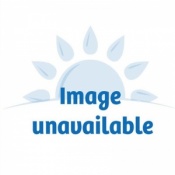 Individual pad for the Bio Bidet Supreme 1000 Toilet Set
Protects the seat and lid from impact
Cushions and softens the close of the lid
Quick and easy to apply
---
Protects your furniture

Protection against minor leaks

Easy to wash Can be tumble dried

Users can sit in comfort and maintain dignity