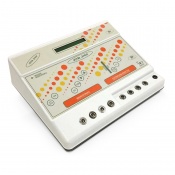 Machine with combined TENS and EMT therapy
Treats various forms of pain
Portable design perfect for use on the go
Can be used to treat PTSD-related problems
---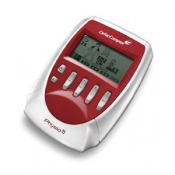 Combines TENS and NMES electrotherapy for effective treatment
Includes 31 programmes for patient treatments and pain relief
Separate channels for treating two body parts simultaneously
Compact design for easy transportation and handling
---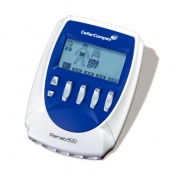 Combines TENS and NMES electrotherapy for effective treatment
Includes 35 programmes for pain relief, rehabilitation, fitness, and massage
Two separate channels for treating two body parts simultaneously
Compact design for easy transportation and handling
---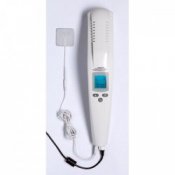 High performing & ergonomic;
15 preset programmes;
Ultrasound/TENS/Combined
Includes electrodes and gel.
---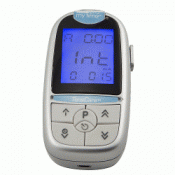 Monitor your contraction times.
Natural, non-invasive pain relief.
Pure, powerful and controllable relief.
Digital maternity TENS.
---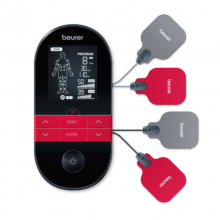 Heated EMS/ TENS Device
Ideal for pain relief or muscle regeneration
Easy-to-use massage function
Doctor's function for consistent treatment
---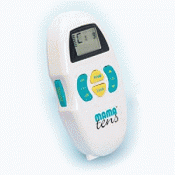 Natural, non-invasive pain relief.
Experience a mobile, drug-free labour.
Personal control over your pain relief.
Recommended by midwives.
---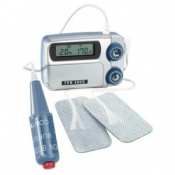 TENS Machine designed for use during labour
Dual channel, allowing local pain adjustment
Includes a high energy "burst mode" – ideal for contractions
Clear and accurate digital display
---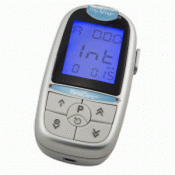 Cures incontinence and improves sexual intimacy.
Helps to develop your own muscle control.
Comfortable and in your control.
Shows the average level of strength utilised.
---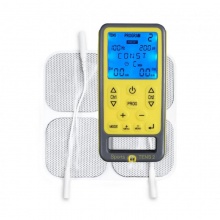 TENS machine designed to stimulate muscles
Ideal for relieving pain and toning muscles
Simple and portable in design for use wherever you are
Designed to assist with all stages of training and recovery
---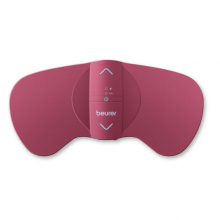 TENS machine for treating period pains
Ideal for period cramps or endometriosis
Rechargeable battery for reliable use
Ergonomic shape fits to your stomach
---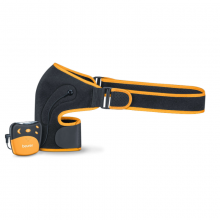 Shoulder cuff with TENS pain relief technology
Ideal for those suffering from chronic shoulder pain
Four pre-programmed patterns for different purposes
Easy application electrodes for convenience
---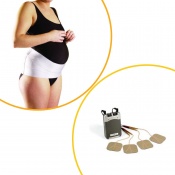 Both the machine and the belt can be adjusted according to your needs
Belt is designed by obstetric physiotherapists for improved stability
Relieves pain associated with symphysis pubis dysfunction
TENS machine can be used on various parts of your body
---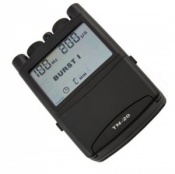 Unit for general pain relief.
Accuracy of a digital TENS.
Simple, intuitive controls.
Provide a large choice of sensations.
---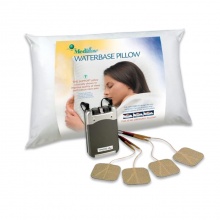 Neck pillow and TENS pack for neck pain relief
TENS 200 Plus provides pain relief you can do from your own home
Neck pain pillow improves sleep quality and realigns the spine
Use TPN 200 Plus before bed to reduce a stiff neck
---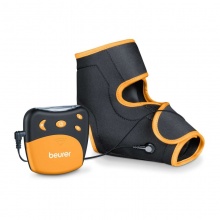 Comfortable TENS machine for ankle pain
Fits ankles between 18 - 31cm circumference
Four pre-programmed pain relief patterns
Hassle-free with an adjustable, ergonomic fit
---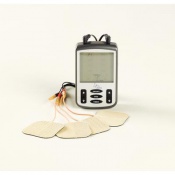 TENS therapy for providing pain relief with electrical current
Ideal for patient use by therapists and individual use by athletes
Includes leads and self-adhesive electrodes
Features eight pre-programmed options and an integral timer
---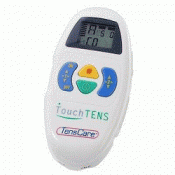 Ideal first time TENS unit.
For most types of pain.
Pain relief at the "Touch" of a button.
7 clinically proven pre-set settings.
---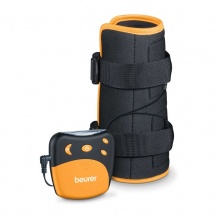 TENS brace for combating pain in the wrist
Suitable for wrist circumference of 14cm to 36cm
Comfortable due to body-fitting ergonomic shape
No contact gel or replacement electrodes required
---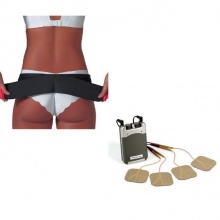 Lumbar support saver pack for pain relief and improved posture
TENS 200 Plus tackles the pain directly after work or before bed
Harley Belt can be used outside of the house to stabilise and reduce pressure
Use together to provide lumbar support and lumbar pain relief
---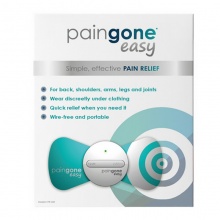 Easy, fast, effective TENS pain relief
For dealing with pain on-the-go
Simple operation with no wires or gels
Invisible under clothes for discreet use
---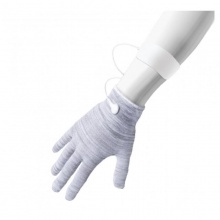 Pair of gloves for use with a TENS unit
Ideal for relieving discomfort and improving blood flow
Newly developed Silver Stim conductive fabric allows stimulation
Ideal for individuals suffering from arthritic pain or Raynaud's disease
---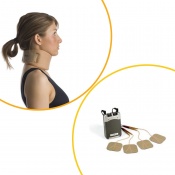 Includes a TENS machine and neck support to relieve pain
Machine is compact enough to use while you're out
Neck collar offers mild control of the cervical spine
TPN 200's level and intensity can be controlled
---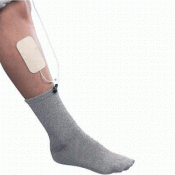 Pain relief to the whole foot.
Helps to improve mobility.
Improves the blood flow.
Used to treat Arthritis in the foot.
---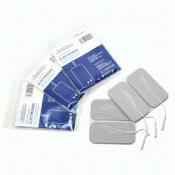 Flexible and long lasting.
Easy to apply/reposition.
Lasts for up to approximately 30 applications.
Fits most standard TENS units.
.
---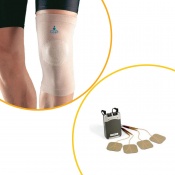 TPN 200 allows you to control the level and intensity of your treatment
Brace warms the knee joint to offer pain relief in the affected area
Includes a TENS machine and knee support to relieve pain
Support reduces the risk of new or recurring injuries
---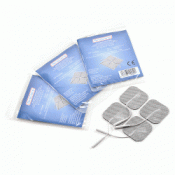 3 packs of 4 pads.
Fits most standard TENS units.
Flexible and long lasting.
Reusable and self adhesive.
---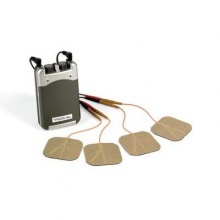 Dual channel TENS machine for back, shoulder, neck pain and more
TENS unit offers TENS therapy through easy to use analogue buttons
Supplied with leads and electrodes for self-administration
Promises pain relief for a wide range of conditions and injuries
---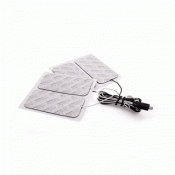 Includes integral lead wires and itouch plug.
50 x 100mm.
1 pack of 4 replacement electrodes.
Suitable for MamaTENS MyTime only.
---
For MamaTENS units with serial numbers over 1330000.
Includes a new round connector plug.
1 pack of 4 replacement electrodes.
Features 2 pairs of self-adhesive obstetric TENS electrode pads.
---
1 pack of 4 replacement electrodes.
50 x 100mm.
Contains built in leads.
Suitable for MamaTENS only.
---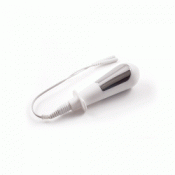 Designed for use with most Muscle Stimulators.
Can be re-used by the same patient.
Vaginal electrode for electrostimulation and biofeedback.
Ideal for use with EMG Biofeedback equipment.
---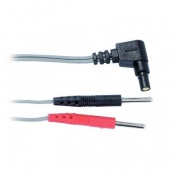 Patient lead for compatible TENS machines
For the TPN 200 Plus and Premier Plus
Black and red patient lead wire
Ideal as a spare or replacement