Suction Grab Rails Range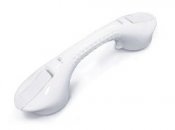 High quality design;
Locking suction cups;
Easy to use pressure levers;
Sticks to tiles, enamel or fiberglass.
---
Moulded hand grip for comfort;
Two suction cups;
Easy to use flip up and down tabs;
Coloured indicators for added security.
---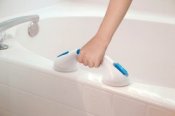 Powerful suction cups;
Comfortable hand grip;
Simple release mechanism;
Ideal for holiday or visiting friends.
---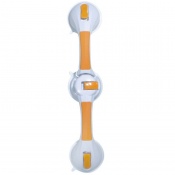 Can be installed and removed without tools or professional assistance
Uses suction cups that adhere to walls, so doesn't damage property
The Grab Bar's large suction cups provide an extremely strong hold
Red/green indicator shows "safe secure" suction or "re-affix" suction
---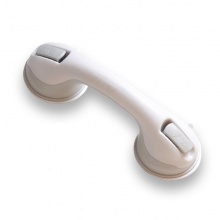 Large rubber suction cups
Superior adhesion properties
Adds safety to the home
Portable, quickly and easily installed