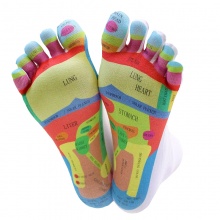 Toe socks with a colourful pressure point map of the foot
Ideal for those interested in learning about reflexology
Comfortable and soft, preventing friction between the toes
Prevent foot odour by eliminating bacteria build-up
---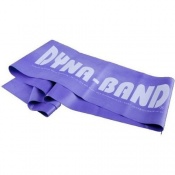 Workout resistance band available in four different strengths

Enhances exercise regimes with toning and body sculpting

Suitable for rehabilitation, muscle repair, yoga, and Pilates

Cost effective, easy to use, and requires minimal space
---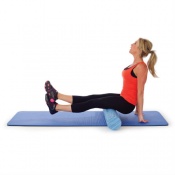 High-density EVA foam roller in a choice of sizes
Great for yoga, Pilates, physiotherapy, and rehabilitation
Helps with stretching and balance training
Ideal for home fitness routines or in classes
---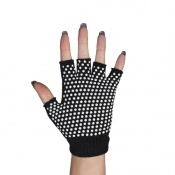 Non-slip yoga socks and gloves
Made from breathable organic cotton
Improve balance, traction and safety
Protect feet from foot fungus
---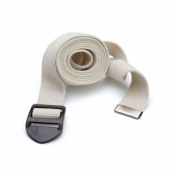 Yoga belt to aid training

Helps extend your reach in particular exercises

100% undyed cotton

Available in 2 different lengths
---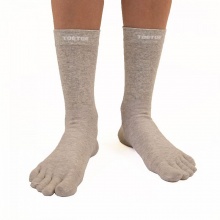 Toe socks infused with antibacterial warming silver
Ideal for Raynaud's sufferers and people suffering from cold feet
Helps to eliminate foot odour and bacteria build-up
Thermodynamic silver retains your body's natural heat
---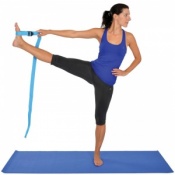 Fabric yoga strap
Sturdy buckle allows for secure fastening
Hold stretches with ease
Improves flexibility
---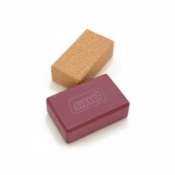 Yoga block to aid training

Lightweight and durable

Suitable for beginners and experts

Available in 2 different materials
---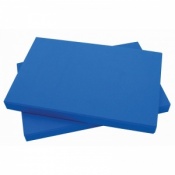 Half size yoga block;

First grade EVA foam;

Offers cushioning for inversions;

Size = 305mm x 205mm x 25mm.
---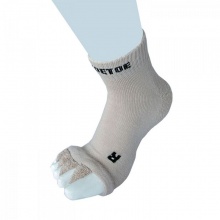 Toe socks providing excellent separation of the foot
Ideal for those suffering from blisters, bunions and calluses
Comfortable and soft, preventing friction between the toes
Prevent foot odour by eliminating bacteria build-up
---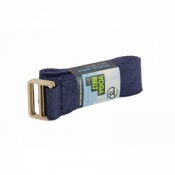 Length = 2m
Ideal for normal use
Available in 2 colours
Chrome metal D Ring closure
---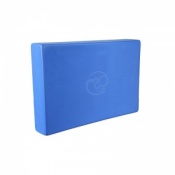 Available in 2 colours;

First grade EVA foam;

Size= 305mm x 205mm x 50mm;

For use as cushioning in inversions.
---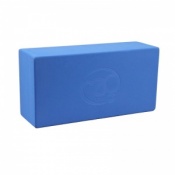 Safe and light weight;
Available in 2 colours;
Provides lift or grounding;
Size = 220mm x 110mm x 70mm.
---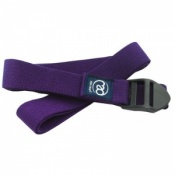 ---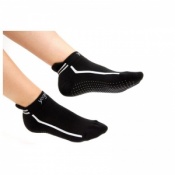 Socks for yoga
Keep feet warm whilst exercising
Non-slip and comfortable
Available in 2 sizes
---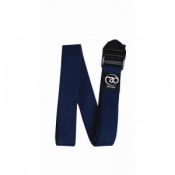 ---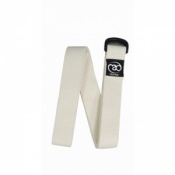 ---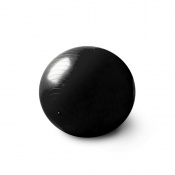 Inflatable 55cm exercise balance ball
Use for yoga, Pilates or weightlifting
Fantastic alternative to an office chair
Available in either black or orange
---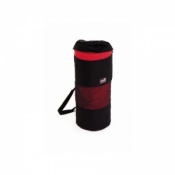 Carry case for Sissel Gym Mats
Allows for easy portability
Adjustable shoulder strap
Made from nylon mesh
---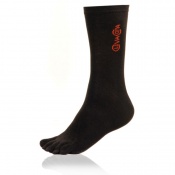 Warms feet with the heating power of copper
Anti-odour properties eliminate foot smell
Promotes blood flow to each individual toe (angiogenesis)
Great for diabetic, elderly, itchy, dry or cold feet
---
Kit including a foam roller and toe socks with a reflexology map
Ideal for anyone interested in learning more about foot massage
Helps to teach the user which areas of the foot to target
Great for relieving foot discomfort and improving health
---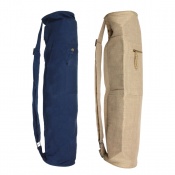 Yoga mat bag with adjustable strap and internal pockets
Eco-friendly jute-and-cotton bag features a waterproof lining
Concealed zip helps keep mat and other belongings secure
Available in either a blue or natural colour to suit your style
---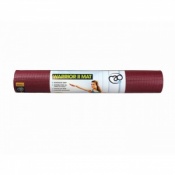 Machine washable to ensure lasting quality

Phthalate-free for less irritation

Great value for money

Good grip and cushioning, perfect for yoga
---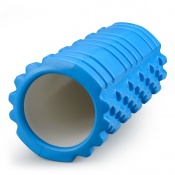 Self-massage roller with flexible massaging bumps
Releases muscle tension and increases circulation
Ideal tool for yoga, pilates and sports training
Suitable for treating sports injuries
---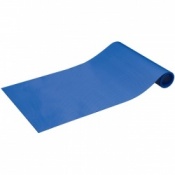 Good quality EVA yoga mat

Provides cushioning for maximum comfort

Can be rolled for easy storage

173 x 61 surface area
---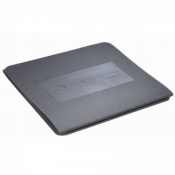 Versatile folding exercise mat

Folds up into thirds for easy storage and transport

Reversible, wipe-clean design

Ideal for studios that are tight on room
---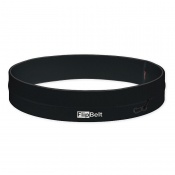 Won't bounce around or chafe while you run
Compatible with all phone models
Flippable with hidden money belt, for extra security while you travel
Stylish, lightweight and moisture-wicking design
---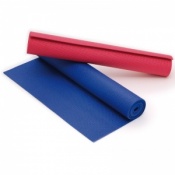 High quality yoga mat

For added comfort when practicing yoga

Anti-slip and lightweight design

Available in 2 colours
---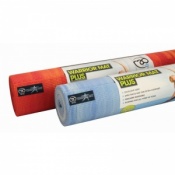 ---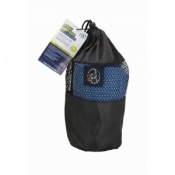 Anti-slip;

Hygienic;

Versatile;

Available in 2 colours.
---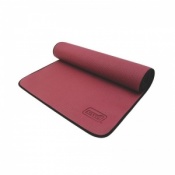 High quality Pilates and yoga mat

For added comfort when training

Anti-slip and lightweight

Non-toxic design
---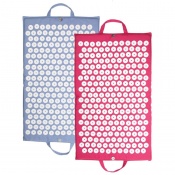 Designed to create an effect similar to acupuncture
Perfect for those in rehabilitation from injuries and ailments
Made with over 6000 tiny spikes to help reduce tension
Helps induce a state of deep relaxation during use
---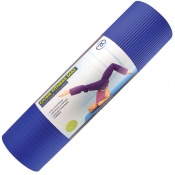 Ideal exercise mat for those on the move or tight on storage space
Suitable for studios, clubs, gyms, home use or on the move
Includes a removable carry strap for easy portability
NBR foam offers excellent cushioning and memory
---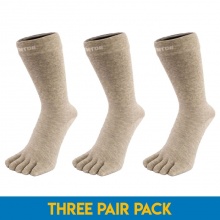 Pack of three toe socks infused with antibacterial warming silver
Ideal for Raynaud's sufferers and people suffering from cold feet
Help to eliminate foot odour and bacteria build-up
Thermodynamic silver retains your body's natural heat
---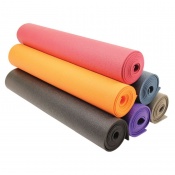 High-density studio yoga mat
Great cushioning, slip resistance and durability
Oeko-Tex Level One certified for skin safety
Multi-buy discounts available
---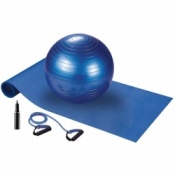 A full set comprising ball, strap, mat

Helps enhance flexibility and strenth

Ideal for home use or in class

36" gym ball, 173 x 61cm mat
---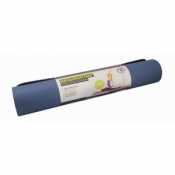 Excellent grip;
Available in 4 colours;
Soft touch & lightweight;
Co-ordinated carry string.
---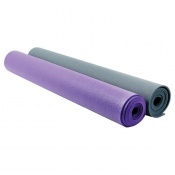 High-density studio yoga mat for improved support
Wider design, ensuring body remains in contact with mat
Great cushioning, slip resistance and durability
Available in the colours blue or purple
---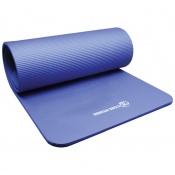 Made from the same NBR material as the Core Fitness Mad
Provides extra cushioning and comfort at 15mm thickness
Perfect for Pilates and yoga studios, clubs, gyms and home use
Free from DOP, AZO, heavy metal, phenol and phthalate
---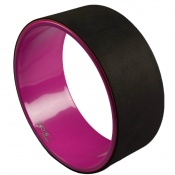 The ultimate piece of yoga equipment
Assists with stretching and strengthening
Use to release muscle tension
Helps you get deeper into poses
---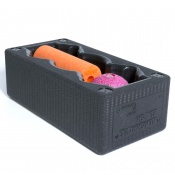 Includes: BlackRoll Block, Ball and Mini Foam Roller
All the essential fascia tools neatly packed in a single block
Free of propellant and any chemicals
Environmentally friendly, 100% recyclable, water resistant, easy to clean and completely odourless
---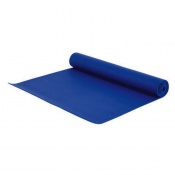 Ideal for yoga, Pilates, and aerobics
Durable, non-slip surface holds up to repeated usage
Suitable for home or gym use
Includes a stylish carry bag
---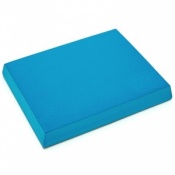 Support pad for balance exercises

Helps train coordination, reactions and motor functions

Ideal for sports related stability exercises

Can be used inside, outside and in water
---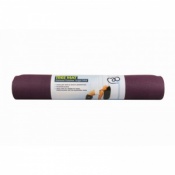 Excellent grip;

Dry Natural Rubber;

Available in 3 colours;

Great shock absorption.
---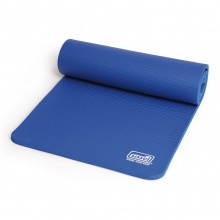 Gym mat for floor exercises

Provides shock absorption

Allows for greater comfort and support

Available in 3 colours
---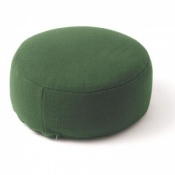 Yoga cushion for comfort and support

Ideal for exercise, relaxation and meditation

Easily portable, ideal for taking to classes

Available in 2 colours
---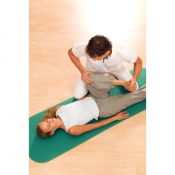 Warm and soft construction for comfortable use
Absorbs shocks and pressure to ease strain on the body
Two different lengths, great for different exercise needs
Versatile design ideal for use indoor, outdoor and even in water
---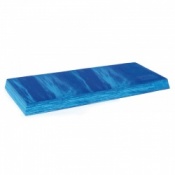 Large support pad for balance exercises

Helps train coördination, reactions and motor functions

Ideal for sports related stability exercises

Can be used inside, outside and in water
---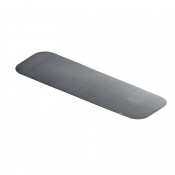 Reformulated for better hygiene – protects agianst CA-MRSA
Absorbs shocks and pressure to ease strain on the body
Durable construction protects against wear for longer life
Longer 200cm length great for any user
---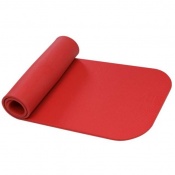 Warm and soft construction for comfortable use
Absorbs shocks and pressure to ease strain on the body
Smaller 185 x 60cm size great for general use
Versatile design ideal for use indoors, outdoors and even in water
---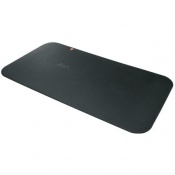 Reformulated for better hygiene – protects agianst CA-MRSA
Absorbs shocks and pressure to ease strain on the body
Durable construction protects against wear for longer life
Longer 200cm length great for any user
---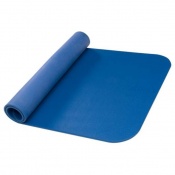 Long lifespan
Wide enough for two people
Available in 3 colours
A must have for physiotherapy
---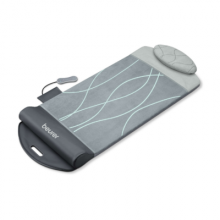 Mat inflates so as to imitate yoga stretches
For anyone suffering from inflexibility
Heat and massage function included
Features four programs with different functions
---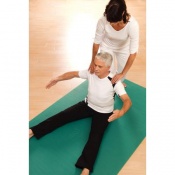 Warm and soft construction for comfortable use
Absorbs shocks and pressure to ease strain on the body
Thicker construction absorbs more shocks and pressure
Versatile design ideal for use indoor, outdoor and even in water
---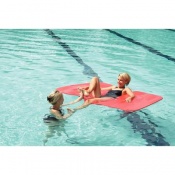 Features warm and soft construction for comfortable use
Absorbs shocks and pressure to ease strain on the body
Large 200 x 125cm size great for a range of uses
Versatile design ideal for use indoors, outdoors and even in water