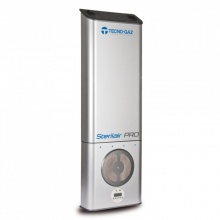 UV-C lamp air purifier combats airborne infection
Ideal for use in dental clinics or waiting rooms
Easy to install wall mounted design
Does not release ozone or radiation
---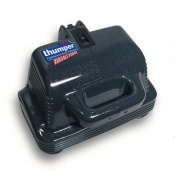 Takes the stress out of massaging clients
Full body massage takes five to eight minutes
Adjustable speed setting allowing for customisation
Weighs 3.2kg, providing you with a deep massage
---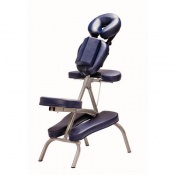 Portable massage chair ideal for visiting clients
Easy set-up for quick use
Adjustable design for a variety of therapies
Supports up to 300lbs (135kg) in weight
---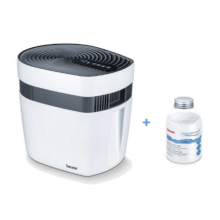 Air-purifier that simulates sea-air
Ideal for pregnant women and babies
Fine nebulisation of sea salt particles in air
Features quiet night mode
---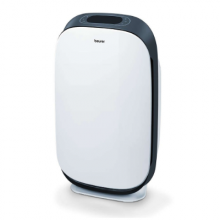 Air purifier removes bacteria and dust
Ideal for allergy sufferers
Removes 99.95% of particles from air
Can be used with Beurer FreshHome app
---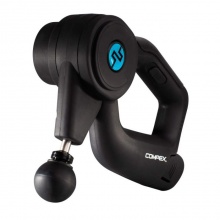 Portable massager for increased athletic performance
Ideal for use before and after workouts or competitions
Four interchangeable massage tips for specific parts of the body
Long-lasting rechargeable battery with LED charge-indicator
---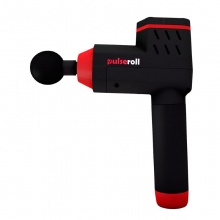 Portable massage gun with 4 different speeds
Ideal for therapeutic care of aching muscles
Reduces muscle tightness, increases flexibility and reduces soreness
Includes six different attachment heads for a personalised massage
---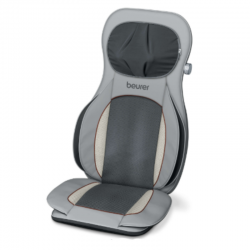 Soothing Shiatsu massage for your home
Ideal for anyone suffering from pain, stress or fatigue
Offers three different massages
Optional heat function
---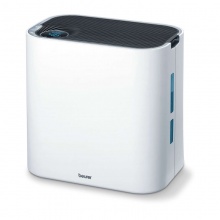 Household device that provides air cleaning and humidification in one
Suitable for use in rooms of up to 35m²
Removes dust, animal hair, odours, pollen, bacteria and viruses
Supplied with a 3-year manufacturer's warranty
---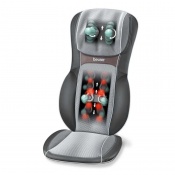 Penetrating 3D back massage, spot and shiatsu neck massage
Select clockwise or anticlockwise massage direction
Features four massageheads for complete relaxation
Comes with a switchable light and heating function
---
Portable vinyl massage table
Ideal for masseuses, spa attendants and more
Coated in 5cm dense vinyl foam which is oil and waterproof
Adjustable face cradle base and pad, side arm extenders
---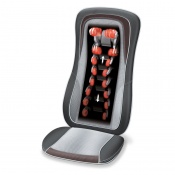 Shiatsu neck and back massage, roll or spot massage
Automatic body scanning for customised massage experience
Includes three automatic massage programmes
Three massage areas: neck, back, neck and back
---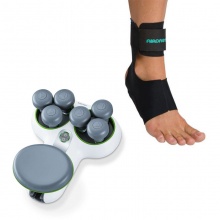 Achilles massager and Achilles brace to aid recovery
Ideal for anyone suffering from Achilles tendonitis or Achilles injury
FM200 massages the tendon to reduce pain and promote circulation
AirHeel Ankle Brace applies pulsating compression with every step
---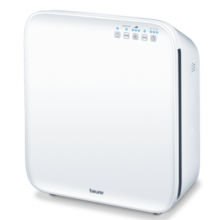 Air purifier to filter 99.5% of harmful particles from air
Provides clean air for asthma and allergy sufferers
Removes harmful particles from the air
Creates a stress-free atmosphere
---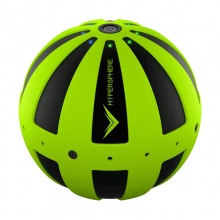 Vibrating ball that delivers a high-intensity soft tissue massage
Ideal for anyone looking for combined benefits of compression and vibration
Especially suitable for athletes and those suffering from limited muscle flexibility
Three vibration intensity levels allow you to enjoy massage at your own pace
---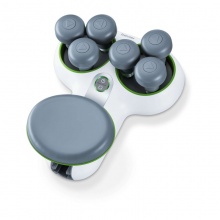 Foot massager designed for problems with Achilles tendon
Ideal for anyone suffering from Achilles tendonitis or painful feet
Featuring six rotating massage heads and two massage speeds
Massage heads can easily be removed for easy cleaning
---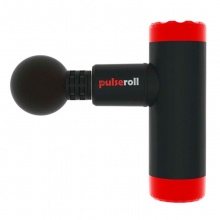 Pocket-sized mini massage gun with 4 different speeds
Ideal for on-the-go therapeutic care of aching muscles
Smaller more accessible version of the Pulseroll 4 Speed Massage Gun
Includes four different attachment heads for a personalised massage
---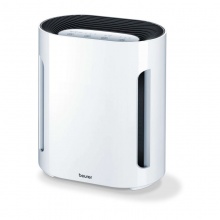 Air purifier that ensures a healthy indoor environment
Suitable for room size of up to 28m²
Outstanding filter performance of 99.5%
Compact size is ideal for smaller homes
---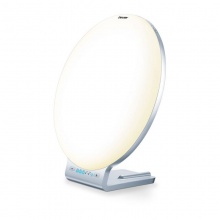 Sunlight therapy lamp for treating seasonal affective disorder
Alleviates symptoms of light deficiency in the winter months
Mood-light function with choice of 256 ambient colours
Conveniently controlled via Beurer LightUp app
---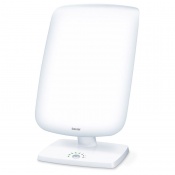 Provides daylight for use in case of light deprivation
Exceptionally attractive design that looks great in any room
Light intensity approximately 10 000 lux (distance of 15cm)
Has a treatment time indicator in 15-minute steps
---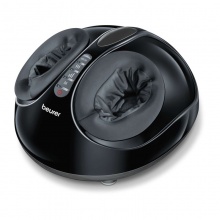 Shiatsu and air pressure massager for the soles of the feet
Ideal for those suffering from sore, tired or painful feet
Choice of three preset massage programmes
Function display with coloured LED on the button
---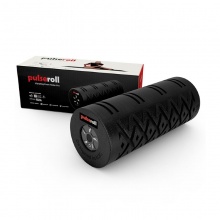 Vibrating massage foam roller
For reducing muscle tightness, soreness and increasing flexibility
Five one-touch power settings for all your muscular needs
Includes a strapped bag for portability and storage
---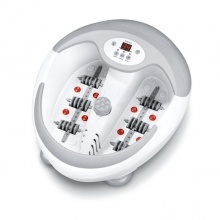 Foot massage spa massager
Water heating at five levels (35 - 48°C)
Equipped with soothing infrared lights
Six integrated magnets for magnetic field therapy
---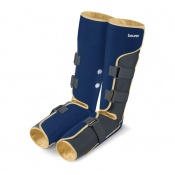 Provide revitalising pressure massage
Continuously adjustable massage intensity
Improve blood circulation and relieve heavy and tired legs
Air pressure massage with inflating and deflating air cushion
---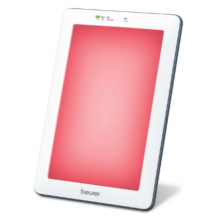 Lamp to encourage a healthy sleep cycle
Ideal for sufferers of seasonal affective disorder
Nighttime function encourages sleep
Portable and compact for versatile use
---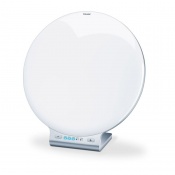 Provides wellbeing for body and soul
Small diameter of 33cm for easy portability
Offers ten brightness levels to choose from
Practical and attractive slim design with LED technology
---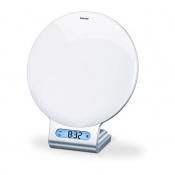 Helps with waking up more easily thanks to gentle sunrise simulation
Supports falling asleep with a simulation of a natural sunset
Easy use and monitoring via Beurer LightUp app
Mood light with change of colours
---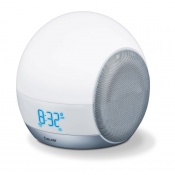 Wake-up light, mood light, reading lamp and music station
Radio, alarm or wake-up melodies to get you out of bed
Shows simulated colours of sunrise and sunset
Allows you to play your own music via Bluetooth
---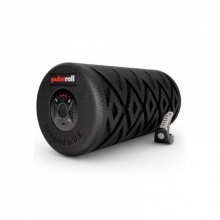 Vibrating massage foam roller
For reducing muscle tightness, soreness and increasing flexibility
Four one-touch power settings for different muscular needs
Scientifically tested to reduce lactic acid and encourage recovery
---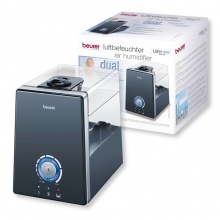 Air humidifier that ensures an optimum indoor environment
Suitable for use in rooms up to 48m²
Three water heating levels to suit your specific needs
Extra quiet for pleasant use even at night
---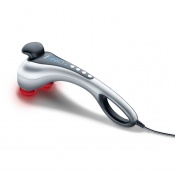 Penetrating and relaxing tapping massage
Use the two heads individually or as a pair
Four massage programmes and five speeds
Infrared heat is separately switchable
---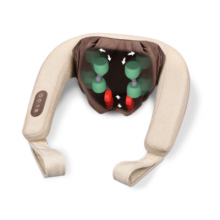 Neck massager designed to simulate feeling of hands
For anyone suffering from neck pain or stiffness
Includes a heating feature for even greater comfort
Easy-to-use design with control buttons on handles
---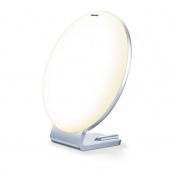 Ideal for battling symptoms of light deficiency
Compact diameter of 25m for easy portability
Attractive and slim design thanks to LED technology
Light intensity approximately 10 000 lux (distance of 15cm)
---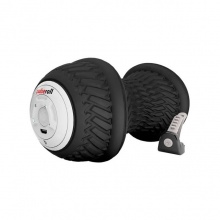 Hand-held peanut-shaped vibrating ball
Suitable for athletes, gym-goers and just about anyone
Widely used by professional atheletes and physiotherapists alike
Allows users to reach those hard-to-reach areas that rollers cannot hit
---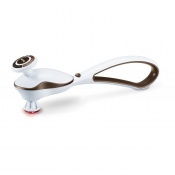 Choice of five massage intensities
Powerful and soothing tapping massage
Ideal for relaxation and regeneration after workout
Comes with four exchangeable massage attachments
---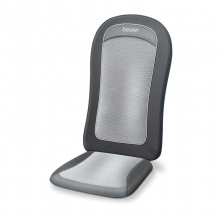 Relaxing shiatsu back massage for relief from pain or stress
Easy to operate in your own home
Optional heating function for additional comfort
Choice between three different massage programs
---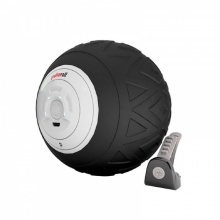 Hand-held vibrating massage ball
For reducing muscle tightness and soreness
Allows users to reach those hard-to-reach areas that rollers cannot hit
Widely used by professional atheletes and physiotherapists alike
---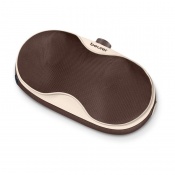 Has four rotating massage heads and two massage directions
Ideal for relaxation and regeneration after workout
Can be used on shoulders, neck, back and legs
Equipped with a soothing heat function
---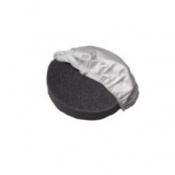 Large Sponge Adaptor for the G5 Fleximatic Massage Therapy Machine
Suitable for effleurage or soft massage
Includes five soft covers for guaranteed hygiene
Additional covers are available separately
---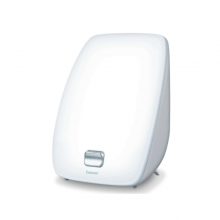 Convenient Daylight Therapy Lamp
Ideal for those suffering from Seasonal Affective Disorder
Provides exceptionally bright and even illumination
Can be placed on desk or hung from the wall
---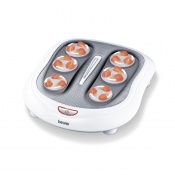 Soothing foot massage with 18 massage heads
Relaxing heat function and two massage speeds
Circulation-boosting foot reflex zone massage
Function display with coloured LED on the on/off button
---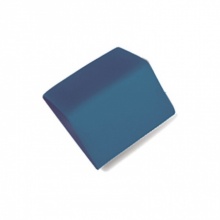 Triangular support pad for massage chair
Ideal for extra support for pregnant or larger patients
Designed specifically for the Sissel Portal Pro Massage Chair
Attaches easily to the chair with a Velcro fastening
---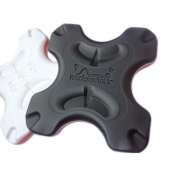 Easy to use neck massager
Alleviates headaches and muscle spasms
Gently stretches the neck
Increases blood flow to help muscle recovery
---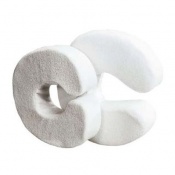 Perfect for massage tables with breathing holes
Designed to put the client at ease and relax
Allows patients to breathe easily during treatment
Soft and comfortable foam to reduce neck tension
---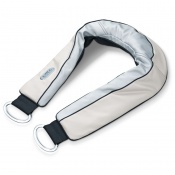 Deep shoulder and neck massage
Two massage heads for a tapping motion
Targeted application for the hard-to-reach areas
Easy to operate with buttons on the device
---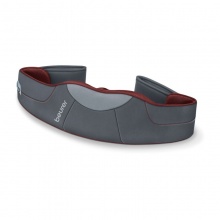 3D massage heads offer a true massage experience
Suitable for shoulders, neck, back or legs
Includes a light and heating function
Three intensity levels and two rotation directions
---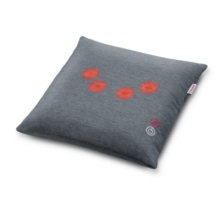 Cushion simulates Shiatsu massage
Ideal for anyone suffering from back pain
Features a heat and light function
Designed to simulate a traditional massage
---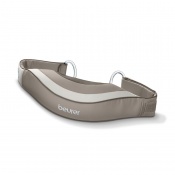 Targeted massage for shoulder and neck area
Easy operating element on the belt
Four rotating massage heads
Practical handle for manual positioning
---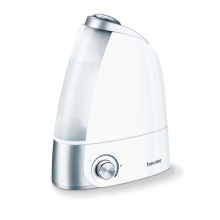 Air humidifier for optimum air humidity in your home
Suitable for use in rooms up to 25m²
Can be used with aroma oils for room fragrancing
Supplied with a 3-year manufacturer's warranty
---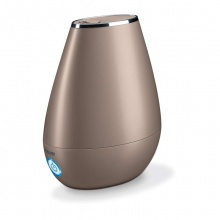 Practical device to ensure optimum levels of air humidity
Suitable for use in rooms up to 20m²
Can also be used with essential oils for room fragrancing
Available in two colours: White and Toffee
---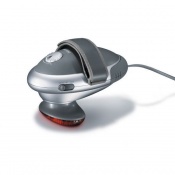 Powerful tapping for deep relaxation
Infrared heat is separately switchable
Continuously adjustable massage intensity
Two removable massage attachments included
---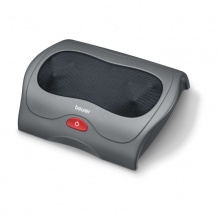 Foot massager with an optional heat function
Ideal for home users with tired feet
Allows easy operation with the foot
Surface made of breathable mesh material
---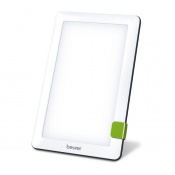 Designed for light deprivation symptoms in the winter months
Portable daylight lamp with LED technology
Light intensity approximately 10 000 lux (distance of 10cm)
One-button operation for your convenience
---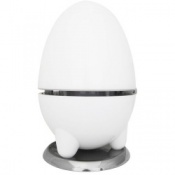 Small & Portable;
Covers 1000 sqft area;
Built in light;
Provides healthy harmonious living.
---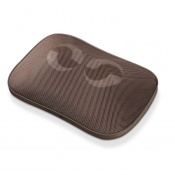 Shiatsu massage for your neck, back, shoulders or legs
Four massage heads rotating in opposite directions
Equipped with light and heat functions
Easy operation with manual control switch
---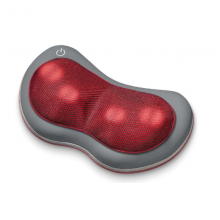 Versatile massage cushion
Ideal for anyone feeling tense
Features soothing heat function
Ergonomic shape for extra comfort
---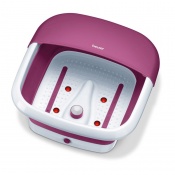 Water tempering, vibration massage and bubble massage
Equipped with soothing infrared light dots
Deeper than most foot baths when extended
Includes one pedicure attachment (pumice stone)
---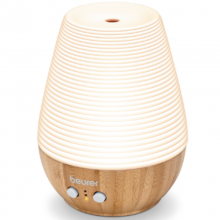 Diffuser to diffuse aromas in your home
Ideal for calming and soothing
Ambient colour-changing light
Holistic stress relief at home
---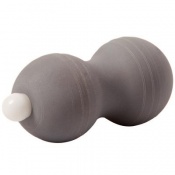 Loosens up tensions and blockades in the spinal area
Anatomically aligned design for comfortable massage
Latex- and phthalate-free for reduced irritation
Also suitable for foot reflex massage
---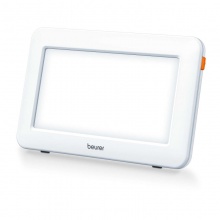 Compact-sized LED lamp to fight seasonal affective disorder
Suitable for use at home or in the office
Versatile stand can be used horizontally and vertically
Light intensity of approximately 10,000 lux
---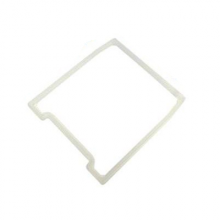 Replacement part for the Heated Humidifier
Helps to relieve the side effects associated with CPAP therapy
Allows quick and easy replacement of worn-down seal
Available to purchase individually
---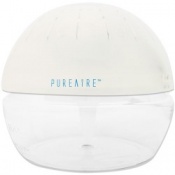 Covers area of 800 sqft;
Built in violet switched light;
Provides fresher, cleaner air;
Small and portable design.
---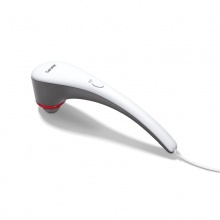 Tapping massage for deep relaxation of muscles
Ideal for giving yourself easy massages at home
Continuously adjustable massage intensity
Includes three exchangeable massage attachments
---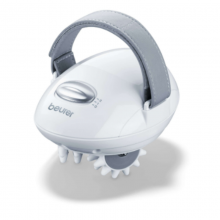 Massager helps promote firm skin
Ideal for sufferers of cellulite
Complex movement works on multiple layers
Ergonomically shaped for your hand
---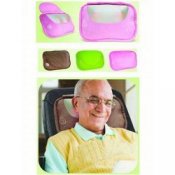 For use as a pillow or cushion;

Heating feature;

2 motors with 4 shiatsu balls;

Available in a choice of 3 colours.
---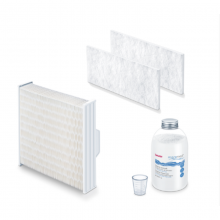 Set of sea salt, pre-filters and water filters
For use with the Maremed sea-air simulator
Ideal for pregnant women and babies
Includes measuring jug for better dosage
---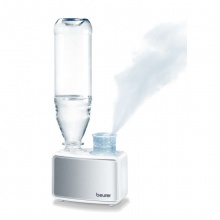 Compact air humidifier that is perfect for travel
Ideal for use when travelling or in the office
Can be used with any standard plastic bottle
Suitable for use in rooms up to 20m²
---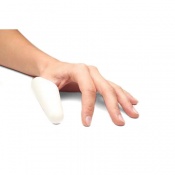 Allows you to massage deeper and work longer
Reduces carpal tunnel syndrome
Alleviates wrist, thumb and joint fatigue and pain
Feels natural and offers manoeuvrability
---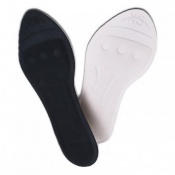 Made with high quality, food-grade glycerin
Naturally relieves pain in the feet and legs
Clinically proven to increase circulation
Massages and cushions your feet
---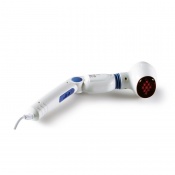 Ideal for targeted and selective massage
Features a 3-way adjustable handle
Deep massage through infrared heat
Offers separate vibration massage
---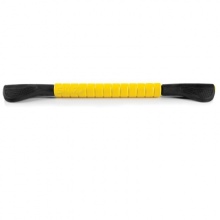 Myofascial release therapy massage bar
For use pre and post workout session
Roller grooves for effective tissue massage
Speed up recovery and reduce soreness
---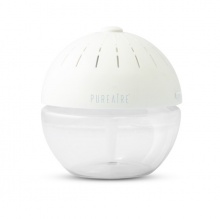 Provides fresher, cleaner air
Built-in violet switched light
Small and portable design
Covers area of 800 square feet
---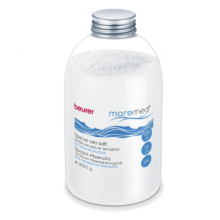 Special sea salt for air purification
For use with the Maremed sea-air simulator
Helps with symptoms of asthma and psoriasis
Includes measuring jug for dosing
---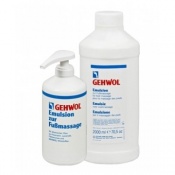 Made with essential oils and GEHWOL active ingredients
Creates a smooth film on your clients' skin for easy massaging
Revitalises and stimulates circulation for your client
Uses cooling menthol to reinvigorate and energise clients
---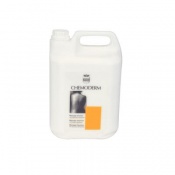 Specifically designed for dry, problem skin
Contains chamomile oil to prevent skin irritation
Uses vitamin E to help reduce the redness in scar tissue
Available in two differently sized bottles (500ml and 5 Litres)
---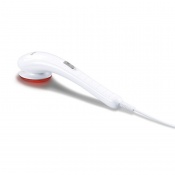 Features infrared heat for deeper effect
Provides soothing and relaxing vibration massage
Has two function levels to personalise your experience
Supplied with three exchangeable massage attachments
---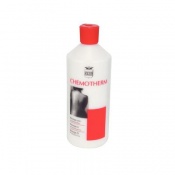 Provides a mild warming effect
Contains menthol and eucalyptus oil
Suitable as a pre-sport rub
Non-irritant to patient and massage therapist
---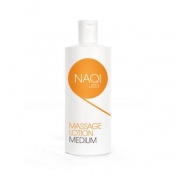 Specifically designed for sensitive skin
Intensively hydrating formula
Free from mineral oil
Easy to rinse off of skin
---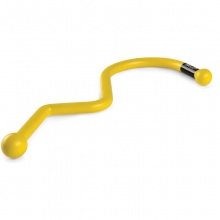 Uniquely designed massage stick
For before and after your workout
Increases cell recovery and reduces soreness
Curves and points allow for deep tissue access
---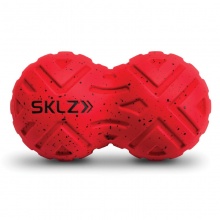 Massage roller with distinct texture for circulation stimulation
Ideal for reaching tricky back and neck muscles
Reduce chances of injury and improve recovery times
Water resistant for easy cleaning
---
Kit including a foam roller and toe socks with a reflexology map
Ideal for anyone interested in learning more about foot massage
Helps to teach the user which areas of the foot to target
Great for relieving foot discomfort and improving health
---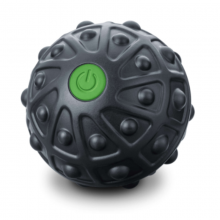 Portable massage ball for back massages
Ideal for tense muscles or fasciae agglutinations
Easy-to-clean soft-touch surface
Can be used sitting, standing or lying down
---
Covers for the Face Savers Massage Cushions
Designed to easily slip on and off the cushions
Made from non-irritant materials for patient comfort
Maintains consistency and professionalism
---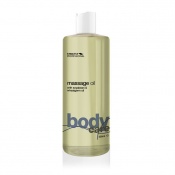 Massage oil for face and body massages
Light and gentle for use on most skin types
Rich in antioxidants and vitamins
Available in 500ml and 4-litre bottles
---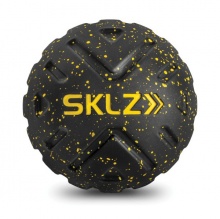 Compression massage ball for knots and tension
Ideal for targeting larger muscle groups
Distinct texture relieves pain and stimulates circulation
Firm durometer for optimal pressure
---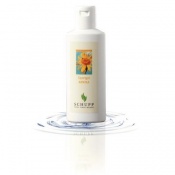 Helps with sports recovery
Uses alcohol based embrocation
Renowned for its healing properties
Comes in a 200ml bottle which you can carry around
---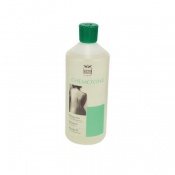 Water washable clear massage oil
Made from pure oil which is easily absorbed by the skin
Leaves your skin feeling supple
Ideal for use on hairy skin
---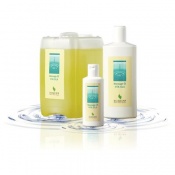 Includes jojoba oil, vitamin A and vitamin E
Gives you silky smooth skin
Gentle fragrance isn't overpowering
Different sized bottles available (200ml, 1 litre and 5 litres)
---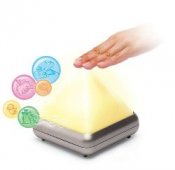 Relax to the sounds of nature and mood lighting with the special colour change effect. Helps relieve stress and the effects of tinnitus.
---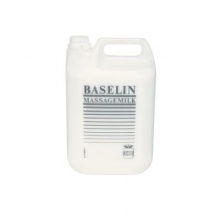 Non-greasy formula for greater user comfort
Developed specifically for oily skin
Suitable for cross fibre tissue work and manipulation
Available in two different sized bottles (500ml and 5 Litres)
---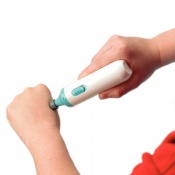 Massager designed to deal with scar tissue
Comes with three head attachments (ball, spot and flat disc)
Vibrates at approximately 5,500 cycles per minute
Includes batteries for quick use straight out the box
---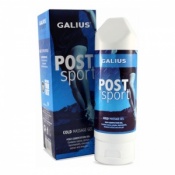 Cooling massage gel
Contains natural, essential oils
Encourages blood circulation
Supports post-workout relaxation
---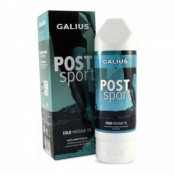 Cooling massage oil
Contains natural, essential oils
Encourages blood circulation
Supports post-workout relaxation
---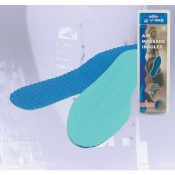 Made with moulded dots to gently massage feet
Helps to keep feet cool, dry and comfortable
Made with breathable POLIYOU material for comfort
Won't develop an odour, even after long-term use
---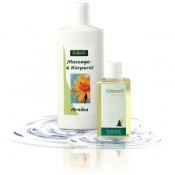 Contains arnica extract
Relaxes muscles and joints
Includes high quality plant oils for skin function care
Available in two different sizes (200ml and 1 litre)
---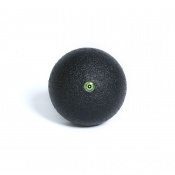 Massage ball for massaging deep muscles
Available in two sizes for small and large tension spots
Water resistant, easy to clean and completely odourless
Suitable for any part of the body
---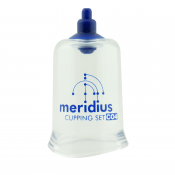 Designed to be used as part of a Meridius Cupping Set
Available in five diameters: 34mm, 41mm, 43mm, 61mm and 72mm
Made from high-quality polycarbonate
Shape: contoured
---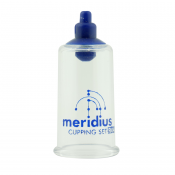 Designed to be used as part of a Meridius Cupping Set
Available in four diameters: 27mm, 40mm, 50mm and 55mm
Made from high-quality polycarbonate
Shape: round
---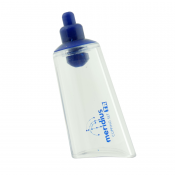 Designed to be used as part of a Meridius Cupping Set
Made from high-quality polycarbonate
Diameter: 23mm
Shape: triangular
---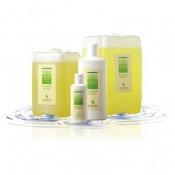 Doesn't use any perfumed oils
Oil-rich lotion
Developed for extended massages (e.g. sports massages)
Particularly suitable for hairy skin