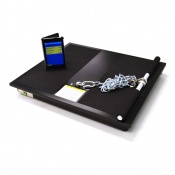 Provides accurate and reliable measurements of isometric strength
Widely used by rehabilitation professionals and industrial testing specialists
Features a Nexus tablet for display of results
Lightweight and compact system; extremely portable
---
Objectively quantifies muscle strength of limbs
Allows physicians to gain accurate strength readings
Features customisable options for data storage and force thresholds
Data storage capacity is enough to store 150 tests
---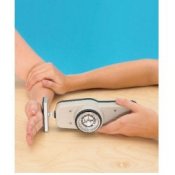 Measures push, pull and lift forces for muscle testing
Lightweight and portable design for versatile use
Can test both small and large forces
Includes carry case for easy portable use
---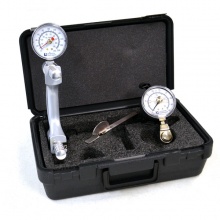 Kit for testing the physical capabilities of the hand
Ideal for use in medical or training settings
Allows you to test both strength and range of motion
Supplied in a sturdy, portable carry case
---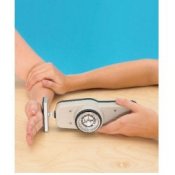 Measures push, pull and lift forces for muscle testing
Lightweight and portable design for versatile use
Can test both small and large forces
Includes carry case for easy portable use
---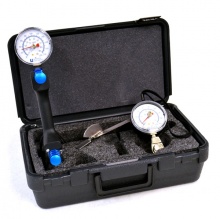 Kit for testing hand strength and range of motion
Ideal for use in medical assessments
Contains dynamometer, goniometer, and pinch gauge
Comes in a convenient carry case
---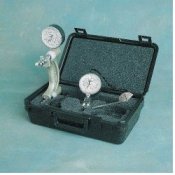 Provides the basics for full hand and finger evaluation
Kit includes dynamometer, pinch gauge and finger goniometer
All components are robust, accurate and built to last
Supplied in a convenient storage and carrying case
---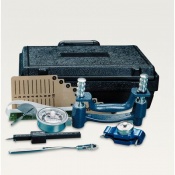 Seven-piece complete set.
For full hand evaluation
Includes Hydraulic Hand Dynamometer
Comes with hard shell carry case
---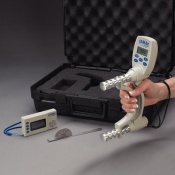 Provides the basics for full hand and finger evaluation
Includes digital hand dynamometer, pinch gauge and finger goniometer
All components are robust, accurate and built to last
Supplied in a convenient storage and carrying case
---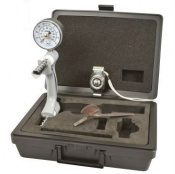 Provides the basics for full hand and finger evaluation
Includes a dynamometer, a pinch gauge and a goniometer
All components are robust, accurate and built to last
Supplied in a convenient storage and carrying case
---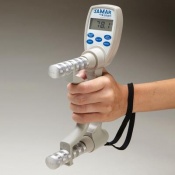 Ideal for routine screening of grip strength
Suitable for evaluation of clients with hand trauma and dysfunction
Can be easily and wirelessly connected to the free Jamar Smart App
Dual scale readout displays isometric grip force from 0 - 90kg
---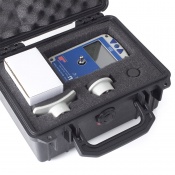 MMT Download Tool for Lafayette Manual Muscle Testing System
Software easily downloads stored values from the testing system
Sends data from testing system to computer via a Bluetooth connection
Data displayed includes peak force, average force, time to peak, test date
---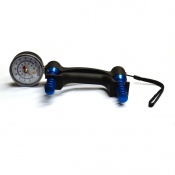 Provides accurate, reliable measurements of grip strength
Can be used for routine screening work and evaluating hand trauma/disease
Sealed hydraulic system for accurate measurements
Features a dual-scale readout that gives clear results
---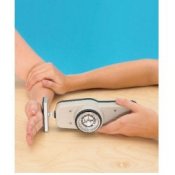 Measures push, pull and lift forces for muscle testing
Lightweight and portable design for versatile use
Can test both small and large forces
Includes carry case for easy portable use
---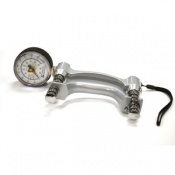 For routine screening or hand evaluation.
The handle can be adjusted to five grip positions.
Dual-scale readout that displays isometric grip force.
Includes instructions, norms, patient record charts & case.
---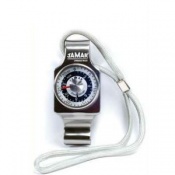 Accurate readings of all three basic pinch tests
Readings in both pounds and kilograms
The red pointer remains at the maximum effort
Highly accurate and easy to use
---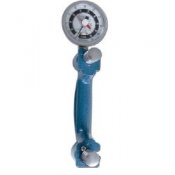 Most popular model of dynamometer

Superb quality components and construction

Engineered for incredible accuracy

Hydraulics ensure accurate reading without 'feel'
---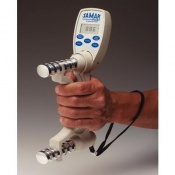 Dual scale readout displays isometric grip force from 0 - 90kg
Features an easy to read, customisable LCD display
Ideal for routine screening of grip strength
Suitable for evaluation of clients with hand trauma and dysfunction
---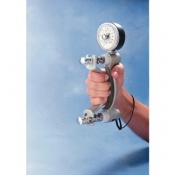 Ideal for routine screening of grip strength
For evaluation of hand trauma and dysfunction
Provides accurate and reproducible results
Includes carrying and storage case
---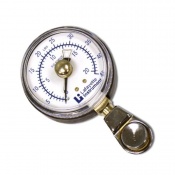 Provides accurate pinch force measurement
Weight of the gauge is supported by the therapist, enabling more accurate measurements
Measures pinch force up to 45lbs
Supplied with instructions and carrying case
---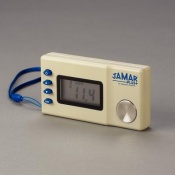 Easy-to-read- LCD display for quick and accurate readings
Can store up to 99 readings
Supplied with a handy wrist wrap
Dimensions: 25 x 13 x 5cm
---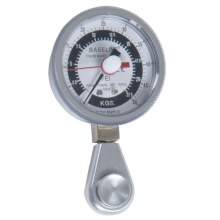 Pinch gauge for testing hand and finger strength
For use by physical therapists and doctors
Suitable for key, palmar and tip pinch tests
Features a maximum strength capacity of 50lb
---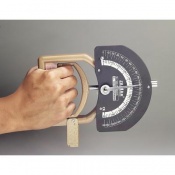 Accurate measuring of grip strength
Calibrated to 100kg (220lbs)
Supplied in an attractive storage and carrying case
Latex-free for reduced irritation
---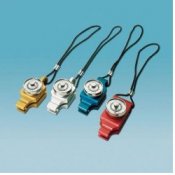 ---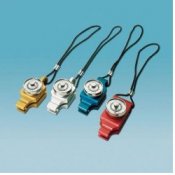 Records isometric lateral, chuck or tip pinch in kilograms and pounds
The pinch jaws are 22mm wide and approximately 19mm thick
Made of rugged anodised aluminium with a nylon strap for the examiner's wrist
Supplied with a 3-year warranty
---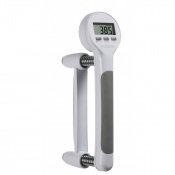 Ideal for measuring hand strength
Suitable for rehabilitation use
Helps develop hand and forearm strength
Includes 20kg, 40kg and 80kg springs
---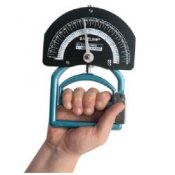 Baseline Smedley Spring Dynamometer, 220lb.
---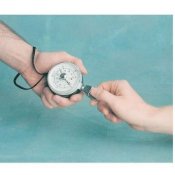 Hydraulic system ensures product reliability, measurement accuracy, and repeatability
Therapist can support the pinch gauge during testing, yielding a more accurate result
Versatile design used for tip, key and palmer tests
Supplied with a 1-year warranty for peace of mind
---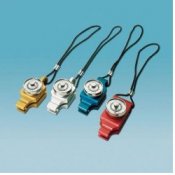 Records isometric lateral, chuck or tip pinch in kilograms and pounds
The pinch jaws are 22mm wide and approximately 19mm thick
Made of rugged anodised aluminium with a nylon strap for the examiner's wrist
Supplied with a 3-year warranty
---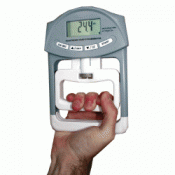 Offers accurate grip strength readings
Features five preset grip sizes
Assesses results based on age and gender
Saves results from up to 19 users at a time
---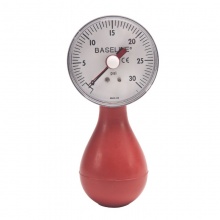 Hand and finger strength testing bulb
Ideal for medical practitioners
Cost effective and reliable
Features maximum force indicator
---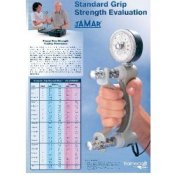 Great addition to any clinic
Displays normative grip strength for easy reference
Laminated and high quality for professional look
Norms shown in kilograms for easy comparison