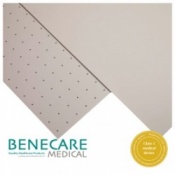 Provides excellent conformity;
Rubber like characteristics;
Extremely rigid.
---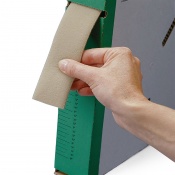 Soft, non-stretchable strapping material
Sealed side edges for better durability
Mates with standard and HTH hook
Supplied in a dispenser box
---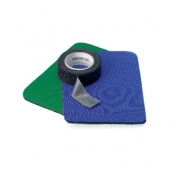 Designed for use with the Neoprene Sheets
Enables two pieces of neoprene to be fused together
Ideal for creating customised splints
Supplied in a five metre long roll
---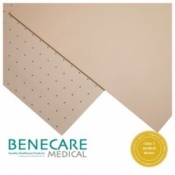 Controlled stretch;
Easy to handle;
Sufficient rigidity.
---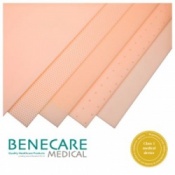 100% elastic memory;
Turns transparent when heated;
Can be reheated and remoulded.
--- Accessory for the Rolyan Strapping Carousel
Allows the number of partitions within the carousel unit to be increased
Keeps hook and loop rolls securely positioned within the unit
Ideal when a number of rolls with reduced widths need to be stored
---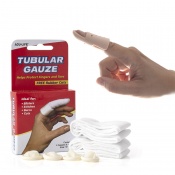 Kit includes finger splint, gauze, and finger cots
Splint treats joint stiffness and correct mallet finger deformity
Gauze can be used to pad out finger for a more secure splint fit
Rubber cots protect gauze from moisture and dirt
---
Designed for use with splints created with neoprene
Allows a reliable fastening or closure to be added
Fastening can be opened or closed at will for improved patient comfort
Can be applied using a regular household iron
---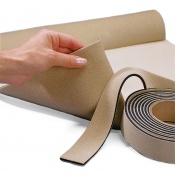 Lightweight, non-bulky material
Can either be used as strapping or for making soft splints
Provides warmth; ideal for arthritic joints
Latex free for reduced irritation
---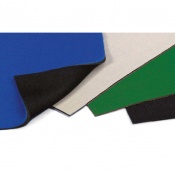 Lightweight, non-bulky material
Can either be used as strapping or for making soft splints
Latex free for reduced irritation
Available in a number of different colours and thicknesses
---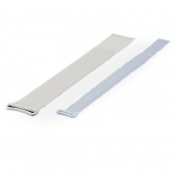 Long-lasting nylon allows adjustable strap tension
Hook mates completely with loop; reduces chances of snagging
May be glued to splinting materials
Supplied in a pack of 10
---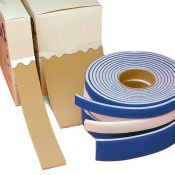 Comfortable thick foam padding with loop fabric on both sides
Strong, yet soft perfect for strapping
Mates with standard and HTH hook
Available in three different colours
---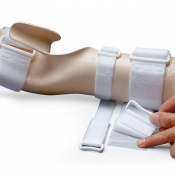 Designed for medium to heavy use
Nylon D-Ring and hook and loop allowing adjustable strap tension
Self-adhesive portion holds strap in place securely
Supplied in a pack of 10
---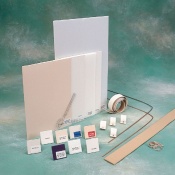 Ideal for therapists who wish to gain experience with low-temperature thermoplastics
Contains a large selection of Rolyan splinting materials
A variety of splinting accessories are also provided
Designed to accompany the Introduction to Splinting Book
---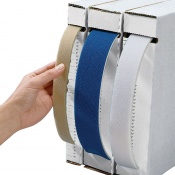 Soft, non-stretchable, durable strapping material
Provides over 1000 closures; ideal for long-term use
Supplied in a dispenser box for easy application
Available in three different colours
---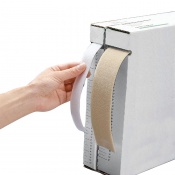 Soft, non-stretchable strapping material
Washable to maintain patient comfort and compliance
Mates with standard and HTH hook
Supplied in a dispenser box for easy application
---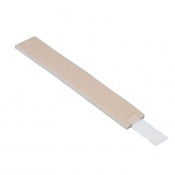 Made of comfortable 6.4mm foam
Ideal for use on medical devices such as splints
Loop fabric on both sides and self-adhesive hook
Supplied in a pack of 10
---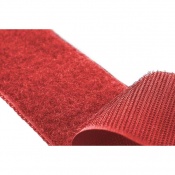 Designed for use with the Rolyan Self-Adhesive Loop
Excellent horizontal tensile strength for intensive medical use
Suitable for long-term use on splints, casts, supports and braces
Available in four different colours
---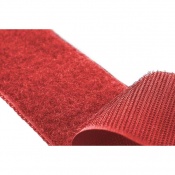 Designed for use with the Rolyan Self-Adhesive Hook
Excellent horizontal tensile strength for intensive medical use
Suitable for long-term use on splints, casts, supports and braces
Available in four different colours
---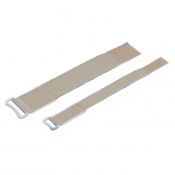 Padded, non-stretch straps
Sturdy yet extremely comfortable
Self-adhesive to attach quickly and securely
Supplied in a pack of 10
---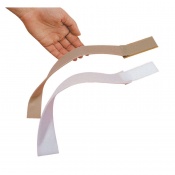 Soft, non-stretch hook and loop straps
Ideal for use on medical devices such as splints
Available in either white or beige
Supplied in a pack of 10
---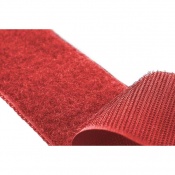 Designed for use with the Rolyan Sew-On Loop
Excellent horizontal tensile strength for intensive medical use
Suitable for long-term use on splints, casts, supports and braces
Available in four different colours
---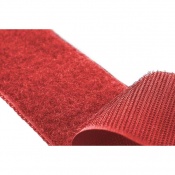 Designed for use with the Rolyan Sew-On Hook
Excellent horizontal tensile strength for intensive medical use
Suitable for long-term use on splints, casts, supports and braces
Available in four different colours
---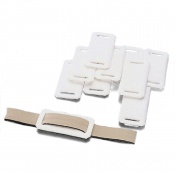 Increase comfort and distribution of pressure
Hand washable for maintenance of patient comfort and compliance
Accommodate either a 2.5 or 3.8cm wide strap
Supplied in a pack of 10
---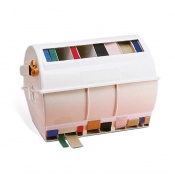 The ideal way to organise and dispense your hook and loop materials
Holds a maximum of 14 standard 25mm rolls
Accommodates strapping materials with or without centre cores
Sits comfortably on a table or countertop
---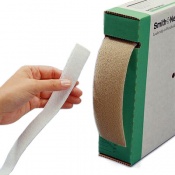 Stretchable loop material
Comfortable and durable
Mates with standard or HTH hook
Supplied in a dispenser box for easier application
---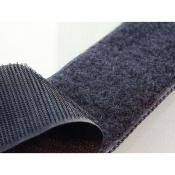 Velcro hook strip for sewing to fabrics
Provides reliable fastening, even after multiple closures
Ideal for medical purposes, such as fastening custom braces
Supplied in a 25mm width in a 10m spool
---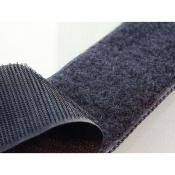 Velcro loop strip for sewing to fabrics
Provides reliable fastening, even after multiple closures
Ideal for medical purposes, such as fastening custom braces
Supplied in a 25mm width in a 10m spool
---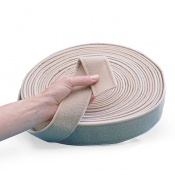 Strong yet soft strapping material
Features loop on both sides
Stitching on both edges provides reinforcement and prevents fraying
Supplied in a bag
---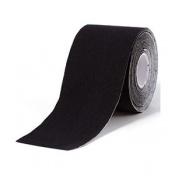 Provide stability and support to injured muscles and joints
Stretchy and breathable to allow for full range of motion
Won't come off in water, and will stay on for up to 7 days
Official kinesiology tape of IronMan Triathlon Series
---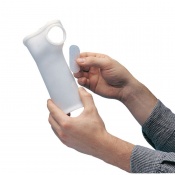 Self-adhesive hooks compatible with all loops
Applies quickly and securely
Clear to blend with any colour of splinting material
Packaged on roll for quick dispensing
---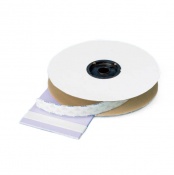 Advanced flexible plastic hook
Does not attract lint and seldom snags clothing
Translucent finish blends with any colour of splint or strapping material
Mates with all standard loop and soft strapping materials
---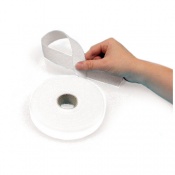 Re-usable hook and loop tape with consistent strength and superb adjustability
Continuous tape incurs no wastage: simply cut the tape to the size you require
Will not separate or delaminate during use
Comfortable if worn close to the skin
---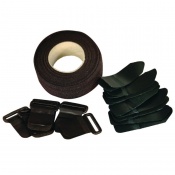 Allows straps of any size to be easily created
Precludes the need for sewing
Unique double hook grip fastener ensures a secure strap
Contains both sewn and laminated loop strapping
---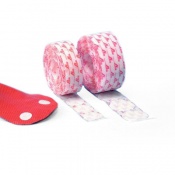 Can either be used as a set or in conjunction with hook/loop tape
Allow secure closures to be created
Give flexibility to create straps and ties for a range of clinical applications
Supplied in packs of 200
---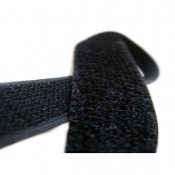 Designed for use with the Velcro Self-Adhesive Loop
Offers superior, adjustable closure over a long life cycle
Suitable for long-term use on splints, casts and equipment
Fast-setting adhesive that can be used on a variety of surfaces
---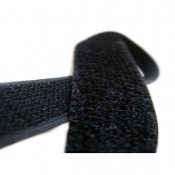 Designed for use with the Velcro Self-Adhesive Hook
Offers superior, adjustable closure over a long life cycle
Suitable for long-term use on splints, casts and equipment
Fast-setting adhesive that can be used on a variety of surfaces
---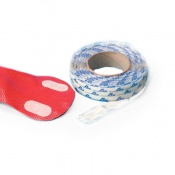 Pre-cut tabs for attaching splint straps
Prevents adhesive build-up on scissors
Saves time and eliminates waste
Flexible plastic hook does not attract lint and seldom snags clothing
---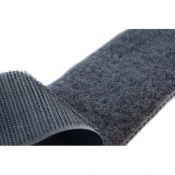 Designed for use with the Velcro Sew-On Loop
Offers superior, adjustable closure over a long life cycle
Suitable for long-term use on splints, casts and equipment
Available in four different colours
---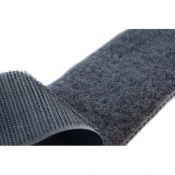 Designed for use with the Velcro Sew-On Hook
Offers superior, adjustable closure over a long life cycle
Suitable for long-term use on splints, casts and equipment
Available in four different colours
---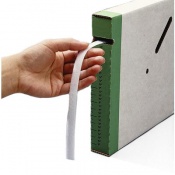 Ultra-thin strapping material
Excellent choice for strapping between fingers or paediatric splints
Mates with standard hooks or the HTH
Supplied in a 9m roll
---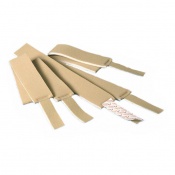 Ready-made strap
Composed of soft, padded Velfoam and self-adhesive hook
Simply peel off backing paper and press in place to apply
Supplied in a pack of 10