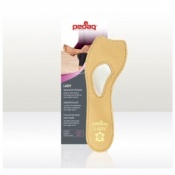 Soft latex ball of foot supports;
Prevents symptoms of splayfoot;
Regulates foot temperature;
Self-adhesive.
---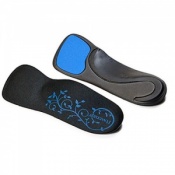 Designed specifically for ladies' shoes including high heels, wedges, pumps, boots, sandals and more

Transforms the comfort and support of your shoes while protecting your feet
Ultra-slim, tapered profile so your feet don't feel squeezed inside your shoe
Full arch support and extra cushioning for impact protection where you need it most
---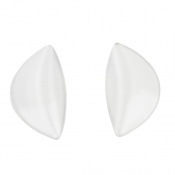 Discreet gel arch supports
Absorb shock and reduce pressure
Ideal for high, weak and fallen arches
Reduce pain caused by high heels
---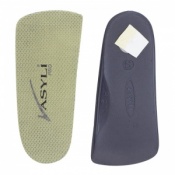 Ready for immediate use, no moulding necessary

Helps maintain the foot around its subtalar neutral position

Ideal for patients requiring mild support and functional control

Specifically designed to fit in ladies' high heel court shoes
---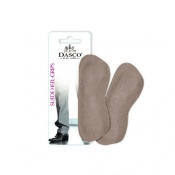 Suede heel grips to improve shoe fit
Prevents slippage and rubbing at the heel
Strong self-adhesive backing for secure fit
Will fit most boots and closed-back shoes
---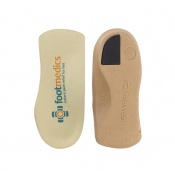 Designed to relieve pain from all areas of the foot
Helps successfully treat specific foot problems
Developed by leading foot care specialists
Suitable for use in most types of shoes
---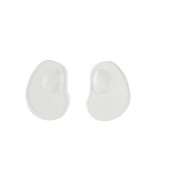 Gel ball-of-foot and arch support inserts
Reduce pain and discomfort
Self-adhesive for reliable support
Supplied as a pair of inserts
---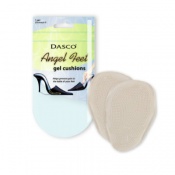 Ultra-thin gel ball-of-foot cushions
Prevent pain when wearing high heels
Washable for better hygiene
Will fit most high heels and sandals
---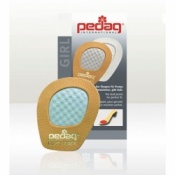 Made of fine, vegetable tanned leather
Available in one size to fit most users
Provides additional grip in high heels
Ideal for those wearing sheer tights
---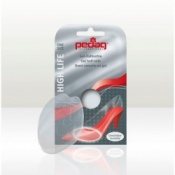 Anatomically shaped gel half sole;
Cushions the ball of the foot;
Improves fit of intermediate sizes;
Removable & washable.
---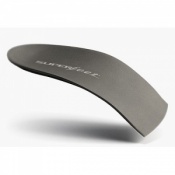 Three quarter;
relieve pressure under the forefoot;
Plush microsuede & foam top layer;
60 day comfort guarantee.
---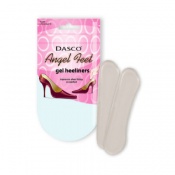 Lightweight silicone gel heel liners
Prevent shoes from slipping off heels
Enhance comfort and shoe fit
For most sizes and shoe styles
---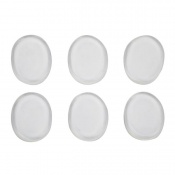 Discreet gel spots to protect feet from rubbing
Prevent calluses, corns, blisters and abrasions
Can be used to add cushioning for greater comfort
Supplied in a pack of 6 spots
---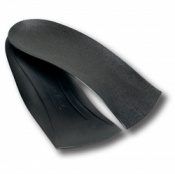 Designed for high heels;
Light-weight & slim-fitting;
Increases stability;
Cushions heel impact.
---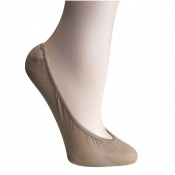 Memory foam in heel and ball-of-foot for added comfort
Silicone in heel creates an anti-slip design for safety
Ideal for wearing in both flat shoes and high heels
Available in either black or tan to suit preferences
---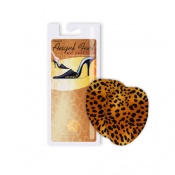 Ultra-thin gel ball-of-foot cushions
Prevent pain from wearing high heels
Soft fabric cover for added comfort
Will fit most high heels and sandals
---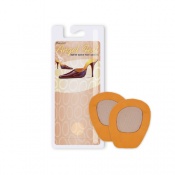 Genuine leather and latex ball-of-the-foot cushions
Contoured and padded for superior comfort
Prevent pain associated with wearing high heels
Will fit most high heels and sandals
---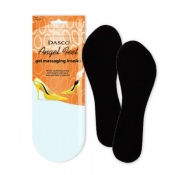 Advanced gel cushioning technology
Prevent pain under heels and balls of feet
Soft fabric cover for added comfort
Will fit most high heels and sandals
---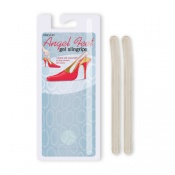 Lightweight gel strips to line shoe straps
Prevent straps from slipping for better comfort
Stop shoe straps from rubbing on foot skin
Sold in packs of two pairs (four strips in total)
---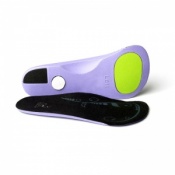 Low density design

Designed for heeled shoes

Reduces forefoot pressure

Component kit gives more control
---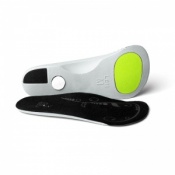 Medium density design

Designed for heeled shoes

Reduces forefoot pressure

Component kit gives more control
---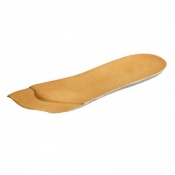 Pair of women's insoles
Shock absorbing material
Disperse pressure for greater comfort
Relieves sore feet
---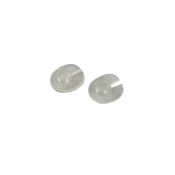 A single pair of discreet toe post guards
For flip flops and sandals with toe posts
Protect and massage between the toes
Non-slip design for enhanced comfort
---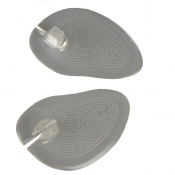 Single pair of discreet toe post guards
Suitable for flip flops and sandals with toe posts
Prevent rubbing of posts between toes
Metatarsal pads cushion the balls of the feet
---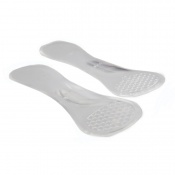 Thin and discreet gel comfort insoles
Prevent rubbing on the balls of feet
Self-adhesive for a firm hold
Suitable for most high heels
---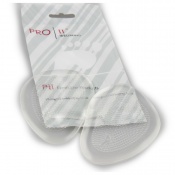 One pair of gel ball-of-foot cushions
Designed for use with high heels
Absorb shock and reduce pressure
Massage forefeet to relieve pain
---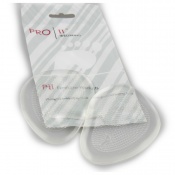 Pair of gel cushioning ball-of-foot pads
Reduce pressure and impact to prevent pain
Ultra thin to allow 25% more space in your shoes
Non-slip technology provides a secure fit
---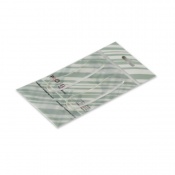 Two small and discreet gel pads
Reduce friction at the heels
Prevent feet from slipping forward
Self-adhesive for a secure fit
---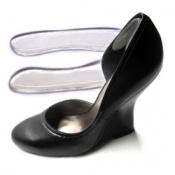 Protect feet and heels from abrasion
Gel softens and cushions skin
Antibacterial action
Come as a pair
---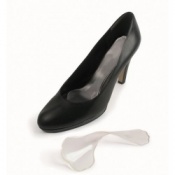 Relieve pressure from heel to ball
Unique shape maximum comfort
Cushions and comforts feet
Come as a pair per package
---
Relieves pressure and distributes weight from the forefoot
Insoles designed for heeled shoes one inch or over
Long-lasting odour control that eliminates bacteria
No break-in period or trimming down required