Stabilising ankle brace with microcurrent therapy device
Supports your ankle while reducing pain and recovery times
A60 is ideal for preventing rollover as you get back to sports
Arc4Health is ideal for conditions from arthritis to sprain recovery
---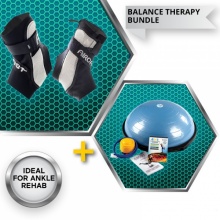 Pair of ankle braces with a balance training rehab tool
Ideal for rehabilitating and strengthening ankles
Protect your ankle during proprioceptive rehab
Three items supplied together at a reduced cost
---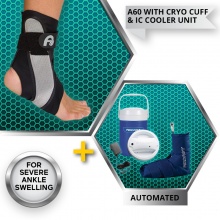 Stabilising ankle brace with automated cold therapy unit
Helps to reduce swelling and improve recovery times
A60 is ideal for preventing rollover as you get back to sports
Three items supplied together at a reduced cost
---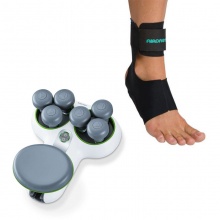 Achilles massager and Achilles brace to aid recovery
Ideal for anyone suffering from Achilles tendonitis or Achilles injury
FM200 massages the tendon to reduce pain and promote circulation
AirHeel Ankle Brace applies pulsating compression with every step
---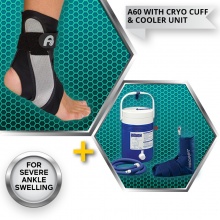 Stabilising ankle brace with continuous cold therapy unit
Helps to reduce swelling and improve recovery times
A60 is ideal for preventing rollover as you get back to sports
Three items supplied together at a reduced cost
---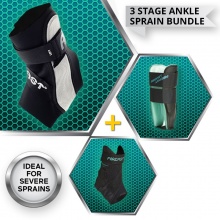 Three Aircast ankle braces for all stages of recovery
Carefully selected to provide your ankle with ideal support
Suitable for wear with most types of footwear
Reduced cost to provide an economical recovery kit
---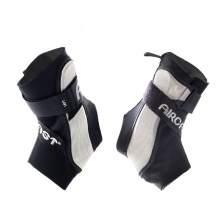 Pair of ankle braces to prevent sprains and rollover
Designed for professional and amateur athletes alike
Comfortable to wear in almost any trainer or shoe
Quick and easy to put on Click for Sizing
---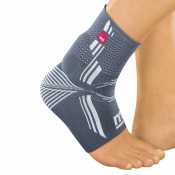 Assists and supports function of the Achilles tendon
Comes with optional pair of silicone heel wedges
Ideal for acute and chronic inflammation of Achilles tendon
Suitable for post-traumatic inflammation
---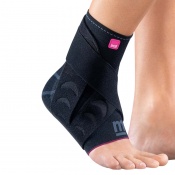 Provides superior stability and compression
Features an individual, adjustable and removable strap system
Massage effect from the integrated silicone reduces swelling
Protects against twisting (supination trauma), especially during exercise
---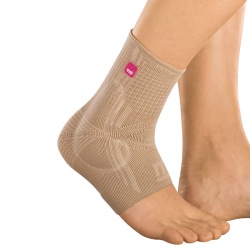 Provides compression and stability
Features include integrated silicone pads and tension strap
Suitable for 'football players ankle' and post traumatic inflammation
Also Suitable for sprains and instability of the ankle
---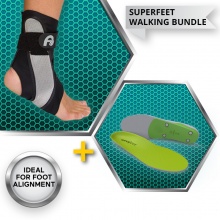 Combines ankle support with anatomically designed insoles
Ideal for protecting the ankle on walks and hikes
Ankle support prevents rollover while insoles align feet
Two supportive items supplied together at a reduced price
---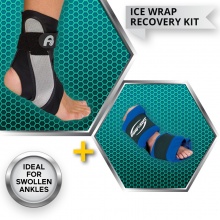 Stabilising ankle brace with an ankle-specific ice wrap
Ideal for recovery of a weak or previously-injured ankle
Support your ankle during activity and control swelling afterwards
Two items supplied together at a reduced cost
---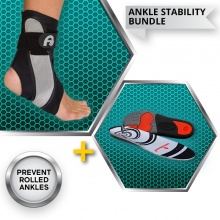 Combines two products for superior ankle stability
Ideal for supporting injured ankles following injury
Ankle support prevents rollover while insoles align feet
Two supportive items supplied together at a reduced price
---
Brace for training following ankle ligament injury
Suitable for supporting an ankle with instability
Fits snugly and provides comfortable pressure
Non-elastic strap on outside leaves instep free
---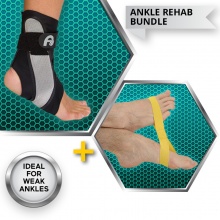 Stabilising ankle brace with a resistance band set
Ideal for those rehabilitating an injured ankle
Helps to support and strengthen the ankle after injury
Two items supplied together at a reduced cost
---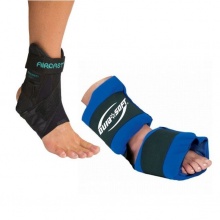 Ankle brace and ice pack wrap for quick ankle recovery
Designed for amateur and professional sports players
Brace can be worn during sports while protecting and supporting the ankle
Apply the ice pack afterwards to ease any pain and inflammation
---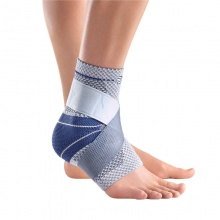 Protects against lateral twisting of the foot
Provides increased stability and security for the ankle during activity
Suitable for ligament instability, rehabilitation, mild sprains and more
Aids circulation and activates surrounding musculature
---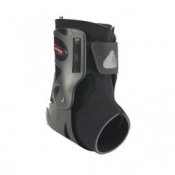 Reduces movement that causes injnury;
Protection Level III;
Excellent injury prevention;
Suitable for sports people and active persons.
---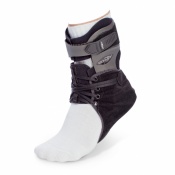 Low-profile and lightweight support for added comfort
Features rigid uprights to protect ankle during impact
Prevents abnormal inversion/eversion and rotation
Compresses the tibia and fibula for added stability
---
Cushions the ankle and reduces pain while you're recovering
For support when you're almost ready to begin exercising again
Assists with rehabilitation for functional recovery
Quick and easy to apply with no measurements required
---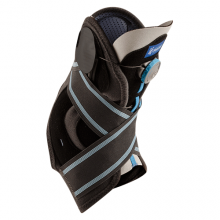 Lightweight ankle brace offering a high level of support
Ideal for restarting sports after mild to moderate sprains
Quick and easy fitting with the Boa Lacing System
Extra straps and a flexible metallic splint maximise stability
---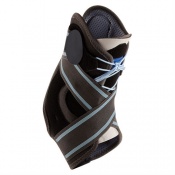 Additional straps and metallic splint provide stabilisation
Low profile allows brace to be worn in any type of shoe
Traditional lacing system ensures precise tightening
Premium Ankle Brace offers a high level of support
---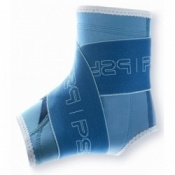 Designed to help prevent ankle injuries
Fits well in sports shoes and combines with shin pads
No movement restriction for an optimal sports experience
Offers support to ankle instability
---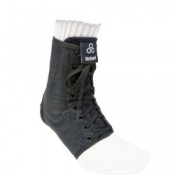 Maximum protection level;

Sewn in arch;

Spring steel stays for added support;

Innovative lightweight design.
---
Prevents rollover and ankle sprains with a plastic stabiliser
Designed for professional and amateur athletes alike
Comfortable to wear in almost any trainer or shoe
Quick and easy to put on Click for Sizing
---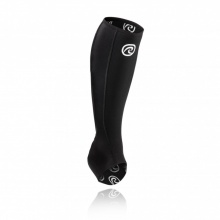 Highly functional Achilles and lower leg Neoprene support
Ideal for athletes, runners and players of endurance sports
Provides targeted warmth and compression to relieve pain and prevent injury
Stabilises muscles allowing for greater coordination and power
---
Brace for supporting slightly sprained ankles
Prevents recurring ankle injury or instability
Figure-of-eight strap for firm and comfortable compression
Available in a choice of sizes to ensure the most accurate fit
---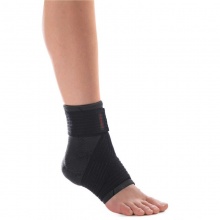 Prevents ankle injury and helps existing injuries to recover
Can be used while playing sports, hiking or walking to work
Anatomically designed for added comfort and support
Adjustable strap to regulate the level of compression
---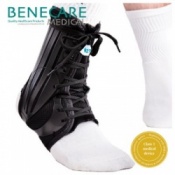 Lightweight ankle brace;
Plastic exoskeleton;
Breathable fabric;
Perfect for sports.
---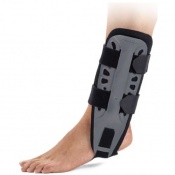 Uses breathable, antibacterial material for added hygiene
Compression can be adjusted according to your needs
Open-frame design to lighten the support structure
Anatomical shape contours to your ankle bone
---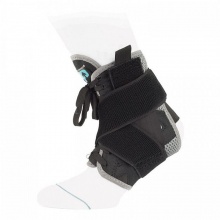 Advanced ankle brace with adjustable straps
Ideal for people who want to prevent ankle injuries
Anti-bacterial inner improves hygiene and moisture management
Breathable material reduces overheating and sweat build-up
---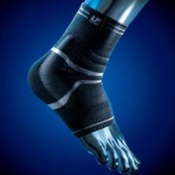 Provides excellent ankle support with robust compression
Features a unique Plantar Magic Power Band system
Preserves energy when dorsi-flexed while enhancing explosive motion
Made with a durable fitting knit from high permeability fabric
---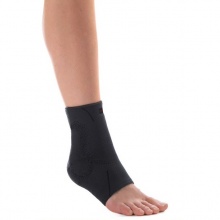 Targeted compression to support injured ankles
Reduces pain and recurrent ankle swelling
Anatomical padding to protect and stabilise malleoli
Made with breathable fibres for added comfort
---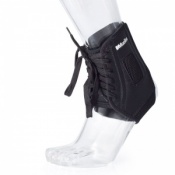 High cut front designed for football boots
Plastic stays support both sides of ankle
Easy to use lace up front
Low profile base provides more feel and movement
---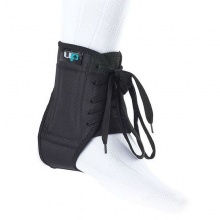 Performance ankle support for football
For active people who play football or rugby
Allows support without restriction
Prevents inversion or eversion
---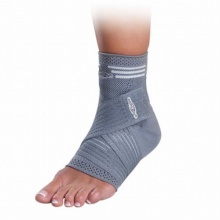 Tackle and prevent ankle injuries, ankle instability and ankle arthritis
Suitable for use playing sports, going shopping, going for walks and more
Slim and lightweight for use with most shoes, trainers and boots
Fits either the left or right ankle
---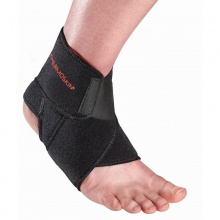 Provides compression, support and warmth for your ankle
Ideal for use in sport during increased activity
Adjustable strap enables alternate compression levels
Moisture-absorbing for your comfort
---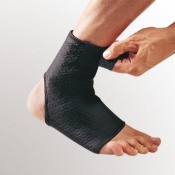 Provides support and compression to the ankle joint
Helps to reduce swelling and stiffness after injury
Open front provides easy application and fit in shoes
Made with innovative Coolprene material for comfort
---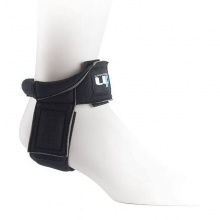 Adjustable Achilles tendon support
Ideal for active people with Achilles tendonitis
Reduces stress on tendon by promoting early heel rise
Adjustable strap that ensures a personalised fit and compression
---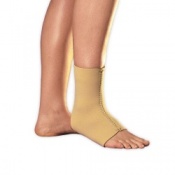 Easy pull on pull off design;

Available in 4 sizes;

Provdies even light compression;

Made from Neoprene.
---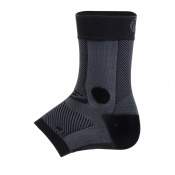 Lightweight, flexible and adaptable ankle brace
Seven compression zones provide targeted support
Soft, comfortable, moisture-wicking fabric
Simple strap-free design, available in two sizes
---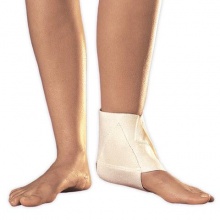 Figure-eight-style ankle support
Ideal for a variety of sports or to assist with rehabilitation
Adjustable tension for optimal support
Single-patient use recommended for improved hygiene
---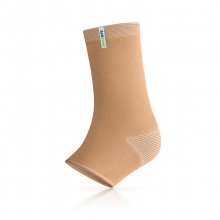 Ankle support to provide therapeutic warmth and compression
Ideal for arthritis, stiffness and chronic ankle pain
Unique ceramic fibres deliver soothing heat to the ankle
Ambidextrous for use on either the left or right ankle
---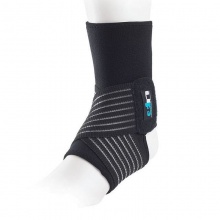 Level 3 ultimate neoprene ankle brace
Ideal for people with severe ankle sprains or aches
Neoprene compression promotes healing and ankle joint flexibility
Adjustable strap for the perfect fit
---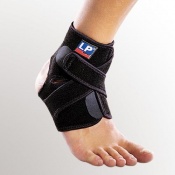 Provides support and compression to the ankle joint
Helps the ankle recover faster following an injury
Open toe and heel design allows full range of movement
Includes a reinforced figure-of-eight strap for stability
---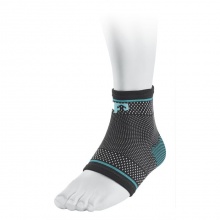 Elastic compression ankle support
Ideal for people with ankle injuries and sprains
Provides support and compression for optimal pain relief
Provides a bi-lateral fit for convenience
---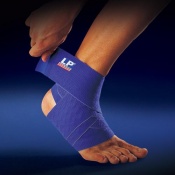 Provides firm support around the ankle and foot
Suitable for prevention and treatment of injury
Unique silicone backing provides non-slip support
Made with strong, non-tear cohesive fabric
---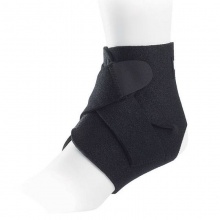 Neoprene compression adjustable ankle support
Ideal for people who suffer from ankle pain and instability
Provides firm, even support for the afflicted ankle
Advanced strapping system for adjustable compression
---
Level 2 moderate neoprene ankle brace
Ideal for people with mild ankle sprains or aches
Edge trim technology prevents slippage
Promotes healing and ankle joint flexibility
---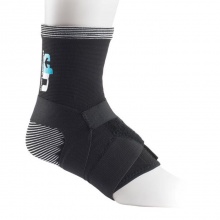 Level 2 moderate elastic ankle brace
Ideal for people with mild ankle sprains or aches
Edge trim technology prevents slippage
Adjustable strap allows for pressure control
---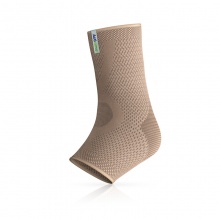 Compression ankle brace to relieve pain and swelling
Ideal for repetitive strain injuries, swelling and chronic pain
Can be used during almost any activity for pain relief
Ambidextrous for comfort when worn on left or right ankle
---
Ankle support for kids to provide relief from pain and swelling
Ideal for swelling, mild sprains, weak ankles and acute injuries
Provides compression and warmth that work together to relieve pain
Available in two sizes to suit children aged 6 to 15
---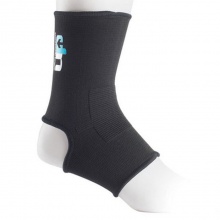 Level 1 advanced elastic ankle brace
Ideal for people with mild ankle sprains or aches
Edge trim technology prevents slippage
Allows for full natural range of movement