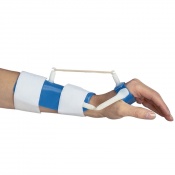 Aids and simplifies splinting of the upper extremities
Ideal for hinges, dynamic outriggers and figure of eight splints
Permanently bonds to all Rolyan splinting materials
Latex-free for reduced irritation
---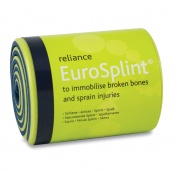 Robust yet mouldable foam splint
Ideal for immobilising broken or sprained fingers
Lightweight, compact and waterproof
Can be easily trimmed down if needed
---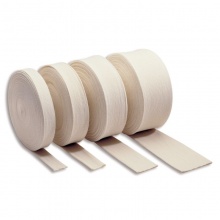 Made with natural cotton
Suitable for use with synthetic or plaster of Paris casts
Helps provide comfort to the patient
Reduces chance of skin irritation
---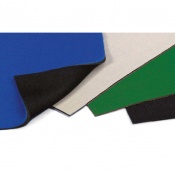 Lightweight, non-bulky material
Can either be used as strapping or for making soft splints
Latex free for reduced irritation
Available in a number of different colours and thicknesses
---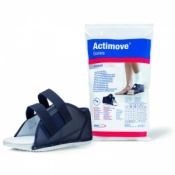 Protects the foot after surgery on foot or toes
Flat sole limits flexing of toes
Foam liner reduces friction
Trimmable straps for precise fit
---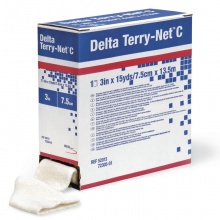 Used for when extra patient comfort is needed under a cast
Latex-free for less irritation
Perfect for focused rigidity casting techniques
Comes in easy to use and store dispensing box
---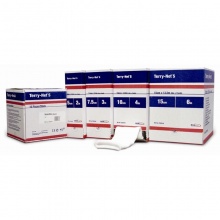 Used for when extra patient comfort is needed under a cast
Terry knit design gives extra cushioning and comfort
Suitable for use with focused rigidity casting techniques
Comes in easy to use and store dispensing box
---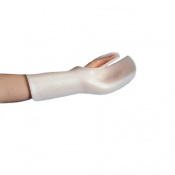 Thermoplastic splinting material with good conformability
Clings to the skin while contouring, freeing up the hands of skilled splinters
Ideal for attaching outriggers or other components
Latex-free, biodegradable and x-ray translucent
---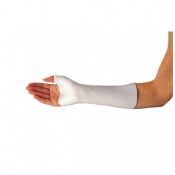 Thermoplastic splinting material with moderate resistance to stretch
Features 100% memory for economical splint revision
Translucent when heated for easy identification of pressure points
Latex-free, biodegradable and x-ray translucent
---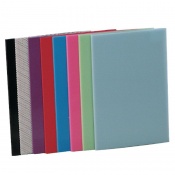 Thermoplastic splinting material with intimate conformability
Bright colours to encourage paediatric compliance
Ideal for neurological, visual and attentional deficits
Available in solid and perforated versions
---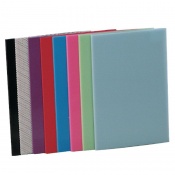 Thermoplastic splinting material with intimate conformability
Bright colours to encourage paediatric compliance
Ideal for neurological, visual and attentional deficits
Supplied with 13% UltraPerf perforation
---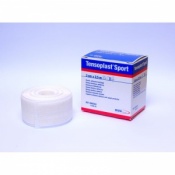 Elastic adhesive tape
Gives casts soft edges
Elastic means it can easily fold over cast edges
Roll size: 3cm x 2.5m
---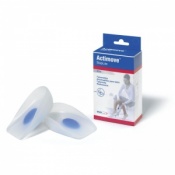 Reduce pressure on heels
Anatomically shaped
Help reduce pain
Targeted shock absorption
---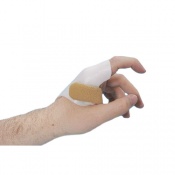 Comfortable thermoplastic material for moulding static splints
One hundred percent memory allowing repeated splint revision
Perforated for improved ventilation and better comfort and compliance
Biodegradable, latex-free and x-ray translucent
---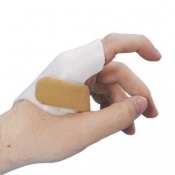 Comfortable thermoplastic material for moulding static splints
One hundred percent memory allowing repeated splint revision
Transparent when heated allowing the user to observe potential pressure areas
Biodegradable, latex-free and x-ray translucent
---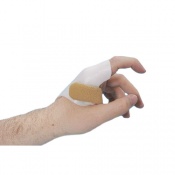 Comfortable thermoplastic material for moulding static splints
One hundred percent memory allowing repeated splint revision
Transparent when heated allowing the user to observe potential pressure areas
Biodegradable, latex-free and x-ray translucent
---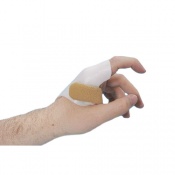 Comfortable thermoplastic material for moulding static splints
One hundred percent memory allowing repeated splint revision
Transparent when heated allowing the user to observe potential pressure areas
Biodegradable, latex-free and x-ray translucent
---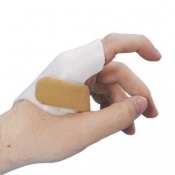 Comfortable thermoplastic material for moulding static splints
One hundred percent memory allowing repeated splint revision
Perforated allowing improved ventilation for improved comfort and compliance
Biodegradable, latex-free and x-ray translucent
---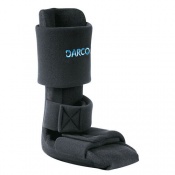 Includes removable wedges to create varying angle degrees in foot bed
Ideal for tendon shortening, heel tendinitis and Achilles tendon injuries
Relieves tendon shortening pain and inflammation in the heel region
Effective foot positioning to help support therapeutic healing
---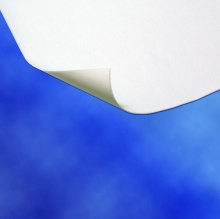 Used for when extra patient comfort is needed under a cast
Felt layer with foam sheet
Comes as a single sheet for easy cutting
58cm x 100cm
---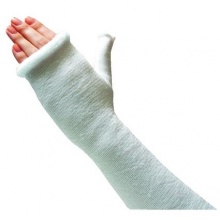 Pre-cut synthetic stockinette
Integrated thumb piece
Suitable for use under scaphoid casts
Used for when extra patient comfort is needed under a cast
--- Suitable for serial splints
Can be used on both upper and lower limbs
Always able to return to its original sheet form
Available perforated and non-perforated
---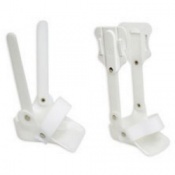 Polypropylene plastic;
Prevents cast migration;
Straight or butterfly stems;
Fixes heel cup in plaster/ bandage.
---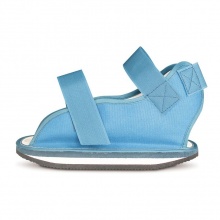 Non-slip grip ensures maximum stability
Absorbs shocks to prevent damage
Available in a variety of sizes
Great value for money
---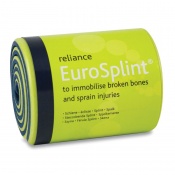 Robust yet mouldable foam splint
Ideal for immobilising broken bones and sprains
Can be used on the neck, arms, legs, wrists and more
Lightweight, compact and washproof
---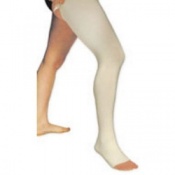 Acrylic/lycra fabric;
Full length femoral sock;
Range of sizes for individual fitting;
Wicking properties help reduce perspiration.
---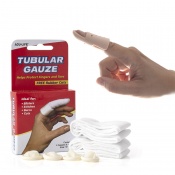 Kit includes finger splint, gauze, and finger cots
Splint treats joint stiffness and correct mallet finger deformity
Gauze can be used to pad out finger for a more secure splint fit
Rubber cots protect gauze from moisture and dirt
---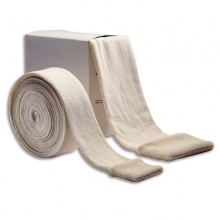 Made with 100% cotton
Used for when extra patient comfort is needed under a cast
Latex-free to prevent allergic reactions
Can be sterilised in an autoclave
---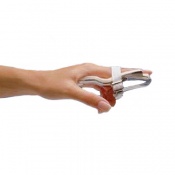 Helps to correct PIP finger flexion contractures
Pressure is easily adjustable with the turn of a screw
Felt pad and adjustable cotton strap for comfort
Available in five sizes to suit most users
---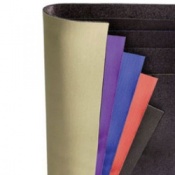 Latex free neoprene;
45cm x 61cm sheet;
Plush lining for improved comfort;
Warmth, compression, and support.
---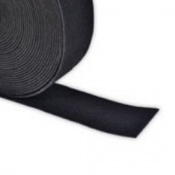 Hardwearing strap;
Hook receptive on both sides;
Can be cut to required length;
Accommodate multiple hook closures.
---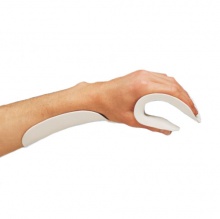 Thermoplastic splinting material with moderate stretch resistance
Ideal for busy clinics and patients who benefit from minimal handling time
Features 100% memory – ideal for serial splinting
Always recovers original size and shape when reheated
---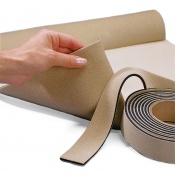 Lightweight, non-bulky material
Can either be used as strapping or for making soft splints
Provides warmth; ideal for arthritic joints
Latex free for reduced irritation
---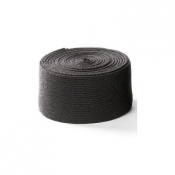 Designed for the fabrication of small immobilisation splints
Features self-adhesive properties, especially when dry heated
Breathable fabric offers excellent elasticity in two directions
Available in three widths: 6cm, 12cm and 15cm
---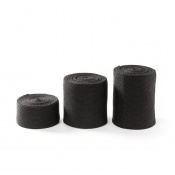 Designed for the fabrication of small immobilisation splints
Features self-adhesive properties, especially when dry heated
Breathable fabric offers excellent elasticity in two directions
Available as a 3-metre roll in three widths: 6cm, 12cm and 15cm
---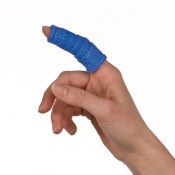 Designed for the fabrication of small immobilisation splints
Features self-adhesive properties, especially when dry heated
Available in two colours, Black and Blue
Dimensions (per roll): 3m x 6cm
---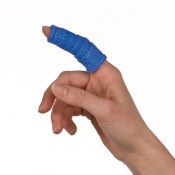 Designed for the fabrication of small immobilisation splints
Easily cut to small pieces and used as a reinforcement to a splint
Breathable fabric offers excellent elasticity in two directions
Available in two widths: 3cm and 6cm
---
Low-density foam splinting material
Provides a close, secure fit
Ideal for arthritis splints, cervical collars and shoe orthotics
May be laminated together by placing one piece on top of another
---
Low density foam splinting material
Provides a close, secure fit
Ideal for arthritis splints, cervical collars and shoe orthotics
Supplied in a conveniently-sized self-adhesive roll
---
Low-density foam splinting material
Provides a close, secure fit
Ideal for arthritis splints, cervical collars, and shoe orthotics
Perforated for improved comfort without loss of rigidity
---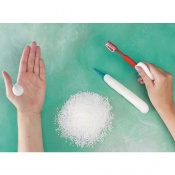 Extremely versatile thermoplastic pellets
Becomes strong and firm when set
Suitable for a variety of uses in both home and medical environments
Latex-free for reduced irritation
---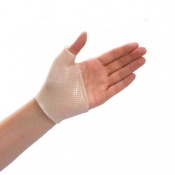 Thermoplastic splinting material with good conformability
Clings to the skin while contouring, freeing up the hands of skilled splinters
OptiPerf 19% perforation provides greater ventilation for increased comfort and compliance
Latex-free, biodegradable and x-ray translucent
---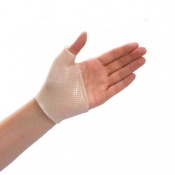 Thermoplastic splinting material with good conformability
Clings to the skin while contouring, freeing up the hands of skilled splinters
OptiPerf 19% perforation provides greater ventilation for increased comfort and compliance
Latex-free, biodegradable and x-ray translucent
---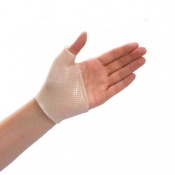 Thermoplastic splinting material with good conformability
Clings to the skin while contouring, freeing up the hands of skilled splinters
OptiPerf 19% perforation provides greater ventilation for increased comfort and compliance
Latex-free, biodegradable and x-ray translucent
---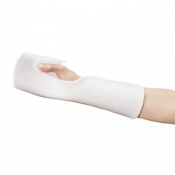 Thermoplastic splinting material with controlled stretch and excellent rigidity
Translucent when heated, allowing identification of landmarks and pressure points
Features 100% memory, allowing splint revisions and helping to reduce waste
Latex-free, biodegradable and x-ray translucent
---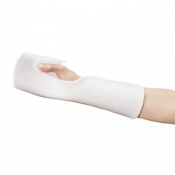 Thermoplastic splinting material with controlled stretch and excellent rigidity
Translucent when heated, allowing identification of landmarks and pressure points
Features 100% memory, allowing splint revisions and helping to reduce waste
Latex-free, biodegradable and x-ray translucent
---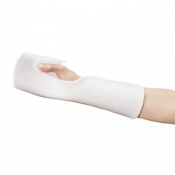 Thermoplastic splinting material with controlled stretch and excellent rigidity
Translucent when heated, allowing identification of landmarks and pressure points
Features 100% memory, allowing splint revisions and helping to reduce waste
Latex-free, biodegradable and x-ray translucent
---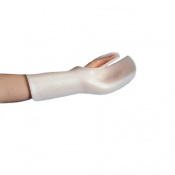 Thermoplastic splinting material with good conformability
Clings to the skin while contouring, freeing up the hands of skilled splinters
Ideal for attaching outriggers or other components
Latex-free, biodegradable and x-ray translucent
---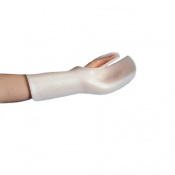 Thermoplastic splinting material with good conformability
Clings to the skin while contouring, freeing up the hands of skilled splinters
Ideal for attaching outriggers or other components
Latex-free, biodegradable and x-ray translucent
---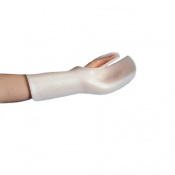 Thermoplastic splinting material with good conformability
Clings to the skin while contouring, freeing up the hands of skilled splinters
Ideal for attaching outriggers or other components
Latex-free, biodegradable and x-ray translucent
---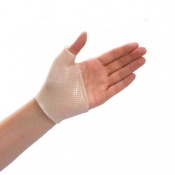 Thermoplastic splinting material with good conformability
Clings to the skin while contouring, freeing up the hands of skilled splinters
UltraPerf 13% perforation provides greater ventilation for increased comfort and compliance
Latex-free, biodegradable and x-ray translucent
---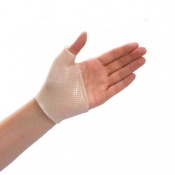 Thermoplastic splinting material with good conformability
Clings to the skin while contouring, freeing up the hands of skilled splinters
UltraPerf 13% perforation provides greater ventilation for increased comfort and compliance
Latex-free, biodegradable and x-ray translucent
---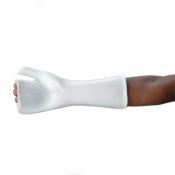 Coated thermoplastic splinting material with controlled stretch and excellent rigidity
Translucent when heated, allowing identification of landmarks and pressure points
Features 100% memory, allowing splint revisions and helping to reduce waste
Latex-free, biodegradable and x-ray translucent
---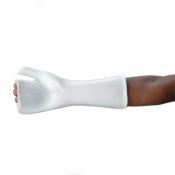 Coated thermoplastic splinting material with controlled stretch and excellent rigidity
Translucent when heated, allowing identification of landmarks and pressure points
Features 100% memory, allowing splint revisions and helping to reduce waste
Latex-free, biodegradable and x-ray translucent
---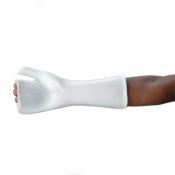 Coated thermoplastic splinting material with controlled stretch and excellent rigidity
Translucent when heated, allowing identification of landmarks and pressure points
Features 100% memory, allowing splint revisions and helping to reduce waste
Latex-free, biodegradable and x-ray translucent
---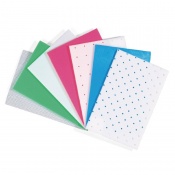 Sample pack of Rolyan Aquaplast splinting materials
Contains a variety of thicknesses, colours and perforation patterns
Optimum combination of conformability and resistant stretch
Ideal as a cost-saving pack for small clinics
---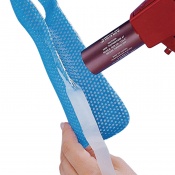 Provides smooth, durable edge reinforcement
Works with perforated Rolyan Aquaplast materials
Quickly softened using either a heat gun or hot water
Supplied in compact rolls that are easily handled
---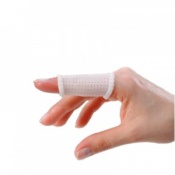 Thermoplastic splinting material with moderate resistance to stretch
OptiPerf 19% perforation for improved comfort and compliance without loss of rigidity
Features 100% memory for economical splint revision
Latex-free, biodegradable and x-ray translucent
---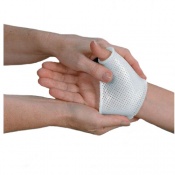 Thermoplastic splinting material with moderate resistance to stretch
OptiPerf 19% perforation provides superior ventilation and comfort while maintaining material strength
Features 100% memory for economical splint revision
Latex-free, biodegradable and x-ray translucent
---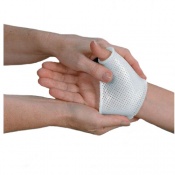 Thermoplastic splinting material with moderate resistance to stretch
OptiPerf 19% perforation provides superior ventilation, comfort and strength
Features 100% memory for economical splint revision
Latex-free, biodegradable and x-ray translucent materials
---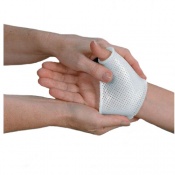 Thermoplastic splinting material with moderate resistance to stretch
Features 100% memory for economical splint revision
Translucent when heated for easy identification of pressure points
Built-in antimicrobial protection allowing splinting directly over bandages
---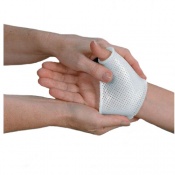 Thermoplastic splinting material with moderate resistance to stretch
Perforated, allowing ventilation and improved comfort and compliance
Features 100% memory for economical splint revision
Latex-free, biodegradable and x-ray translucent
---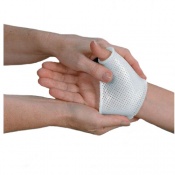 Thermoplastic splinting material with moderate resistance to stretch
Perforated, improving ventilation, comfort and compliance
Features 100% memory for economical splint revision
Latex-free, biodegradable and x-ray translucent
---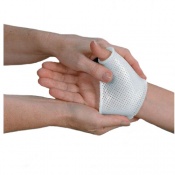 Thermoplastic splinting material with moderate resistance to stretch
Perforated, allowing ventilation, improved comfort and compliance
Features 100% memory for economical splint revision
Latex-free, biodegradable and x-ray translucent
---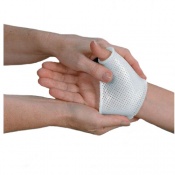 Thermoplastic splinting material with moderate resistance to stretch
Perforated, allowing ventilation, improved comfort and compliance
Features 100% memory for economical splint revision
Latex-free, biodegradable and x-ray translucent
---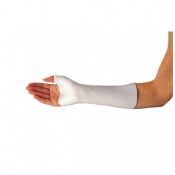 Thermoplastic splinting material with moderate resistance to stretch
Features 100% memory for economical splint revision
Translucent when heated for easy identification of pressure points
Latex-free, biodegradable and x-ray translucent
---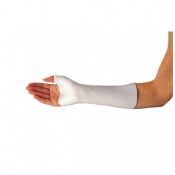 Thermoplastic splinting material with moderate resistance to stretch
Features 100% memory for economical splint revision
Translucent when heated for easy identification of pressure points
Latex-free, biodegradable and x-ray translucent
---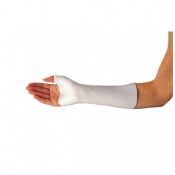 Thermoplastic splinting material with moderate resistance to stretch
Features 100% memory for economical splint revision
Translucent when heated for easy identification of pressure points
Latex-free, biodegradable and x-ray translucent
---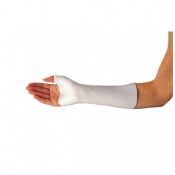 Thermoplastic splinting material with moderate resistance to stretch
Features 100% memory for economical splint revision
Translucent when heated for easy identification of pressure points
Latex-free, biodegradable and x-ray translucent materials
---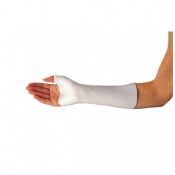 Thermoplastic splinting material with moderate resistance to stretch
Features 100% memory for economical splint revision
Translucent when heated for easy identification of pressure points
Latex-free, biodegradable and x-ray translucent
---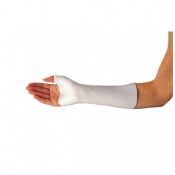 Thermoplastic splinting material with moderate resistance to stretch
Features 100% memory for economical splint revision
Translucent when heated for easy identification of pressure points
Latex-free, biodegradable and x-ray translucent
---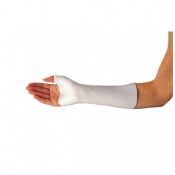 Thermoplastic splinting material with moderate resistance to stretch
Features 100% memory for economical splint revision
Translucent when heated for easy identification of pressure points
Built-in antimicrobial protection allowing splinting directly over bandages
---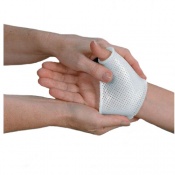 Thermoplastic splinting material with moderate resistance to stretch
SuperPerf 42% perforation for lighter weight, exceptional ventilation and improved comfort
Features 100% memory for economical splint revision
Latex-free, biodegradable and x-ray translucent
---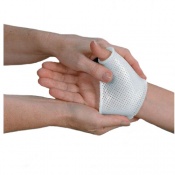 Thermoplastic splinting material with moderate resistance to stretch
SuperPerf 38% perforation for lighter weight, exceptional ventilation and improved comfort
Features 100% memory for economical splint revision
Latex-free, biodegradable and x-ray translucent
---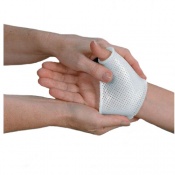 Thermoplastic splinting material with moderate resistance to stretch
SuperPerf 38% perforation for lighter weight, exceptional ventilation and improved comfort
Features 100% memory for economical splint revision
Latex-free, biodegradable and x-ray translucent materials
---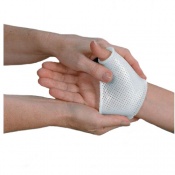 Thermoplastic splinting material with moderate resistance to stretch
UltraPerf 13% perforation for improved comfort and compliance without loss of rigidity
Features 100% memory for economical splint revision
Latex-free, biodegradable and x-ray translucent
---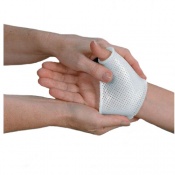 Thermoplastic splinting material with moderate resistance to stretch
UltraPerf 13% perforation for improved comfort and compliance without loss of rigidity
Features 100% memory for economical splint revision
Latex-free, biodegradable and x-ray translucent
---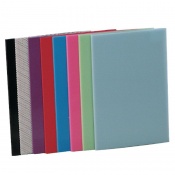 Thermoplastic splinting material with intimate conformability
Bright colours to encourage paediatric compliance
Ideal for neurological, visual and attentional deficits
Available in solid and perforated versions
---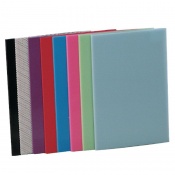 Thermoplastic splinting material with intimate conformability
Bright colours to encourage paediatric compliance
Ideal for neurological, visual and attentional deficits
Available in solid and perforated versions
---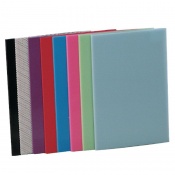 Thermoplastic splinting material with intimate conformability
Bright colours to encourage paediatric compliance
Ideal for neurological, visual and attentional deficits
Available in solid and perforated versions
---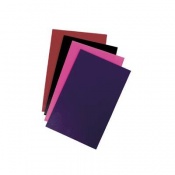 Contains four different Aquaplast thermoplastic splinting sheets
Bold, vibrant colours to engage patients
Ideal as a cost-saving pack for clinics
Available with and without perforation
---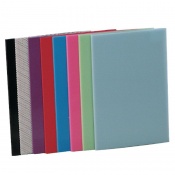 Thermoplastic splinting material with intimate conformability
Bright colours to encourage paediatric compliance
Ideal for neurological, visual and attentional deficits
Available in solid and perforated versions
---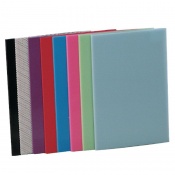 Thermoplastic splinting material with intimate conformability
Bright colours to encourage paediatric compliance
Ideal for neurological, visual and attentional deficits
Available in solid and perforated versions
---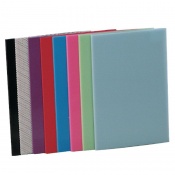 Thermoplastic splinting material with intimate conformability
Bright colours to encourage paediatric compliance
Ideal for neurological, visual and attentional deficits
Available in solid and perforated versions
---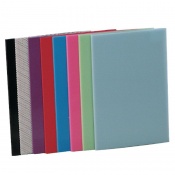 Thermoplastic splinting material with intimate conformability
Bright colours to encourage paediatric compliance
Ideal for neurological, visual and attentional deficits
Available in solid and perforated versions
---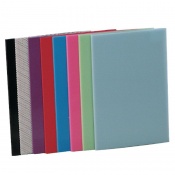 Thermoplastic splinting material with intimate conformability
Bright colours to encourage paediatric compliance
Ideal for neurological, visual and attentional deficits
Available in solid and perforated versions
---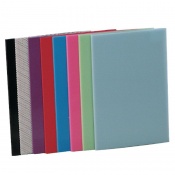 Thermoplastic splinting material with intimate conformability
Bright colours to encourage paediatric compliance
Ideal for neurological, visual and attentional deficits
Available in solid and perforated versions
---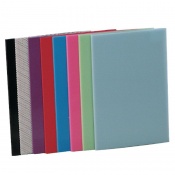 Thermoplastic splinting material with intimate conformability
Bright colours to encourage paediatric compliance
Ideal for neurological, visual and attentional deficits
Available in solid and perforated versions
---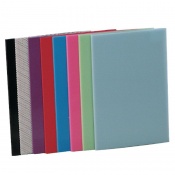 Thermoplastic splinting material with intimate conformability
Bright colours to encourage paediatric compliance
Ideal for neurological, visual and attentional deficits
Available in solid and perforated versions
---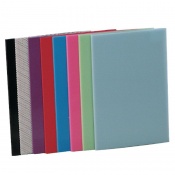 Thermoplastic splinting material with intimate conformability
Bright colours to encourage paediatric compliance
Ideal for neurological, visual and attentional deficits
Available in solid and perforated versions
---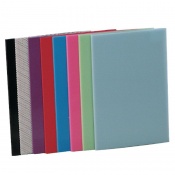 Thermoplastic splinting material with intimate conformability
Bright colours to encourage paediatric compliance
Ideal for neurological, visual and attentional deficits
Available in solid and perforated versions
---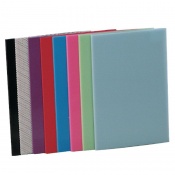 Thermoplastic splinting material with intimate conformability
Bright colours to encourage paediatric compliance
Ideal for neurological, visual and attentional deficits
Available in solid and perforated versions
---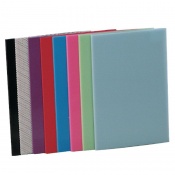 Thermoplastic splinting material with intimate conformability
Bright colours to encourage paediatric compliance
Ideal for neurological, visual and attentional deficits
Available in solid and perforated versions
---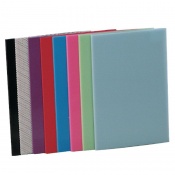 Thermoplastic splinting material with intimate conformability
Bright colours to encourage paediatric compliance
Ideal for neurological, visual and attentional deficits
Supplied with 13% UltraPerf perforation
---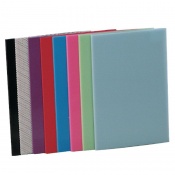 Thermoplastic splinting material with intimate conformability
Bright colours to encourage paediatric compliance
Ideal for neurological, visual and attentional deficits
Supplied with 13% UltraPerf perforation
---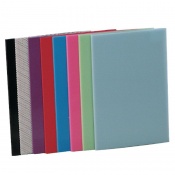 Thermoplastic splinting material with intimate conformability
Bright colours to encourage paediatric compliance
Ideal for neurological, visual and attentional deficits
Available in solid and perforated versions
---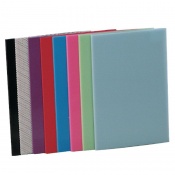 Thermoplastic splinting material with intimate conformability
Bright colours to encourage paediatric compliance
Ideal for neurological, visual and attentional deficits
Available in solid and perforated versions
---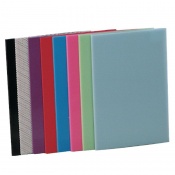 Contains a selection of thermoplastic sheets in eight colours
Saves time and costs for therapists
Colourful and engaging materials ideal for paediatric splinting
Also suitable for hand-based adult splints
---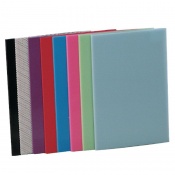 Thermoplastic splinting material with intimate conformability
Bright colours to encourage paediatric compliance
Ideal for neurological, visual and attentional deficits
Available in solid and perforated versions
---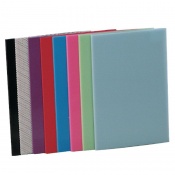 Thermoplastic splinting material with intimate conformability
Bright colours to encourage paediatric compliance
Ideal for neurological, visual and attentional deficits
Available in solid and perforated versions