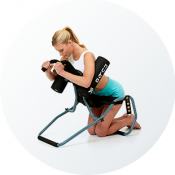 Revolutionary product that helps to stretch your spine
Stimulates blood flow around muscles
Increases flexibility and physical energy
Patented design that is FDA approved
---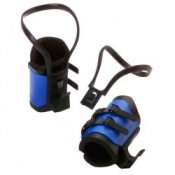 Helps decompress the spine to relieve back pain
Simply hang upside down or perform crunches, reverse squats and more
Light, durable material for a comfortable fit
Compatible with inversion table, rack and bar
---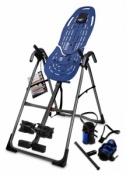 Increases versatility.
Intensifies your inversion experience.
Improves joint flexibility and range of movement.
Reduces nerve pressure.
---
Independent quality assurance tested;
ComforTrak bed;
Quick fold storage;
Smooth, quiet rotation.
---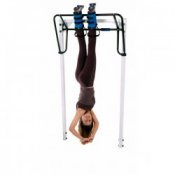 Relieves Back pain;

Reduces Muscle Tention and Stress;

Decompresses weight bearing joints;

Door rack only.
---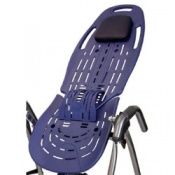 For use with the ComforTrak bed;
Focus extra traction on lower back;
Deeper decompression.
---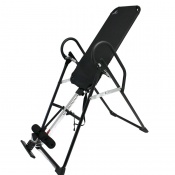 Inversion table reducing spinal pressure

Effective for many spinal conditions

300 lbs capacity, ratchet locking system

Relieve back pain, improve posture
---
Revolutionary product that helps to stretch your spine
Stimulates blood flow around muscles
Increases flexibility and physical energy
Patented design that is FDA approved
---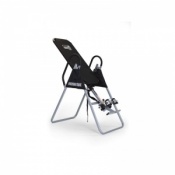 Table for inversion therapy

Reduces stress on muscles and joints in the spinal column

Relieves pain caused by physical activity

Increases blood flow to upper body
---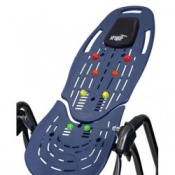 Set of 8 nodes;
Adjustable positioning;
For use with the ComforTrak bed.
---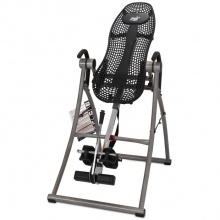 Ergonomic flex technology;
Ergo-embrace ankle system;
Sleek frame design;
High quality finish.
---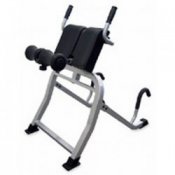 ---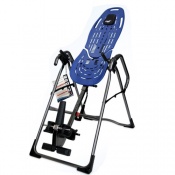 Inversion table for relief of back pain, improved posture and more
ComforTrak bed maximises comfort and moves with the user
Quick-fold design for easy storage when not in use
Compatible with Adjustable Acupressure Nodes and Lumbar Bridge (sold separately)
---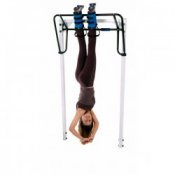 Relieves Back pain;

Reduces Muscle Tention and Stress;

Decompresses weight bearing joints;

Stretch and Exercise;