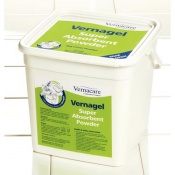 Powder for absorbing fluids and preventing spillages
Minimises residual odour and reduces cross-infection risks
Can be used in urinals or for soaking up floor spillages
Can be purchased in sachets or as a loose powder
---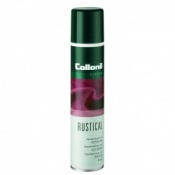 Waterproofing spray;
For waxed or greased leathers;
With UV colour protection;
Allows leather to breathe.
---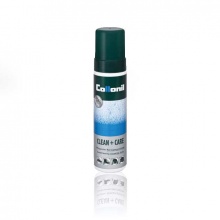 Deep cleaning foam that does not discolour material
For all leathers, nubuck, suede and textiles
Suitable for bags, jackets and shoes
Propellant and solvent free
---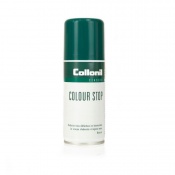 Gentle colour blocker;
Stops colours bleeding;
For use on leather or suede;
New, improved recipe.
---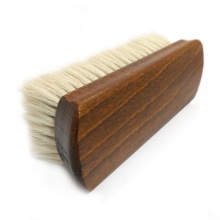 Extremely soft brush for leather cleaning
Suitable for all leather shoes
Made from goats hair for gentle treatment
Can be used on bags, shoes, clothing and boots
---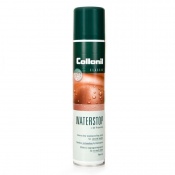 Waterproof protection spray;
For suede & high tex materials;
Dirt prevention;
With UV filter.
---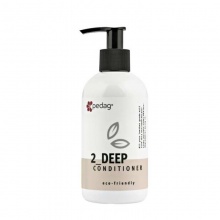 Environmentally friendly leather conditioning
Suitable for most leathers and textiles
Locks in moisture and nourishes shoes
Solvent-free and 98% biodegradable
---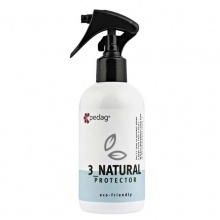 Effective protection against water and dirt
Suitable for protecting all types of material
Ideal for shoes, boots, trainers and bags
Water-based and biodegradable
---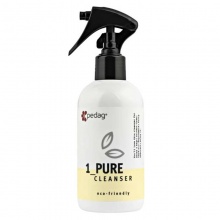 Ethical but powerful shoe cleaner in 220ml bottle
Ideal for leather, textiles, nubuck and suede
Can be used on shoes, trainers and bags
Biodegradable and solvent-free
---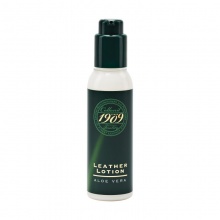 Premium lotion for the finest leather
Suitable for use on bags and shoes
Deep conditioning with aloe vera extract
Revives and brightens colour
---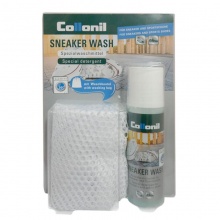 Trainer wash set with laundry bag
For use with trainers and sports shoes
Revitalises and refreshes canvas shoes
Eliminates bacteria and odour
---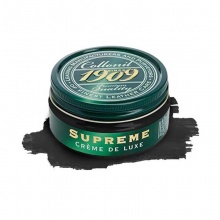 Highest grade leather polish
For use on the finest leathers
Suitable for smooth and aniline calf leathers
Contains natural cedar oil
---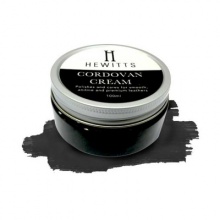 Polish suitable for high-quality leather
Available in five tones to suit most leathers
Ingredients include cedar oil and beeswax
Supplied in a 100ml container
---
Natural and luxurious horse hair brush for leather
Suitable for use on all types of leather
Ideal for cleaning shoes, bags and jackets
Perfect size to be held comfortably in the palm
---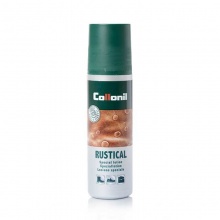 Waterproofs and conditions leathers
Preserves oily suede or nubuck leather
Brightens dull colour to restore your items
Contains natural beeswax
---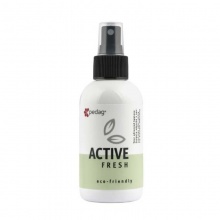 Refreshing eco-friendly shoe deodorant
Suitable for shoes, sports clothing and bags
Appropriate for all materials
Eco-friendly 99% biodegradable spray
---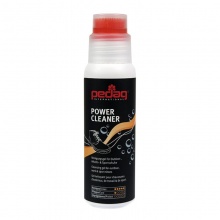 Unbeatable cleaning gel for shoes
Suitable for sports shoes and sandals
Useful for leather, suede and textiles
Includes built-in rubber brush for easy application
---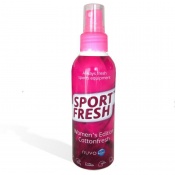 Keeps your sports and fitness gear fresh for longer
100% natural; better for your equipment
Longer lifespan for your kit
Fresh, floral scent for an improved odour
---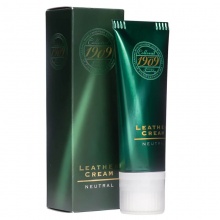 Cream to protect and care for leather
Ideal for all leather goods
Includes an easy to use sponge applicator
Brightens and revives colour
---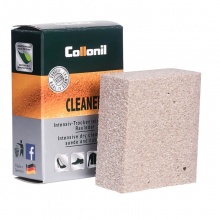 Coarse leather cleaning rubber
Removes stubborn stains and greasy marks
Suitable for any suede
Handy size fits any bag
---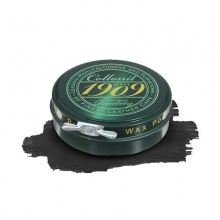 Wax polish to give long-lasting shine to leather goods
Suitable for smooth calf and polished leathers
Can be used on clothing, bags, boots and shoes
Available in five colours to suit your leather
---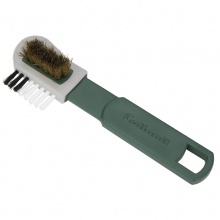 Cleaning brush for robust leather
Suitable for suede and nubuck
Dual bristles for loosening dirt and cleaning stitching
Easy to use and fits comfortably in a bag
---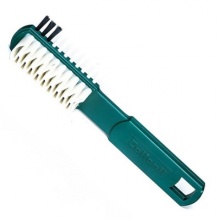 Gentle but effective cleaning brush for suede
Suitable for shoes, jackets and bags
Removes marks and stains from suede
Dual bristle design ideal for deep cleaning
---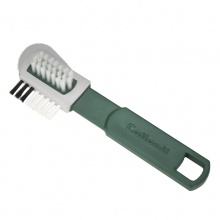 Cleaning brush for stubborn dirt
Suitable for suede and oily leather
Tough nylon bristles for a deep clean
Easy to use and fits in a bag
---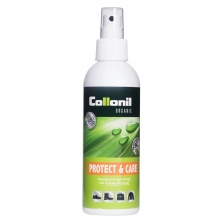 Natural formula gives powerful protection
Useful for leather, nubuck and textiles
To use on bags, clothing, boots and shoes
Contains olive oil for natural restoration
---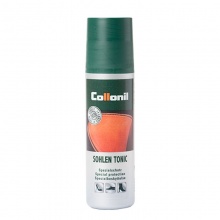 Effective leather sole guard
Protects shoes and boots from water
Prolongs durability and wear
Includes applicator sponge
---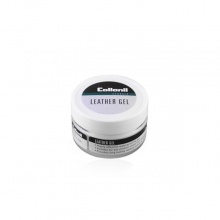 Powerful and effective leather waterproofing
Protects all leathers, including suede and nubuck
Available in 50ml or 230ml container
Can be used on boots, shoes, clothing and bags
---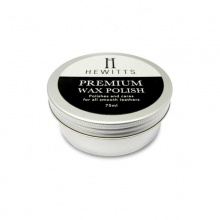 Premium high shine polish for leather
Available in seven different shades
Suitable for use on all leather
Contains almond oil and beeswax
---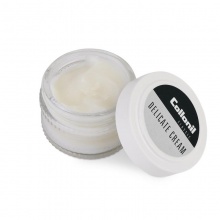 Gentle cream for leather care
Ideal for handbags and upholstery
For use on soft, smooth leather
Revives and restores colour
---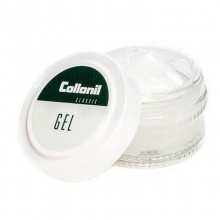 Gentle cleaning gel
For use on smooth or synthetic leathers
Suitable for bags and shoes
Revives and brightens colour
---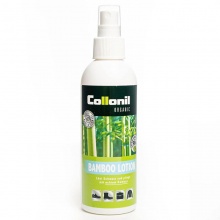 Natural and effective cleaning spray
Suitable for all leather and suede
Can be used on bags, clothing, shoes and boots
Natural bamboo extract for extra moisture
---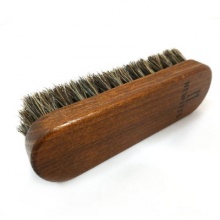 Natural and luxurious horse-hair leather brush
Suitable for even the most delicate leather
Ideal for cleaning shoes, bags and more
Available in four sizes and two colours
---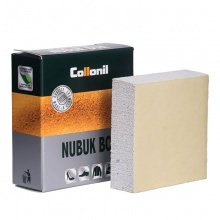 Easy-to-use rubber cleaning block
For use on suede and nubuck leathers
Suitable for bags, clothes and shoes
Removes dirt and stains
---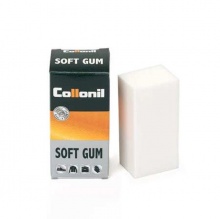 Soft cleaning rubber ideal for leather
For suede, smooth leather and nubuck
Effective cleaning of clothing and shoes
Easily washable for continued performance
---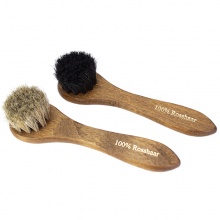 Soft brush for leather cleaning
Suitable for use on all leather
Made from horse hair for gentle treatment
Can be used on bags, shoes, clothing and boots
---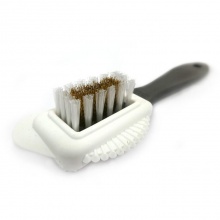 Cleaning brush with multiple features
Suitable for suede and oiled leather
Easy to use and fits comfortably in a bag
Rubber bristles suitable for even delicate leather
---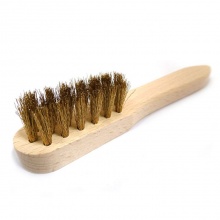 Cleaning brush with wire bristles
Suitable for suede and oiled leather
Can be used on shoes, boots, jackets and bags
Easy to use and fits comfortably in a bag