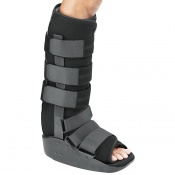 Features a wider footbed for improved stability
Protects the leg and foot following an injury
Allows you to get back on your feet quickly
Ideal for stress fractures of the lower leg
---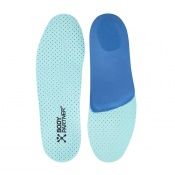 Helps support most biomechanical inconsistencies in the stride
Assists in supporting the rear-to-midsole zone of your feet
Designed to be both lightweight and supportive
Provides enhanced stability to your arches
---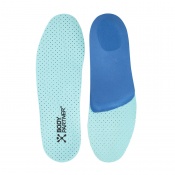 Helps support most biomechanical inconsistencies in the stride
Assists in supporting the rear-to-midsole zone of your feet
Designed to be both lightweight and supportive
Provides enhanced stability to your arches
---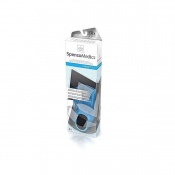 Specially designed for those with diabetes
Helps prevent common foot injuries
Memory structured foam for superior cushioning
Eliminate pressure points that cause blisters
---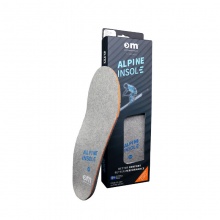 Insoles to fit neatly inside ski boots
Protective insoles for professional and amateur skiers
D3O pads specifically designed to alleviate pressure during jumps and turns
Layer of heating material to warm your feet
---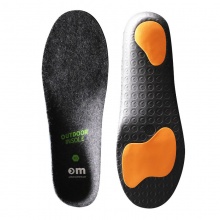 Insoles for reducing strain while hiking
Designed specifically to fit inside walking boots
Absorbs shock on the heel and metatarsal
Anti-bacterial material reduces smell and blisters
---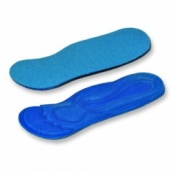 Viscoelastic polymer;
Fits into narrow footwear;
Allows multiple functions;
Scallop pad cushions MT heads.
---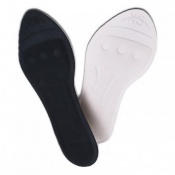 Made with high quality, food-grade glycerin
Naturally relieves pain in the feet and legs
Clinically proven to increase circulation
Massages and cushions your feet
---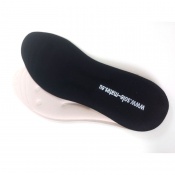 Massages your feet with every step you take
Improves circulation and relieves pain
Moulds to the shape of your feet
Ideal for a number of conditions
---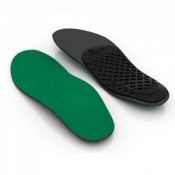 Helpcontrol the position of the feet

Stabilises and balances the foot

Extra comfort, reduced friction

Absorbs shock effectively
---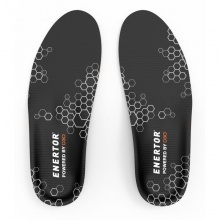 Only insoles used and endorsed by Usain Bolt
Durable and moulded soles for improved fit
Absorbs shock to protect against impact
Improves foot function and performance
---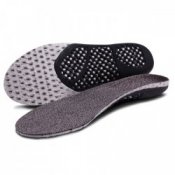 Firmest HealixCare insole.

Made from ventilated, shock absorbing EVA.

Features special arch 'peg' design.

Ideal for heavy use and sports applications.
---
Shoe insoles to absorb shock while running
Designed to fit snugly into running shoes
Top cover reduces risk of chafing and blisters
Specially designed with reference to runners' pressure patterns
---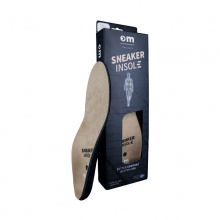 Sneaker insoles for everyday use in sports shoes
Insoles for anyone looking to protect their feet at work or home
Memory foam adapts the insole to your foot
Shock absorbing zone reduces pressure on the heel
---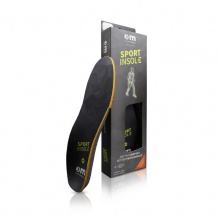 Sports Insoles to help with stability and shock absorption
Insoles for indoor and outdoor athletes
Top cover to reduce risk of chafing or blisters
EVA material to assist with stability
---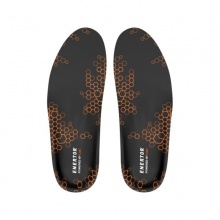 Reduces shock in the whole foot
Helps reduce foot and heel pain
Created by leading podiatrists
Can be trimmed down to size
---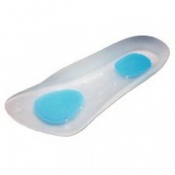 Suitable for walking and high-impact sports
Designed for flat shoes and trainers
Provides pressure and pain relief
Cushions and supports the foot
---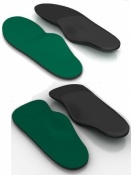 Long lasting quality insole

Added soft arch for extra comfort

7 available sizes to ensure fit

3/4 length or full length
---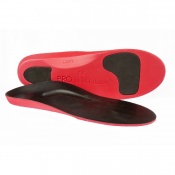 Affordable over-the-counter orthotic insoles
Correct foot posture to reduce foot and body pain
Heel cups cradle heels and protect against impact
Provide excellent arch support
---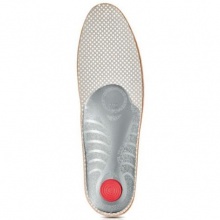 Premium insoles that slot easily into most shoes
Insoles for men looking for foot protection
Ideal for sports and high impact activities
Features a medium arch to suit most feet
---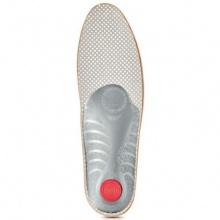 Premium insoles that slot easily into most shoes
Insoles for women looking for foot protection
Made from hand-selected calf-skin
Features a medium arch to suit most feet
---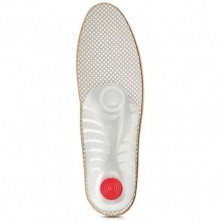 Premium insoles that slot easily into most shoes
Insoles for men looking for foot stability
Made from hand-selected calf-skin
Features a subtle arch shape for low arches
---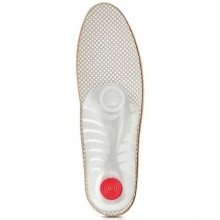 Premium insoles that slot easily into most shoes
Insoles for women looking for foot stability
Made from hand-selected calf-skin
Features a subtle arch shape for low arches
---
Premium insoles that slot easily into most shoes
Insoles for men looking for foot support
Made from hand-selected calf-skin
Features a high arch for maximum support
---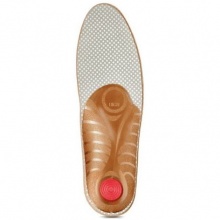 Premium insoles that slot easily into most shoes
Insoles for women looking for foot support
Made from hand-selected calf-skin
Features a high arch for maximum support
---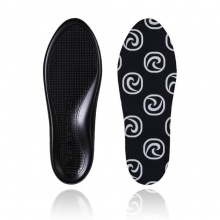 Highly durable shock-absorbing full length insoles
Ideal for athletes suffering from foot, knee, hip or back strain
Anatomically shaped and lightweight for a better fit and comfort
Made with a unique PU-based gel that supports and stabilises your feet
---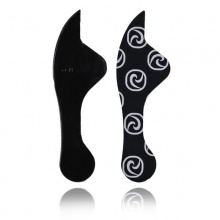 Highly durable insoles compensate for pronation or supination
Ideal for athletes who struggle with foot rolling
Encourages a natural walking position for improved comfort
Unique polyurethane-based gel absorbs high levels of shock
---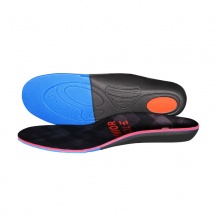 Supportinve insoles designed for kids
Provides protection for active children's feet
Antibacterial top cover keeps feat fresh
Unique shock absorbing zone
---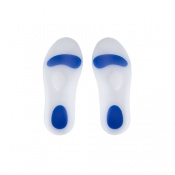 Full-length hypoallergenic silicone gel insoles
Provide shock absorption to reduce impact to feet
Cushion the metatarsals and provide heel support
Can be trimmed at the forefoot for a customised fit
---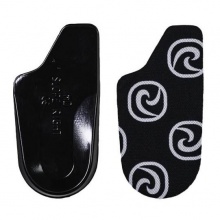 Highly durable heel pads to absorb shock and unload pressure
Ideal for athletes suffering from heel issues like a ruptured fat pad
Supports the midfoot and unloads heel-related issues
Made with Technogel to absorb high levels of shock
---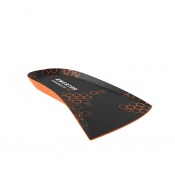 Provides ultimate comfort and cushioning
Three-quarter length for tighter shoes
Endorsed by athletic champion Usain Bolt
Ideal for protecting against shock
---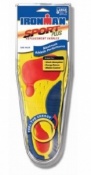 Uses Anatomical Centering Device

Shock absorbing Crash Pads

Superior energy return performance

Confidence in a dependable item
---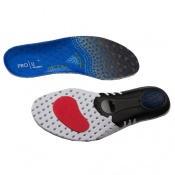 Sports insoles with advanced heel impact protection
Add support to arches and protect metatarsals
Correct walking imbalances and realign the body
Suitable for high-impact activities and sports
---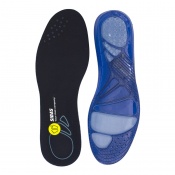 Offer maximum protection due to Sidas's cushioning gel concept
Special micro-bubbles absorb impact
Feature micro-perforations that ensure breathability
Fitted with microbial resistance for enhanced freshness
---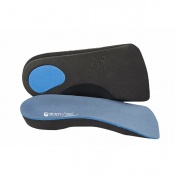 High-quality, firm density EVA insoles
Reduce pressure when standing
Absorb shock to reduce impact
Provide longitudinal arch support
---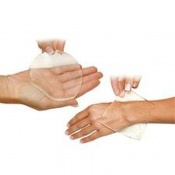 Suitable for use anywhere on the body
Soft, comfortable and discreet to wear
Offloads pressure and absorbs shock
Available as either a disc or a square
---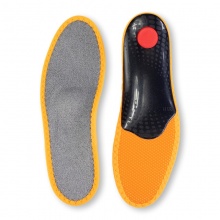 Memory foam insoles for sports shoes
Cushioning design suitable for reducing foot fatigue
Bamboo fibres absorb sweat and dry quickly
Soft and comfortable memory foam construction
---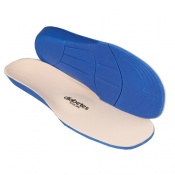 Full-length insoles to cushion and support feet
Provide shock absorption to reduce foot pain
Take pressure off the metatarsal area
Designed to fit most traditional footwear
---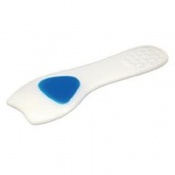 Metatarsal pad for pressure relief in the forefoot
Designed for high heel or tight fitting shoes
Shock absorbing and enhanced comfort
Eases pain caused by pressure
---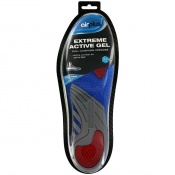 Absorbs shock with gel at heel and ball-of-foot
Breathable gel provides enhanced cushioning
Arch support helps to increase stability
Can be trimmed to size for optimal fit in most shoes
---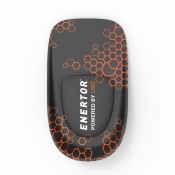 Endorsed by athletic champion Usain Bolt
Designed by leading podiatrists
Helps to reduce heel pain
Contoured for a better fit
---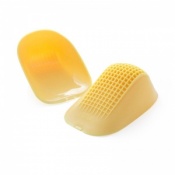 Lightweight comfortable heel inserts

Provide relief from heel strike pain

Available in two weight based sizes

High quality Mueller construction
---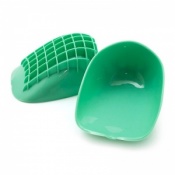 Lightweight comfortable heel inserts

Provide superior pain relief

Available in two weight based sizes

High quality Mueller construction
---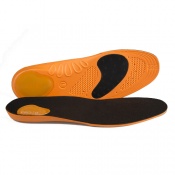 Insoles for high-impact sports
Reduce pressure on the balls of the feet
Absorb shock to reduce impact on joints
Heel seats ease pain and prevent injury
---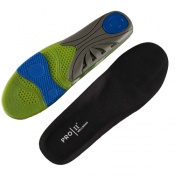 Shock-absorbent comfort insoles for sports
Reduce impact at the heels and forefeet
Heel cup and arch support for maximum comfort
Can be trimmed for a superior fit
---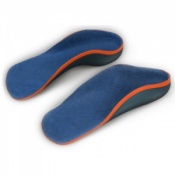 Medium-density EVA foam children's insoles
Deep heel cup for stability and impact protection
Arch support to reduce pain and fatigue
Cushion the feet for enhanced comfort
---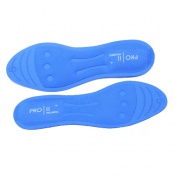 Revolutionary fluid-filled sports insoles
Absorb shock and reduce pressure
Cushion and massage the soles
Enhance balance for better performance
---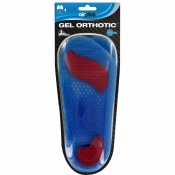 Absorbs shock with gel at heel and ball-of-foot
Breathable gel provides enhanced cushioning
Arch curvature helps to increase stability
Three-quarter insoles can be trimmed to fit most shoes
---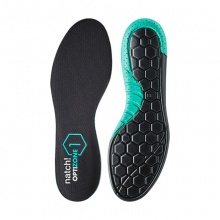 Lightweight insoles for slight foot deformities
Ideal for sufferers from excess pronation, skew foot, flat foot or heel spurs
Counteracts pain on inner edge of the foot
Provide increased stability and balance
---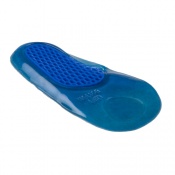 Gel comfort insoles for everyday activities
Absorb shock to shield the heels against impact
Reduce pressure on the balls of the feet
Enhance stability and reduce foot fatigue
---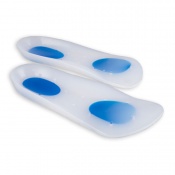 Durable three-quarter-length silicone insoles
Provide excellent arch and heel support
Absorb shock and reduce pressure
Will fit narrow and pointed shoes
---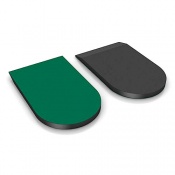 High thickness insole

Protects against stress on the heel

Made from Nitrogen injected material

3 sizes available for best fit
---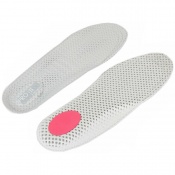 Lightweight comfort insole for sports
With shock absorption pads to protect heels
Trim-to-fit design for maximum comfort
Breathable mesh upper for reduced odour
---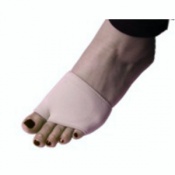 Elasticated fabric sleeve with a silicone gel pad
Cushions and protects the metatarsal heads
Reduces pain and discomfort in the ball of the foot
Supplied as a pair of sleeves
---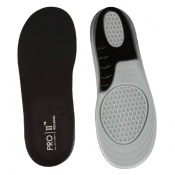 Sports insoles with revolutionary air and gel technology
Absorb shock to protect the heels and arches from impact
Breathable material reduces foot odour and keeps feet cool
Rough pattern massages sore feet and improves circulation
---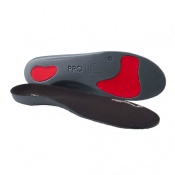 Hard-wearing orthotic insoles with EVA base
Poron pads add cushioning and absorb shock
Provide arch support to reduce fatigue
Suitable for high-impact sports
---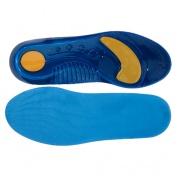 Sports insoles designed for low- to high-impact sports
Gel shock absorption pads at the metatarsals and heels
Contoured and cushioned to reduce foot fatigue
Soft fabric upper enhances user comfort
---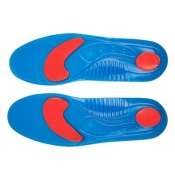 Gel insoles designed to absorb shock during sports
With metatarsal and heel pads for enhanced protection
Contoured design cushions sore and tired feet
Soft fabric upper for improved comfort
---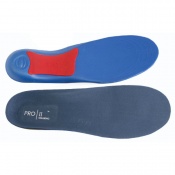 Orthotic insoles designed to fit sports shoes
Suitable for high-impact sports activities
Absorb shock and reduce pressure
Flexible arch strip prevents arch pain and injury
---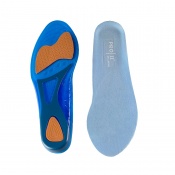 Sturdy and durable gel foam running insoles
Absorb up to 50% of shock upon impact
Provide support to reduce arch pain
Feature a massaging wave system for comfort
---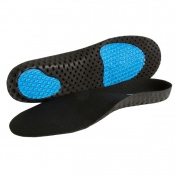 Orthotic insoles with unique bubble technology
Support, cushion and reduce impact
Alleviate plantar fasciitis and heel spurs
Suitable for most activities and sports
---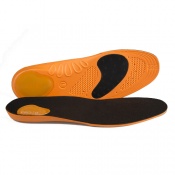 Insoles for high-impact sports
Reduce pressure on the balls of the feet
Absorb shock to reduce impact on joints
Heel seats ease pain and prevent injury
---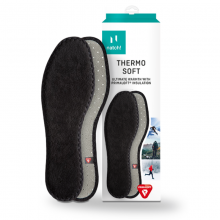 Eco-friendly warming insoles
Eleven sizes to fit most men and women
Keeps up to 38% of body heat inside shoe
Made from 90% recycled fibre
---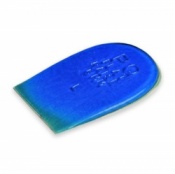 Absorbs and dissipates energy generated by heel strike
Protects from impact of heels on hard surfaces
Helps improve your leg length discrepancy
Heel Lift made from visco-elastic polymer
---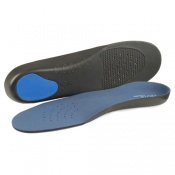 Orthotic insoles for everyday wear and sports
Absorb up to 50% of shock upon impact
Provide arch support to alleviate and prevent pain
Breathable and odour-absorbent for freshness
---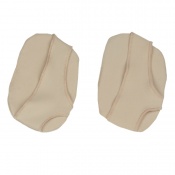 Discreet fabric and gel metatarsal pads
Absorb shock, reduce pressure and cushion
Designed to be used with most everyday footwear
Supplied as a pair of pads
---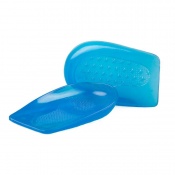 Soft and thin heel cups
Suitable for treating and preventing injury
Reduce pressure and shock at the heels
Correct over- and under-pronation
---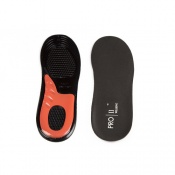 High-grade silica gel insoles for everyday use
Absorb shock and reduce pressure on feet
Rough dot pattern provides a gentle massage
Designed to be trimmed for a superior fit
---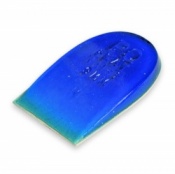 Absorbs and dissipates energy generated by heel strike
Protects from impact of heels on hard surfaces
Helps improve your leg length discrepancy
Heel Lift made from visco-elastic polymer
---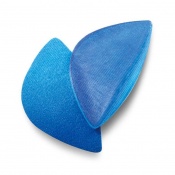 Support the arch to control the position of the foot
Relieve arch pain associated with a lack of support
Help to absorb shock, reduce friction and improve control
Suitable for plantar fasciitis and longitudinal arch cushioning
---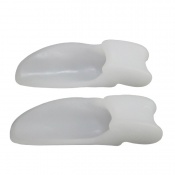 Two-in-one bunion protector and toe corrector
Made from soft gel that moulds for a custom-like fit
Reduces friction between shoes and bunions/hammer toes
Realigns the big toe to reduce pressure on the joint
---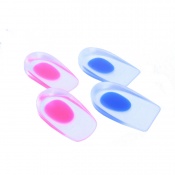 Dual-density silicone heel cups
Absorb shock and reduce pressure
Alleviate and prevent heel pain
Washable for good hygiene
---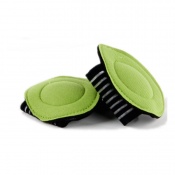 ​Pads to cushion and protect arches
Relieve and reduce arch pain and fatigue
Improve balance and body alignment
Suitable for use with most footwear
---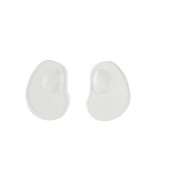 Gel ball-of-foot and arch support inserts
Reduce pain and discomfort
Self-adhesive for reliable support
Supplied as a pair of inserts
---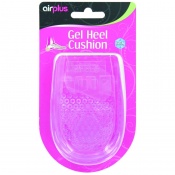 Cradles the heel for stability and support
Ideal for providing relief from heel spurs
Breathable gel provides enhanced cushioning
Lightweight and flexible for a slim fit in most shoes
---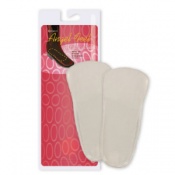 Advanced gel cushioning technology
Protect heels and arches against impact
Suitable for most shoe and boot types
For everyday wear and light sports
---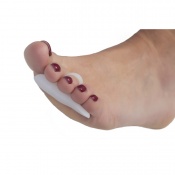 Soft gel crests to support hammer toes
Reduce pressure and shield against impact
Alleviate pain and discomfort
Supplied as a foot-specific pair
---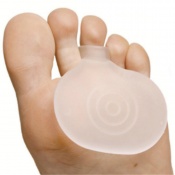 Comfortable and discreet gel metatarsal pad
Shields against impact and redistributes pressure
Reduces pain and fatigue in the ball of the foot
Supplied as a pair of metatarsal pads
---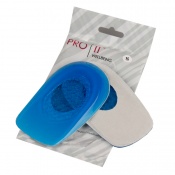 Shock-absorbing heel pads
Prevent heel pain and injury
Alleviate plantar fasciitis
Reduce stress in the lower limbs
---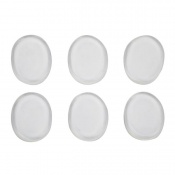 Discreet gel spots to protect feet from rubbing
Prevent calluses, corns, blisters and abrasions
Can be used to add cushioning for greater comfort
Supplied in a pack of 6 spots
---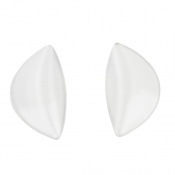 Discreet gel arch supports
Absorb shock and reduce pressure
Ideal for high, weak and fallen arches
Reduce pain caused by high heels
---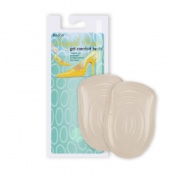 Lightweight gel heel pads
Advanced cushioning technology
Protect heels against impact
Suitable for most shoe styles and sizes
---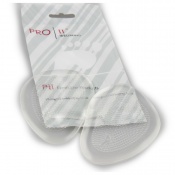 One pair of gel ball-of-foot cushions
Designed for use with high heels
Absorb shock and reduce pressure
Massage forefeet to relieve pain
---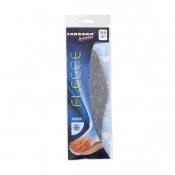 Thermo-control insoles for warmth
Absorb shock to reduce impact
Prevent perspiration and odour
Ideal for outdoor work and winter sports
---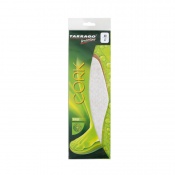 Cork and cotton insoles for daily wear
Reduce impact and prevent foot fatigue
Absorb perspiration to prolong shoe life
Suitable for most footwear types