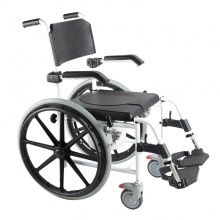 Three-in-one chair: Shower, Commode and Over-Toilet Pedestal
Comfortable seat with a removable section for personal cleaning
Large, quick-release rear wheels allowing self-propulsion
Height-adjustable seat and detachable footrests to fit a variety of users
---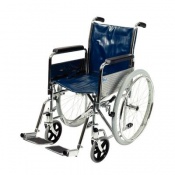 Made from heavy gauge steel for durability and reliability
Available in two seat widths, and fixed and folding backrest options
Incredibly comfortable and easy to maintain
Suitable for outdoor and indoor use
---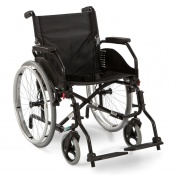 Durable wheelchair with effortless manoeuvrability
Adjustable design for optimised comfort and posture
Lightweight for easier day-to-day use and transport
Five seat widths available to suit your needs
---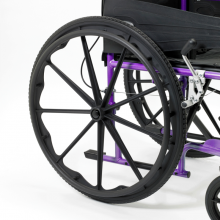 Spare or replacement back wheel for wheelchair
Compatible with the Escape Lite Self-Propelled Wheelchair
Easy to install without any special knowledge or skill
Makes it possible to keep using the wheelchair in case of a malfunction
---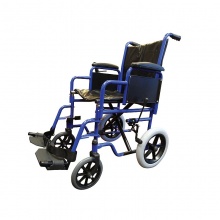 Versatility for transfer in and out of vehicles
Padded, drop down table top armrests
Swingaway, detachable and flip-up footrests
Rear 12" puncture proof tyres for better durability
---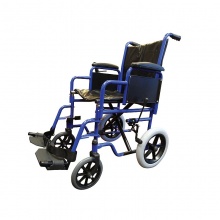 Crash-tested car transit wheelchair
Versatility for transfer in and out of vehicles
Padded drop-down tabletop armrests for comfort
Rear 12" puncture-proof tyres for better durability
--- ---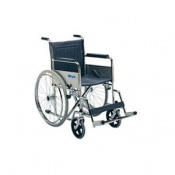 Ideal for locations with multiple users
Hard-wearing embossed vinyl upholstery for easy cleaning
Puncture-proof tyres for extra security and peace of mind
Fixed armrests, swing-away footrests and back for low maintenance
---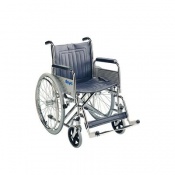 Promotes independence and self-reliance

Wide, puncture-proof tyres, ideal for outdoor use

Detachable armrests and footrests for convenience

Available in two different seat widths: 51cm and 56cm
---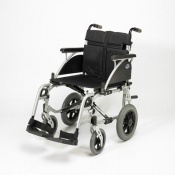 Practical and convenient for both the user and the attendant
Extremely comfortable and designed for full-time use
Puncture-proof tyres and rear anti-tippers for extra security
Holds a maximum load of 130kg (20 stone)
---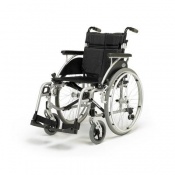 Designed for maximum practicality and full-time use
Promotes independence and self-reliance
Puncture-proof tyres and rear anti-tippers for extra security
Adjustable backrest and a half-folding back for comfort
---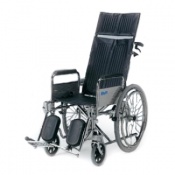 Reclines with infinite adjustment from vertical to horizontal position
Narrower seat width for better manoeuvrability

Self-propelled to promote independent living

Holds a maximum load of 115kg (18 stone)
---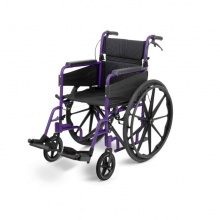 Exceptionally lightweight self-propelled wheelchair
Ideal for the independent and occasional user
Foldable design ensures ease of transport
Available in a choice of four colours
---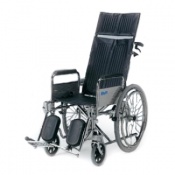 Reclines with infinite adjustment from vertical to horizontal position

Self-propelling wheels and rear anti-tippers for security

Covered in wipe-clean seat fabric for easy maintenance

Easily foldable for easy storage and transport
---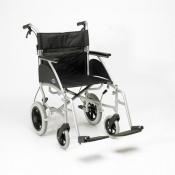 Highly versatile and easy to use
Designed for indoor and occasional outdoor use
Easily foldable and practical to store away
Padded upholstery for added comfort
---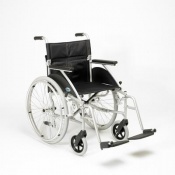 Suitable for indoor and outdoor use
Helps promote independence and self-reliance
Robust puncture-proof tyres that ensure secure use
Highly versatile and easy to use
---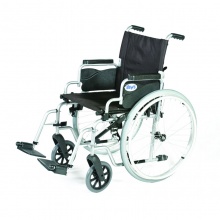 Designed for both part- and full-time use
Suitable to be used both indoors and outdoors
Offers great manoeuvrability in confined spaces
Comes with puncture-proof tyres
---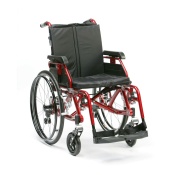 Rear adjustable shock absorbers;

Shock absorbing front castor's;

Adjustable armrests;

Long Reach Brakes;
---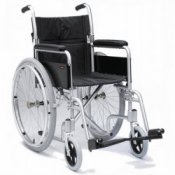 18" seat width;

Puncture proof front wheels;

Swing away footrest;

Height adjustable footrests.
---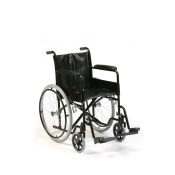 Lightweight and cost effective;

Removeable and height adjustable footrests;

Puncture proof tyres;

Parking brakes.
---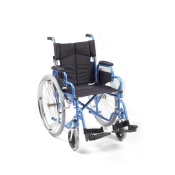 Padded backrest;

18" seat width;

Quick release rear wheels;

Available in three metallic colours;
---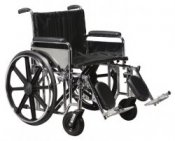 Crabon Steel Frame;

Double embossed vinyl upholstery;

Great Value for Money;

Max user weight 200kg (32st).
---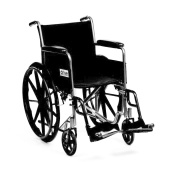 ---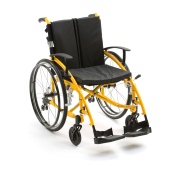 One-touch adjustable armrests;

Padded cushion and adjustable back canvas;

Long reach brake handles;

Quick release rear wheels.
---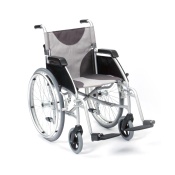 Two tone upholstery with rear pocket;

Silver aluminium frame with single cross brace;

Quick release footrests ;

Half folding back mechanism.
---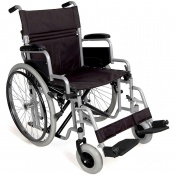 Practical wheelchair at an affordable price
Armrests are detachable for versatility
Heel support strap to keep the user in place
Swing away and removable footrests
---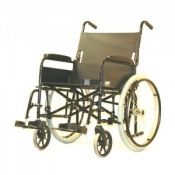 Self-propelled wheelchair for mobility and independence
Half-folding backrest for improved comfort and support
Removable swing-away footrests for good storage
Maximum user weight of 133kg (21 stone)
--- ---
--- Pair of castors for Coopers Shower/Commode Chairs
Converts the Self-Propelled Chair into an Attendant-Propelled Chair
Improves the manoeuvrability of your existing chair
Can also be used as spare or replacements
--- For use with the Lomax Uni 8 Wheelchair.
---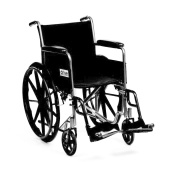 Replacement caster.
Compatible with Drive Medical Silver Sport.
Caster part only.
High quality replacement part.
--- For use with the Lomax Uni 8 Wheelchair.
---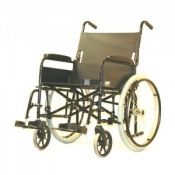 Replacement leg rest for the Lomax Uni 8 Wheelchair
Available in both left and right leg versions
Ideal as a spare or replacement part
Not suitable for other wheelchair models
--- Commode pan for the Coopers Attendant and Self-Propelled Shower/Commode Chairs
Can be used as a spare or a replacement
Fits securely into undercarriage of the chair
Ensures that your chair remains as hygienic as possible
--- Spare part for Invacare wheelchair
---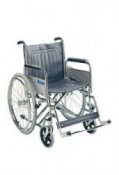 Folds for easy storage and transport

Moulded armrests for extra comfort

Adjustable leg-rests

Wipe clean seat fabric
---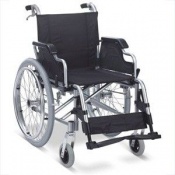 Folding Aluminium Self Propelled Wheelchair;

Rear drum attendant running brakes;

Removable footrests and fold down backrest;

Heel straps and calf strap, seat belt;
---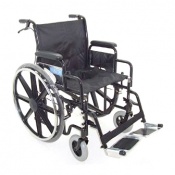 Extra wide Metallic Black steel wheelchair ;

Max user weight 150kg;

Swing away removable footrests;

Removable under desk armrests;
---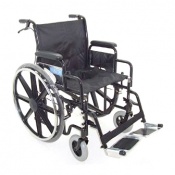 Extra wide Metallic Black steel wheelchair ;

Max user weight 150kg;

Swing away removable footrests;

Removable under desk armrests;
---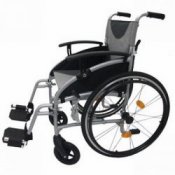 Swing away removable footrests with heel-loops;

Quick release rear wheels;

Fold down backrest with rear storage pocket, seat belt;

Push button height adjustable armrests;