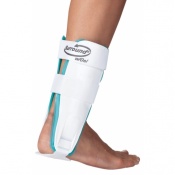 Ideal for acute-to-active phases of ankle recovery
Helps prevent inversion and eversion of the ankle
Features an air and gel bladder for cold therapy
Designed to treat tender or swollen ankles
---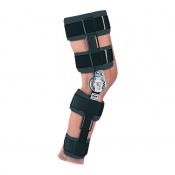 Immobilises and controls your range of motion
Ideal for ACL, PCL, MCL and LCL surgeries
Buckles allow for fast and easy strapping
Keeps you cool even in warmer climates
---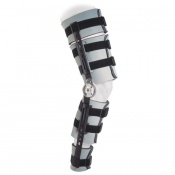 Telescoping bars allow the brace to fit a variety of patients
Precise range-of-motion control in 10° increments
The industry-standard post-operative knee brace
Ideal for ACL, LCL, MCL and PCL surgeries
---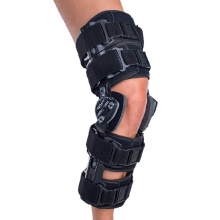 Customisable knee brace with a quick-lock mechanism
Ideal for a wide range of post-operative protocols
Offers complete range-of-motion control
Adjustable in length from 45cm to 59cm
---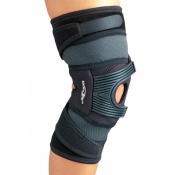 Dynamically pulls the patella during extension
Available with hinges for additional support
Breathable materials makes the brace light
Helps to reduce anterior pain during use
---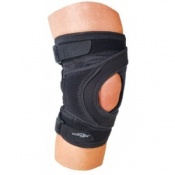 Designed for acute mild to moderate anterior knee pain
Features independent pull straps to realign the patella
Provides consistent corrective force on the patella
Includes removable plastic hinges for a tailored fit
---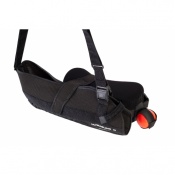 Promotes auxiliary air exchange to reduce risk of infection
Effectively immobilises the shoulder in a neutral position
Panel can be opened easily to perform arm exercises
Moisture-wicking technology provides greater comfort
---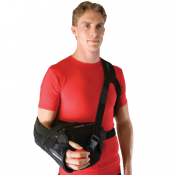 Maintains shoulder and arm in an externally rotated position
Includes a comfortable foam pillow for added compliance
Designed with moisture-wicking fabric for long-term use
Derotational shoulder strap holds the sling in place
---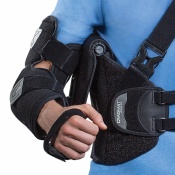 Innovative shoulder immobiliser for quick and comfortable recovery
Suitable for post-operative immobilisation in a least 15 degrees of abduction
Precision-based system allows the patient to flex and extend their arm
Provides four angles of immobilisation in one brace for optimal versatility
---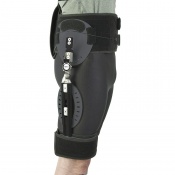 Features a compression belt to support the lower back
Lightweight in design for improved comfort during use
Designed to support your hip following an operation
Universal sizing adapts to the left or the right hip
---
---
---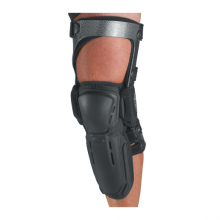 Compatible with a number of Knee Ligament Braces
Made from a hard plastic shell to absorb shock
Protects the knee and shin against impact
Ideally suited to motor sports athletes
---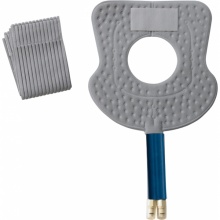 ---
Motocross knee brace pack with robust knee brace and accessories
The ultimate knee brace kit for motocross and extreme sports
Suitable for moderate to severe ACL instabilities, reconstruction and deficiencies
Impact Guard absorbs shock while the Lycra Undergarment prevents chafing
---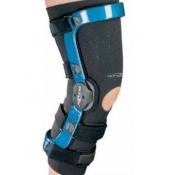 Suitable for use with a range of Donjoy Knee Braces
Improves your confidence to help you return to sports
Prevents your support from digging into your skin
Made from neoprene to prevent allergic reactions
--- Replacement Liner;
For Nextep Contour Walker.
--- Five knee pads for the Donjoy Armor Professional Knee Brace with Fourcepoint

Helps support the knee when worn with the knee brace

Ideal for extreme and contact sports

Can be purchased as spares or replacements
---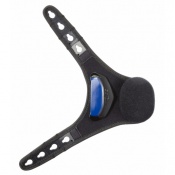 Designed for use with rigid and functional Donjoy knee braces
Easy to apply and remove for more tailored support
Adjustable in design so you get the best fit possible
Stabilises and supports the patella for your safety
--- Foam insert only;
For ProCare SacroLumbar Support.
---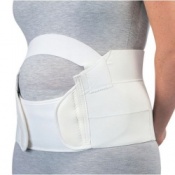 8" plush elastic belt;
Helps relieve pregnancy discomforts;
Compression and support for lumbar area;
Suitable through all stages of pregnancy.
---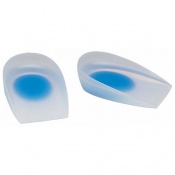 Helps reduce discomfort caused by shock and vibration
Heel cups are sold in pairs to protect both your heels
Medical-grade soft silicone for added comfort
Softer centre in heel region to reduce strain
---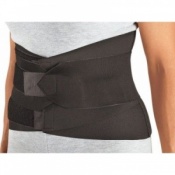 9" elastic support;

Double side pull compression straps;

Optional Foam Lumbar Pad;

Provides support and compression.
---
--- Designed for use with the Maxtrax Ankle Walker Boot
Prevents walker boot from scratching your skin
Liner is washable for improved hygiene
Ideal as a spare or replacement liner
--- Designed for use with the Maxtrax Walker Boot
Helps you remain as comfortable as possible
Liner is washable for improved hygiene
Ideal as a spare or replacement liner
--- Replacement straps for the Donjoy Legend Knee Brace
Fits the left side medium brace for ACL injuries
Ensures that you aren't left without your knee brace
Ideal in case the straps supplied snap
---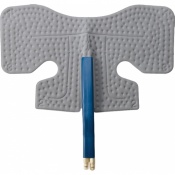 Evenly distributes cold therapy throughout pad
Designed for use with the IceMan Clear 3
Reduces pain and swelling in the area
Helps speed up the recovery process
---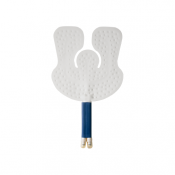 Evenly distributes cold water throughout the pad
Helps manage post-operative pain and swelling
Delivers cold therapy to the affected area
Sterile Cold Pad for improved user safety
---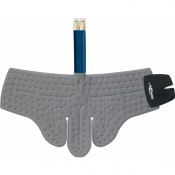 Semi-close loop recirculation system for consistent cold
Evenly distributes cold therapy throughout pad
Helps reduce pain and swelling in the ankle
Speeds up the rehabilitative process
---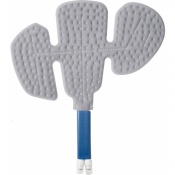 Reduces pain and swelling while speeding up rehabilitation
Created for use with the Donjoy IceMan Clear 3 Unit
Comes with a wrap to secure pad around the hip
Available for your left or your right hip