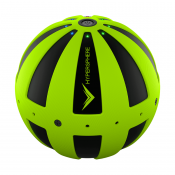 The Vibrating Ball for a combination of pressure and vibration
3 speed settings: low (28Hz), medium (32Hz) and high (38Hz)
Includes rechargeable lithium-ion batteries that give over 2 hours of use per charge
Comes with a 1-year warranty
---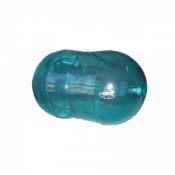 Inflatable roller which massages and supports body
Relieves tension
Supports spine, leg and shoulders
Can increase pelvic floor strength
---
Made with durable closed-cell foam for longer life
Great for fitness and therapy use, at home or in a clinic
Includes exercise instructions for effective workouts
Two lengths available for different needs and uses
---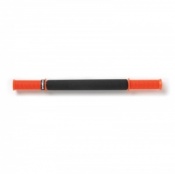 Tiger Tail's most popular foam roller
18" design makes it perfect for personal use and easily portable
Works on all major muscle groups
Roll anywhere, without having to get on the floor
---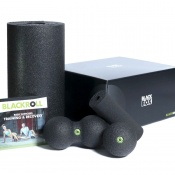 ---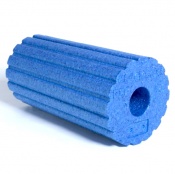 Groove Pro Roller for improved blood circulation
Suitable for all exercises on the ground
Environmentally friendly and 100% recyclable
Water resistant, easy to clean and completely odourless
---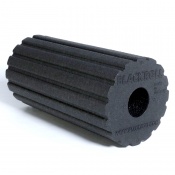 Groove Standard Roller for improved blood circulation
Suitable for all exercises on the ground
Environmentally friendly and 100% recyclable
Water resistant, easy to clean and completely odourless
---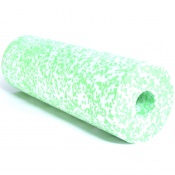 BlackRoll Med 45 Roller for regeneration and mobilisation of muscles and fascia
Environmentally friendly, 100% recyclable, water resistant and easy to clean
Softer than BlackRoll Standard by 20%; ideal for beginners, yoga and Pilates
Maximum weight capacity of 75kg
---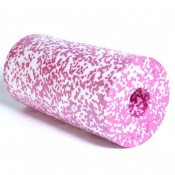 BlackRoll Med Roller for regeneration and mobilisation of muscles and fascia
Environmentally friendly, 100% recyclable, water resistant and easy to clean
Ideal for beginners with 20% softer design the the standard BlackRoll
Maximum weight capacity of 75kg
---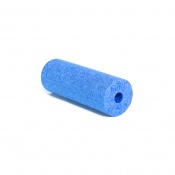 Mini Roller, ideal for travel, with all the benefits of a Standard Roller
Suitable as a connection piece of two BlackRolls
Environmentally friendly and 100% recyclable
Water resistant, easy to clean and completely odourless
---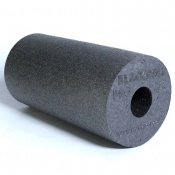 BlackRoll Pro Roller for a higher level of massage intensity
Recommended for professional athletes and people with a higher body weight
Environmentally friendly and 100% recyclable
Water resistant, easy to clean and completely odourless
---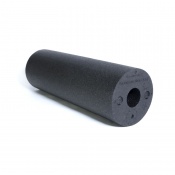 Standard Roller for improved blood circulation
Suitable for all exercises on the ground
Environmentally friendly and 100% recyclable
Water resistant, easy to clean and completely odourless
---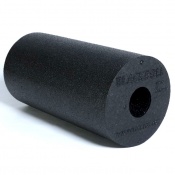 Standard Roller for improved blood circulation
Suitable for all exercises on the ground
Environmentally friendly and 100% recyclable
Water resistant, easy to clean and completely odourless
---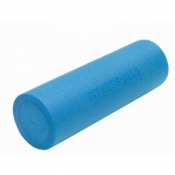 Relieves muscular tension
Available in 18inch or 36inch
Popular with runners and other athletes
Enhances balance, flexibility and strength
---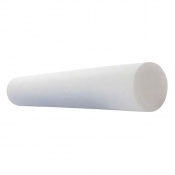 Hard inner core helps you develop stability
Incredibly versatile – great for stretching, core strength and more
Huge range of sizes available to match your needs
Available in round and half versions
---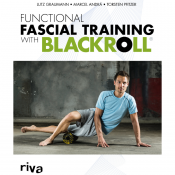 BlackRoll Book about self-massage, fascia training and functional training
Includes various training regimes and 42 fully illustrated exercises
Ideal for personal trainers, professional routines and home use
Written by experts in sports medicine, exercise physiology and pain therapy
---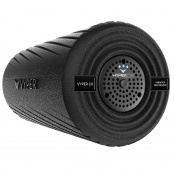 The world's most powerful vibrating fitness roller
Stronger, sleeker and even more durable than Hyperice Vyper
Provides deep muscle activation and trigger point release
Great for increasing circulation, relaxing muscles and recovery
---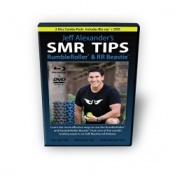 Learn the best techniques of using the Rumble Roller and Beastie Series.
Two disc combo pack; includes Blu-Ray & DVD.
Over three hours of educational tips relating to SMR.
Watch a segment then go practice!
---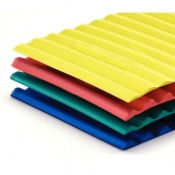 Ridged design ideal for myofascial release and more
Helps increase muscle flexibility – great for fitness and therapy
Designed for TheraBand Pro Foam Rollers for extra versatility
Four densities available for progressive development
---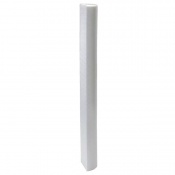 Made with durable closed-cell foam for longer life
Great for fitness and therapy use, at home or in a clinic
Includes exercise instructions for effective workouts
Half design great for more stable use
---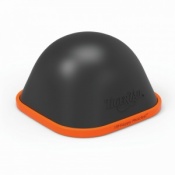 Inventive tool for muscle massage, like a stationary foam roller
Grippy, flat base ensures it won't move out of place
Use against a wall, or on the floor, chair or bed
Dimensions: 5.5" x 5.5" x 3.25"
---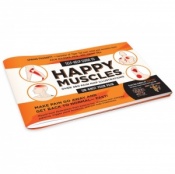 Trouble-shooting guide with over 250 muscle knot illustrations
Contains pain patterns, knot locations and self-help treatments
Easy-to-follow format covers all muscle groups from head to toe
80 pages
---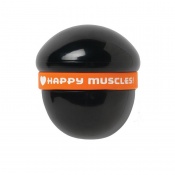 Compact handheld massager for deep muscle relief
Three trigger point curves apply differing amounts of pressure
Tiny size (2.75" massage surface) means you can take it anywhere
Hard, firm and smooth surface glides over clothing
---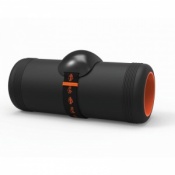 Ultimate accessory for any foam roller, for a more intense massage
Elevates the roller into a more powerful and penetrating tool
Curved, firm shell provides deep muscle relief for improved mobility
Just strap around your foam roller to use
---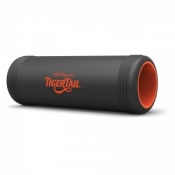 Effectively breaks up knots and releases tightness
15" design is sturdy yet still portable
Works on all major muscle groups
Smooth surface doesn't trap bacteria
---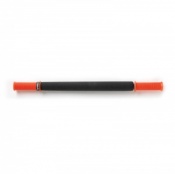 Tiger Tail's longest portable foam roller at 22"
Extra length makes it ideal for larger people, or massaging another person
Works on all major muscle groups
Roll anywhere, without having to get on the floor
---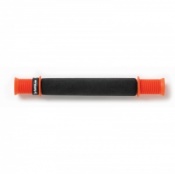 Ultra compact and travel-friendly 12" foam roller
Perfect for use as a foot massager
Works on all major muscle groups
Roll anywhere, without having to get on the floor
---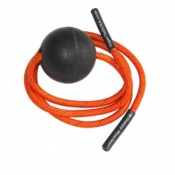 Innovative massage ball on a rope
Small size means you can take it anywhere
Perfect for getting to hard-to-reach areas of the body
Ball slides on the rope, allowing you to position it however you like
---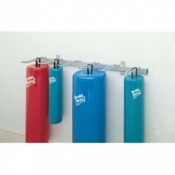 Rack to store Tumble Forms Rolls
Stores up to 12 rolls at a time
Eliminates tripping hazards
Keeps your rolls safe and intact