Bed pad overlay for helping with or preventing pressure sores
Non-powered product suitable for level 3 and 4 wounds
Regulates body temperature for greater user comfort
Can be used on bed and chair for 24-hour protection
---
Bed pad for helping with or preventing pressure sores
Non-powered product suitable for level 3 and 4 wounds
Regulates body temperature for greater user comfort
Can be used on bed and chair for 24-hour protection
---
Suitable for use with the Full-Size Acute Bed Sore Overlay
Surface can be easily wiped for improved hygiene
Provides an additional layer on top of the overlay
Ideal for sufferers of incontinence due to easier cleaning
---
Hot washable;

Large size skin;

Dense, durable pile.
---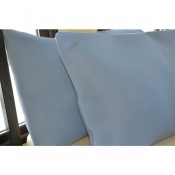 Pillowcase for helping with or preventing pressure sores
Double-layer case provides extra support and comfort
Relieves pressure on the head and around the ears
Washable for continued use and improved hygiene
---
Suitable for use with the Community Bed Sore Pad
Surface can be easily wiped for improved hygiene
Provides an additional layer on top of the pad
Ideal for sufferers of incontinence due to easier cleaning
---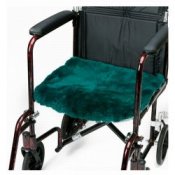 100% natural sheepskin fleece;

Prevents pressure sores;

Washable up to 80C;

Fits all sizes of wheelchairs;
---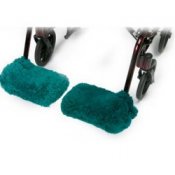 High wool density support;

Prevents pressure sores;

Easy to fit in seconds;

Fits all sizes of wheelchairs;
---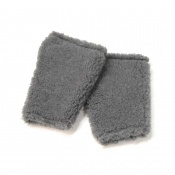 Soft supports to use with lifting slings
Available in three different sizes
Perfect for pain-sensitive users
Supplied as a pair
---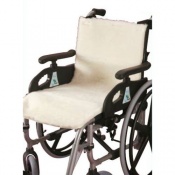 Fits all sizes of wheelchairs and most mobility scooters
Wool pile fleece cover that offers warmth and comfort
Prevents user from developing pressure sores
Machine washable to aid decontamination
---
Temperature-regulating wool underblanket

Useful for Raynaud's disease and arthritis

Available to buy in 3 mattress sizes

Pressure relieving for added comfort
--- Pure wool pile;
Honey beige colour;
Strong loops to hook;
Complete with arm covers.
---
Modular foam inner;
Natural pressure relief;
100% wool pile cushion cover;
43 x 41 x 10 cm/17 x 16 x 4 inches.
---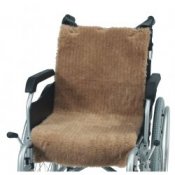 Full back and seat fleece cover;

Stays in place with sturdy wheelchair handle loops;

Wool offers comfort and absorbs perspiration;

Machine washable.
---
Padded foam cushion enclosed in a soft fleece covering
Ideal for helping low-mobility users in and out of vehicles
Facilitates turning and positioning with a 360° turntable
Lets pain-sensitive users sit comfortably on long journeys
---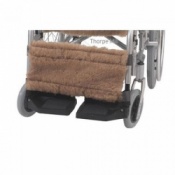 --- Pressure reducing wheelchair arm covers
Ideal for people looking to maximise chair comfort
Pure wool design provides lasting quality
Supplied as a pair of rests
---
Suitable for the relief from and prevention of pressure sores and ulcers
Made from 100% pure new wool to absorb perspiration
Ideal for use on beds, chairs, sofas and wheelchairs
Allows the skin to breathe more effectively
---
Deep pile 100% polyester bed fleece
Provides comfort to bony parts of the body
Ideal for hospital and community use
Easy to wash and dry for good hygiene