Four layer bed overlay pad for preventing pressure sores
Capable of treating level 3 and 4 wounds
Temperature regulating design prevents overheating
Supports the full body from head to toe
---
Bed overlay pad for managing and preventing pressure sores
Non-powered product suitable for level 3 and 4 wounds
Helps keep users cool and comfortable
Portable pad can provide pressure relief anywhere
---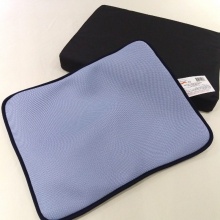 Seat pad for managing and preventing pressure sores
Offers relief from stages 2, 3 and 4 pressure sores
Breathable design prevents overheating
For high risk use when combined with a foam cushion
---
Hot washable;

Large size skin;

Dense, durable pile.
---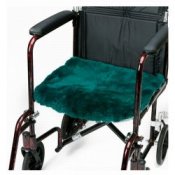 100% natural sheepskin fleece;

Prevents pressure sores;

Washable up to 80C;

Fits all sizes of wheelchairs;
---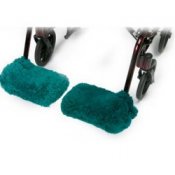 High wool density support;

Prevents pressure sores;

Easy to fit in seconds;

Fits all sizes of wheelchairs;
---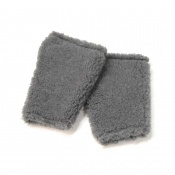 Soft supports to use with lifting slings
Available in three different sizes
Perfect for pain-sensitive users
Supplied as a pair
---
Temperature-regulating wool underblanket

Useful for Raynaud's disease and arthritis

Available to buy in 3 mattress sizes

Pressure relieving for added comfort
---
Modular foam inner;
Natural pressure relief;
100% wool pile cushion cover;
43 x 41 x 10 cm/17 x 16 x 4 inches.
--- Pure wool pile;
Honey beige colour;
Strong loops to hook;
Complete with arm covers.
---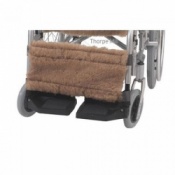 ---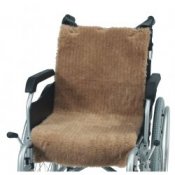 Full back and seat fleece cover;

Stays in place with sturdy wheelchair handle loops;

Wool offers comfort and absorbs perspiration;

Machine washable.
---
Padded foam cushion enclosed in a soft fleece covering
Ideal for helping low-mobility users in and out of vehicles
Facilitates turning and positioning with a 360° turntable
Lets pain-sensitive users sit comfortably on long journeys
--- Pressure reducing wheelchair arm covers
Ideal for people looking to maximise chair comfort
Pure wool design provides lasting quality
Supplied as a pair of rests
---
Suitable for the relief from and prevention of pressure sores and ulcers
Made from 100% pure new wool to absorb perspiration
Ideal for use on beds, chairs, sofas and wheelchairs
Allows the skin to breathe more effectively
---
Deep pile 100% polyester bed fleece
Provides comfort to bony parts of the body
Ideal for hospital and community use
Easy to wash and dry for good hygiene