Suitable for those at high risk of pressure ulcer development
Combines contoured foam with a gel sac at the rear
Gel sac helps to reduce pressure on the ischial tuberosities
Castellated contoured surface provides stability and support
---
Fully rotational – no top or bottom
Both foam and gel to provide superior relief
Silicone fluid gel flows between viscoelastic foam layers
Suitable for medium to high risk patients
---
Inflatable cushion for At Risk to Very High Risk users
Designed for use in static chairs and general wheelchairs
Redistributes pressure to prevent pressure ulcer development
Securely straps in place for safer use
---
Lightweight pressure relief cushion designed for 24-hour patient care
Suitable for patients at high to very high risk of pressure sore development
Hybrid foam and air design reduces the risk of 'bottoming out'
Supplied with a protective high moisture vapour transmission cover
---
Combination of TruGel and FloGel for maximum pressure relief
Anatomically contoured gel and foam for increased circulation
Ensures excellent medial and lateral thigh positioning
Easy to clean, suitable for incontinent users
---
Fully rotational, no top or bottom
Suitable for incontinent users
Uses foam and gel to relieve pressure
Conforms to the shape of the user
---
Dynamic Therapy Seat Cover designed for High Risk Patients
For use in a care home or nursing environment
Available in either a 17 inch or 20 inch size
Can be used with the Artemis Pump
---
Pressure relief cushion providing dynamic pressure therapy
Suitable for those at high risk of pressure sore development
Provides alternating therapy to reduce high-pressure zones
Automatically detects weight and adjusts pressure
---
Pressure relief cushion for high-risk pressure patients
Complete with cushion, pump and replacement cushion option
Allows for catered pressure and a choice between static or alternating relief
Removable cells supported by a waterproof, antimicrobial cover
---
Lightweight and portable pressure relief cushion
Ideal for those at low risk of pressure sores
Ideal travel cushion for wheelchairs, stadium seats or recliners
Machine washable, antifungal and odour resistant
---
Basic level skin protection, support and comfort
Suitable for low risk pressure risk patients
Easy to set-up, inflate and adjust
Help to relieve pressure sore pain
---
Suitable for moderate to high risk users;
Non-slip base;
Suitable for users up to 108kg (17st);
Welded version available in 7 sizes.
---
Pressure relief rating: Low risk
Suitable for low risk pressure risk patients
Easy to set-up, inflate and adjust
Designed for use as an incontinence cover
---
Includes the cushion and pump for the full pressure-relief system
Made with a water-resistant cover to protect against spills
Alternating air cushion system relieves pressure
Ideal for patients at high risk of pressure sores
---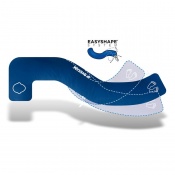 Rectifies severe postural issues to boost pressure relief
Most effective when placed behind the head and between the legs
Provides a preventative treatment for pressure sores
Supplied with a two-way stretch, vapour-permeable cover
---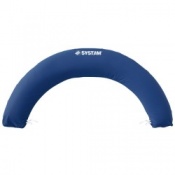 Positioning aid to enhance pressure relief and comfort
Ideal for those with low muscular control at risk of pressure sores
Holds the pelvis in place when user is in semi-Fowler or dorsal position
Helps to relieve pressure on the elbows as part of a pressure relief system
---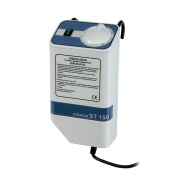 Quiet so you can get the rest you need throughout use
Helps prevent you from developing pressure sores
Analogue pump for BOS cushions and mattresses
Pump has eight settings for adjustable air flow
---
Cushion air alternates to relieve pressure on the buttocks
Supports a maximum user weight capacity of 18.9 stone
Water-resistant cover protects against spills and urine
Made for patients at high risk of pressure sores
---
Suitable for patients at low to medium risk of pressure sore development
Features a combination of highly resilient foam and two types of gel
Fluid and high-reticulation gels work together for comfort and pressure relief
Impermeable design makes this cushion suitable for incontinent users
---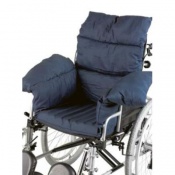 Eases pressure to prevent the development of sores
Quilted pads to cover wheelchairs and day chairs
Provides comfort for those with mobility issues
Pads are fully machine washable
---
Comes with incontinence, water-resistant cover
Recommended for users with moderate risk of skin breakdown
Valued for its simplicity and ease of use
Constructed from varying density of foam to form the thigh troughs and pelvic bucketing.
---
Inflatable cushion and mattress overlay for Very High Risk users
Redistribute pressure to prevent pressure ulcer development
Deflate for ease of transportation while travelling
Pump included for quick and easy inflation
---
Ultimate pressure relief wheelchair cushion
Dual layer of foam for stability and comfort
Gel insert at rear of cushion for additional support
Supplied with a non-slip cover
---
Pressure relief level: At risk
Provides comfort for both chairs and wheelchairs
Filled with innovative SoftCells for body-conforming relief
Auto-adjusting valve adapts to weight and shape for optimal cushioning
---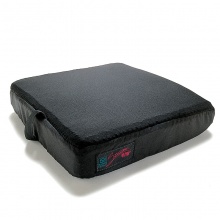 Cushion cover to provide extra pressure relief
Ideal for increasing comfort without high-end costs
Fits over most wheelchair cushions to enhance comfort
Features a StimuLite honeycomb top layer and foam base
---
Suitable for patients at high risk of pressure sore development
Anatomically moulded foam base with a two-part gel top layer
High and low density gels work together for stability and comfort
Supplied with a waterproof, breathable cover with non-slip base
---
Provides the user with the ultimate in comfort

Ideal for wheelchair users and those seated for long periods

Made with a combination of high resilience foam and silicon gel

For users at high risk of developing pressure sores
---
Assists patient movement and management of existing sores
Suits users at high risk of developing pressure sores
Gives specific ischial and perineal pressure protection
Provides excellent pressure relief and stability
---
Four independent sections of FloGel
Viscoelastic foam upper layer, recovery foam base
Ideal for pressure relief in medium risk patients
Lightweight and easy to transport
---
Sculpted base provides correct positioning.

Maintains posture and ensures stability.

Ideal for bariatric patients.

For users at high risk of developing pressure sores.