Powerstep Range
The unique Powerstep Range features a foot support system that goes beyond foot comfort. The professional podiatrist Dr Les Appel specifically designed the entire Powerstep Range line to prevent and relieve foot, knee and lower back pain. The Powerstep orthotic line takes foot comfort further than the standard insoles you're used to wearing and allows you to do the things you love, pain-free.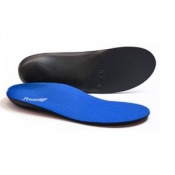 Strong, medical-grade support;

Deep heel cradle;

Double layer and low profile casing

Friction reducing top fabric.
---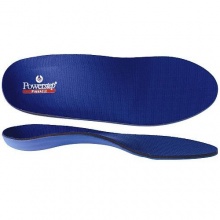 Securely cradles the heel for extra comfort, cushioning and support
Helps eliminate pain in the heel, arch, ankles, knee and lower back
Powerstep insoles provide medical-grade foot support
Prevents excessive inward rolling motion of the foot
---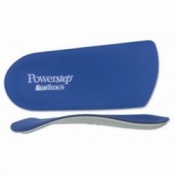 Strong, medical-grade support;

Ultra slim design;

3/4 length allowing for variety of shoes;

Friction reducing top fabric.
---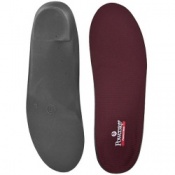 Stabilising heel cup and platform;

Hypurcel foam for plush cushioning;

Micro thin, mildly angled heel platform;

Relief and prevention for over pronators.
---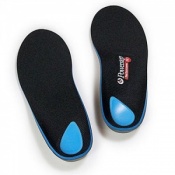 Firm but flexible arch support;
Deep heel cup with a 2-degree medial post;
Shock absorbing cushioning for enhanced comfort;
Ideal for mild to severe over pronation, metatarsal pain, heel or arch pain.
---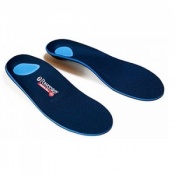 Reduces excessive pronation;
Stabilising heel cradle provides support;
Extra heel cushioning helps heel pain;
Cushioned with comfortable shock absorbing Poron.
---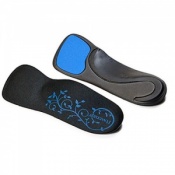 Designed specifically for ladies' shoes including high heels, wedges, pumps, boots, sandals and more

Transforms the comfort and support of your shoes while protecting your feet
Ultra-slim, tapered profile so your feet don't feel squeezed inside your shoe
Full arch support and extra cushioning for impact protection where you need it most
---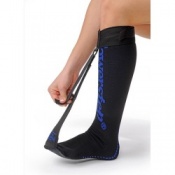 Adjustable dorsiflexion strap;
Pulls the toes to stretch foot & ankle muscles;
Provides a gentle and effective stretch;
Helps alleviate heel pain, Plantar Fasciitis & Achilles Tendonitis.