Powerstep Insoles
Powerstep produce high-quality, affordable orthotic and medical insoles. Their insoles are ideal for a wide range of conditions and body types, from the very young to the very old. For more information or a recommendation from the product experts in our Customer Care Team, you can get in touch over the phone at 020 7720 2266 or email us at helpdesk@healthandcare.co.uk.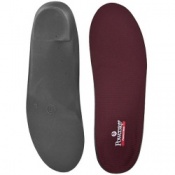 Stabilising heel cup and platform;

Hypurcel foam for plush cushioning;

Micro thin, mildly angled heel platform;

Relief and prevention for over pronators.
---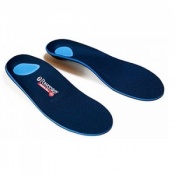 Reduces excessive pronation;
Stabilising heel cradle provides support;
Extra heel cushioning helps heel pain;
Cushioned with comfortable shock absorbing Poron.
---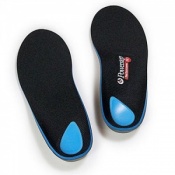 Firm but flexible arch support;
Deep heel cup with a 2-degree medial post;
Shock absorbing cushioning for enhanced comfort;
Ideal for mild to severe over pronation, metatarsal pain, heel or arch pain.
---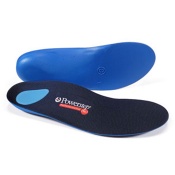 Highly supportive insoles with a slimline design
Includes heel cup and pad for stability and comfort
Made from high quality EVA foam to absorb shock
Only available for professional purchase
---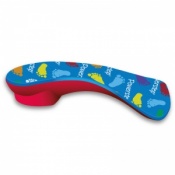 Colourful kid's orthotic insoles
Provides support to heel and arch
Shock-absorbing double-layer EVA
Antimicrobial top fabric for lasting freshness
---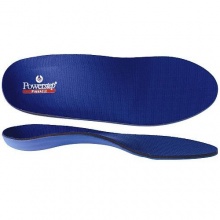 Powerstep insoles for medical-grade foot support and stability
Helps to eliminate pain in the heel, ankles, knee and lower back
Suitable for sportspeople, workers, elderly and more
Provides a solution to prolonged foot pain
---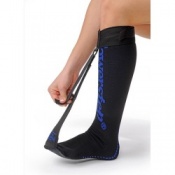 Adjustable dorsiflexion strap;
Pulls the toes to stretch foot & ankle muscles;
Provides a gentle and effective stretch;
Helps alleviate heel pain, Plantar Fasciitis & Achilles Tendonitis.
---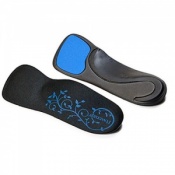 Designed specifically for ladies' shoes including high heels, wedges, pumps, boots, sandals and more

Transforms the comfort and support of your shoes while protecting your feet
Ultra-slim, tapered profile so your feet don't feel squeezed inside your shoe
Full arch support and extra cushioning for impact protection where you need it most
---
Strong, medical-grade support
Deep heel cradle
Double layer and low profile casing
Friction reducing top fabric
---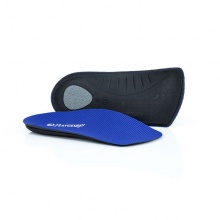 Strong, medical-grade support;

Ultra slim design;

3/4 length allowing for variety of shoes;

Friction reducing top fabric.
If you're interested in learning more about insoles, why not have a look at www.shoeinsoles.co.uk, our sister website dedicated to all things feet?