Podotech Insoles
Focusing on practical, innovative and affordable insoles and shoe inserts, Podotech have become leaders in producing effective podiatry solutions. Their 100% wool felts are comfortable, resilient and long lasting. For more information or a recommendation from the product experts in our Customer Care Team, you can get in touch over the phone at 020 7720 2266 or email us at helpdesk@healthandcare.co.uk.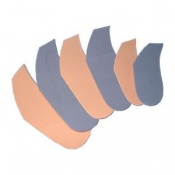 Wedges suitable for medial and lateral posting
EVA foam construction for long-lasting support
Pair of inserts for use with Podotech Express Kits
Available in four sizes and two versions
---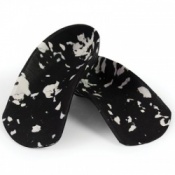 Sizes for small children
Fun design
Medium density
Medial calcaneous support
---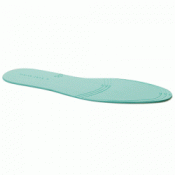 Non-slip bottom.
Designed to target specific conditions.
2mm thickness on forefoot and 3mm thickness on heel.
sold in pairs.
---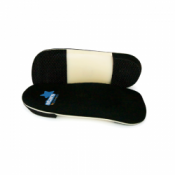 Designed to feel like custom orthotics
Thermo-mouldable shells
Antimicrobial top covers
Suede at arch to stop slipping
---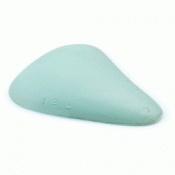 Template insole.
Enables clinicians to make bespoke insoles.
Sold in pairs.
Hardness: A15-20 Shore A.
---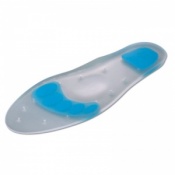 Protection provided from the heel to the forefoot for comfort and support
Raise situated under the metatarsal area to protect it from impact
Vented insoles to improve circulation around the foot
Available in a range of sizes to suit your needs
---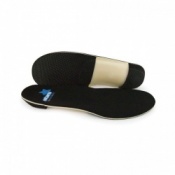 Designed to feel like custom orthotics
Thermo-mouldable shells
Antimicrobial top covers
Flexible shells ideal for older patients and sports patients
---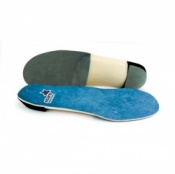 Designed to feel like custom orthotics
Thermo-mouldable shells
Antimicrobial top covers
Suede on base prevents slipping
Leatherette cover for a premium finish and can be wiped clean
---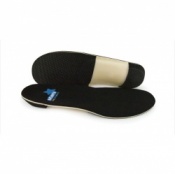 Designed to feel like custom orthotics
Thermo-mouldable shells
Antimicrobial top covers
Open forefoot for customisation
Podotech Stars most versatile orthotic