Plaster Cast Sandals
Welcome to our Plaster Cast Sandals page. We have high-quality plaster cast shoes at a very competitive price for use as post-operative cast shoes. They provide protection for post-operative procedures, plaster casts, fibreglass casts and bandaged feet.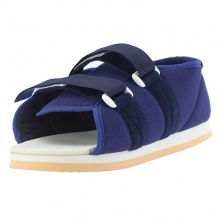 Adjustable medical shoe with padding
Suitable for post-operative healing
Features adjustable straps for thick dressing
With a rigid, non-slip sole for stability
---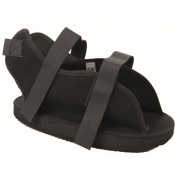 Hardwearing canvas upper
Three-layer EVA construction for superior shock absorption
Rocker bottom sole to encourage correct gait
Three stitched touch-and-close straps for easy fastening
---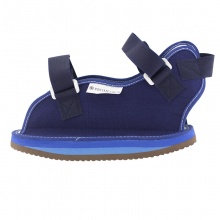 Cast sandal with hard-wearing canvas upper
Designed for use with weight-bearing casts
Features a rigid non-slip rocker sole
To be worn on the left or right foot
---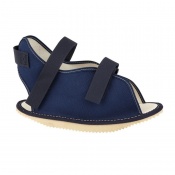 Hard wearing canvas for durable use

Non-slip sole improves safety

Universal left/right for maximum versatility

Ideal for improve ambulation in plaster casts
---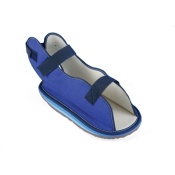 Hard wearing canvas;

Non-slip sole;

Universal left/right;

Available in 2 sizes.
---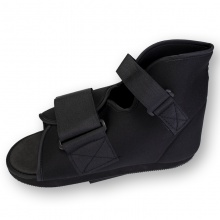 Hard wearing cast sandal
Suitable for protecting casts and dressings
Non-slip rocker sole for increased stability
Secure and adjustable fastenings
---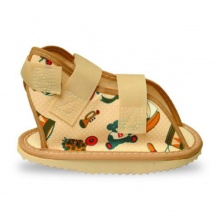 Strong and durable paediatric sandal
Suitable for children with foot casts or dressings
Non-slip grooved rocker sole
Velcro fastening for adjustable wear
---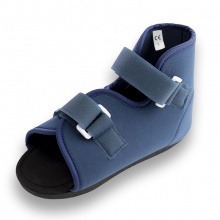 Nylon-faced padded upper cast sandal
Paediatric design suitable for casts and dressings
Designed for long-term wear
Features a non-slip rocker sole
---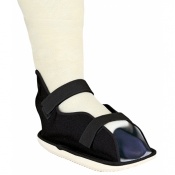 Includes forefoot and heel loop lock contact closure for easy application
Features an ethylene vinyl acetate (EVA) rocker sole for a natural gait
Constructed in a sandal style with durable canvas upper for comfort
Designed to be uses on lower leg casted fractures
---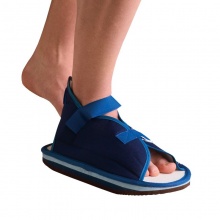 Ideal for use after plaster cast application

Allows for normal walking motion and balance

Prevents slipping

Available in 4 sizes