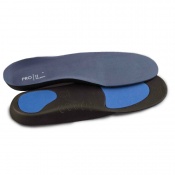 Orthotic insoles with arch support
Correct foot posture and over-pronation
Pads to cushion the first metatarsal bones
Ideal for daily use and impact sports
---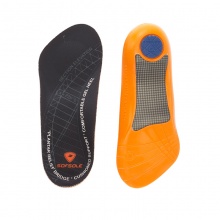 Pair of insoles for plantar fasciitis pain relief
Comfortable solution for men with plantar fascia pain
Relieves heel spur pain thanks to gel in the heel
Fits most footwear types thanks to a ¾ length design
---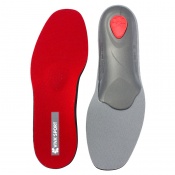 Viva insoles designed for sports shoes
Features micro-air chambers to reduce impact
Metatarsal pad relieves ball of foot pain
Available in 13 sizes and suitable for both men and women
---
Features targeted Sorbothane protection with moulded heel cups and arch support
Ideal for any activity where the forefoot and heel are subject to the most impact
Suitable for all sports, hiking, walking, leisure activities and everyday use
In-built arch support prevents and alleviates arch pain and fallen arches
---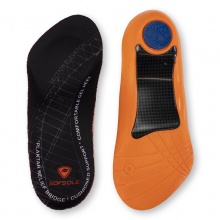 Pair of insoles for plantar fasciitis pain relief
Comfortable solution for women with plantar fascia pain
Relieves heel spur pain thanks to gel in the heel
Fits most footwear types thanks to a ¾ length design
---
Combines biomechanical pronation control with unrivalled shock impact protection
The professional's choice of insole for preventing foot and leg discomfort
Features a heel cup and stabilising arch that both help cradle your feet
Ensures that feet are correctly supported, aligned and cushioned
---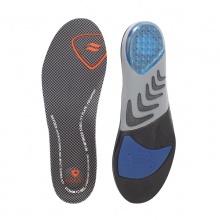 Pair of shoe insoles with stabilising arch and heel plate
Designed to reduce impact and improve comfort
Shock absorption provided by a polymer gel layer
Keeps feet fresh with COOLMAX moisture-wicking layer
---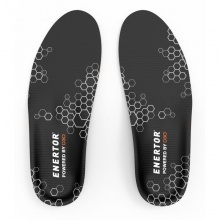 Only insoles used and endorsed by Usain Bolt
Durable and moulded soles for improved fit
Absorbs shock to protect against impact
Improves foot function and performance
---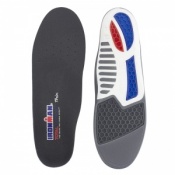 Deep heel cupping;

Thin & ultra-light support;

Perfect for walking and running;

Helps to prevent over pronation.
---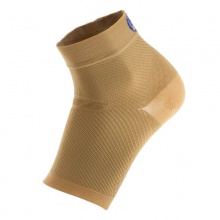 Foot sleeves designed to relieve plantar fasciitis
Can be worn day or night for improved support
Reduces swelling and pain with compression
Strengthens and supports your feet
---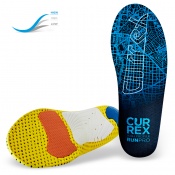 Extreme light-weight design
High level shock absorption
Designed for supportive comfortable fit
Enhances performance and increases efficiency
---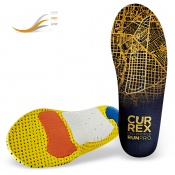 Running insoles with lightweight design
Specifically designed for medium/normal arches
Provides a high level of shock absorption for protection
Available in six size to allow a better level of fit
---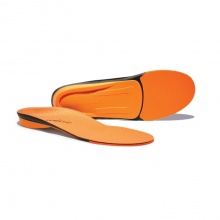 Ideal for men who run, walk or stand for extended periods of time.
60 day comfort guarantee
---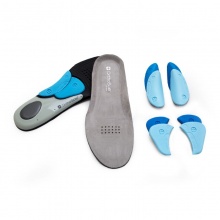 Completely customisable men's shoe insoles

Aid in easing various ailments, including plantar fasciitis

Unique support for the feet and body

Can be worn with various different shoes
---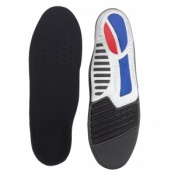 ---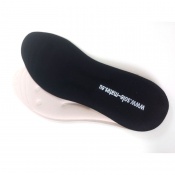 Massages your feet with every step you take
Improves circulation and relieves pain
Moulds to the shape of your feet
Ideal for a number of conditions
---
Ideal for activities where the heel is subject to the most impact
Helps prevent and alleviate arch pain and fallen arches
Features a moulded heel cup and integral arch support
Has an antibacterial, anti-odour top sheet
---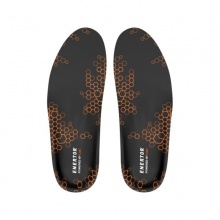 Reduces shock in the whole foot
Helps reduce foot and heel pain
Created by leading podiatrists
Can be trimmed down to size
---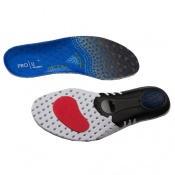 Sports insoles with advanced heel impact protection
Add support to arches and protect metatarsals
Correct walking imbalances and realign the body
Suitable for high-impact activities and sports
---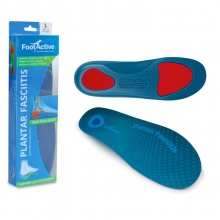 Incredibly comfy full length insoles
Alleviate symptoms of plantar fasciitis
Designed and developed by experts
Include premium poron pads for extra support
---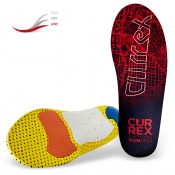 Lightweight insoles ideal for running
Provide a high level of shock absorption
Designed for supportive comfortable fit
Enhances performance and increases efficiency
---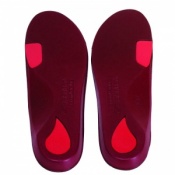 Functional prefabricated insole
EVA construction for great shock absorption
Built-in antimicrobial deodoriser to keep your insoles smelling fresh
Comes with wedge pack for ultimate customisation
---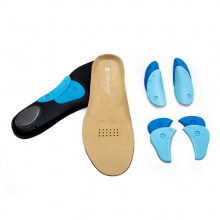 Ultra-thin full length men's insoles
The perfect choice for sporting activities
Customisable supports for personalised aid
Includes arch and metatarsal pads
---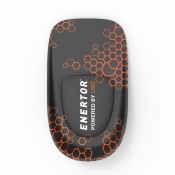 Endorsed by athletic champion Usain Bolt
Designed by leading podiatrists
Helps to reduce heel pain
Contoured for a better fit
---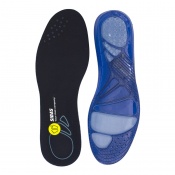 Offer maximum protection due to Sidas's cushioning gel concept
Special micro-bubbles absorb impact
Feature micro-perforations that ensure breathability
Fitted with microbial resistance for enhanced freshness
---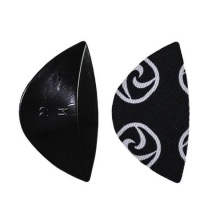 Highly durable arch supports relieve the longitudinal arch
Ideal for athletes looking to improve their sporting performance
Made from Technogel, which helps absorb shock for comfort
Prevents injuries, improves existing injuries and increases stability
---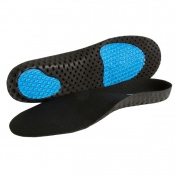 Orthotic insoles with unique bubble technology
Support, cushion and reduce impact
Alleviate plantar fasciitis and heel spurs
Suitable for most activities and sports
---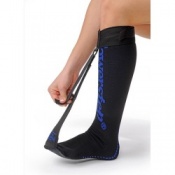 Adjustable dorsiflexion strap;
Pulls the toes to stretch foot & ankle muscles;
Provides a gentle and effective stretch;
Helps alleviate heel pain, Plantar Fasciitis & Achilles Tendonitis.
---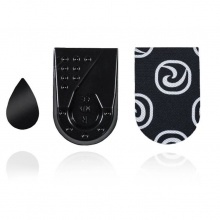 Durable heel wedges relieve pain from heel spur and plantar fasciitis
Offers all-around support and shock absorption for athletes
Uses a unique PU-based gel for additional comfort and support
Self-adhesive for easy fixation in the shoes
---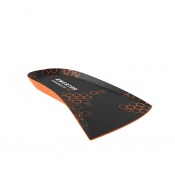 Provides ultimate comfort and cushioning
Three-quarter length for tighter shoes
Endorsed by athletic champion Usain Bolt
Ideal for protecting against shock
---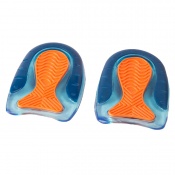 Dual-density silicone gel heel cups
Reduce pressure and absorb shock
Protect against pain and injury
Relieve plantar fasciitis and heel spurs
---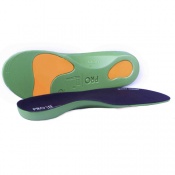 Quality orthotic insoles designed by leading podiatrists
Ease plantar fasciitis and day-to-day foot pains
Treat over-pronation to relieve foot and body pains
Suitable for work boots and high-impact sports
---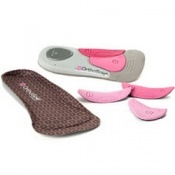 3/4 length customiseable insoles

Alternate arch and metatarsal support pads

Configue for optimal comfort

Unquie support for feet,body and sporting activities
---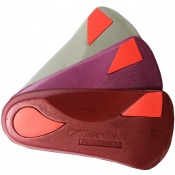 Functional prefabricated insole (3/4 length)
EVA construction for great shock absorption
Built-in antimicrobial deodoriser to keep your insoles smelling fresh
Comes with wedge pack for ultimate customisation
---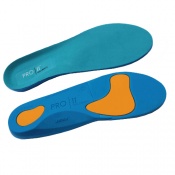 Insoles designed for walking, running and sports
Provide shock absorption to prevent pain and injury
Reinforce the heel for better stability and balance
Non-slip base keeps insoles securely in place
---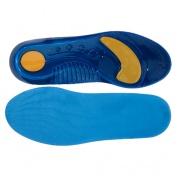 Sports insoles designed for low- to high-impact sports
Gel shock absorption pads at the metatarsals and heels
Contoured and cushioned to reduce foot fatigue
Soft fabric upper enhances user comfort
---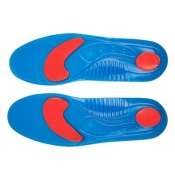 Gel insoles designed to absorb shock during sports
With metatarsal and heel pads for enhanced protection
Contoured design cushions sore and tired feet
Soft fabric upper for improved comfort
---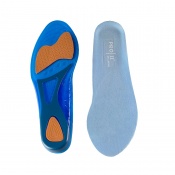 Sturdy and durable gel foam running insoles
Absorb up to 50% of shock upon impact
Provide support to reduce arch pain
Feature a massaging wave system for comfort
---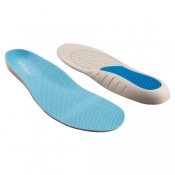 Orthotic insoles designed for high-impact sports
Provide arch support to protect the plantar fascia
Cushion feet to ease pain and reduce fatigue
Made from antibacterial material to reduce foot odour
---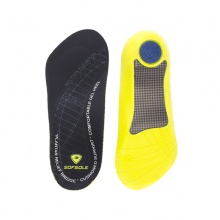 Long-lasting and comfortable arch support insoles
Ideal for individuals with plantar fasciitis
Relieves pain from stress placed on the plantar fascia
Hand washable for more hygienic foot pain relief
---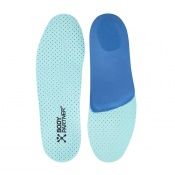 Helps support most biomechanical inconsistencies in the stride
Assists in supporting the rear-to-midsole zone of your feet
Designed to be both lightweight and supportive
Provides enhanced stability to your arches
---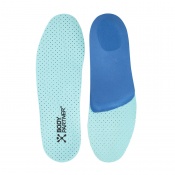 Helps support most biomechanical inconsistencies in the stride
Assists in supporting the rear-to-midsole zone of your feet
Designed to be both lightweight and supportive
Provides enhanced stability to your arches
---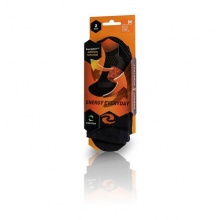 Enertor brand endorsed by Usain Bolt
Designed with a ventilating mesh
Ideal for everyday active wear
Lightweight for added comfort
---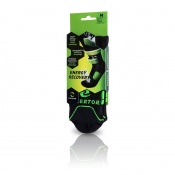 Made with ventilation panels for comfort
Helps push your body's anaerobic limit
Enertor brand endorsed by Usain Bolt
Designed to aid your recovery
---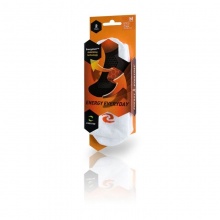 Enertor brand endorsed by Usain Bolt
Designed with a ventilating mesh
Supplied in a pack of two pairs
Ideal for everyday active wear
---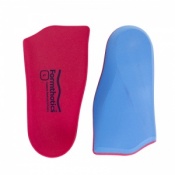 Low density PE foam-based
Provides excellent cushioning to feet
Two layers of foam for superior comfort
Perfect for use during high-impact sports
---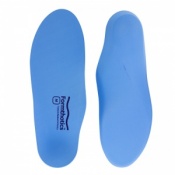 Effective solution for a broad range of applications

Can provide relief for heel pain and shin splints

Ideal for patients suffering from knee or Achillies related injuries

Available in a range of sizes to suit most users
---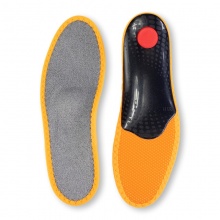 Memory foam insoles for sports shoes
Cushioning design suitable for reducing foot fatigue
Bamboo fibres absorb sweat and dry quickly
Soft and comfortable memory foam construction
---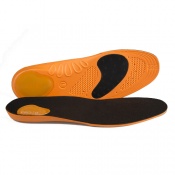 Insoles for high-impact sports
Reduce pressure on the balls of the feet
Absorb shock to reduce impact on joints
Heel seats ease pain and prevent injury
---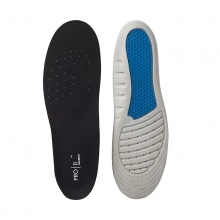 Orthotic insoles designed for high-impact sports
Provide arch support to protect the plantar fascia
Cushion feet to ease pain and reduce fatigue
Made from antibacterial material to reduce foot odour
---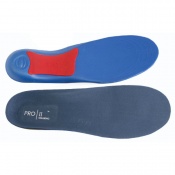 Orthotic insoles designed to fit sports shoes
Suitable for high-impact sports activities
Absorb shock and reduce pressure
Flexible arch strip prevents arch pain and injury
---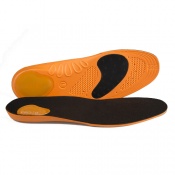 Insoles for high-impact sports
Reduce pressure on the balls of the feet
Absorb shock to reduce impact on joints
Heel seats ease pain and prevent injury