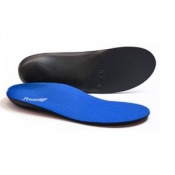 Strong, medical-grade support
Deep heel cradle
Double layer and low profile casing
Friction reducing top fabric
---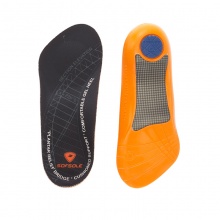 Pair of insoles for plantar fasciitis pain relief
Comfortable solution for men with plantar fascia pain
Relieves heel spur pain thanks to gel in the heel
Fits most footwear types thanks to a ¾ length design
---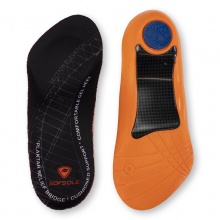 Pair of insoles for plantar fasciitis pain relief
Comfortable solution for women with plantar fascia pain
Relieves heel spur pain thanks to gel in the heel
Fits most footwear types thanks to a ¾ length design
---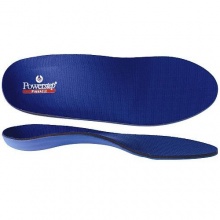 Powerstep insoles for medical-grade foot support and stability
Helps to eliminate pain in the heel, ankles, knee and lower back
Suitable for sportspeople, workers, elderly and more
Provides a solution to prolonged foot pain
---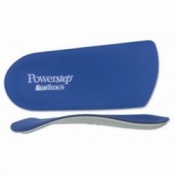 Strong, medical-grade support;

Ultra slim design;

3/4 length allowing for variety of shoes;

Friction reducing top fabric.
---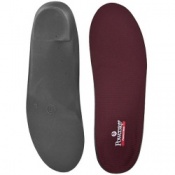 Stabilising heel cup and platform;

Hypurcel foam for plush cushioning;

Micro thin, mildly angled heel platform;

Relief and prevention for over pronators.
---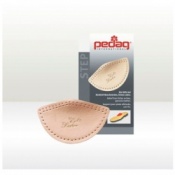 Flatfoot wedge for arch support;
Anatomically shaped;
Shock absorbing moss leather;
Self adhesive.
---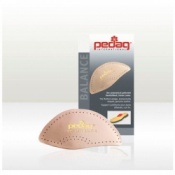 Designed to support the arch for those with flat feet
Supports feet and keeps them in correct position
Anatomically shaped to improve level of support
Made from shock-absorbing vegetable leather
---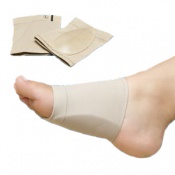 Clinically proven to reduce pain from plantar fasciitis;
Massaging gel for comfort and support;
Easy slip on comfort sleeve;
Latex free.
---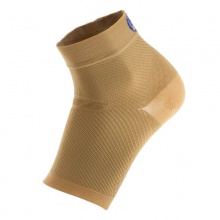 Foot sleeves designed to relieve plantar fasciitis
Can be worn day or night for improved support
Reduces swelling and pain with compression
Strengthens and supports your feet
---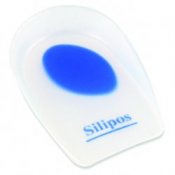 Provide maximum support and shock absorption;

Clear silicone construction with softer coloured insert for additional relief to sensitive areas;

Aids with calcaneal spurs, plantar fasciitis, heel spurs and knee and back pain;

Supplied in pairs.
---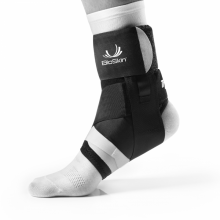 Ankle support for conditions that range from sprains to arthritis
Works by controlling the motion of the forefoot for correct positioning
Suitable for use with socks, shoes and while playing sports
Designed to work as an extra ligament to improve foot and ankle problems
---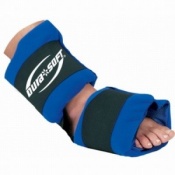 Provides superb continuous cold therapy to the foot and ankle
Easily shapes to the foot and ankle for a comfortable fit
Takes the guesswork out of correct ice therapy positioning
The choice of professionals - better than a bag of frozen peas
---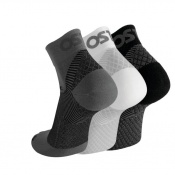 Ideal for relieving pain associated with plantar fasciitis
Designed for comfort and wearability
Anti-microbial and anti-sweat design for extra relief
Relieves pain and increases circulation in the foot
---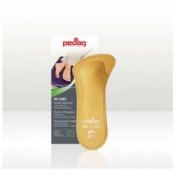 3/4 length foot arch supports;
For flatfoot or splayfoot;
Comfort for strained feet;
Self adhesive.
---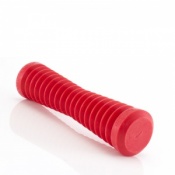 Helps relieve inflammation and heel or arch pain
Tones weak muscles and stimulates circulation
Ideal for conditions including plantar fasciitis
Easy to use for immediate relief
---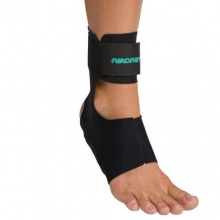 Designed to treat plantar fasciitis and heel pain
Made from lightweight and breathable fabric
Helps to reduce swelling and discomfort
Enhances circulation in the area
---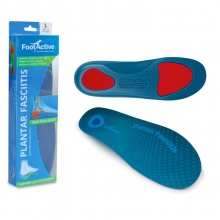 Incredibly comfy full length insoles
Alleviate symptoms of plantar fasciitis
Designed and developed by experts
Include premium poron pads for extra support
---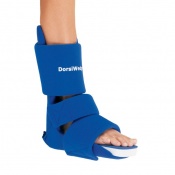 Provides night time immobilisation and stretching
Ideal for plantar fasciitis and Achilles tendonitis
Provides passive dorsiflexion while you sleep
Soft and padded design for added comfort
---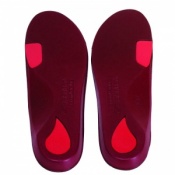 Functional prefabricated insole
EVA construction for great shock absorption
Built-in antimicrobial deodoriser to keep your insoles smelling fresh
Comes with wedge pack for ultimate customisation
---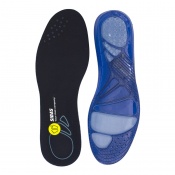 Offer maximum protection due to Sidas's cushioning gel concept
Special micro-bubbles absorb impact
Feature micro-perforations that ensure breathability
Fitted with microbial resistance for enhanced freshness
---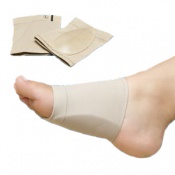 Provides gentle compression and comfort to the arch of the foot

Comfortably lifts and supports the plantar fascia

Helps to relieve heel and arch pain

Supplied in a pack of 2
---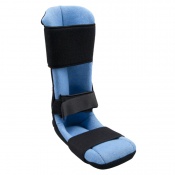 Night splint for the treatment of plantar fasciitis
Stretches out the plantar fascia to reduce pain
Adjustable angle of dorsal flexion for greater comfort
Made from lightweight and breathable materials
---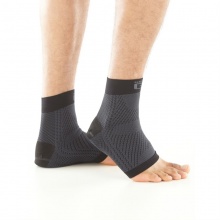 Pair of support socks for relieving the effects of plantar fasciitis
Relieves heel and arch pain while protecting the foot
Ideal for daily use, as well as during sports
Can be worn with or without footwear for ongoing cushioning
---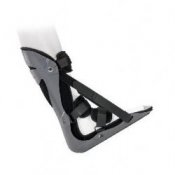 Allows prolonged stretch of the Plantar Fascia;

Ideal for Plantar Fasciitis and Achilles Tendonitis;

Padded calf and ankle straps for comfort;

Lightweight and sturdy.
---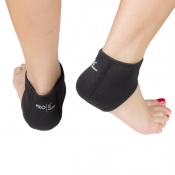 Heel and ankle compression sleeves
Absorb shock and cushion heels
Increase circulation to promote healing
Treat plantar fasciitis and heel spurs
---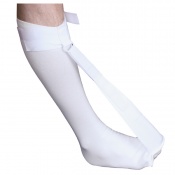 Lightweight plantar fasciitis night splint
Prevents shortening of the plantar fascia
Relieves pain and promotes healing
Designed to fit UK sizes 6 - 12
---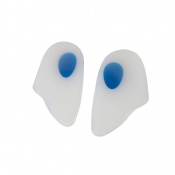 Heel cushions to protect against impact
Correct over-pronation and supination
For treatment of heel spurs and plantar fasciitis
A useful aid for diabetics that suffer heel pain
---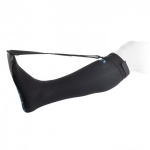 Comfortable to wear;
Adjustable strap system;
Relieve the effects of plantar fasciitis;
Encourages tissue to heal and repair.
---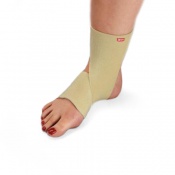 Relieves pain caused by plantar fasciitis or heel spurs
Ideal for wearing when walking, standing, or running, as well as at night
Thin enough to wear inside footwear for more flexible support
Free from latex and machine washable for comfort and hygiene
---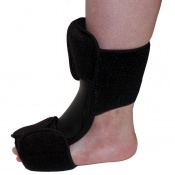 Low-profile design to enhance patient compliance
Lightweight with minimum bulk for maximum user comfort
Anterior approach for increased comfort
Removable and washable padding
---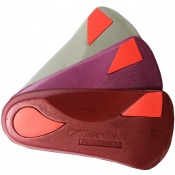 Functional prefabricated insole (3/4 length)
EVA construction for great shock absorption
Built-in antimicrobial deodoriser to keep your insoles smelling fresh
Comes with wedge pack for ultimate customisation
---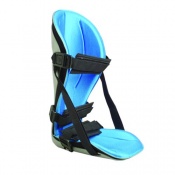 Strong plastic design with padded liners;

Holds foot in Dorsi Flexion;

Easy to adjust and comfortable;

Replacement liners available.
---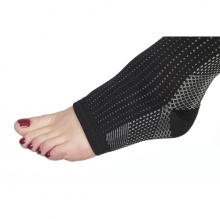 Compression socks to combat foot fatigue
Increase blood circulation to facilitate healing
Alleviate pain and reduce swelling
Suitable for home, work, sports and travel
---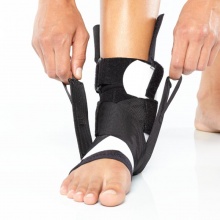 Spare or replacement BioSkin Stirrup Strap
Designed for the BioSkin Trilok Ankle Ligaments Support
Double locks ankle positioning for superior hindfoot control
Easily adjustable while inside the shoe for optimal comfort
---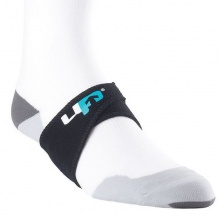 Targets plantar fascia to relieve pain;
Adjustable strap;

Provides firm, even support;
Promotes improved healing.
---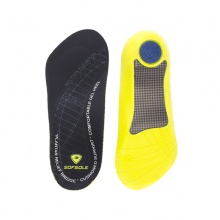 Long-lasting and comfortable arch support insoles
Ideal for individuals with plantar fasciitis
Relieves pain from stress placed on the plantar fascia
Hand washable for more hygienic foot pain relief
---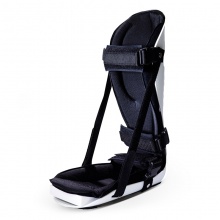 Lightweight and comfortable;
Strong, durable plastic design;
Adjustable flexion strap.
---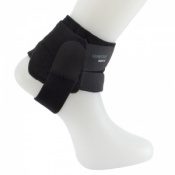 Continuous elastic tension for better relief
Reduces painful inflammation of plantar fasciitis
Anatomical design available in two sizes
Easy to use with 15 second application
---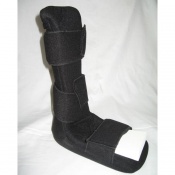 Passive dorsiflexion and night immobilisation splint
Skin-friendly fabric and soft foam lining for patient comfort and compliance
Foam lining can be removed for washing
Hook fastening closure for easy application
---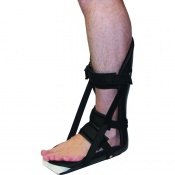 Universal, low-profile plastic calf and ankle section
Removable padded foam laminate liner for comfort
Built-in 5° dorsiflexion with easy adjustment via straps and foam wedge
Strong webbing fastening straps with sliding pads and quick-release buckles
---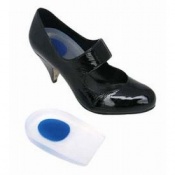 Pain relief for heel spurs, achilles;
Helps protect plantar fascia;
Stays in position without fixation;
Suitable for most shoe types.
---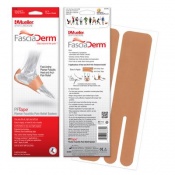 Provides pain relief from heel and arch pain caused by plantar fasciitis
Disposable support system for rapid relief for any size of foot
Can be worn inside any footwear for relief on the go
Includes seven applications of a universal size
---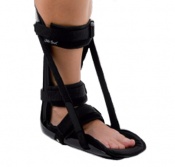 Prevents plantar flexion

Easy adaption

Can be worn left or right

Stores foot in light dorsal extension
---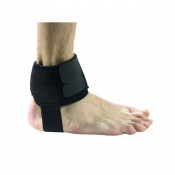 Elasticated padded band for comfort and compression
Touch-and-close fastening for easy application and removal
Durable, comfortable and lightweight design
Available in two different sizes
---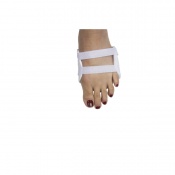 Day brace and night splint
For the treatment of plantar fasciitis
Reduce pressure and alleviate pain
Promote healing of the plantar fascia
---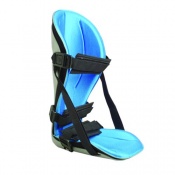 Act as replacement liners to the Plantar Fasciitis Night Splint
Thick padding protects the foot during use
Comfortable design is perfect for use overnight
Ideal for ensuring good levels of hygiene while in use
---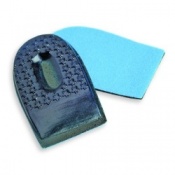 6mm thick Visco elastic;
Force dissipating pattern;
Well-tapered edge;
For heel spurs/plantar faciitis.
---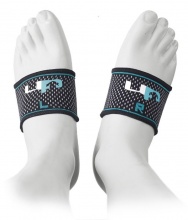 Bi-lateral fit;
Offers compression;
Comfortable to wear;
Provides support to the area.
---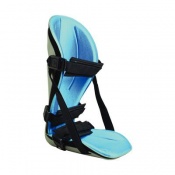 Night splint for relief from pain and discomfort of plantar fasciitis and Achilles tendinitis
Adjustable side straps provide consistent stretch of the plantar fascia
Lightweight and low-profile design with padded liner for improved patient comfort
Slip-resistant sole providing greater safety during transfers
---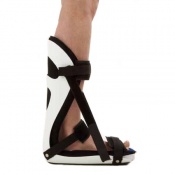 Strong lightweight shell for easy wear

Padded straps maintain comfort

Adjustable dorsiflexion 90° - 10°

Suitable for plantar fasciitis, overuse injury and more