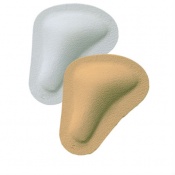 T-shaped pads to relieve symptoms caused by splayfeet
Supports feet in the most stressed areas for optimal benefit
Assures correct positioning of the metatarsals
Self-adhesive T-shaped pads are easy to apply
---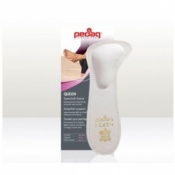 Soft latex forefoot supports;
Relieves symptoms of splayfoot;
Extra narrow size;
Self-adhesive.
---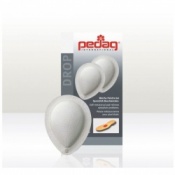 Drop shaped metatarsal pads;
Alleviates symptoms of splayfoot;
Genuine leather;
Self-adhesive.
---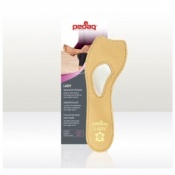 Soft latex ball of foot supports;
Prevents symptoms of splayfoot;
Regulates foot temperature;
Self-adhesive.
---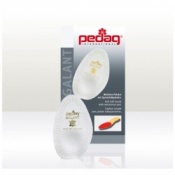 Soft pad for the forefoot;
For severe symptoms of splayfoot;
Additional soft heel pad;
Self adhesive.
---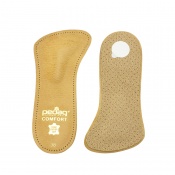 Anatomically correct insoles support the metatarsus for added stability
Thin fit is suitable for use in a wide range of shoes, including flats
Prevents and relieves pain caused by splayfoot and fallen arches
Absorbs impact to alleviate heel and joint issues
---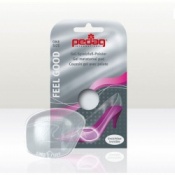 Gel pad with integrated metatarsal support;
Padded wings to cushion the toes;
Ideal for high heeled shoes;
Reusable & washable.