Pedag Heel Pads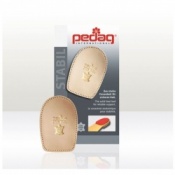 Strong pad to lift the heel;
Relieves the Achilles tendon;
Levels out different length legs;
Absorbs moisture in the shoe.
---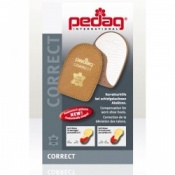 Provides soft padding to the heel
Ideal for bow legs and knock knees
Helps to correct unevenly worn heels
Self-adhesive design for easy placement
---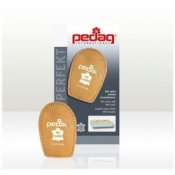 Extra soft pad for the heel;
Relieves pressure in leg joints;
Absorbs moisture of the feet;
Self adhesive.
---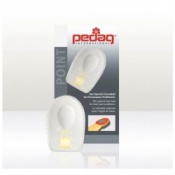 Relieves heel spur pain;
Anatomically shaped;
Removable latex pads;
Self Adhesive.