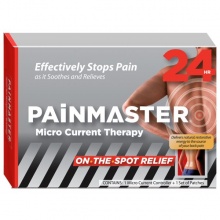 Provides immediate and long-term relief from pain and inflammation
Non-invasive and drug-free using micro current therapy (MCT)
Can be used 24 hours a day and during exercise
Aids the body in creating the ideal environment for healing
---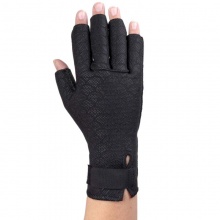 Provides soothing warmth and compression
Perfect for managing arthritic pain
Reduces swelling and pain
Velcro clasp ensures an easy fit
---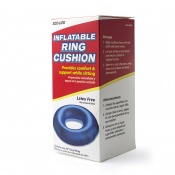 Latex free;
Provides comfort;
Support while sitting;
Can elevate other body parts.
---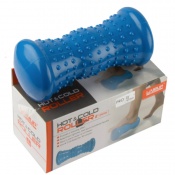 Contoured foot roller with massaging dots
Relieves foot ache and soothes tired feet
Relieves pain of plantar fasciitis and heel spurs
Can be used for hot or cold therapy
---
Hot washable;

Large size skin;

Dense, durable pile.
---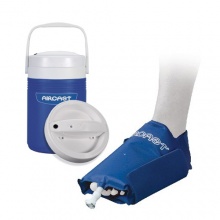 ---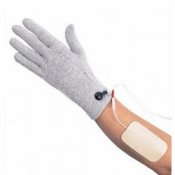 One size fits all;

Universal for left or right hand;

Suitable for arthritis,RSI, Carpel Tunnel and more;

Washable.
---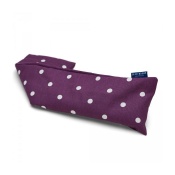 Can easily be heated in the microwave or cooled in the freezer
Made of 100% natural materials; no added drugs or chemicals
Designed with white dots on a bright purple background
Wheat warmer helps to treat a stressed body and mind
---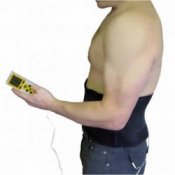 Fast, effective, drug-free pain relief;

Improves mobility;

Reduces back ache;

Suitable for sensitive skin.
---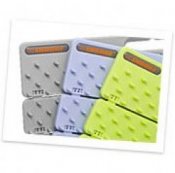 The Endorf acupressure mat is an exciting modern version of the bed of nails traditionally used by the Indian Fakirs
The number and distribution of spikes have been optimised for deep-tissue treatment
Constructed like a backbone, the Endorf acupressure mat is pliable and flexible
Moulding perfectly against the body the mat provides optimum soothing contact
---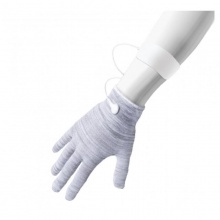 Pair of gloves for use with a TENS unit
Ideal for relieving discomfort and improving blood flow
Newly developed Silver Stim conductive fabric allows stimulation
Ideal for individuals suffering from arthritic pain or Raynaud's disease
---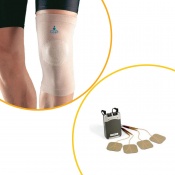 TPN 200 allows you to control the level and intensity of your treatment
Brace warms the knee joint to offer pain relief in the affected area
Includes a TENS machine and knee support to relieve pain
Support reduces the risk of new or recurring injuries
---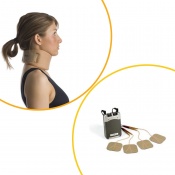 Includes a TENS machine and neck support to relieve pain
Machine is compact enough to use while you're out
Neck collar offers mild control of the cervical spine
TPN 200's level and intensity can be controlled
---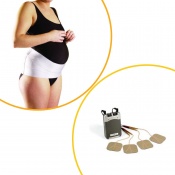 Both the machine and the belt can be adjusted according to your needs
Belt is designed by obstetric physiotherapists for improved stability
Relieves pain associated with symphysis pubis dysfunction
TENS machine can be used on various parts of your body
---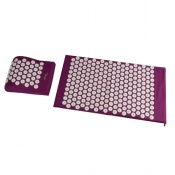 Acupressure mat and pillow with plastic spikes
Promote self-healing and regulate body functions
Improve sleep quality and boost energy levels
Soothe and relax sore muscles
---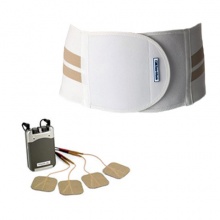 Machine allows you to control your treatment's level and intensity
Helps relieve the pain and discomfort associated with sciatica
Brace provides even compression and a contoured fit
Bundle includes a back brace and a TENS machine
---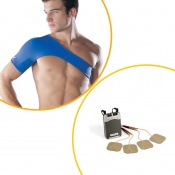 Bundle of a TENS machine and shoulder support to relieve your pain
TPN 200 allows you to control the level and intensity of your treatment
Support is made from the highest grade of closed-cell neoprene
Machine is an excellent alternative to invasive pain treatments
---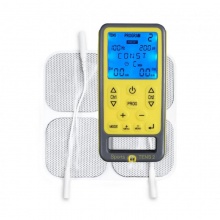 TENS machine designed to stimulate muscles
Ideal for relieving pain and toning muscles
Simple and portable in design for use wherever you are
Designed to assist with all stages of training and recovery
---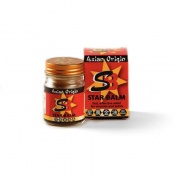 Extra strong formula for fast relief
Easily applied to the skin
Relieves stiff muscles and joints
Creates a soothing, nurturing feeling
---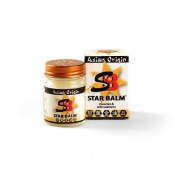 Relieves stiff or aching muscles and joints
Made from 100% herbal ingredients
Easily applied to the skin
Does not stain clothes
---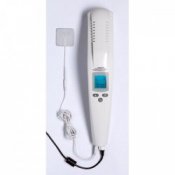 High performing & ergonomic;
15 preset programmes;
Ultrasound/TENS/Combined
Includes electrodes and gel.
---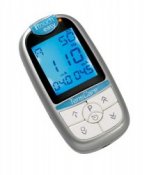 Compact and easy to use;

One touch memory start;

Comfort strength control;

8 medically proven programmes.
---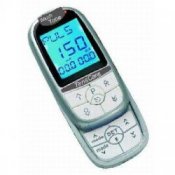 ---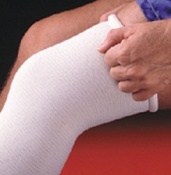 Provides even support and pressure;

2/3 cotton, 1/3 rayon yarns;

Washable and autoclavable;

Minor tissue and joint injuries, and wound dressing retention.
---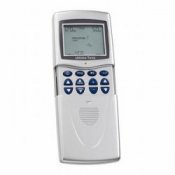 ---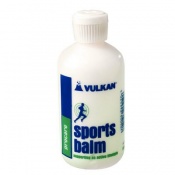 Prepares your muscles for exercise
Ideal for warming pain relief
More economical than traditional heat rubs in tubes
Available in a 560ml bottle
---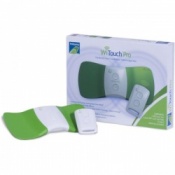 Fast acting;
No side effects;
Lightweight, flexible design;
Comfortable and discreet.