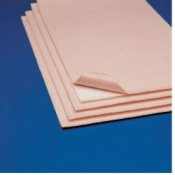 Soft padding great for bony prominences
Self-adhesive backing for easy application
Raised felt surface for improved comfort
Supplied in a pack of four sheets
---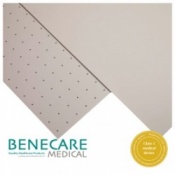 Provides excellent conformity;
Rubber like characteristics;
Extremely rigid.
---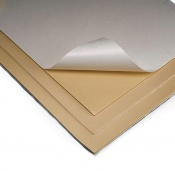 Optimised for use with thermoplastic splints
Can also be used with patients who are hypersensitive to heat or pressure
Self adhesive and easy to apply
Washable to maintain patient comfort
---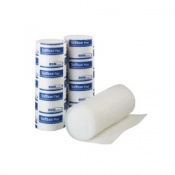 Non absorbent material allows moist to drain away
Odour controlling agent
Very light and soft
Available in 5 sizes
---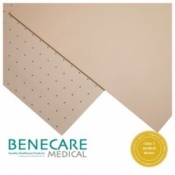 Controlled stretch;
Easy to handle;
Sufficient rigidity.
---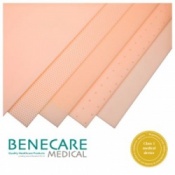 100% elastic memory;
Turns transparent when heated;
Can be reheated and remoulded.
---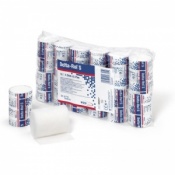 Synthetic undercast padding
Attached on to a thin polyurethane foam bandage
Conforms to the skin and offers excellent cushioning
Wicks moisture away from the skin
---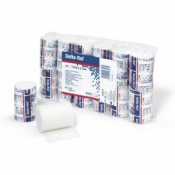 Synthetic padding for casts
Wicks moisture from skin
Reduces chance of maceration
Suitable for use with plaster of Paris and synthetic casts
---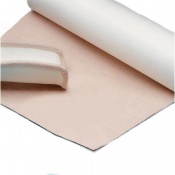 High-quality self-adhesive padding material
Suitable for lining splints and casts
Supplied in a convenient dispenser box
Ideal for facilities that require high volumes of padding
---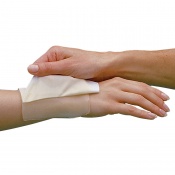 Provides excellent protection against pressure, friction and skin maceration
Covered with a four-way stretch fabric that allows an intimate fit
Adheres gently but firmly to dry skin
Fully sterile for medical use
---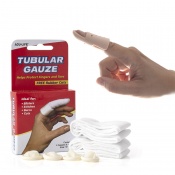 Kit includes finger splint, gauze, and finger cots
Splint treats joint stiffness and correct mallet finger deformity
Gauze can be used to pad out finger for a more secure splint fit
Rubber cots protect gauze from moisture and dirt
---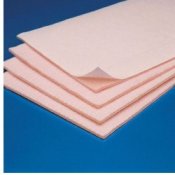 Medical grade foam for effective cushioning
Soft material great for bony prominences
Self-adhesive backing for easy application
Supplied in a pack of four sheets
---
Designed for use with splints created with neoprene
Allows a reliable fastening or closure to be added
Fastening can be opened or closed at will for improved patient comfort
Can be applied using a regular household iron
---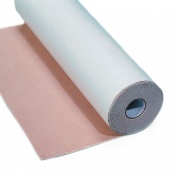 Soft open-cell padding for patient comfort
Suitable for lining splints and casts
Self-adhesive backing for easy application
Supplied in a convenient dispenser box
---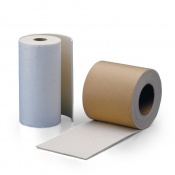 Soft open-cell padding for patient comfort
Suitable for lining splints and casts
Self-adhesive backing for easy re-positioning or replacement
Latex free for reduced irritation
---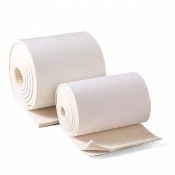 Ideal for padding splints and casts
Latex free for reduced irritation
Easy to apply and replace
Available in three different sizes
---
---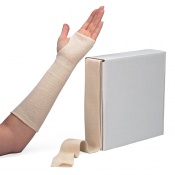 Stretches to three times its original size
Ideal for use as a lining under splints and casts
Suitable for smaller limbs and digits or for paediatric use
Removable and washable
---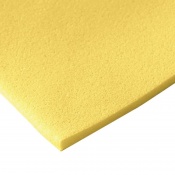 Soft open-cell foam padding
Built-in antimicrobial agent reduces the occurrence of unpleasant odours
Self-adhesive backing to ensure correct placement
Latex free for reduced irritation
---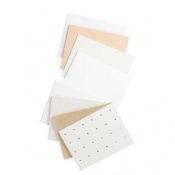 Contains an assortment of Rolyan splinting materials
Cost-effective way for educators to purchase materials for advanced training
Includes Polycushion padding material
Latex-free, biodegradable and x-ray translucent
---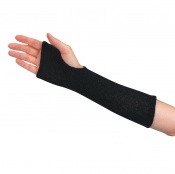 Ideal for use as a lining under splints and casts
Black for contrast with most splinting materials
Supplied in a dispenser box for easier application and storage
Latex free for reduced irritation
---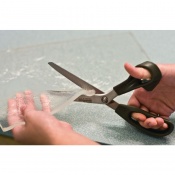 Designed for use in gloves, splints and footwear
Helps disperse energy of impacts and reduce skin shearing
Designed to resist bottoming out
Latex free for reduced irritation
---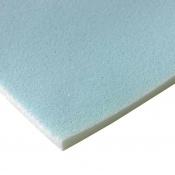 High-density, open-cell foam padding
Viscoelastic impact absorption properties for superior support
Self-adhesive backing to ensure correct placement
Ideal for lining splints
---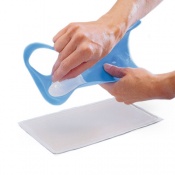 Provides cushioning, protection and dispersion of pressure
Suitable for splint and orthotic device customisation
Self-adhesive backing for easy application
Hand washable to maintain optimum comfort and compliance
---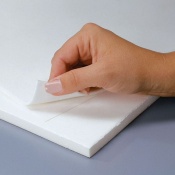 Firm closed-cell padding material
Designed to resist bottoming out
Can be applied to splinting material prior to immersion in hot water
Washable to maintain patient comfort
---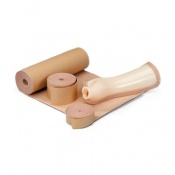 Ideal as a splint liner or edging material
Adhesive backing for easy application and replacement
Latex free for reduced irritation
Available in three different sizes
---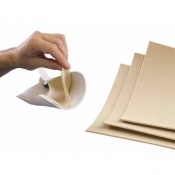 Optimised for use with thermoplastic splints
Can also be used with patients who are hypersensitive to heat or pressure
Low-tack adhesive ideal for splints requiring frequent padding changes
Washable to maintain patient comfort
---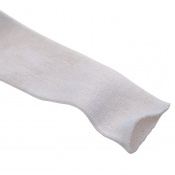 Designed for use under splints and casts
Innovative fabric keeps skin dry and comfortable
Helps prevent skin maceration
Improves patient comfort and compliance
---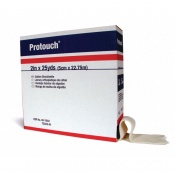 Wicks moisture away from the skin to reduce risks of maceration
Excellent conformability and fit without excessive constriction
Ideal material for an initial undercast layer
Latex free for reduced irritation
---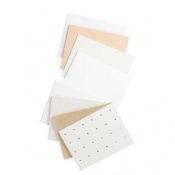 Contains an assortment of Rolyan splinting materials
Cost-effective way for educators to purchase materials for advanced training
Includes Polycushion padding material
Latex-free, biodegradable and x-ray translucent
---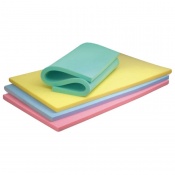 Open-cell, slow-recovery padding with memory
Durable yet soft for patient comfort
Moulds via body heat for ease of use
Ideal for lining splints or adapting equipment
---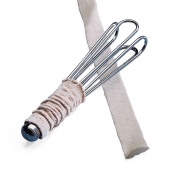 Ideal for use as padding
Provides uniform pressure for oedema control
Latex free for reduced irritation
Fits most adults
---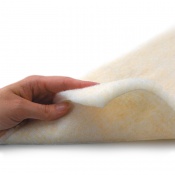 Ideal for lining splints
Can also be used to cushion pressure areas
Helps to prevent skin breakdown and increase patient comfort
Machine washable and dryable
---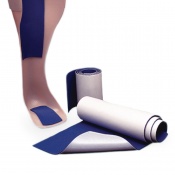 Provides pressure and friction relief in a variety of situations
Can be applied to splinting materials or used to line braces
Can be used as a replacement for moleskin/felt in total contact casts
Two-way stretch top cover and adhesive backing for secure positioning
---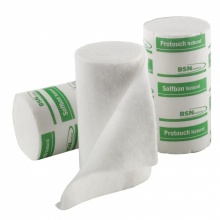 Natural viscose padding for casts
Absorbs wound fluid away from skin
Reduces chance of maceration
Gives a soft and comfortable cushion
---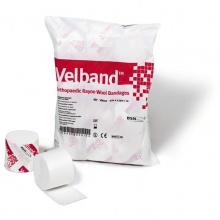 Natural rayon fibre padding
Highly absorbent for more effective use
Breathable and cushioning
Reduces chance of pressure sores developing
---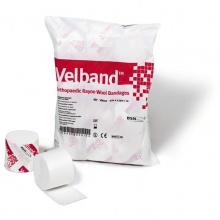 Natural rayon fibre padding
Highly absorbent for effective use
Breathable and cushioning
Reduces chance of pressure sores developing