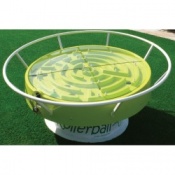 Game of skill and precision;
Lightweight design;
Suitable for children and adults;
Ideal for schools, playgrounds, holiday parks etc.
---
Lightweight design allows you to carry board down the beach with ease
Folds down into a portable and compact box to fit in most car boots
Perfect for letting you enjoy sunny weather without a bulky kayak
Ideal for use by beginners and expert kayakers alike
---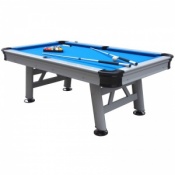 All-weather outdoor american pool table
Beautiful anodised aluminium coating
Adjustable feet height for uneven surfaces
Waterproof playing surface for lasting quality
---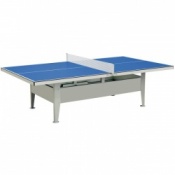 Extremely robust outdoor table tennis table

Strong construction, 10mm melamine board

Official ITTF dimensions

Ideal for commercial use
---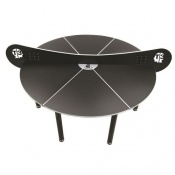 Suitable for the game 'Chaos Theory' which involves up to six players per side
Designed to improve your reflexes, skill and coordination
Features a thick and durable table and tough legs for longevity
Constructed to be easy to store, easy to move and easy to pack
---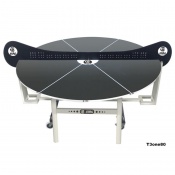 Design is smaller than a regular table meaning a far faster game
Suitable to be used by up to six players a time
Features a foldable construction that is easily storable
Ideal for individuals with dementia or Alzheimer's
---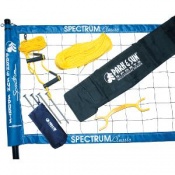 For professional grade game play
Easy to set up and transport
Full size boundary for top level gameplay
Available in 3 different colours
---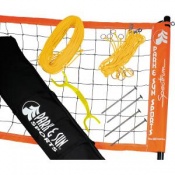 Professional level volleyball net system.
Quick set up.
Easy to transport.
3 coloured net options available.
---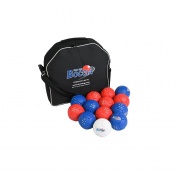 Bundle with everything needed for the disabled to play boccia
Six red balls, six blue balls and one white ball with carrying case
Balls emit a sound for aural location by the visually impaired
Two pushers for those in wheelchairs or with limited mobility
--- ---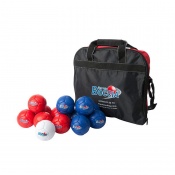 Bundle with everything needed to play boccia
Includes 13 balls: six red, six blue and one white
Two assistive pushers for low mobility players
Allows everyone to play on an even playing field
---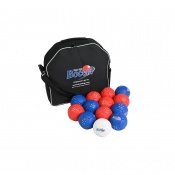 Boccia set for the visually impaired
Includes six red and six blue balls
One white jack is also included
Balls emit a sound for aural location
---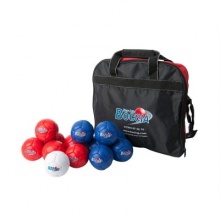 Complete boccia set for schools and sports clubs
Suitable for all ages and abilities
Improves motor skills and team cooperation
Internationally recognised sport for disabled and abled users
---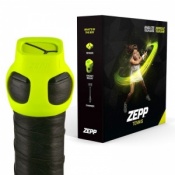 Revolutionary training system to help capture and analyse your performance on the court
Attach to the handle of any tennis racket and swing away for instant feedback
Compare and share your swing data with others
Includes Zepp sensor, racket mount and apps for iPhone, iPad and Android
---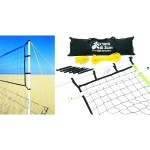 Economy volleyball net system.
Includes heavy duty 3 piece telescopic poles.
Cord winder and transport bag included.
Easy to transport.
---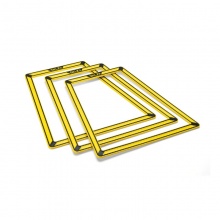 Trapezoid speed ladder for curvilinear training patterns
Practice footwork for fast-paced sports
Improves your speed, reaction time and change of direction
Anti-slip for use on any surface, including hardwood
---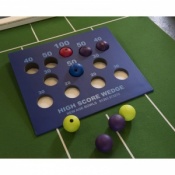 Wedged shaped scoreboard to play on
Can be used with any balls that fit the holes
Highest total at the end wins
Foam based covered in a vinyl sheet
---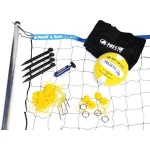 Designed for recreational players.
Value full volleyball set.
Set complete with ball and hand pump.
Includes handy transport bag.
---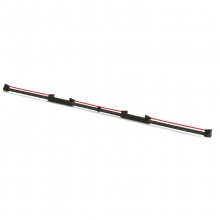 Bar increases shoulder strength and mobility
Ideal for use by overhead athletes, such as tennis players
Includes three interchangeable resistance cables
Folds for easy transportation
---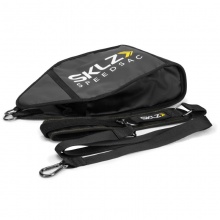 Weight sled improves 40-yard dash times and muscle strength
Perfect for weight loss and speed training
Adjust weight bags for variable weight resistance
Can be used indoors and outdoors
---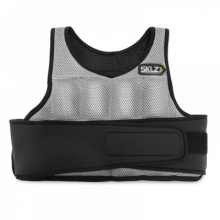 Cardiovascular training aid with adjustable weights
Ideal for improving your strength and endurance
Flexible weights bend with your body for free movement
Weight is adjustable between 1lb and 10lb
---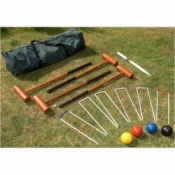 Full size full croquet set

Carrying bag for easy transport

Hardwood mallets

Lightweight balls and hoops
---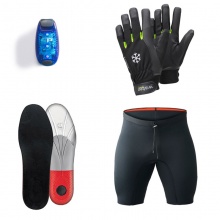 Winter cycling kit designed to keep you safe and warm
Weatherproof features protect you from the worst of the weather
Includes the Ejendals 517 Winter Cycling Gloves
Also features an LED light, thermal undershorts and winter insoles
---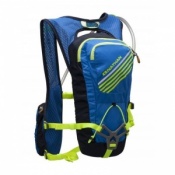 3 way propulsion harness
Breathable shoulder straps
Reflective trims for safety in dark
Rear external shock cord for extra capactiy
---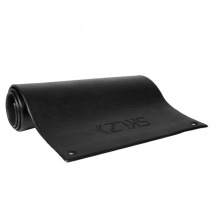 Soft foam exercise mat with hanging grommets
Ideal for warm-up and recovery
Thick, durable foam for maximum comfort
Prevent injury in case of dropped equipment
---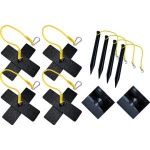 Pro pole and net anchoring system.
For use on sand.
Easily adapts to any Park & Sun portable volleyball set.
Includes guyline attachments with carabiners, butterfly pole supports and anchors.
---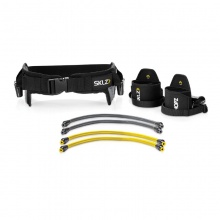 Resistance training belt for leg power and jumping muscles
Ideal for football, volleyball or basketball practice
Durable cables for maximum longevity
Move resistance straps to target specific muscles
---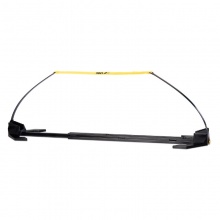 Adjustable training hurdles for speed and balance
Ideal for varied agility training
Bounce-back design for high durability
Price is per pack of six hurdles
---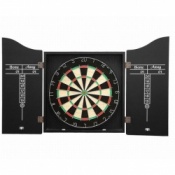 Quality roundwire bristle dartboard

Set in a cabinet with scoreboards

Incudes 2 sets of darts, fins, chalk etc

Ideal for home, pub or any leisure environment
---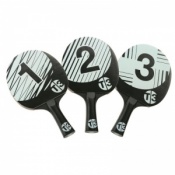 Get more friends playing with a set of 3 or 6 bats
Unique T3 design is ideal for 3-a-side ping pong
Marked 1-3 for player identification (no need for bibs)
Colour: Black/White and Red on the reverse side
---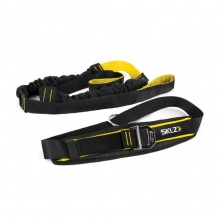 Quick release handle and belt for load and release training
Improves first step speed and acceleration
Multi-directional ring for practicing lateral movement
Force absorbing webbing eliminates erratic movement
---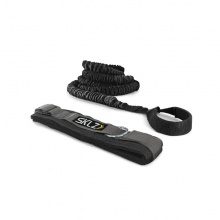 Resistance cable stretching up to 22 feet
Maximises power, speed and vertical jump
Can be used solo or with a partner
Features comfortable and durable belt
---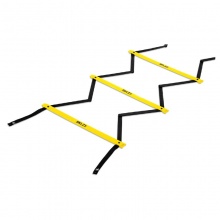 Concertina design speed ladder for rapid-fire set-up
Ideal for increasing balance and footwork skills
Low profile edges to avoid catching shoe cleats
Extensible ends to allow attachment of further ladders
---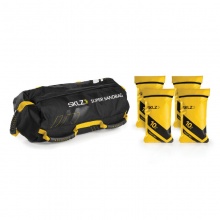 Carry bag with four 10lb sandbag weights
Ideal for strength training or sports drills
Durable outdoor shells for long-lasting use
Greater fluidity and versatility than dumbbells
---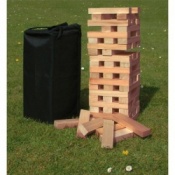 Giant version of the classic game!

Wooden bricks pack away into case

Make a tower up to 1.2m high!

Perfect family fun indoor or out
---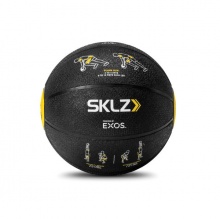 Medicine ball printed with illustrated exercises
Provides strength training guidance
Layer exercises for a full body workout
Routine designed by EXOS, the leader in human performance
---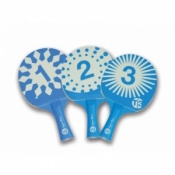 Perfectly made for little hands with an ergonomic shape
Unique T3 design is ideal for 3-a-side ping pong
Marked 1 - 3 for player identification (no need for bibs)
Colour: Blue/white and red on the reverse side
---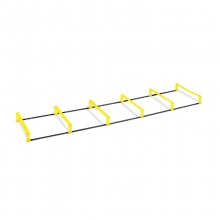 Combined speed ladder and hurdles
Ideal for increasing maneuverability around the court
Durable lightweight PVC construction
Folds down quickly for easy storage
---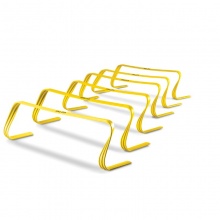 Lightweight 6" hurdles with superior one-piece design
Ideal for plyometric drills and general agility training
Bounce-back construction allows hurdles to maintain shape
Price is per pack of 6 hurdles (each hurdle is 6" high)
---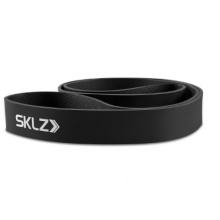 Extra heavy-weight exercise bands for strength progression
Ideal for assisting with pull-ups and dips
Extra durable for impressive longevity
Workout anywhere you want at any time
---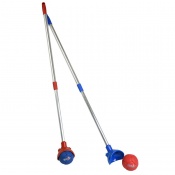 Pair of assistive pushers for playing boccia
Allows those with limited mobility to play
Made of lightweight aluminium and plastic
Includes one red and one blue pusher
---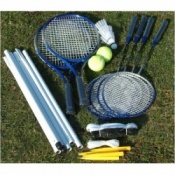 Smart canvas carrying bag set

Includes 2 tennis, 4 badminton racquets

Quality made items

Perfect for family holidays
---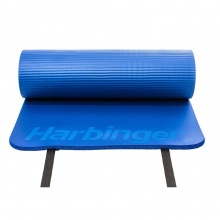 Exercise mat controls odour and fights bacteria
Ideal for weightlifting at home or the gym
Two integrated straps for easy transportation
Moisture-resistant and easy to clean
---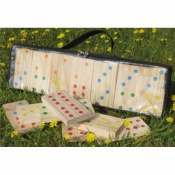 Great fun oversized dominoe set

Wooden dominoes 13.5 x 7cm

Carrying case with handle for easy transportation

Perfect for indoor/outdoor
---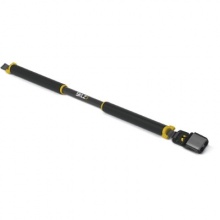 Side-lock compatible training bar for rotational power
Ideal for golf, tennis or baseball training
Train sports-specific swing motion
Create variable resistance with resistance cables
---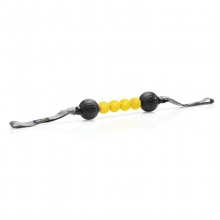 Adjustable massage roller for trigger release
Ideal for pre or post workout massages
Increase muscle strength, flexibility and oxygenation
Durable nylon bands for use as handles or stretching straps
---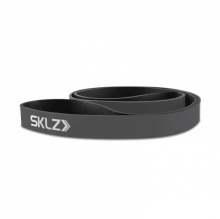 Heavy-weight exercise bands for strength progression
Ideal for assisting with pull-ups and dips
Extra durable for impressive longevity
Workout anywhere you want at any time
---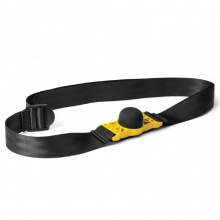 Use manual leverage to release trigger points
Ideal for pre and post-workout use
Balanced base equalises tension in the muscles
Non-slip knob for targeted, efficient release
---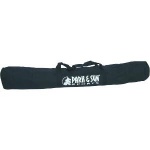 Heavy duty bag.
Full zipper.
Ideal for Park & Sun net systems.
Bag accessory only.
---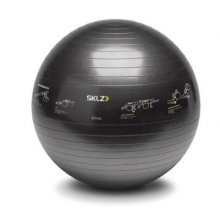 Gym stability ball with printed guide
Ideal for developing balance and core strength
Illustrated workout program designed by EXOS
Pump included for an immediate start
---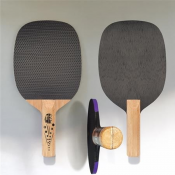 Super lightweight design is half the weight of a standard bat
Well suited to experienced players and newcomers
Ideal for those who may struggle with the standard T3 bat
Smooth design and grippy handle enhance gameplay
---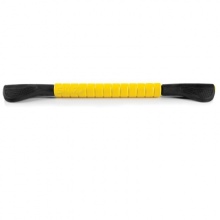 Myofascial release therapy massage bar
For use pre and post workout session
Roller grooves for effective tissue massage
Speed up recovery and reduce soreness
---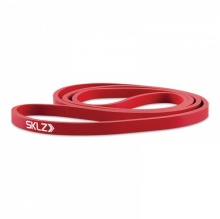 Medium resistance bands for a next-level workout
Ideal for modifying common exercises
Far more durable than other bands on the market
Helps to reduce the chance of muscle injury
---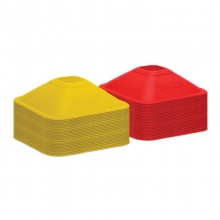 Red and yellow cones with stable square bases
Ideal for setting up fields and courts
Bright colours for easy visibility
Price is per pack of 50 cones
---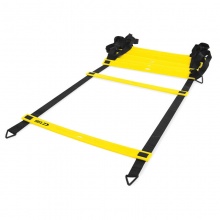 Acceleration and speed training equipment
Ideal practice for fast-paced sports
Heavy-duty plastic rungs for impressive durability
Folds to a compact size for transport
---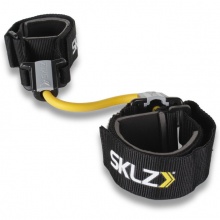 Ankle resistance cable for strengthening key muscles
Ideal for developing first step-speed and lateral speed
Choice of three cables with different resistance strengths
Padded ankle cuffs for comfortable fit
---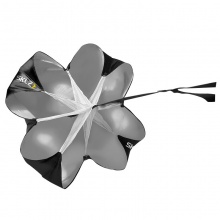 Progressive resistance training chute
Ideal for maximising your top speed
Free motion ring allows for freedom of movement
Mesh panels prevent strings from tangling
---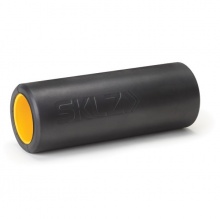 Hollow barrel roller to increase flexibility
Ideal for pre- and post-workout use
Compact size is perfect for travelling
Reduces muscle soreness and recovery times
---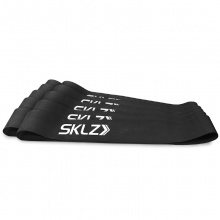 Effective and versatile upper-body training tool
Ideal for team training exercises
Scannable codes for mobile access to online fitness videos
Price is per pack of 10 bands
---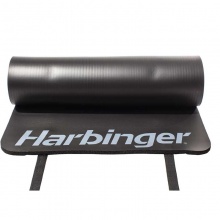 Exercise mat controls odour and fights bacteria
Ideal for weightlifting at home or the gym
Features two integrated straps for easy transportation
Moisture-resistant and easy to clean
---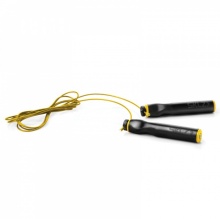 Jump rope with dual ball bearings for faster rotation
Ideal for endurance training or improving coordination
Cord angled for easy wrist and arm positioning
Precision turning for accurate spin
---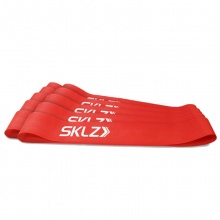 Effective and versatile upper-body training tool
Ideal for team training exercises
Scannable codes for mobile access to online fitness videos
Price is per pack of 10 bands
---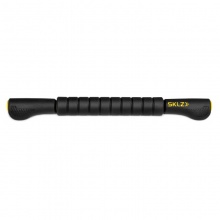 Ergonomically designed lightweight massage tool
Ideal for use while travelling
Ball bearing system for smooth skin contact
Aeration lines for improved circulation
---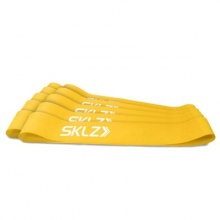 Effective and versatile upper-body training tool
Ideal for team training exercises
Scannable codes for mobile access to online fitness videos
Price is per pack of 10 bands
---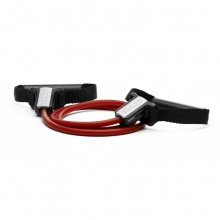 Cable set for versatile, comprehensive training
Use with multi-planar movements for a full body exercise
Resistance strength of 60lb (approx. 27.2kg)
Door anchor attaches to almost any door jam
---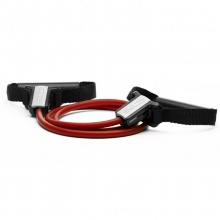 Resistance cable with door anchor and handles
Ideal for adding versatility to your workout routine
Develops full body strength and power
Use multi-planar movements for comprehensive training
---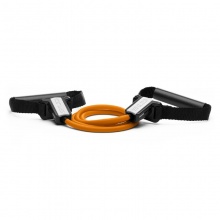 Resistance cable with door anchor and handles
Ideal for adding versatility to your workout routine
Develops full body strength and power
Use multi-planar movements for comprehensive training
---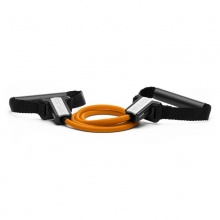 Four foot cable with flex handles and door anchor
For versatile, comprehensive workout
Resistance strength of 40lb (approx. 18.1kg)
Use multi-planar movements for full body training
---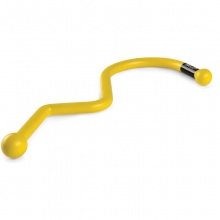 Uniquely designed massage stick
For before and after your workout
Increases cell recovery and reduces soreness
Curves and points allow for deep tissue access
---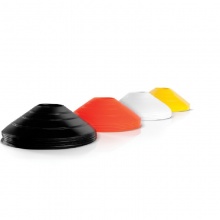 High-vis and durable athletic training cones
Ideal for high-efficiency workout or marking training areas
Improve your speed, balance and lateral movement
Each set includes 20 cones and a carrying rack
---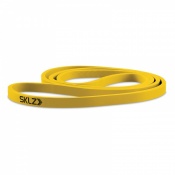 Resistance bands for upper and lower body strength
Ideal warm-up equipment
Durable for heavy and repeated use
Small size for portability
---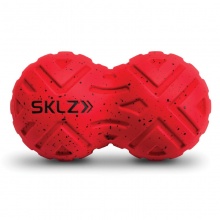 Massage roller with distinct texture for circulation stimulation
Ideal for reaching tricky back and neck muscles
Reduce chances of injury and improve recovery times
Water resistant for easy cleaning
---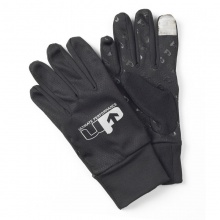 Weather-resistant running gloves
Ideal for active people who enjoy running in colder climates
Moisture diffusion reduces sweat to increase comfort
Touch pad-sensitive index finger allows for touchscreen use
---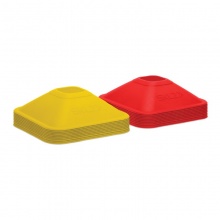 Red and yellow cones with stable square bases
Ideal for setting up fields and courts
Bright colours for easy visibility
Price is per pack of 20 cones
---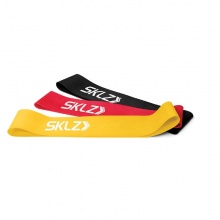 Versatile training tool for stamina and strength
Ideal for shoulder stabilisation exercises
Improve your lateral movement and activate hips and glutes
Price shown is per pack of 3 resistance bands
---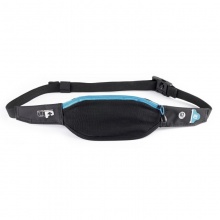 Wookey runner's pack with fidlock pockets
Ideal for active people who need to store items
Elasticated belt for comfort and a secure hold
Fidlock closure for easy one-handed use
---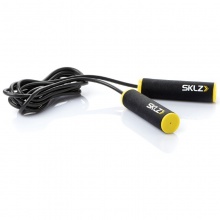 Durable high-value jump rope
For building endurance, speed and coordination
Ergonomic padded handles for comfortable use
Adjustable rope length for convenience
---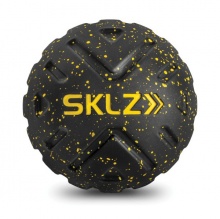 Compression massage ball for knots and tension
Ideal for targeting larger muscle groups
Distinct texture relieves pain and stimulates circulation
Firm durometer for optimal pressure
---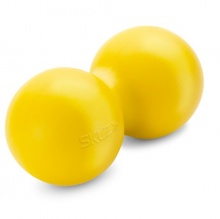 Massage ball for preserving spine health
Ideal for pre and post workout use
Ergonomic, spine-friendly design
Releases knots and improves circulation
---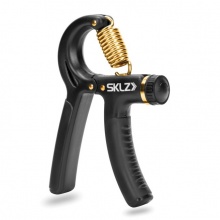 Grip trainer to increase muscular power in the hands
Ideal for players of sports such as weight lifting or tennis
Anti-slip handle for a secure grip
Adjustable resistance level between 20lb and 90lb
---
---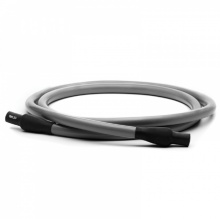 Versatile 5-foot long resistance cable
For use with SKLZ slide-lock compatible resistance trainers
Durable natural latex for longevity
Heaviest of four weight levels, for building muscle
---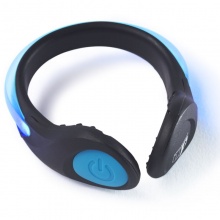 Shoe clip LED light for high visibility
Ideal for evening runs in low light conditions
Can be set to constant or flashing to your discretion
Splashproof and weatherproof for extra visibility
---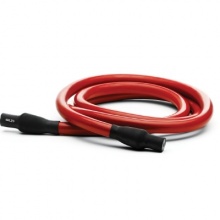 Versatile 5-foot long resistance cable
For use with SKLZ slide-lock compatible resistance trainers
Durable natural latex for longevity
Mid-level resistance for a moderate level of strength
---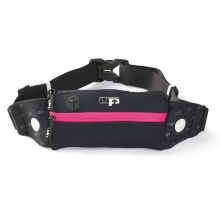 Runner's pack for accessible storage on the move
Ideal for active people who want to keep belongings safe
Made from comfortable neoprene, securely stores items
Includes one main and one side pocket for storing different items
---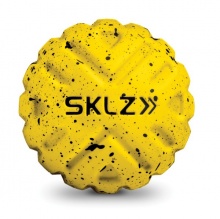 Distinctly textured ball for increased mobility and circulation
Ideal for use pre and post workout
Small size is ideal for targeting muscle groups in the feet
Water resistant for easy cleaning
---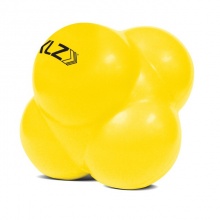 Six-sided rubber ball with unpredictable bounce
Fun hand-eye coordination training
Suitable for solo or team training
Sharpens depth perception and reaction time
---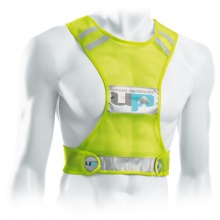 Performance reflective race vest
Ideal for people who run in low light conditions
Up to 500 candlepower of reflectivity
Cutaway style for freedom of movement
---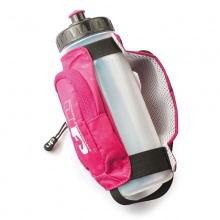 Handheld 600ml Kielder sports bottle
Ideal for active people who enjoy sporting activities
Strap securely holds the bottle to your hand
Moisture-wicking material for comfort
---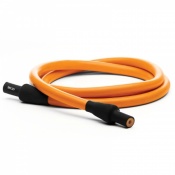 Versatile five-foot long resistance cable
For use with SKLZ slide-lock compatible resistance trainers
Durable natural latex for longevity
Second lightest of four weight levels, ranging from 10 lbs to 100 lbs
---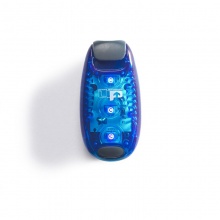 Clip-on LED light with adjustable settings
Ideal for evening runs in low light
Can be set to constant or flashing
Weatherproof for extra durability
---
High visibility vest for running
Ideal for people who enjoy evening runs
Scotchlite material for great visibility
Adjustable fit with Velcro and elastic straps
---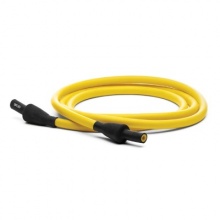 Versatile 5-foot long resistance cable
For use with SKLZ slide-lock compatible resistance trainers
Durable natural latex for longevity
Lightest of four weight levels, suitable for gentle exercise and rehab
---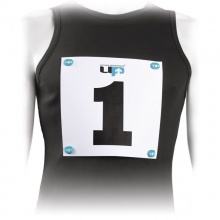 Magnetic race numbers (4 x pairs)
Ideal for people who run in marathons and other races
No sharp corners or edges, providing maximum comfort
Incredibly light, causing no impediment to running ability
---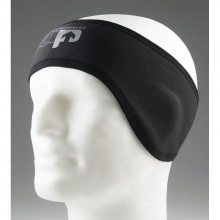 Performance ear warmer for running
Ideal for people with active lifestyles in cold environments
Designed to cover just the ears, providing targeted warmth
Breathable fabric for improved comfort
---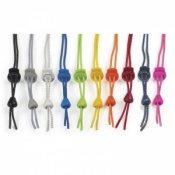 Never worry about laces coming undone again
Fully adjustable to fit any shoe
Utilises elastic bungee cord and a spring-loaded lock
Available in 10 different colours