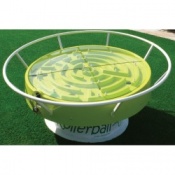 Game of skill and precision;
Lightweight design;
Suitable for children and adults;
Ideal for schools, playgrounds, holiday parks etc.
---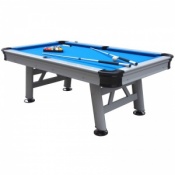 All-weather outdoor american pool table
Beautiful anodised aluminium coating
Adjustable feet height for uneven surfaces
Waterproof playing surface for lasting quality
---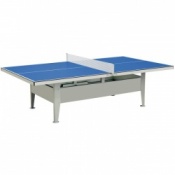 Extremely robust outdoor table tennis table

Strong construction, 10mm melamine board

Official ITTF dimensions

Ideal for commercial use
---
Lightweight design allows you to carry board down the beach with ease
Folds down into a portable and compact box to fit in most car boots
Perfect for letting you enjoy sunny weather without a bulky kayak
Ideal for use by beginners and expert kayakers alike
---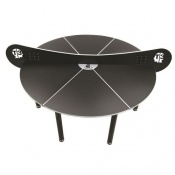 Suitable for the game 'Chaos Theory' which involves up to six players per side
Designed to improve your reflexes, skill and coordination
Features a thick and durable table and tough legs for longevity
Constructed to be easy to store, easy to move and easy to pack
---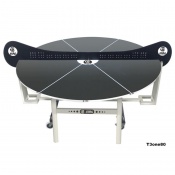 Design is smaller than a regular table meaning a far faster game
Suitable to be used by up to six players a time
Features a foldable construction that is easily storable
Ideal for individuals with dementia or Alzheimer's
---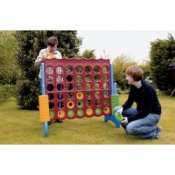 A classic game in a giant size

Lightweight and tough construction

Suitable for indoor and outdoor use

Dimensions (LxDxH): 1340 x 570 x 1080mm
---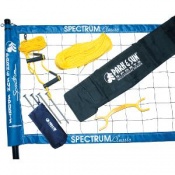 For professional grade game play
Easy to set up and transport
Full size boundary for top level gameplay
Available in 3 different colours
---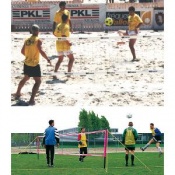 Portable system.
Ideal for football, tennis and other sports.
Includes cord winder.
Transport bag included.
---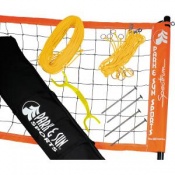 Professional level volleyball net system.
Quick set up.
Easy to transport.
3 coloured net options available.
---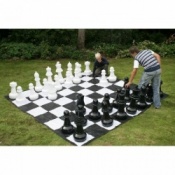 Giant Chess classic style pieces
Perfect for back garden fun
Superb durable quality made
Mat or board available separately
---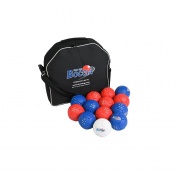 Bundle with everything needed for the disabled to play boccia
Six red balls, six blue balls and one white ball with carrying case
Balls emit a sound for aural location by the visually impaired
Two pushers for those in wheelchairs or with limited mobility
---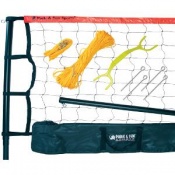 Portable volleyball net system.
Quick set up and easy to transport.
Heavy duty bag with full zipper.
Momentum net with slip on straps.
---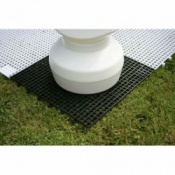 Giant 2.8m square chess/draughts board
Perfect for gardens for use with giant pieces
Mesh design does not kill grass
High quality material, non-fade colour
---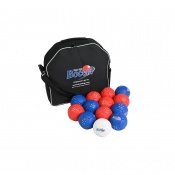 Boccia set for the visually impaired
Includes six red and six blue balls
One white jack is also included
Balls emit a sound for aural location
--- ---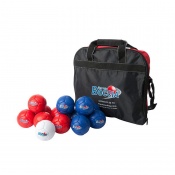 Bundle with everything needed to play boccia
Includes 13 balls: six red, six blue and one white
Two assistive pushers for low mobility players
Allows everyone to play on an even playing field
---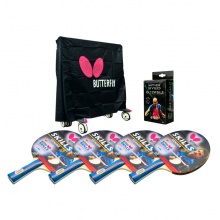 Deluxe table tennis kit with bats and balls
Suitable for outdoor use with Butterfly tables
Features protective edging tape and 5-ply blades
Professional design for easy use
---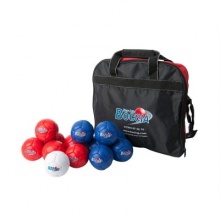 Complete boccia set for schools and sports clubs
Suitable for all ages and abilities
Improves motor skills and team cooperation
Internationally recognised sport for disabled and abled users
---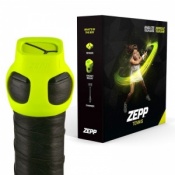 Revolutionary training system to help capture and analyse your performance on the court
Attach to the handle of any tennis racket and swing away for instant feedback
Compare and share your swing data with others
Includes Zepp sensor, racket mount and apps for iPhone, iPad and Android
---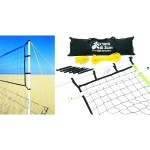 Economy volleyball net system.
Includes heavy duty 3 piece telescopic poles.
Cord winder and transport bag included.
Easy to transport.
---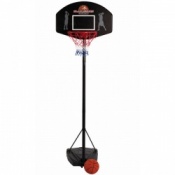 Full size, adjustable height ring

Heavy duty PE backboard

Sturdy 45 litre wank tank

Includes ball and pump
---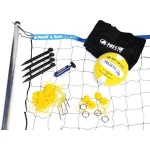 Designed for recreational players.
Value full volleyball set.
Set complete with ball and hand pump.
Includes handy transport bag.
---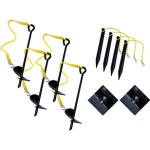 Anchoring system for use on sand.
Easily adapt to any Park & Sports portable Volleyball set.
Includes 4 augers.
Boundary anchors and square plates included.
---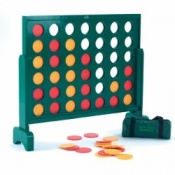 75cm tall perfect for kids

Quality painted wooden frame

Includes counters in handy bag

Great fun for all the family
---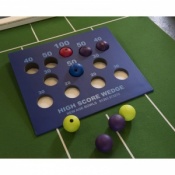 Wedged shaped scoreboard to play on
Can be used with any balls that fit the holes
Highest total at the end wins
Foam based covered in a vinyl sheet
---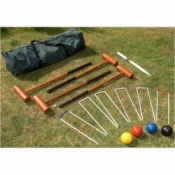 Full size full croquet set

Carrying bag for easy transport

Hardwood mallets

Lightweight balls and hoops
---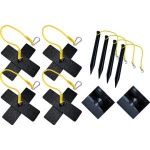 Pro pole and net anchoring system.
For use on sand.
Easily adapts to any Park & Sun portable volleyball set.
Includes guyline attachments with carabiners, butterfly pole supports and anchors.
---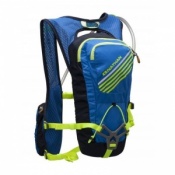 3 way propulsion harness
Breathable shoulder straps
Reflective trims for safety in dark
Rear external shock cord for extra capactiy
---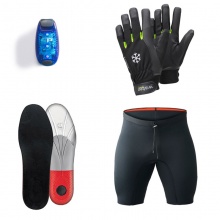 Winter cycling kit designed to keep you safe and warm
Weatherproof features protect you from the worst of the weather
Includes the Ejendals 517 Winter Cycling Gloves
Also features an LED light, thermal undershorts and winter insoles
---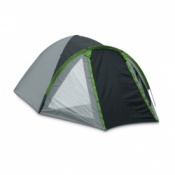 ---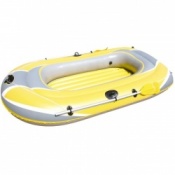 Fast inflating/deflating raft

Sturdy, 4 air cell construction

All-round rope for easy grabbing

Includes oars and pump
---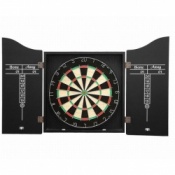 Quality roundwire bristle dartboard

Set in a cabinet with scoreboards

Incudes 2 sets of darts, fins, chalk etc

Ideal for home, pub or any leisure environment
---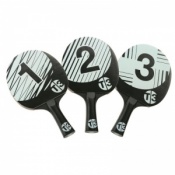 Get more friends playing with a set of 3 or 6 bats
Unique T3 design is ideal for 3-a-side ping pong
Marked 1-3 for player identification (no need for bibs)
Colour: Black/White and Red on the reverse side
---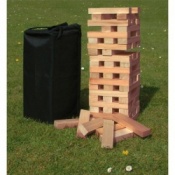 Giant version of the classic game!

Wooden bricks pack away into case

Make a tower up to 1.2m high!

Perfect family fun indoor or out
---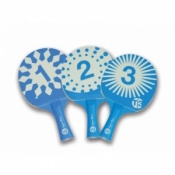 Perfectly made for little hands with an ergonomic shape
Unique T3 design is ideal for 3-a-side ping pong
Marked 1 - 3 for player identification (no need for bibs)
Colour: Blue/white and red on the reverse side
---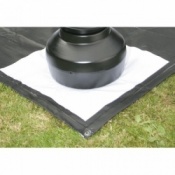 Giant 3m square chess/draughts mat
Perfect for gardens for use with giant pieces
Durable and strong, pegs included
High quality PVC material
---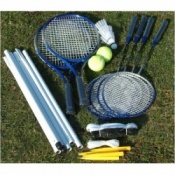 Smart canvas carrying bag set

Includes 2 tennis, 4 badminton racquets

Quality made items

Perfect for family holidays
---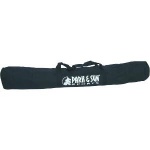 Heavy duty bag.
Full zipper.
Ideal for Park & Sun net systems.
Bag accessory only.
---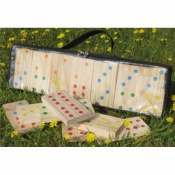 Great fun oversized dominoe set

Wooden dominoes 13.5 x 7cm

Carrying case with handle for easy transportation

Perfect for indoor/outdoor
---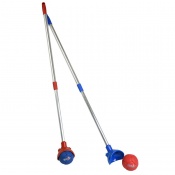 Pair of assistive pushers for playing boccia
Allows those with limited mobility to play
Made of lightweight aluminium and plastic
Includes one red and one blue pusher
---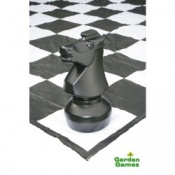 Replacement pieces for your Giant Chess set
All pieces available for replacement
Identical to the original pieces supplied
Allows you to enjoy your game for longer
---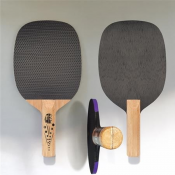 Super lightweight design is half the weight of a standard bat
Well suited to experienced players and newcomers
Ideal for those who may struggle with the standard T3 bat
Smooth design and grippy handle enhance gameplay
---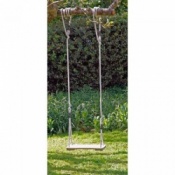 Safe and sturdy take on a classic

Strong pine wood and poly-hemp rope

Secure fastenings for years of use

Great fun for kids and for any garden
---
Replacement base section for giant chess pieces
Available for either the black or white set
Easy to attach to the pieces
Keeps pieces in working condition
---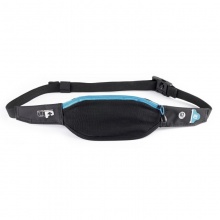 Wookey runner's pack with fidlock pockets
Ideal for active people who need to store items
Elasticated belt for comfort and a secure hold
Fidlock closure for easy one-handed use
---
---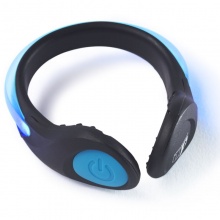 Shoe clip LED light for high visibility
Ideal for evening runs in low light conditions
Can be set to constant or flashing to your discretion
Splashproof and weatherproof for extra visibility
---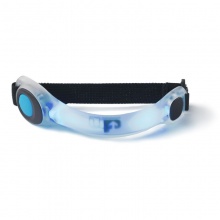 LED armband for increased visibility
Ideal for active people travelling in low visibility
Visible up to half a mile away
Weatherproof for extra durability
---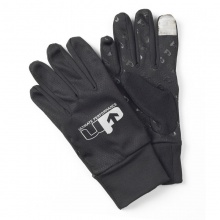 Weather-resistant running gloves
Ideal for active people who enjoy running in colder climates
Moisture diffusion reduces sweat to increase comfort
Touch pad-sensitive index finger allows for touchscreen use
---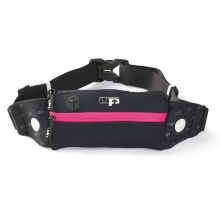 Runner's pack for accessible storage on the move
Ideal for active people who want to keep belongings safe
Made from comfortable neoprene, securely stores items
Includes one main and one side pocket for storing different items
---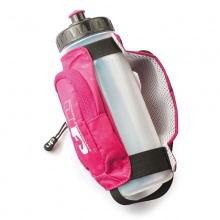 Handheld 600ml Kielder sports bottle
Ideal for active people who enjoy sporting activities
Strap securely holds the bottle to your hand
Moisture-wicking material for comfort
---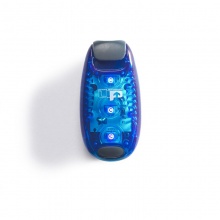 Clip-on LED light with adjustable settings
Ideal for evening runs in low light
Can be set to constant or flashing
Weatherproof for extra durability
---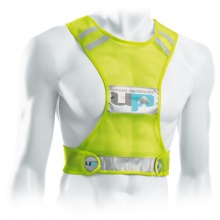 Performance reflective race vest
Ideal for people who run in low light conditions
Up to 500 candlepower of reflectivity
Cutaway style for freedom of movement
---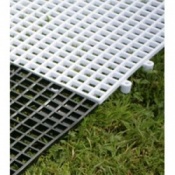 ---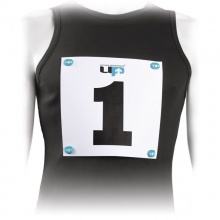 Magnetic race numbers (4 x pairs)
Ideal for people who run in marathons and other races
No sharp corners or edges, providing maximum comfort
Incredibly light, causing no impediment to running ability
---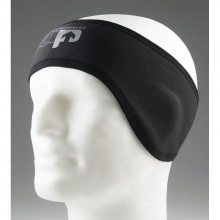 Performance ear warmer for running
Ideal for people with active lifestyles in cold environments
Designed to cover just the ears, providing targeted warmth
Breathable fabric for improved comfort
---
High visibility vest for running
Ideal for people who enjoy evening runs
Scotchlite material for great visibility
Adjustable fit with Velcro and elastic straps
---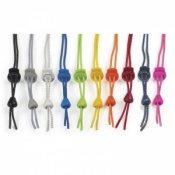 Never worry about laces coming undone again
Fully adjustable to fit any shoe
Utilises elastic bungee cord and a spring-loaded lock
Available in 10 different colours