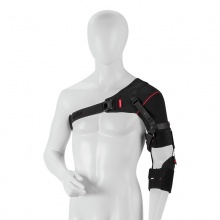 Designed for single-handed application (hemiplegic use)
Repositions your shoulder to reduce shoulder pain
Particularly suitable if you've suffered from a stroke
Ideal for rehabilitation and improving posture
---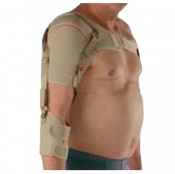 Subluxation and Brachial Plexus injuries

Improves posture and gait

Smart material regulates temperature
---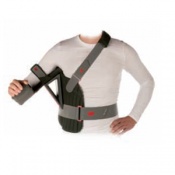 Post anterior dislocation

Abduction of 0°, 15°, 30°, 60° + 90° degrees

External Rotation 10°, 20º and 30°

Easy to fit + washable covers
---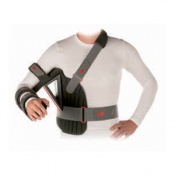 Post-Op/ Post Trauma of Shoulder

Subcapital Fractures of Humerous

Abduction of 0°, 15°, 30°, 60° + 90° degrees

Easy to fit/ washable covers
---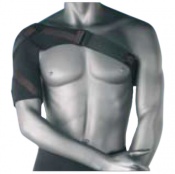 Acute/ Chronic Shoulder Pain

Provides support during sport

Smart material regulates temperature

Similar to Physio shoulder taping method
---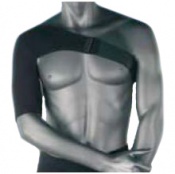 Tendomyopathies of shoulder

Stress-related shoulder pain (sport)

Degeneration of Shoulder Cuff

Neoprene material
---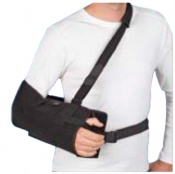 Fixation of the shoulder at 15°;
Adjustable shoulder and waist belt;
Positionable thumb loop;
Comfortable waist cushion.
---
Supports sensorimotor control;
Activation of muscle stabilisation;
Pain relief;
Improves function of elbow joint .
---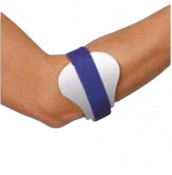 Relieves pressure on the tendon;
Pain relieving;
For Golfer's/Tennis Elbow;
Easy to apply and adapt .
---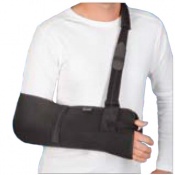 Fixation of the arm to the body;
Puts shoulder in internal rotation;
Adjustable shoulder;
Positionable thumb loop.