Ortho Movement Insoles
Offering insoles for a wide array of uses, Ortho Movement Insoles allow you to find the specific support that you need, whatever you're doing. With over 30 years of experience in orthopedics, Ortho Movement utilise anatomic designs and high-tech materials to provide the ultimate comfort for your feet. For more information please contact our customer care team at helpdesk@healthandcare.co.uk.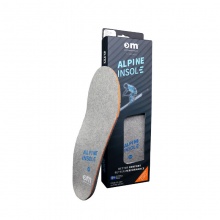 Insoles to fit neatly inside ski boots
Protective insoles for professional and amateur skiers
D3O pads specifically designed to alleviate pressure during jumps and turns
Layer of heating material to warm your feet
---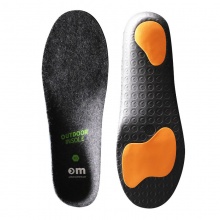 Insoles for reducing strain while hiking
Designed specifically to fit inside walking boots
Absorbs shock on the heel and metatarsal
Anti-bacterial material reduces smell and blisters
---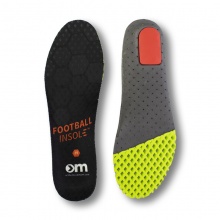 Comfortable non-customised insole to fit football boots
Innovative combination of materials ensures optimum comfort
Provides comfort without changing the dynamics of the foot
Available in 12 different sizes to fit most users
---
Shoe insoles to absorb shock while running
Designed to fit snugly into running shoes
Top cover reduces risk of chafing and blisters
Specially designed with reference to runners' pressure patterns
---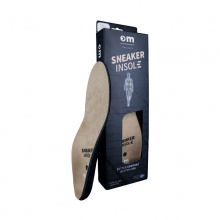 Sneaker insoles for everyday use in sports shoes
Insoles for anyone looking to protect their feet at work or home
Memory foam adapts the insole to your foot
Shock absorbing zone reduces pressure on the heel
---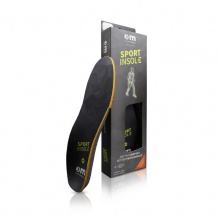 Sports Insoles to help with stability and shock absorption
Insoles for indoor and outdoor athletes
Top cover to reduce risk of chafing or blisters
EVA material to assist with stability
---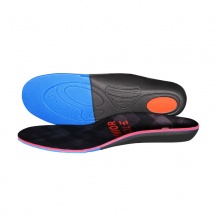 Supportinve insoles designed for kids
Provides protection for active children's feet
Antibacterial top cover keeps feat fresh
Unique shock absorbing zone
If you're interested in learning more about insoles, why not have a look at www.shoeinsoles.co.uk, our sister website dedicated to all things feet?