Amsler Charts and a full test instruction manual
Used to screen the macular and foveal areas of the eye
Effective at detecting early changes in macular/foveal areas
Can diagnose age-related macular degeneration in its early stages
---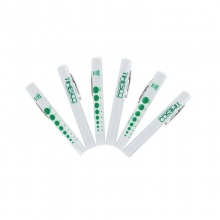 Pack of 6 disposable pen torches
Ideal for assisting during pupil examinations
Integrated pocket clip for ease of use
Disposable design reduces contamination risk
---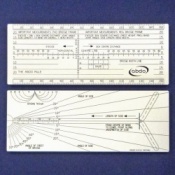 ---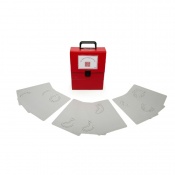 Developed to test vision in toddlers (ages one - three years)
Suitable for older children and adults with intellectual impairment
Supports testing from 20/320 to 20/640 (6/96 to 6/192)
Kit includes 45 laminated cards with images
---
Cards for accurately testing visual acuity
Suitable for testing children ages three and up
Consists of nine cards with vanishing optotypes
Contains three cards at each acuity testing level
---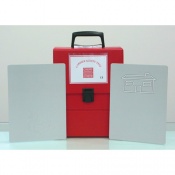 Carry case for the Cardiff acuity test cards
For easy storage and transportation of cards
Keeps card sets intact, clean and ordered
Buy as a replacement or spare case
---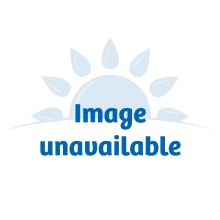 Cost-effective alternative to the Cardiff 4740R Standard Acuity Test
Suitable for testing visual acuity in children ages one to three years
Provides a rapid and accurate method for quantifying visual acuity
Consists of 30 laminated cards with printed optotypes
---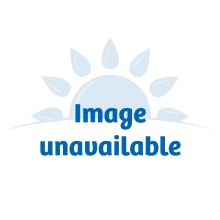 A cost-effective alternative to the Cardiff 4740R Standard Acuity Test
For testing visual acuity in children ages 12 months to three years
Can be used to test older children/adults with intellectual impairment
Pack consists of 30 testing cards in a handy carry case
---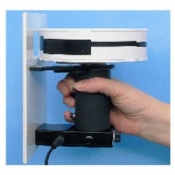 Objective examination
Detects Optokinetic Nystagmus
For babies and young children
Motor powered rotation
---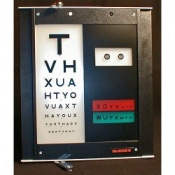 Eye test chart;
Comes with power supply.
---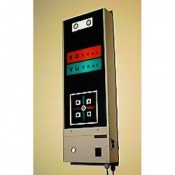 Eye test wall panel;
D.F.D.U./Duo./Conc.circles.
---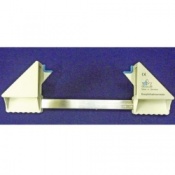 Accurately measures position of the globe
Easy to use
Comfortable for patients
Fast reproducible results
---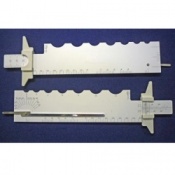 Facilitates setting of spectacle frames
Assessment of head width
Graduations in units
User Instructions included
---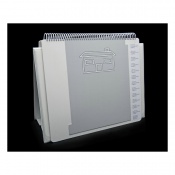 "A" shaped display stand
Designed to support Cardiff and PA Vision flip-charts
Spare or replacement for the stand supplied
Enables the test to be placed on a table
---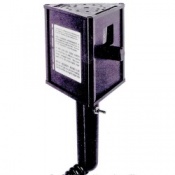 For investigating near vision refraction
Three sided drum
Multiple tests and charts
---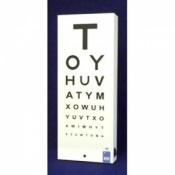 Illuminated letter pad or LED spotlight
Sleek and professional appearance
Low maintenance due to bulb's longevity
Can be wall-mounted or stand alone
---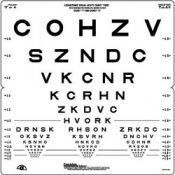 Helps determine the smallest letters your patient can read
Designed to help diagnose patients with eyesight issues
Foldable in design so you're able to travel with the chart
Ideal for optometrists to use with patients
---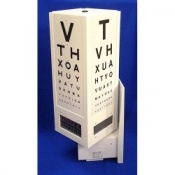 Illuminated panel

;

Rotating

upper section

;

Environmentally friendly;

Supplied with a wall mount

.
---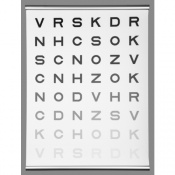 Eye testing charts developed by optometrists
Effective means for measuring contrast sensitivity
Can be used to screen for various eye conditions
Includes two charts, a manual and scoring pad
---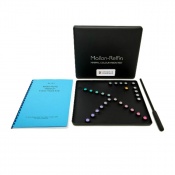 Quick and simple test to detect colour deficiencies
Can be used to test children, adults and the elderly
Can be used to detect problems in colour differentiation
Can be used to diagnose colour blindness
---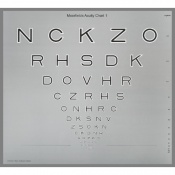 Test for age-related macular degeneration (AMD)
Contains one chart for each of the eyes
Can detect changes in the early stages of AMD
Employs a logarithmic progression in letter size
---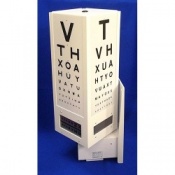 Illuminated panel

;

Rotating

upper section

;

Environmentally friendly;

Supplied with a wall mount

.
---
Grating test kit made up of 10 cards
For testing visual acuity in infants/small children
Uses the Preferential Looking technique
Enables visual acuity to be quantified
---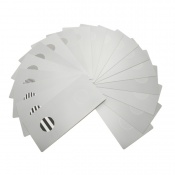 Apparatus for testing visual acuity levels
For testing infants, toddlers and young children
Suitable for testing individuals with intellectual impairment
Test kit includes 18 cards with gratings of varying frequencies
---
Accurate method for testing visual acuity
Designed specifically for testing infants
Uses grating patterns to assess vision
Consists of eight acuity testing cards
---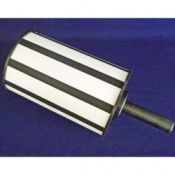 Tests for Nystagmus
Rotates at 8rpm to 10 rpm
Lightweight
25 cm x 16 cm
---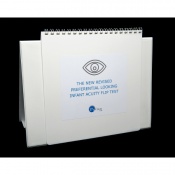 Chart for testing visual acuity in infants and toddlers
Can be used to test anyone with intellectual impairment
Enables visual acuity to be quantified accurately
Flip chart design for convenience and ease of use
---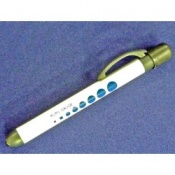 ---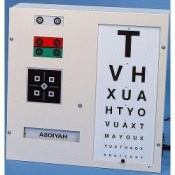 ---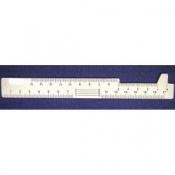 Measure pupillary distance
---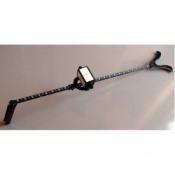 Binocular gauge
Tests convergence
Tests accommodation
For diagnosis and treatment
---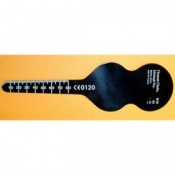 All purpose occluder
Trial case accessory
Assess visual acuity
One side graduated in mm
---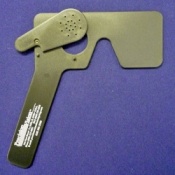 Highly impact resistant
Multiple pinhole flipper
Angled handle
Easy to sterilise
---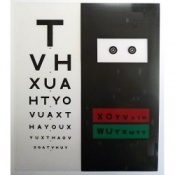 Standard panel;
Replaces an existing panel.
---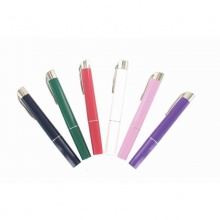 Reusable pen torch for general diagnostic use
For examinations of the eye, ear, and mouth
Pocket clip for ease of use
Supplied in a range of colours
---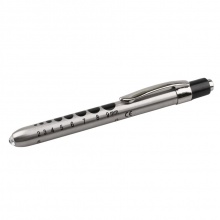 Reusable stainless steel pen torch
For diagnostic examinations of the eye, mouth, nose, and skin
Pupil gauge for extra clarity during eye examinations
Supplied with 2 x AAA batteries
---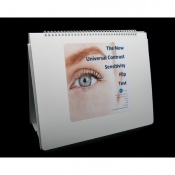 Kit for testing contrast sensitivity
Includes cards with pictures and letters
Can be used to test subjects of all ages
Portable and easy to use flip chart design
---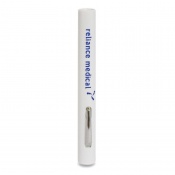 Disposable pen torch with bright illuminating beam
Suitable for medical and general use
Lightweight and pocket sized for ease of storing
Useful to store in workplace or sports first aid kits
---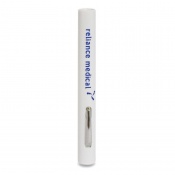 Reusable pen torch for illuminating small areas
Multiple uses from medical to general
Lightweight and pocket sized for ease of storing
Run off of AAA batteries, which are included