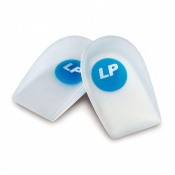 Help to reduce heel pain and risk of injury
Consolidate the fatty pad of the heel for stability
Provide enhanced balance and improve gait
Include a soft centre pad to absorb heel pressure
---
Insoles made with memory foam for added comfort
Adapt to the shape of your feet for personalised support
Top cloth cover ensure feet stay cool and dry all day
Granular bottom pattern prevents slipping in the shoe
---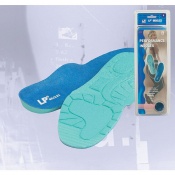 Maintain stability and balance in the feet
Provide maximum shock absorption and energy return
Help to keep feet cool and dry during exercise
Made with breathable POLIYOU material for comfort
---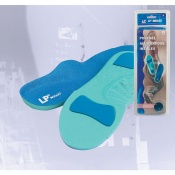 Made with foam pads on the forefoot and heel
Helps to absorb up to 90% of shock forces
Made with breathable POLYIYOU to keep feet cool
Suitable for use with sports, casual and outdoor footwear
---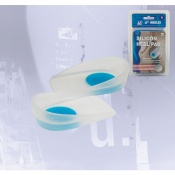 Designed to absorb impact over the heel to prevent injuries
Made from medical grade silicone to provide superior comfort
Extremely durable to last through intense long-term activity
Helps to consolidate the fatty pad of the heel for stability
---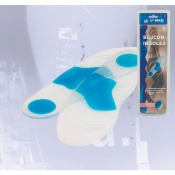 Designed to absorb impact over the plantar surface of the foot
Made from medical grade silicone to provide superior comfort
Extremely durable to last through intense long-term activity
Include anti-slip crests to stabilise the forefoot and heel
---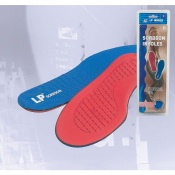 Delivers shock absorption, cushioning and support to feet
Dissipate foot shock to reduce stress on the ankle
Help to prevent injury resulting from torques to the feet
Suitable for use with sports, casual and outdoor footwear
---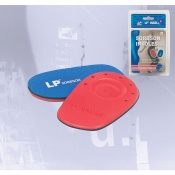 Deliver shock absorption, cushioning and support to heels and feet
Dissipate heel shock to reduce stress on the ankle
Help to prevent injury resulting from torques to the feet
Suitable for use with sports, casual and outdoor footwear
---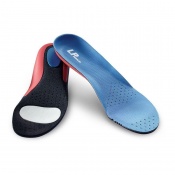 Help to stabilise the foot for maximum support
U-shaped heel cup keeps the foot in a neutral position
Helps to align the foot for a more healthy gait
Made with breathable and cooling materials
---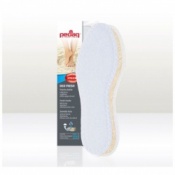 Barefoot insole for odour free feet;
Trevira bioactive terry cloth;
Made with integrated silver;
Washable.
---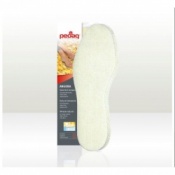 Insoles for shoe temperature regulation;
Perfect for all seasons;
Made with soft angora;
Ultra thin design.
---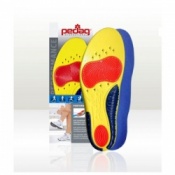 Allround insole for sports;
XTR2 shock absorbers;
Heel protection and forefoot cushions;
Perforated for circulation.
---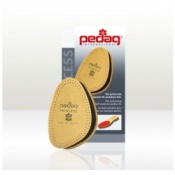 Improves fit of intermediate sizes;
Cushions the forefoot;
Genuine sheepskin;
With Active Carbon.
---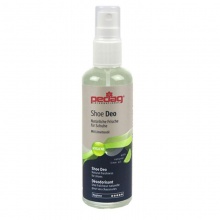 Neutralises unpleasant odours and destroys bacteria
Suitable for use in all shoe types
Supplied in a 100ml bottle useful for travel
Subtle and fresh scent with natural lime oil
---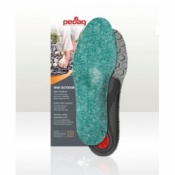 Foot supports for boots and sturdy shoes;
Shock & moisture absorbent jute felt;
Active carbon filter to reduce odour;
Anatomically shaped.
---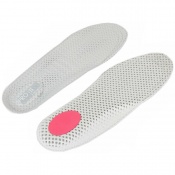 Lightweight comfort insole for sports
With shock absorption pads to protect heels
Trim-to-fit design for maximum comfort
Breathable mesh upper for reduced odour
---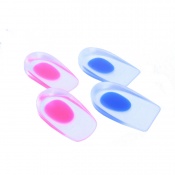 Dual-density silicone heel cups
Absorb shock and reduce pressure
Alleviate and prevent heel pain
Washable for good hygiene
---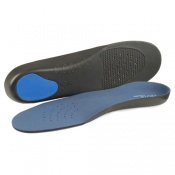 Orthotic insoles for everyday wear and sports
Absorb up to 50% of shock upon impact
Provide arch support to alleviate and prevent pain
Breathable and odour-absorbent for freshness
---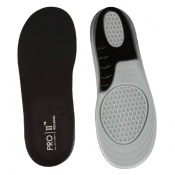 Sports insoles with revolutionary air and gel technology
Absorb shock to protect the heels and arches from impact
Breathable material reduces foot odour and keeps feet cool
Rough pattern massages sore feet and improves circulation
---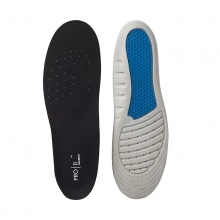 Orthotic insoles designed for high-impact sports
Provide arch support to protect the plantar fascia
Cushion feet to ease pain and reduce fatigue
Made from antibacterial material to reduce foot odour
---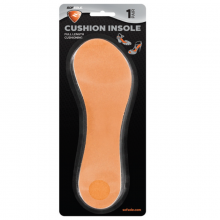 Pair of shoe insoles for comfort and improved fit
Designed to improve comfort of most shoe types
Thin insole design for versatile wear
Adds instant cushioning under your foot
---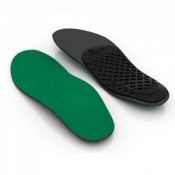 Helpcontrol the position of the feet

Stabilises and balances the foot

Extra comfort, reduced friction

Absorbs shock effectively
---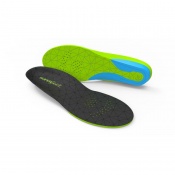 Biomechanical shape with thick 5mm Aerospring foam construction
Heel-to-toe cushioning for enhanced comfort with every step
Heel cup naturally absorbs impact to reduce heel pain
MOISTUREWICK technology for long-lasting odour control
---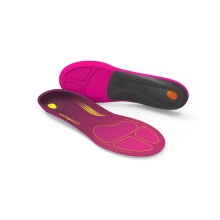 Women's running insoles which maximise comfort
Boost performance while targeting discomfort
Long-lasting and durable construction
Featuring hi-tech impact reduction
---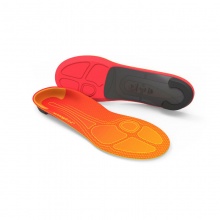 Running insoles which reduce foot pain
Boost performance while targeting discomfort
Long-lasting and durable construction
Featuring hi-tech impact reduction
---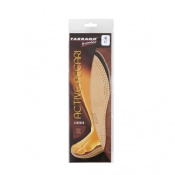 Made from natural sheepskin leather
No chemicals, varnishes or dyes added
Anti-skid latex base keeps insoles in place inside shoes
With activated carbon to absorb moisture and prevent odour
---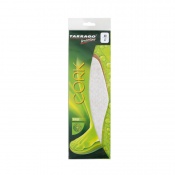 Cork and cotton insoles for daily wear
Reduce impact and prevent foot fatigue
Absorb perspiration to prolong shoe life
Suitable for most footwear types
---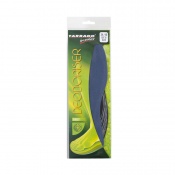 High-density latex foam insoles
Protect against impact and enhance comfort
Absorb moisture to keep feet dry and fresh
Suitable for use with most types of footwear
---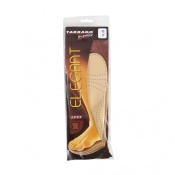 High-quality sheepskin leather comfort insoles
No chemical treatments, dyes or varnishes added
Contain activated carbon to reduce moisture and foot odour
Anatomical design helps alleviate back, cervical and knee pain
---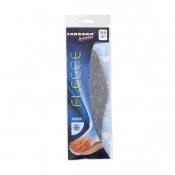 Thermo-control insoles for warmth
Absorb shock to reduce impact
Prevent perspiration and odour
Ideal for outdoor work and winter sports
---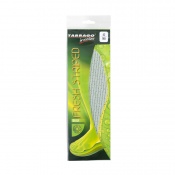 Latex foam insoles for daily use
Enhance comfort and reduce impact
Perforated to keep feet cool and dry
Perfect for all seasons and most footwear
---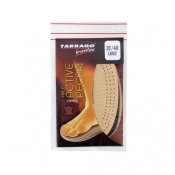 Forefoot insole made from sheepskin leather
Natural with no chemicals, varnishes or dyes added
Anti-skid latex base keeps insoles in place inside shoes
With activated carbon to absorb moisture and prevent odour
---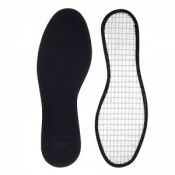 Extra-warm fleece insole
Natural charcoal layer for odour prevention
Perfect for winter wear
Aluminium layer to lock in heat
Available in sizes 3 - 12
Sold in convenient pairs