Monocular Compound Microscopes
Browse our range of Monocular Compound Microscopes. These microscopes offer a higher level of magnification compared to simple microscopes as they come with a second lens that magnifies the image of the first. Monocular microscopes only have one eyepiece lens at the top. Having a variety of uses despite being relatively inexpensive, monocular compound microscopes are popular in both research labs and biology classrooms.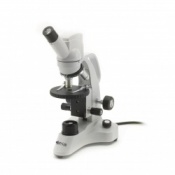 Monocular head 45º inclined, 360º rotating.
Magnifications 40x, 100x, 400x.
Coarse and fine focusing system with different axis.
High quality grade steel and plastic components.
---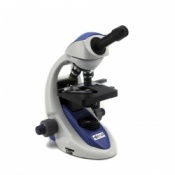 30º inclined, 360º rotating monocular head.
Coaxial coarse and fine focusing system.
LED with adjustable intensity.
Lifetime warranty.
---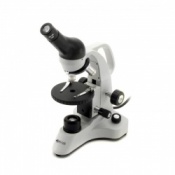 Robust and compact
Well-suited to classrooms and students
LED illumination
Foam carrying case
---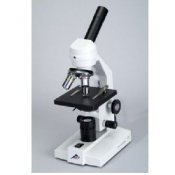 Digital Course Microscope Model 100, LED