Memory Foam Lumbar Supports
If you suffer from lower-back pain, you can find that it will have a negative effect on many aspects of your life. Our range of Memory Foam Lumbar Supports are designed to mould themselves to your lower back, providing support and relief from back pain. These lumbar cushions can help with conditions such as sciatica and lumbago.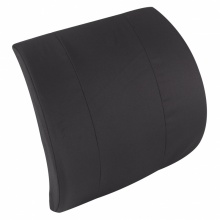 Moulded cushion for back support and posture correction
For people with lumbar, thoracic or cervical spine pain
Made from memory foam to shape the cushion to your back
Features a strap to attach the cushion to chairs in the home, office or car
---
Suitable for users at high risk of pressure sore development
Designed to go on top of an existing reclining chair
Redeveloped with an additional 35mm foam base
Provides enhanced pressure distribution
---
Pressure relief rating: High risk
Designed for use on rise recliner chairs
Set of seat and lumbar cushions for full powerful relief
Straps and anti-slip covers provide stability and resist forward sliding
---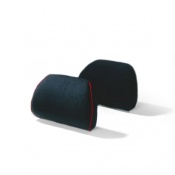 This super slim moulded memory foam product gives gentle lumbar support, and is ideal for use in the car or office.
---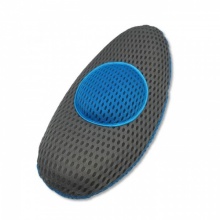 Ultra-plush memory foam lumbar support with a microbead core
Ideal for use whilst seated for long periods at the office or whilst sleeping
Ergonomically designed to hug the "S curve" of the spine
Machine washable for easy cleaning