Stabilises foot & ankle;
Reduces knee pain in osteoarthritis;
Arch support;
Machine washable.
---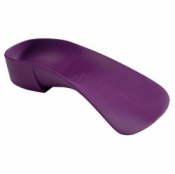 For mild over-pronation;
For low-medium arch;
Medial RF posting;
Intrinsis lateral FF posting.
---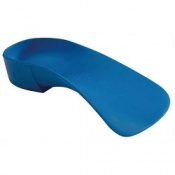 For under-pronation;
For medium arch feet;
Neutral RF posting;
Standard depth heel cup.
---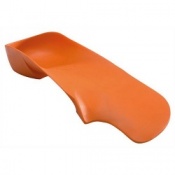 Medial RF & FF posting;
1st MTH cut-out;
Large medical skive;
Ideal for flat feet/PTTD.
---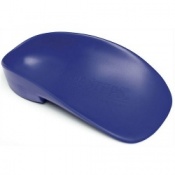 Specially designed for children;
Neutral RF posting;
QQ medium arch;
QQ standard depth heel cup.
---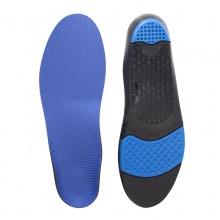 Full-length arch supports to reduce pressure on arches
Ideal for heel pain, heel spurs or plantar fasciitis
Waffle-like shock absorbing structure
Moisture-wicking fabric keeps feet cool and dry
---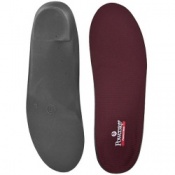 Stabilising heel cup and platform;

Hypurcel foam for plush cushioning;

Micro thin, mildly angled heel platform;

Relief and prevention for over pronators.
---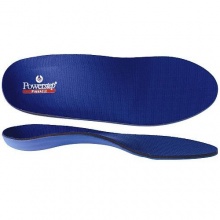 Powerstep insoles for medical-grade foot support and stability
Helps to eliminate pain in the heel, ankles, knee and lower back
Suitable for sportspeople, workers, elderly and more
Provides a solution to prolonged foot pain
---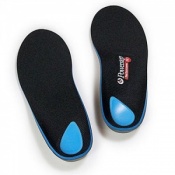 Firm but flexible arch support;
Deep heel cup with a 2-degree medial post;
Shock absorbing cushioning for enhanced comfort;
Ideal for mild to severe over pronation, metatarsal pain, heel or arch pain.
---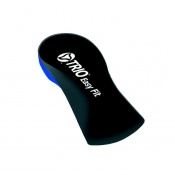 Specially contoured for medial foot instability
Designed to fit easily into dress/fashion shoes
Supplied in medium density EVA foam for maximum comfort
Anti-bacterial top coat to keep your insoles clean and fresh
---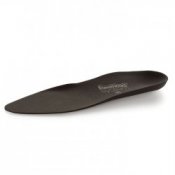 Narrow fit orthotic for boosting comfort in close-fitting shoes
Perfect for use in track, cycling and other sports shoes
Suitable for those who can only tolerate subtle arch support
Designed for professional customised use
---
Heat mouldable orthotic kit;
For customised patient fit;
Follows anatomical features;
For a variety of conditions.
---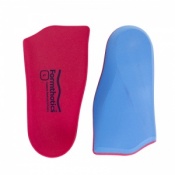 Low density PE foam-based
Provides excellent cushioning to feet
Two layers of foam for superior comfort
Perfect for use during high-impact sports
---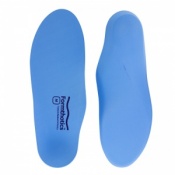 Effective solution for a broad range of applications

Can provide relief for heel pain and shin splints

Ideal for patients suffering from knee or Achillies related injuries

Available in a range of sizes to suit most users
---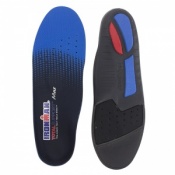 Deep heel cupping;

Stiffer, rigid arch support;

Perfect for serious athletes;

Helps to prevent over pronation.
---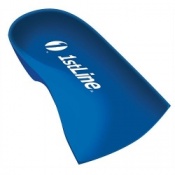 Heat mouldable
Suitable for all foot types
Deep heel cups & arch support
3 choices of density
---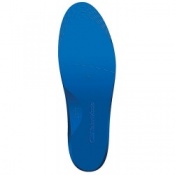 Heat mouldable;
Suitable for all foot types;
Deep heel cups & arch support;
3 choices of density.
---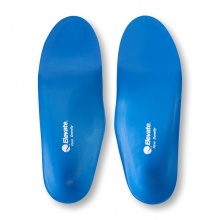 Heat mouldable orthotic kit for tailored support
For customised patient fit by a professional
Follows anatomical features to provide excellent comfort
Suitable for a variety of conditions
---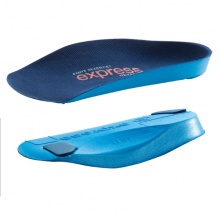 Easy to use firm density 3/4 length insoles
Reduced length useful for wear in narrow shoes
Ideal for everyday support
Designed to provide stability and balance
---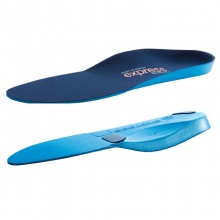 Easy to use firm density full length insoles
Ideal for everyday support and reducing foot pain
Includes forefoot and rearfoot wedges for adjustable support
Helps to increase stability and balance
---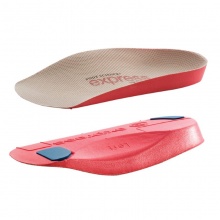 Easy-to-use hard density 3/4 length insoles
Reduced length useful for wear in narrow shoes
Optimal biomechanical support for users over 90kg (14 stone)
Help to increase balance and stability
---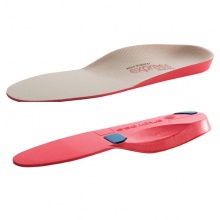 Easy to use hard density full length insoles
Optimal biomechanical support for users over 90kg (14 stone)
Includes forefoot and rearfoot wedges for adjustable support
Self-adhesive for easy application in the shoe
---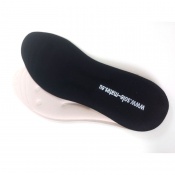 Massages your feet with every step you take
Improves circulation and relieves pain
Moulds to the shape of your feet
Ideal for a number of conditions
---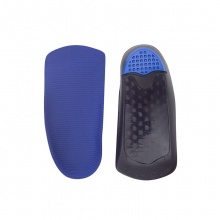 Shock-absorbing 3/4-length arch supports
Ideal for heel pain, heel spurs and plantar fasciitis
Protects against odours and moisture-related blisters
Fits almost any shoe for versatile use
---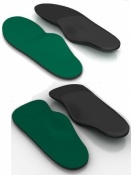 Long lasting quality insole

Added soft arch for extra comfort

7 available sizes to ensure fit

3/4 length or full length
---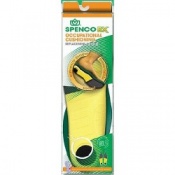 ---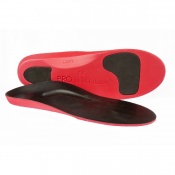 Affordable over-the-counter orthotic insoles
Correct foot posture to reduce foot and body pain
Heel cups cradle heels and protect against impact
Provide excellent arch support
---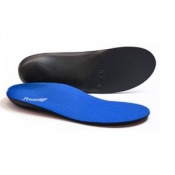 Strong, medical-grade support
Deep heel cradle
Double layer and low profile casing
Friction reducing top fabric
---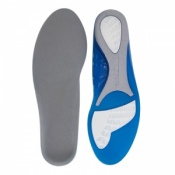 Provides maximum cushioning

Anatomical Cushioning System

Heel cupping provides optimal fit

Correct arch placement
---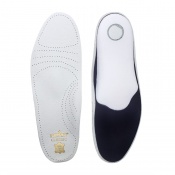 Reduces fatigue associated with hours on your feet
Features a metatarsal pad and longitudinal arch support
Anatomically shaped foot bed with pain-relieving heel cup
Breathable, moisture-wicking design with carbon filter
---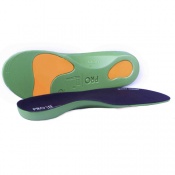 Quality orthotic insoles designed by leading podiatrists
Ease plantar fasciitis and day-to-day foot pains
Treat over-pronation to relieve foot and body pains
Suitable for work boots and high-impact sports
---
Forefoot cushioning
Wider heel cup for increased support
Hard wearing
Shock absorption
---
EVA insole

Rigid nylon base

Ideal for heavier patients

Quick dry, moisture absorbing material
---
Brushed nylon cover allows for comfort and moisture absorption
Medium density to cover most pathologies
Flat base for adhering wedging
Deep heel cup for greater control
---
Brushed nylon cover allows for comfort and moisture absorption
Medium density to cover most pathologies
Flat base for adhering wedging
Three-quarter length for an easier fit in most everyday shoes
---
Slimflex Low Density Full Length Insoles
Customisable
Heat mouldable for comfort
Increased general control
---
Slimflex Simple Full Length Insoles
Customisable
Heat mouldable for comfort
Increased general control
---
Full length, high-density insoles
Provides extra support
For heavier and harder-wearing patients
Increased general control
---
Slimflex Simple 3/4 Length Insoles
Customisable
Heat mouldable for comfort
Increased general control
---
Slimflex Simple High Density 3/4 Length Insoles
High density version for extra support
For heavier patients and harder wearing patients
Navy blue insoles offer increased general control
---
Suitable for a range of conditions
Customisable for a greater level of fit and comfort
Heat mouldable for anatomical support
Increased general control of foot
---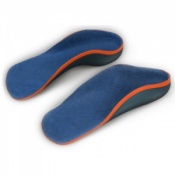 Medium-density EVA foam children's insoles
Deep heel cup for stability and impact protection
Arch support to reduce pain and fatigue
Cushion the feet for enhanced comfort
---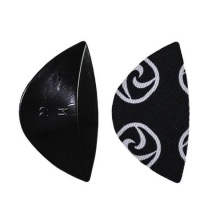 Highly durable arch supports relieve the longitudinal arch
Ideal for athletes looking to improve their sporting performance
Made from Technogel, which helps absorb shock for comfort
Prevents injuries, improves existing injuries and increases stability
---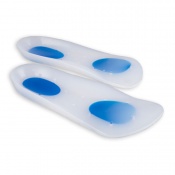 Durable three-quarter-length silicone insoles
Provide excellent arch and heel support
Absorb shock and reduce pressure
Will fit narrow and pointed shoes
---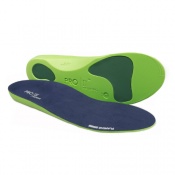 Full-length children's arch support insoles
Correct over-pronation and realign body posture
Alleviate plantar fasciitis and metatarsalgia
Can be trimmed for a customised fit
---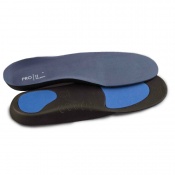 Orthotic insoles with arch support
Correct foot posture and over-pronation
Pads to cushion the first metatarsal bones
Ideal for daily use and impact sports
---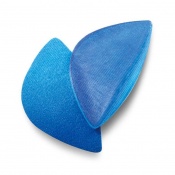 Support the arch to control the position of the foot
Relieve arch pain associated with a lack of support
Help to absorb shock, reduce friction and improve control
Suitable for plantar fasciitis and longitudinal arch cushioning
---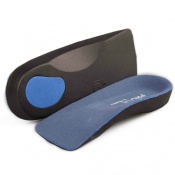 Orthotic insoles to relieve plantar fasciitis and correct over-pronation
Three-quarter length fits most shoes, including narrow and pointed shoes
Provide medial arch support for correct posture and enhance balance
Cushion the forefeet to reduce pain caused by pressure and impact
---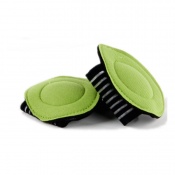 ​Pads to cushion and protect arches
Relieve and reduce arch pain and fatigue
Improve balance and body alignment
Suitable for use with most footwear
---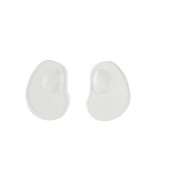 Gel ball-of-foot and arch support inserts
Reduce pain and discomfort
Self-adhesive for reliable support
Supplied as a pair of inserts
---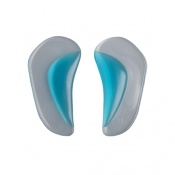 Silicone gel arch support pads for children
Support high, weak and fallen arches
Adhesive backing for easy application
Will fit most closed-toe children's shoes
---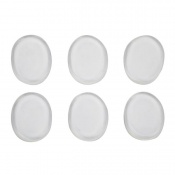 Discreet gel spots to protect feet from rubbing
Prevent calluses, corns, blisters and abrasions
Can be used to add cushioning for greater comfort
Supplied in a pack of 6 spots