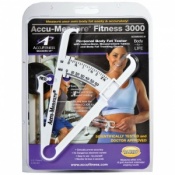 Personal body fat tester
Endorsed by the World Natural Bodybuilding Federation
Incredibly accurate, even in the home
Includes body fat tracking charts for men and women
---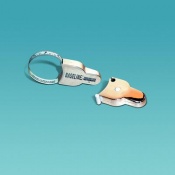 Useful for measuring the circumference of any body part
Ideal for measuring the circumference of a joint or a digit
Stays securely in place without being held, making it easy to use
Can be used for self assessment
---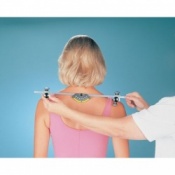 Measures six areas to detect scoliosis

Provides three measurements to detect abnormal anteroposterior curves

Eliminates the need for X-rays to evaluate progress during treatment

Calibrated in centimetres, millimetres and degrees
---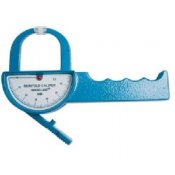 Baseline Skinfold Caliper
---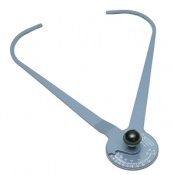 Made from aluminium.
Measures in inches or centimetres.
Range is from 0 - 24 inches, in 0.5 inch increments.
Can be used to measure maximum chest expansion.
---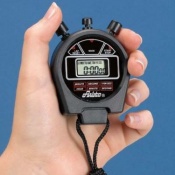 Used for timing evaluations, modalities and exercise programmes
Counts in intervals of 1/100 second for superior precision
Chronograph includes a time/calendar display and an alarm
Comes with a battery, ready to be used
---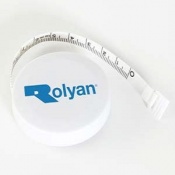 Lightweight low-cost tape measure
Suitable for a wide variety of clinical applications
Designed for measuring the head, limbs and body
Automatic roll up for easy storage
---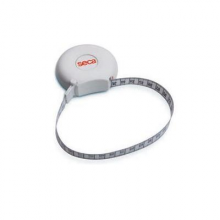 Pack of 10 Ergonomic Circumference Measuring Tapes
Designed for measuring girth with millimetre precision
Measures from 0cm to 205cm with 1mm graduations
High-quality mechanics unwind easily and lock into place
---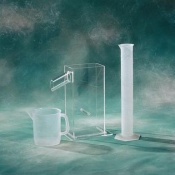 A set for measuring hand and distal forearm oedema
Enables objective monitoring of oedema-reducing treatments
Includes a volumeter tank, a receiver for catching the overflow and a graduated cylinder
Designed following the specifications of Paul Brand, MD
---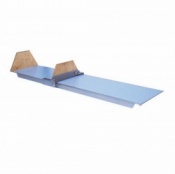 A counter recording instrument.
Similar to Harpenden Stadiometer.
Range of 300 to 2100mm.
Speedy & error free readings.
---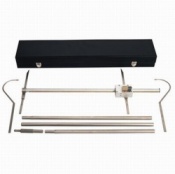 Direct & accurate reading.
Range of 50mm to 570mm.
Supplied in carry case.
Constructed of light alloy.
---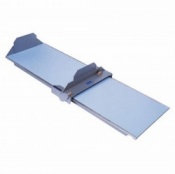 Counter recording instrument.
Speedy & error-free readings.
Range of 220 - 1500mm.
---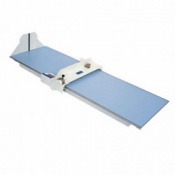 Counter reading instrument.
For post-neonate growth studies.
Reproducibility of measurements.
Eliminates variation.
---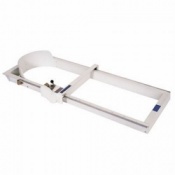 High accuracy, counter recording instrument.

Designed for growth studies.
Available in two lengths.
Reproducibility of measurements.
---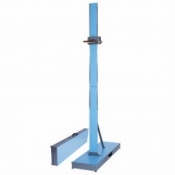 Sensitive counter balanced movement.

Gives accurate and direct readings.

Range of 810 mm to 2060.

A robust free-standing unit.

---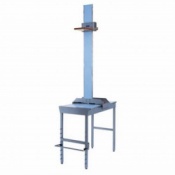 Accurate & direct readings.
Range from 320mm to 1090mm.
Includes adjustable foot rest.
Rigid tubular steel legs.
---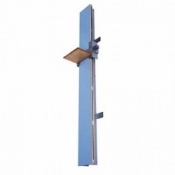 Designed for measuring height.
Accurate & direct reading.
Provided with adjustable wall brackets.


---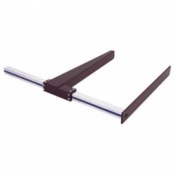 To aid the prediction of cardiac risk.
Measures sagittal abdominal diameter in supine subjects.
Inbuilt spirit level.
---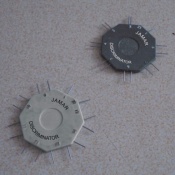 Suitable for static and moving discrimination
Suitable for one-point and two-point discrimination
The set includes two separate disks
Efficient and easy to use
---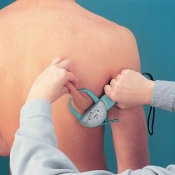 Measures skinfolds in nutrition, fat distribution, children's growth, and anthropometry
Offers readings up to 60mm, suitable for most people
Comes with a contoured hand grip with a safety strap handle for easier use
Sturdy yet durable construction of lightweight aluminium
---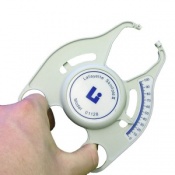 0 - 100mm easy to read scale.
Uniquely designed caliper.
Spring-loaded arms & pivoting tips.
Never needs calibration.
---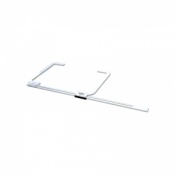 Sliding anthropometric caliper
Measure straight-line distance between two landmarks
Range of 0 - 60cm in 0.1cm increments
Accurate and precise measurements
---
Long ringing sound to make sure you never miss it
Can keep time for 60 minutes
Features a large easy-to-use dial
Highly efficient and simple to use
---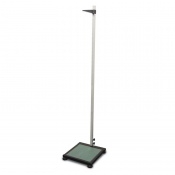 Measures up to 215cm – ideal for most patients
Freestanding design provides simple set-up
Features centimetre and inch measurements
Highly accurate – perfect for hospitals and GP surgeries
---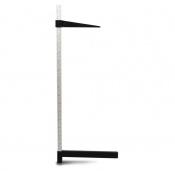 Body measuring rod for mortuary use
Accurate to 5mm for precise measurements
Plastic slider and foot support ensures stable use
Measures to one metre height
---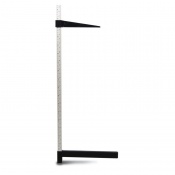 Body measuring rod for mortuary use
Accurate to 5mm for precise measurements
Plastic slider and foot support ensures stable use
Measures to two metre height great for most individuals
---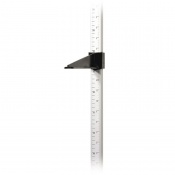 Designed for wall mounting for stand-alone use
Measures up to 215cm – ideal for most patients
Durable anodised aluminium for long-term use
Accurate to 1mm for precise measurements
---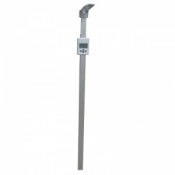 Attaches to Marsden column scales
Makes height and BMI measurement incredibly easy
Durable anodised aluminium ideal for long-term use
Accurate to 1mm for precise measurements
---
Attaches to Marsden column scales
Digital height display at eye level for easy measurements
Automatically enters height into scale
Accurate to 1mm for precise measurements
---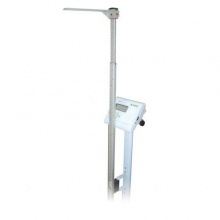 Telescopic height measure that attaches to Marsden column scales
Perfect for doctors' offices and other healthcare settings
Displays height at eye level for easy measurements
Can also be wall-mounted for versatile use
---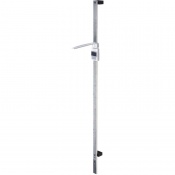 Designed for wall mounting for standalone use
Digital height display at eye level for easy measurements
Durable anodised aluminium ideal for long-term use
Accurate to 1mm for precise measurements
---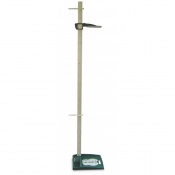 Portable height measure up to 2m
Incredibly precise with 1mm increments
Includes plastic case for protective storage
Ideal for use in schools and by health visitors
---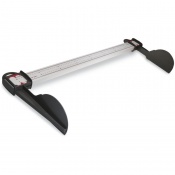 Measures up to 80cm for versatile use
Suitable for use with babies and toddlers
Increments of 1mm for fantastic accuracy
Durable construction ensures long-term use
---
---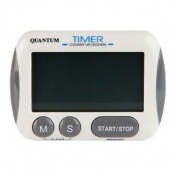 A countdown timer in one second units
Features an audible alarm sound you cannot miss
Comes complete with a back clip
Small and compact, easily portable
---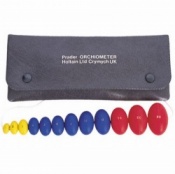 Measure the volume of the testes.
Consists of 12 testis models.
Supplied in case.
Weight 0.25kg
--- Replacement or spare part for the Harpenden Portable Stadiometer
High quality mechanical counter
Displays reading to the nearest millimetre
Accurate and reliable anthropometric device
---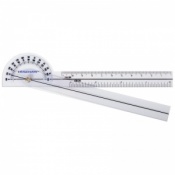 Enables reading of joint range of motion
Clear plastic for easy reading
15cm linear scale
Pocket design for easy storage
---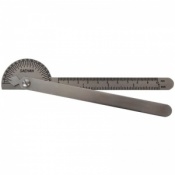 For measuring joint range of motion
Solid stainless steel design
Available in a range of sizes
Easy to use
---
One of the most up to date calipers
Provides reliable results
Use for body composition analysis
Facilitates measurements up to 80mm